1.
A pair of noise-cancelling headphones, so you can spend all night gaming without disturbing others (or more importantly, so they can't disturb you while you're in the middle of a particularly tough match).

These are so much better than my last pair of gaming headphones! They are actually comfortable! I can wear them for hours without them irritating my ears. I use them for both my PC and Xbox. They are affordable! I am not willing to drop $75+ on headphones and I was so lucky when I came across these. For less than $50, these are a great budget option. The sound is incredibly crisp that I can even hear background NPCs talking without it sounding mumbled. They're also really great when you're playing stealth games and trying to hear when your opponent is near you. The mic is nice and can flip up, so you don't always have to have it in front of your face.
Promising review: "I like these headphones. I'm still using them after one or two years and they sound just like the first day I got them. Honestly, they have been around in different countries and of course inside of backpacks and suitcases full of stuff, what I'm getting at with this is that these headphones are super resistant. I have broken other headphones before, but these ones are very good. I give 5 stars! The sound is very nice like it doesn't bother (good quality) and you don't feel like if they are crushing your skull, so it is very comfortable if you have to use them for long periods of time. The mic works fine, here I would probably say a 4/5 stars. BTW I have used them only on PC, Nintendo Switch and PS4." —Generalfuerte
Get it from Amazon for $25.99+ (available in eight colors).
2.
A CurlCap, sporting the image of Susie Carmichael, allowing you to protect your face from the sun even when you have your hair up in a ponytail. It's also satin-lined, so you won't have to worry about damaging or snagging your hair. 

CurlCap is a Black-owned, small business based in Kendall Park, NJ.  It was foundedby Britney Sade that specializes in caps designed for natural hair with an open back and flexible scrunchie design.
Promising review: "CurlCap is a wonderful item. The thoughtful way this product is manufactured demonstrates the compassion of its creator. That she would take the time to ensure healthy hair, while providing a way for the users to experience a way to connect with the characters they admire is extraordinary! This product is wonderful! It also makes the perfect gift!" —Darlene Crowell

Get it from Amazon for $24.99.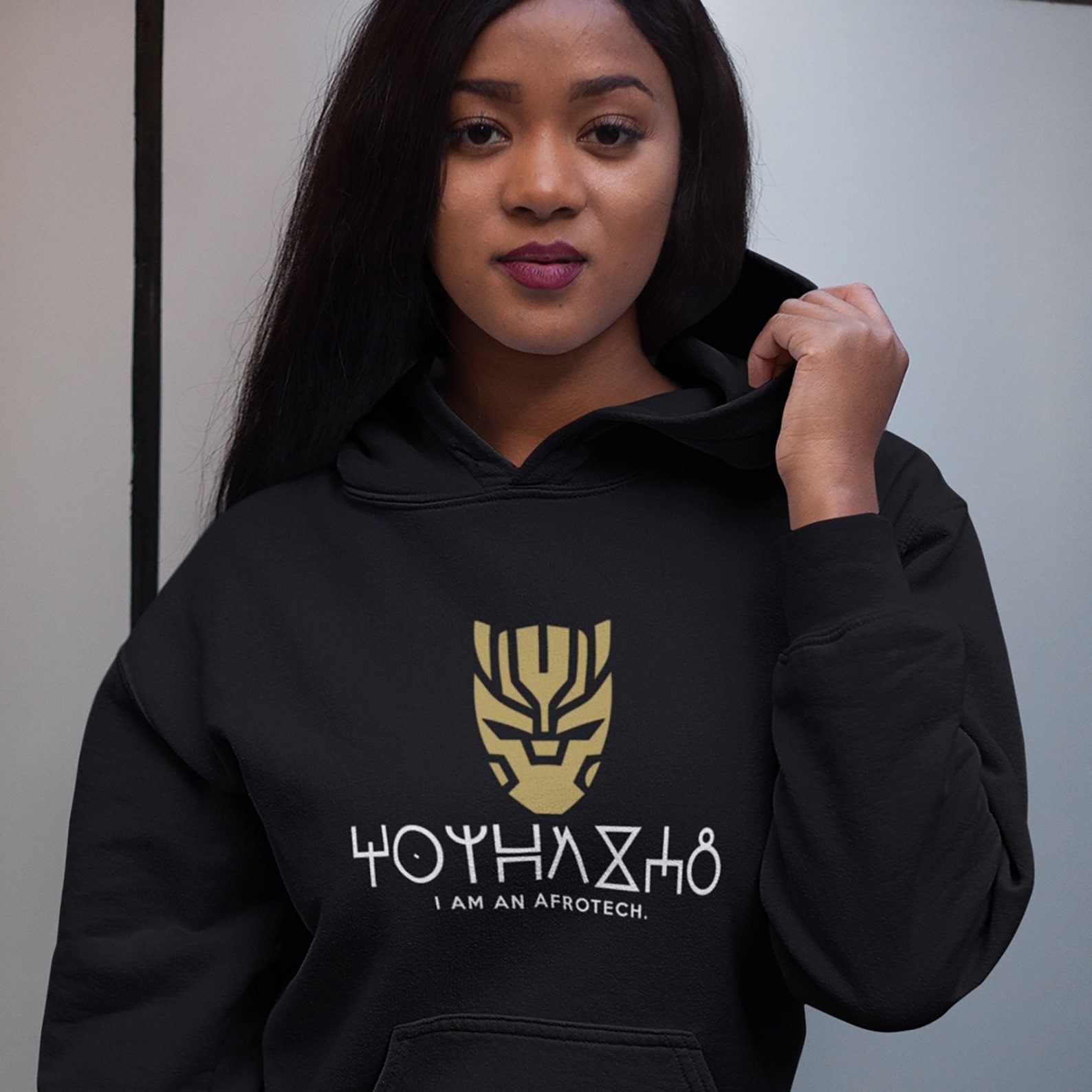 Rookie ATL is a Black-owned business in Atlanta, Georgia. They boast that they make apparel for STEM, gamers, nerds, comic lovers, and other weirdos. They use their proceeds to help increase awareness of STEM education opportunities in minority neighborhoods. 
Promising review: "These sweatshirts are awesome. The material is thick and of high quality cotton, but not as stretchy as a typical sweatshirt. I am 5'3 and weigh 150 lbs and the medium fits great. I originally purchased the small and while it fit I wanted a little looser feel allowing me to wear a T-shirt underneath and not feel restrained. I also wanted to allow for any shrinkage that may occur after they are washed. I emailed the seller and explained that I needed to exchange both sweatshirts for mediums. They immediately responded. The exchange was hassle-free and I received my new sweatshirts very quickly. I will definitely purchase from this shop again."—R.C.
Get it from Rookie ATL on Etsy for $29.70+ (available in unisex sizes S–5XL, youth sizes XS–XL, and six color combos).
4.
A hardcover journal for the journaling addict that is literally always writing. This comes with lined, perforated pages, and a laminated cover.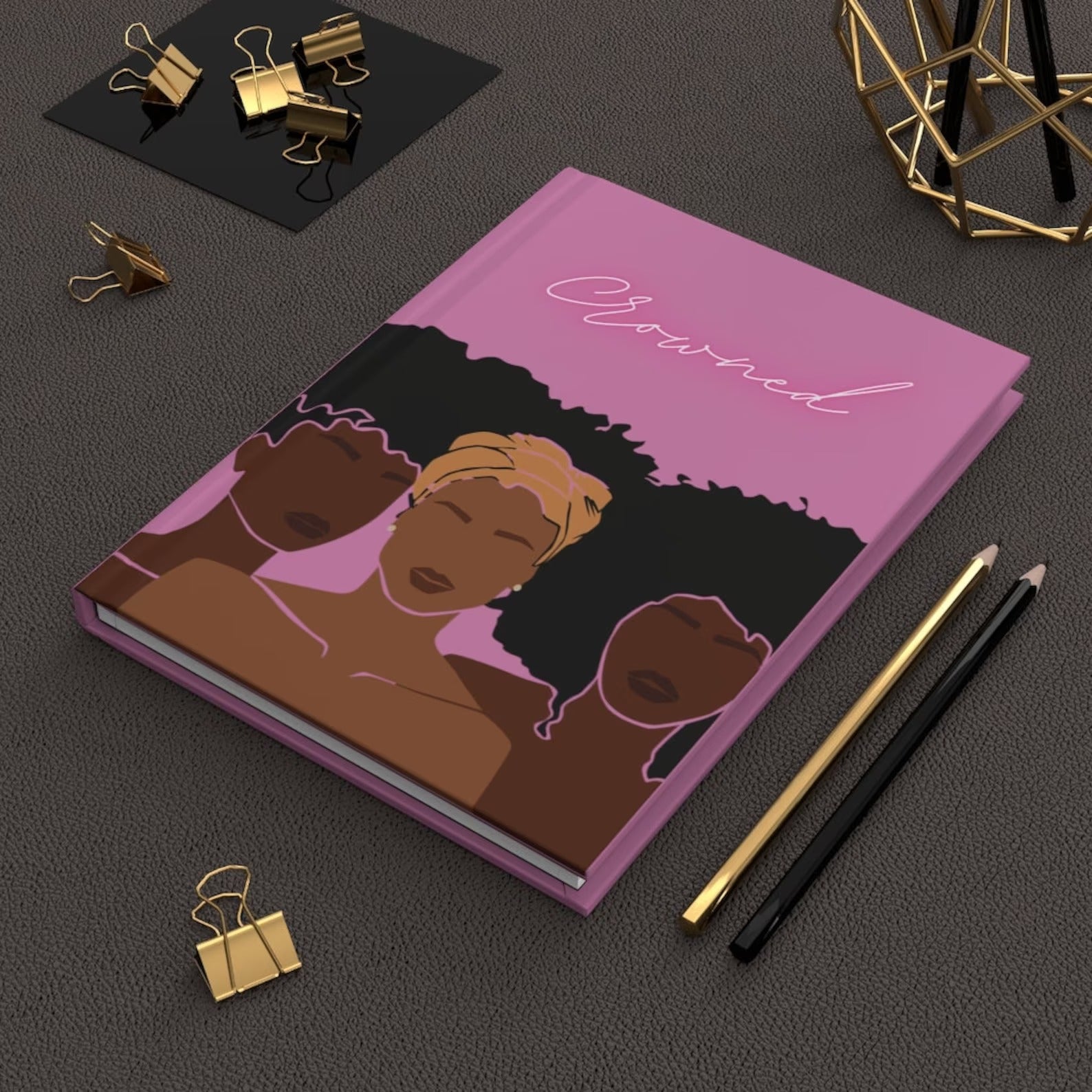 More Than A Mrs is a small, Black-owned business based in Atlanta, Georgia. 
Promising review: "It was a beautiful journal. The quality of the hardcover is A1 and I love the size. It fits in my purse with ease. I will be purchasing from this seller again." —LaLa

Get it from More Than A Mrs on Etsy for $22.
5.
A My Neighbor Totoro varsity jacket that'll keep you warm on chilly days while also looking super cute. I honestly wish varsity jackets were this cool when I was in high school. 

This is actually my second varsity jacket from Box Lunch. I wore my first one, a Stitch jacket from Lilo and Stitch, so much, that I ordered this one too. It is soooo comfy and really warm. I live in a snowy area and there are days when I forgo a thick winter coat and throw this jacket on instead. The embroidery is so nice and detailed. People are always completing this jacket (even if they don't know the character) because it is honestly a cool jacket. It fits well and is easy to wash. I highly recommend it! 

Get it from Box Lunch for $79.90 (available in sizes S–4XL). 
6.
A delightful Tiana bag, the brilliant Disney Princess, that is going to make you want to stop for beignets while you are out running errands.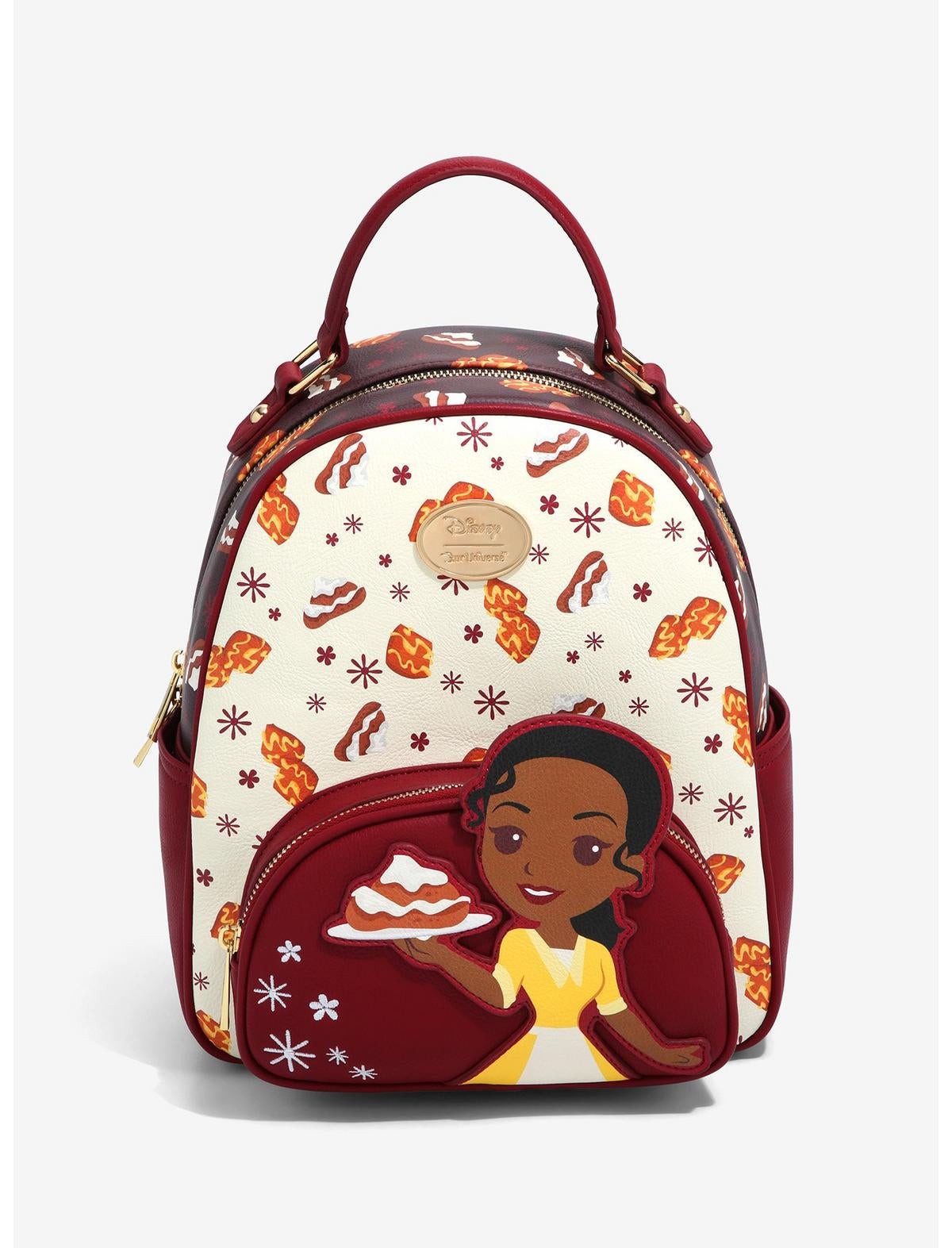 I collect these bags because they are cute and I love Disney movies. I personally love them because they are great quality. I can fit a bunch of art supplies in them and head off to a park to draw. They last for years, even if you're as rough on them as I am. Also like they are so cute. The details on them are amazing. Which make them totally worth the price in my eyes. I was literally just bought this Tiana one myself (as I was writing this article) and so excited to add it to my collection. 

Promising review: "Love this bag!! Much bigger than expected and I love the color in person. I'm so glad I got this bag, I get compliments every time I wear it out." —Lucy Bee
Get it from Box Lunch for $37.45 (check here for all The Princess and The Frog bags here).
7.
A book about 100 Black women and the amazing things they've done in their lives. From Ava DuVernay to Ida B. Wells, this book is not only educational, it's incredibly inspiring.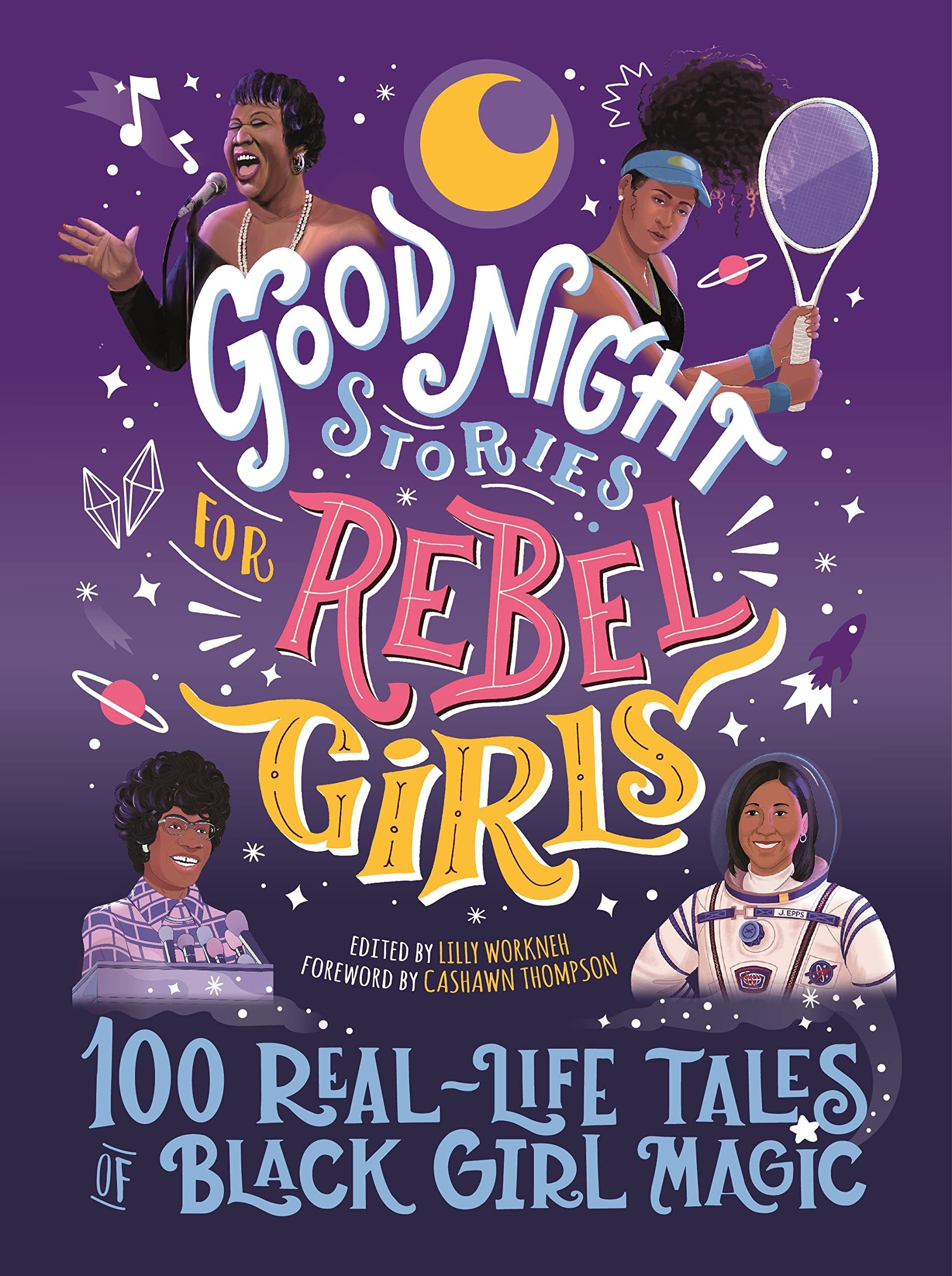 I have this book on my Kindle and absolutely love it! I think it's a must read for everyone, not just kids. I learned so much more about some of the most phenomenal women. Also the illustrations are absolutely brilliant! I will get a physical copy once I move! 

Promising review: "So inspiring. There are many women I never knew about who were incredibly outstanding. I love books and I love learning. There was limited representation for girls who looked like me growing up so I try to buy inspirational books about black girls and women for my nieces and even myself. I also love that Afrolatinas like Susana Baca were also added to this book as they are just as important to black history as they are to Latin American history." —Janiesha
Get it from Amazon for $18.29.
8.
A pack of bookmarks for anyone who just wants to be left alone so they can read their books.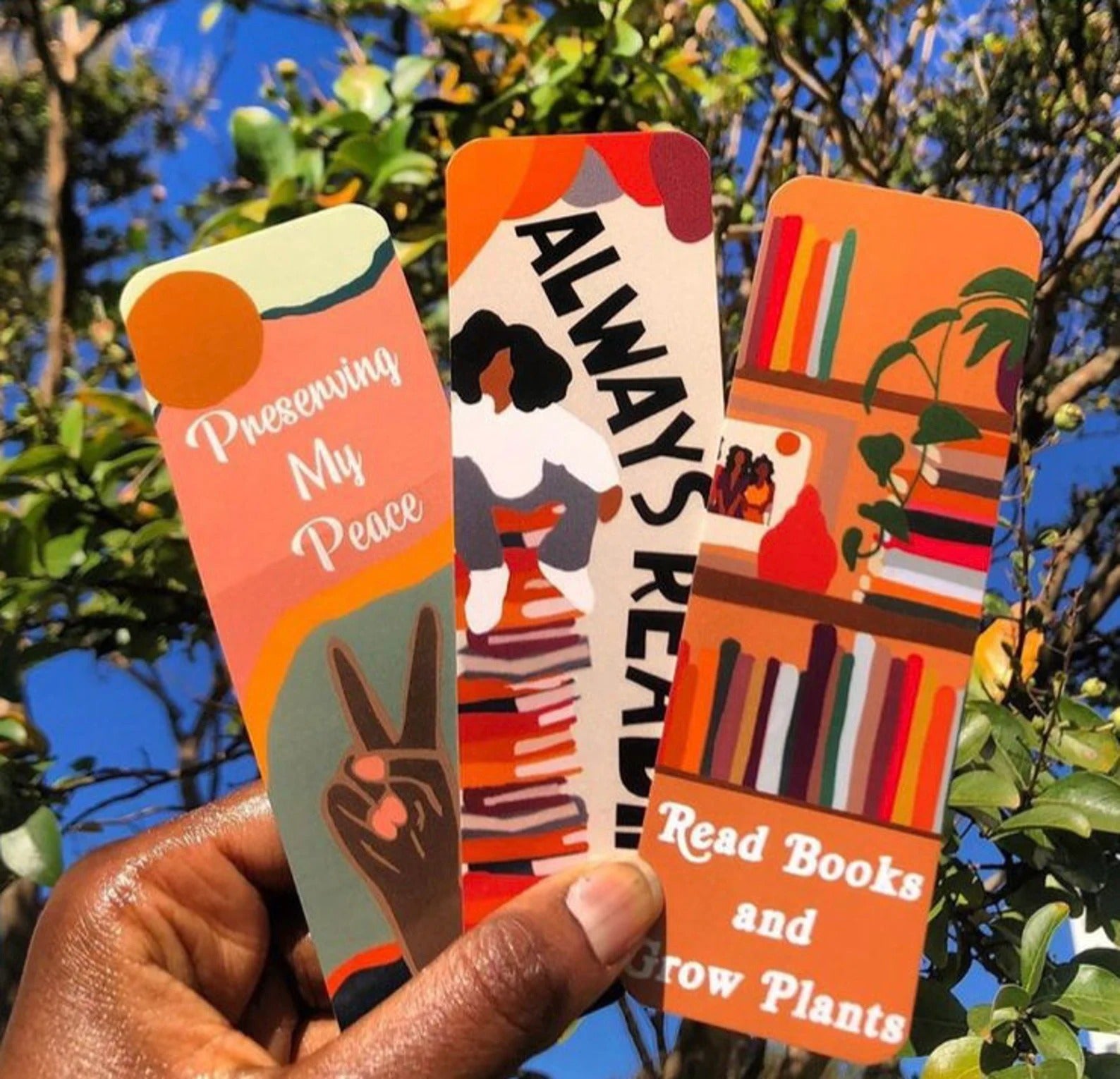 KLigg is a Black-owned small business based in Alexandria, Virginia, founded by Kadeja Liggans. She illustrates all the artwork and is on a mission to empower black women. 

Promising review: "These bookmarks are great! They're not flimsy, the colors are warm, and the artwork is amazing. The personal touch of adding my name to the card was a considerate touch. Plus I got to support a small black business. in definitely buying more from this shop in the future!" —Aaliyah J
9.
A Plant Nerd tote that'll come in handy when carrying home more plants that you definitely need.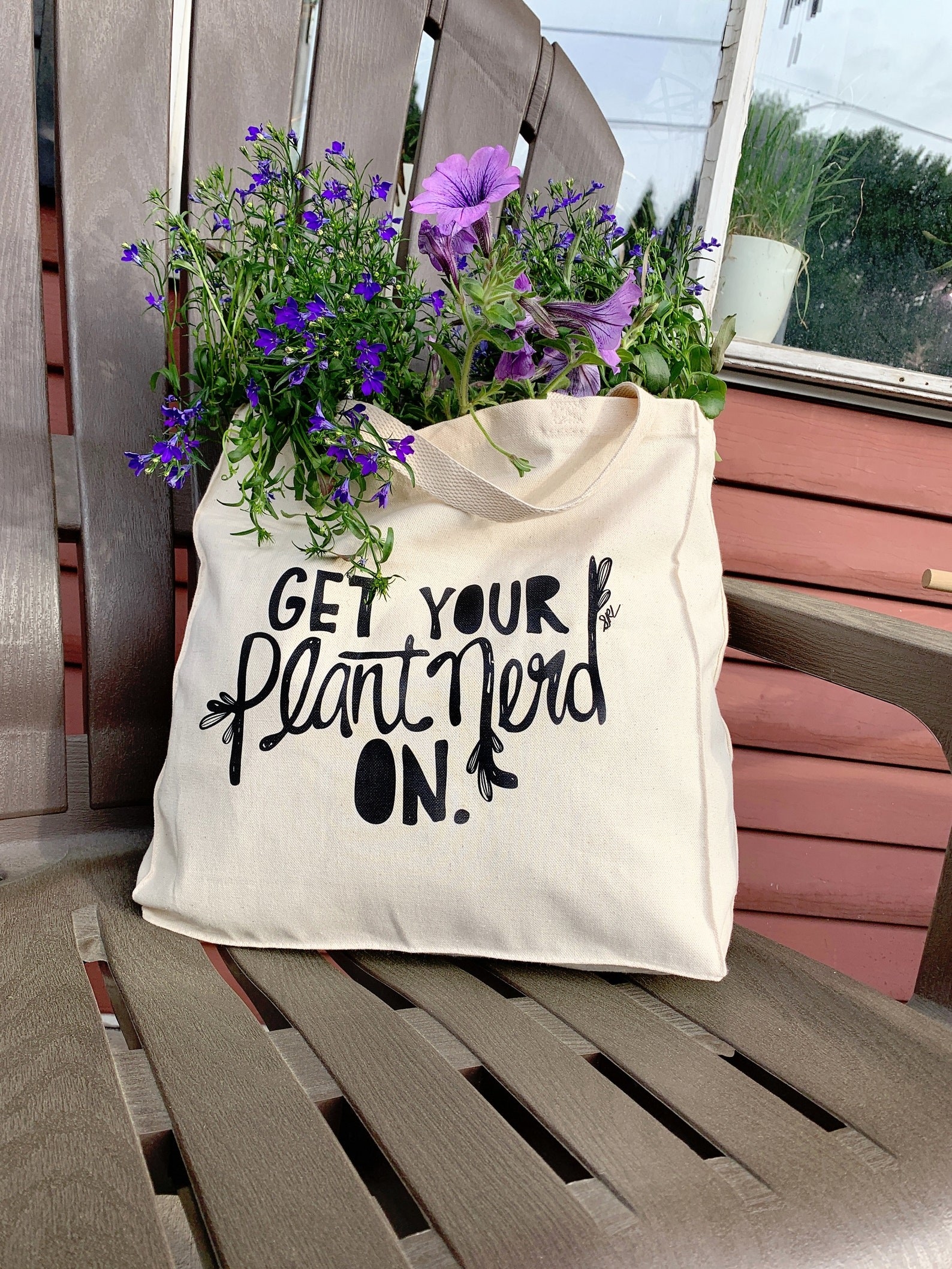 Raven + Unicorn is a Black-owned business in Raleigh, North Carolina. The owner, Rachelle, is an illustrator who draws all the designs.
Promising reviews: "So cute! Looking forward to giving this to my friend. Shipped and received quickly. The seller was very communicative as one item would be shipping separately, and they wanted to make sure I was aware of the difference."—Heidi
Get it from Raven + Unicorn on Etsy for $28.
10.
A heat activated Skyrim mug, perfect for a dragonborn to use before their next big adventure (and every morning in between). Just fill the cup up with a hot beverage and be graced with Ralof's face.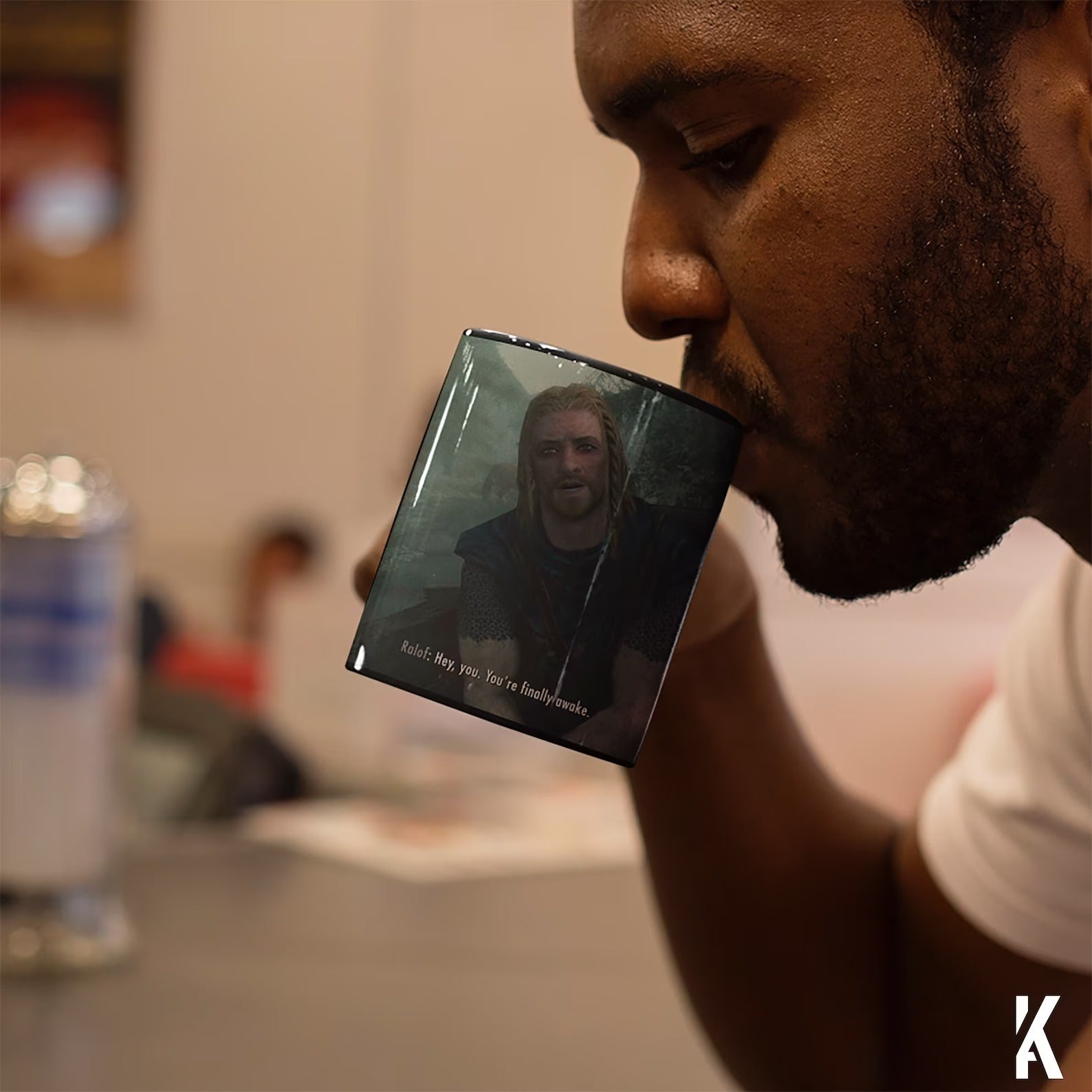 Kayos Mugs is an Istanbul, Turkey-based small business specializing in mug designs.
Promising review: "My brother LOVED his birthday present. It's now his favorite cup! The image is clear and the actual game text was used which is an important detail! Well made and was neatly delivered in styrofoam to prevent damages! Very good will definitely buy from them again! Thank you!" —Jade Emmett

Get it from Kayos Mugs on Etsy for $35.80.
11.
An adorable Totoro crystal puzzle that can sit on the corner of your desk and watch over you while you're working. 

I got this as a Christmas gift from a friend and I absolutely love it. My Neighbor Totoro is one of my favorite comfort movies, so I love having it watch over me. I will admit it was a little difficult to put together and I dropped it once, causing me to have to start over when I was soooo close to the end. But trust me, it was so worth it. It's tiny, so it can easily fit on on top of my organizer on my desk. Plus, it is really cool to sit it on a light and watching it shine.

Promising review: "As this was my first time building one of these 3D crystal puzzles, I had a bit of a tough time. Directions come in Japanese but they show you what piece to use step by step though you have to play around with it until it fits. After a while, I started to get the hang of it though. Definitely a fun little puzzle to go with my Totoro collection. FYI, the chest piece is kind of a tight fit but it will go in and it's not broken like one review says. That's how it is for the arm holding the umbrella." —Ghost
Get it from Amazon for $18.20.
12.
A Sailor Moon makeup collection, perfect for those guardians protecting our solar system from the forces of evil. 

I'm not gonna lie, I am a person who sees Sailor Moon on something and buys it. Sailor Moon was one of the first anime I saw as a kid, it means so much to me, so I knew I needed this collection. It's a super nice quality and I am really glad I got it. You get a lot in the collection: an eyeshadow palette with 12 colors, four lip glosses, two blushes, and two body glitters. The eyeshadow and blush palettes have holographic covers and I absolutely adore it! It lasts through a full day of work and will easily come off with makeup wipes. The colors are versatile, so you can wear it with any outfit. Also I think it's important to mention that I have sensitive skin and some makeup makes me break out. I have been wearing this makeup for months now and haven't had a reaction to it! I use my Sailor Moon makeup brushes with them, to make myself feel extra magical. It's just a fun set for anyone looking to show off their moon guardian vibes. 

Get it from Colourpop for $94. 
13.
A colorful hoodie that'll celebrate Black WOMEN inventors and their creations, like the home security system.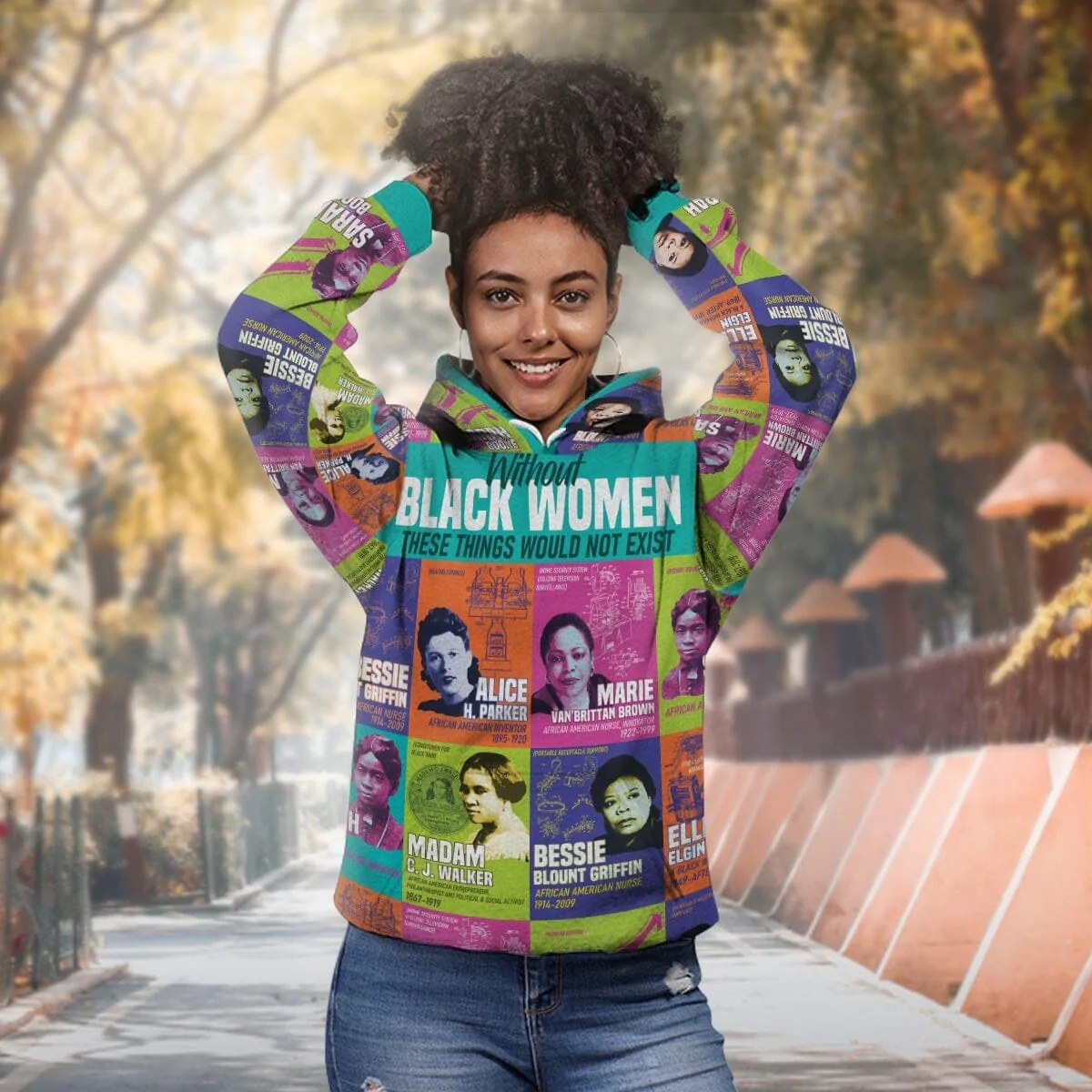 Melaninful is a Black-owned company based in New Castle, Delaware. It is dedicated to helping express Black pride and melanin pride. 
Get it from Melaninful for $59.75 (available in sizes S–5XL and in two styles).
14.
A backpack reminiscent of the one that Abby used in the hit game, The Last Of Us 2, that can hold so much stuff while you prepare for the next apocalypse... Or you know, fill with snacks while you watch the TV show based on the game. 

Insert Coin is a UK-based clothing shop that sells items celebrating video game culture. Their goal is to bring that love into the real world, with sleek clothing and accessories.
Get it from Insert Coin for $44.99.