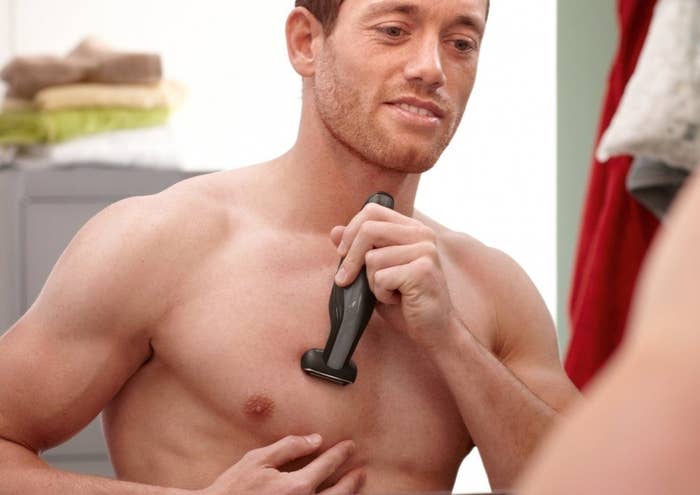 When looking for the best body groomer, besides reading a body groomer review or two, you probably are overwhelmed with how to choose one. There's so many different types available with different settings and attachments that you have more options than ever before. These are some of the things you should think about before investing in a body groomer.
Where You Will Be Using It
When grooming your body, you can remove hair from not only your face, but places like your back, groin area and chest. Where you plan on using your body groomer should have a big influence over the type of groomer you choose. Besides your legs, most of the area on your body may be extremely sensitive. You should choose a groomer that is designed to groom these areas. Because certain areas like your back can be difficult to reach, it's important that you choose a groomer that can contour to these areas so that you can get an accurate trim there.
What Features You Will Need
Many body groomers come with a whole host of different features. For instance, some groomers have settings for different lengths. This is a great feature if you don't want to shave all of your hair off, but want to just trim it a bit. For those that plan on grooming sensitive areas, make sure you choose a razor that has hypoallergenic blades. This will keep you from incurring irritation when shaving. If you have thick hair that might be difficult to groom, choose a razor that has some sort of "boost mode". This mode will allow the razor to receive an extra boost of power when grooming difficult to cut hair.
What Power Source It Has
The power source the body groomer uses is very important. Battery operated devices are very convenient as you can take them anywhere. However, they don't always have a long battery life and you may find that you have to change the batteries often. Groomers that you plug in allow you to use them anytime you want as long as you have a power outlet. You don't have to wait for them to charge and they are always ready to go when you need to groom your body.
Is It Waterproof
Grooming in the shower may provide you with a closer shave or an easier grooming experience. However, not all groomers have the ability to get wet. This is especially true for groomers that aren't battery operated. If you don't mind grooming your body outside of the shower then it probably doesn't matter to you whether or not your groomer is waterproof or not. However, if prefer to groom your body when you are all soaped up, choose a groomer that is waterproof.
How Much Do You Have To Spend
In order to get a decent body groomer you will probably have to spend a good chunk of money. If you do plan on using your body groomer often, it's worth the investment as you want it to last a long time. For those that don't groom their body frequently, a less expensive body groomer would probably be feasible.