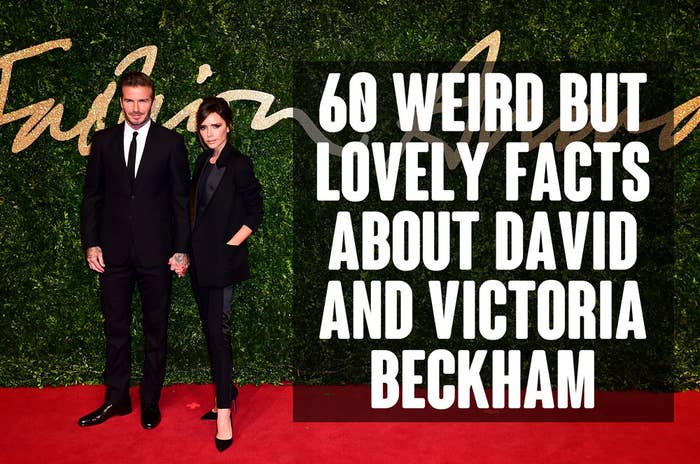 1. Before they ever met, David Beckham saw Victoria Adams performing with the Spice Girls on TV.
2. She was wearing a black catsuit.
3. And, from the moment he saw her, David says he knew she was the woman he was going to spend the rest of his life with.
4. Back then, Victoria was already famous as a member of the Spice Girls. David, however, had yet to achieve fame as a footballer for Manchester United.
5. David said that although he wasn't into the Spice Girls, he was into Posh.
6. Simon Fuller, the manager of the Spice Girls, engineered their first meeting because he thought David and Victoria might get on.
7. The day David and Victoria met was the same day that Geri famously pinched Prince Charles's bum.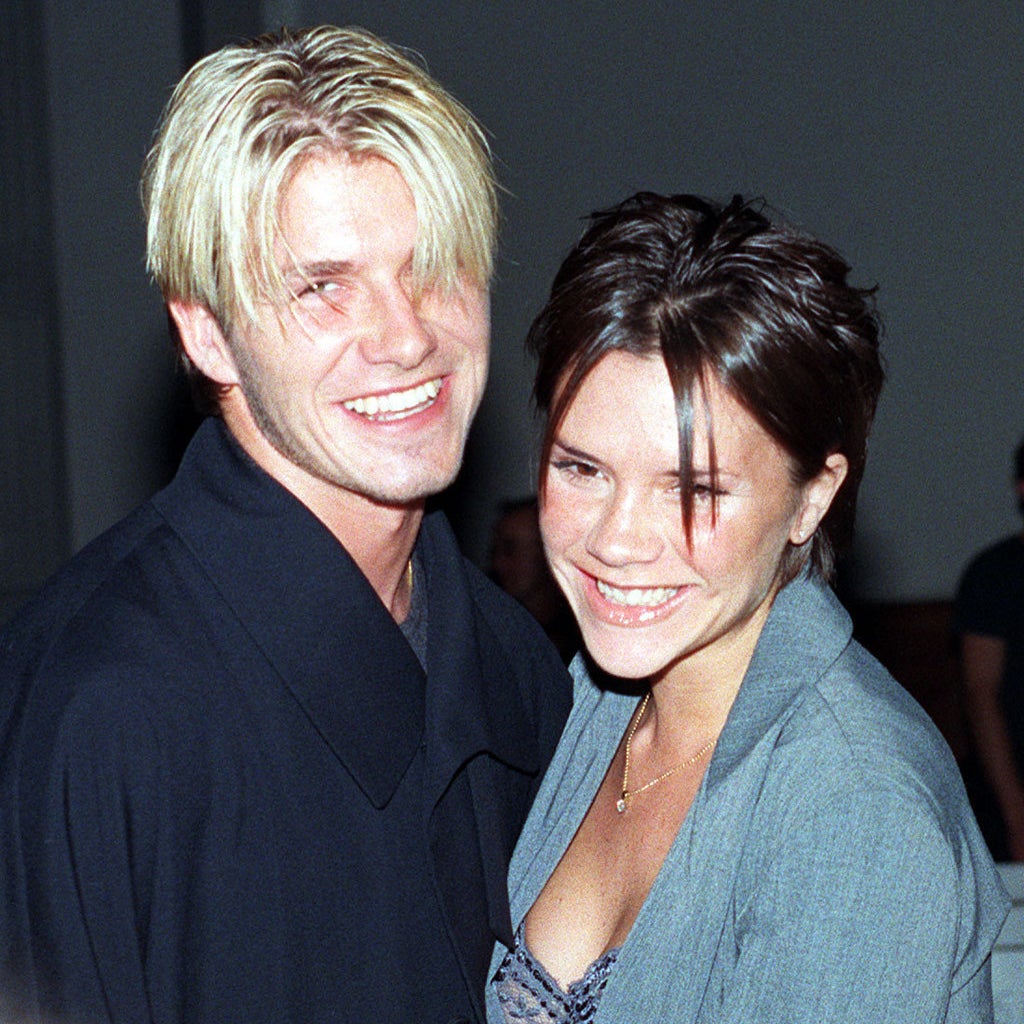 8. The couple met in the Manchester United players' lounge after a charity football match.
9. Victoria spent the whole game watching the wrong team because she didn't have her glasses on.
10. She said that the moment she laid eyes on David, it was love at first sight. But she was a little bit drunk so the exact details of their meeting are a bit hazy.
11. Victoria approached David first.
12. She noticed that while all the other players were hanging out with their mates, David was sitting with his family. Since she too was close to her family, she thought they'd be well suited.
13. He remembers that she was drinking white wine and they spoke for 25 minutes.
14. She remembers liking how shy he was.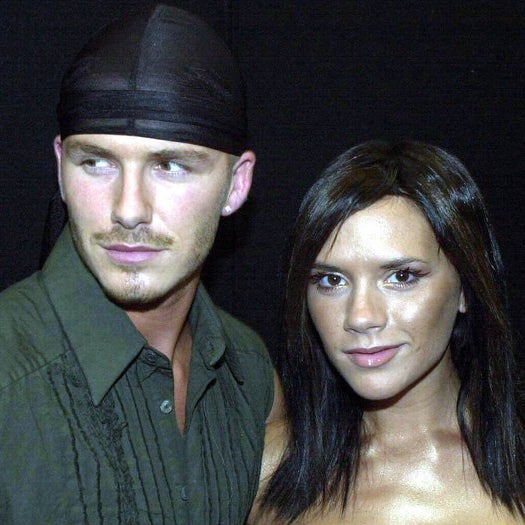 15. After chatting for a while, Victoria asked David whether he was going to ask her on a date. She ended up giving him her number on a Manchester-to-London plane ticket.
16. He copied out her number as soon as he got home in case he lost it.
17. And, to this day, he has that plane ticket.
18. David and Victoria's first kiss took place in a pub carpark near his parents' house in Epping.
19. They were both a bit drunk. He has since joked, "I made her fall in love by giving her a bit more wine."
20. When they first started dating, David and Victoria would often meet in the car park of a Harvester in Manchester and make out in his car.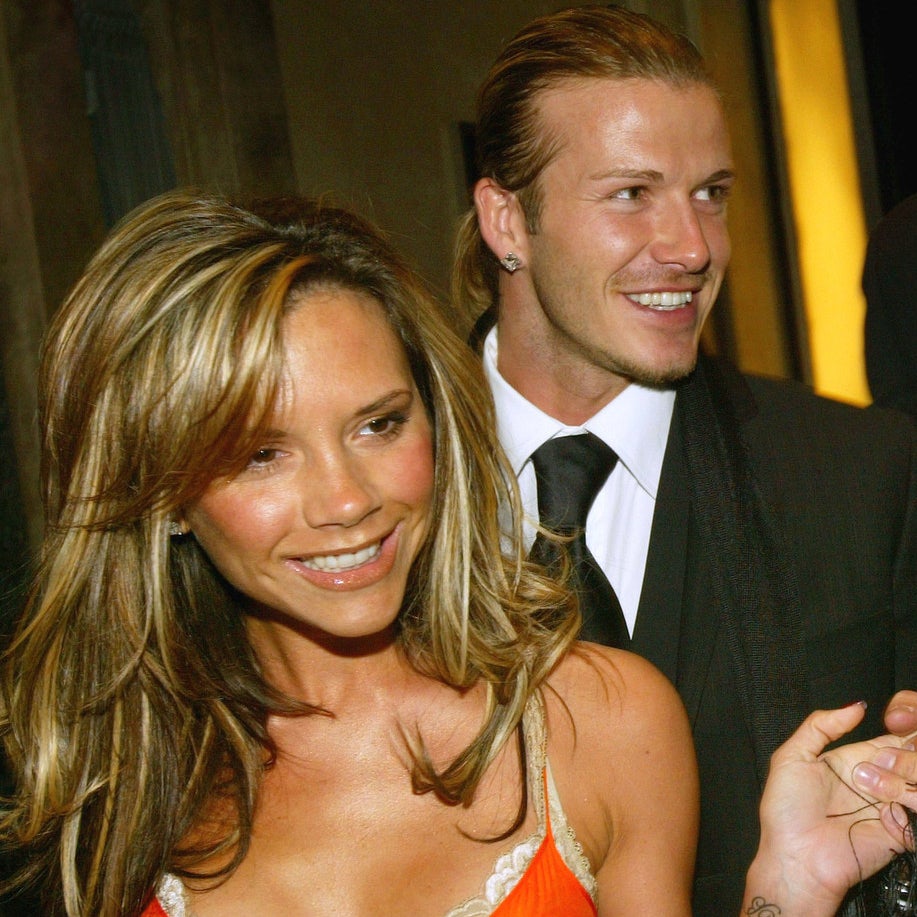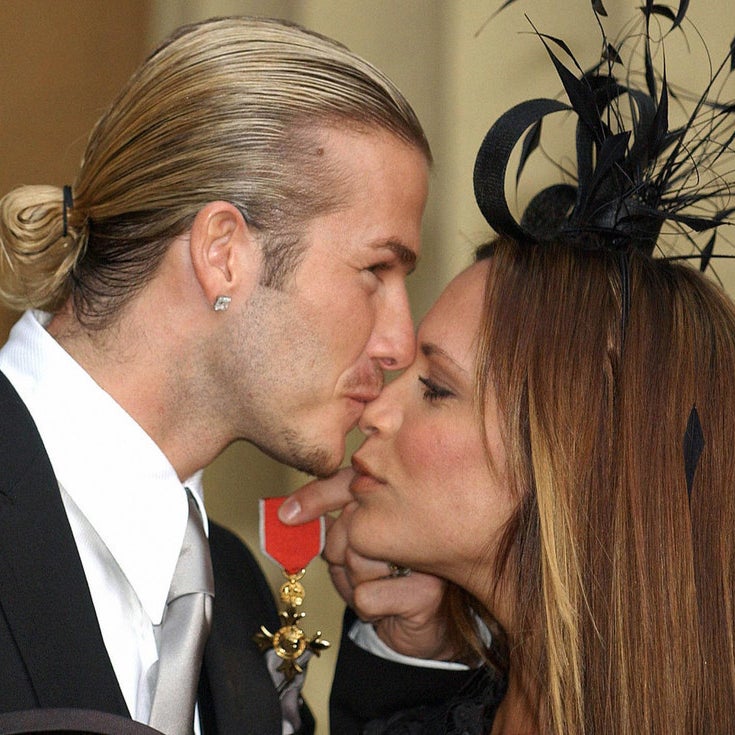 34. David has "99" tattooed in his finger because 1999 was the year in which he helped Manchester United win the treble, married Victoria, and had his first son Brooklyn.
35. He also has Victoria's name tattooed on his left forearm in Hindi. Unfortunately, it's spelled wrong.
36. Victoria used to tell David he should stop getting tattoos. But she has since given up because she knows they make him happy.
37. She cannot, however, remember where they all are.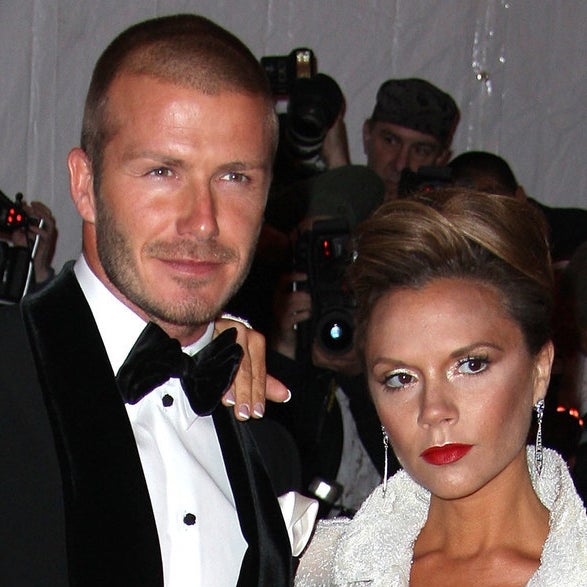 44. David and Victoria moved into "Beckingham Palace" in Herefordshire, a mansion which they bought for £2.5 million, when Brooklyn was 2 years old.
45. One of its bathrooms was dedicated to Audrey Hepburn.
46. And Brooklyn's room had a Cinderella and Prince Charming frieze on the wall, in which Cinderella and Prince Charming's faces were covered by Victoria and David's.
47. This is how Victoria described it: "There's a room like a tart's boudoir, with leopard print everywhere and a mirrored ceiling. Then there's our bedroom, which is quite virginal and white, with a big four-poster, old-oak bed. The hall is completely camp, with bright red walls, a huge big tacky chandelier, and big, thick velvet curtains."
48. Brooklyn and Romeo were christened in a purpose-built chapel on the grounds of Beckingham Palace.
49. The chapel was built to resemble the church in which David and Victoria got married.
50. Its entrance was overlooked by a statue of a white angel, which was a replica of the angel tattoo on David's back.
51. And although a christening is typically a Christian ceremony, the chapel had two Buddhist shrines at its entrance.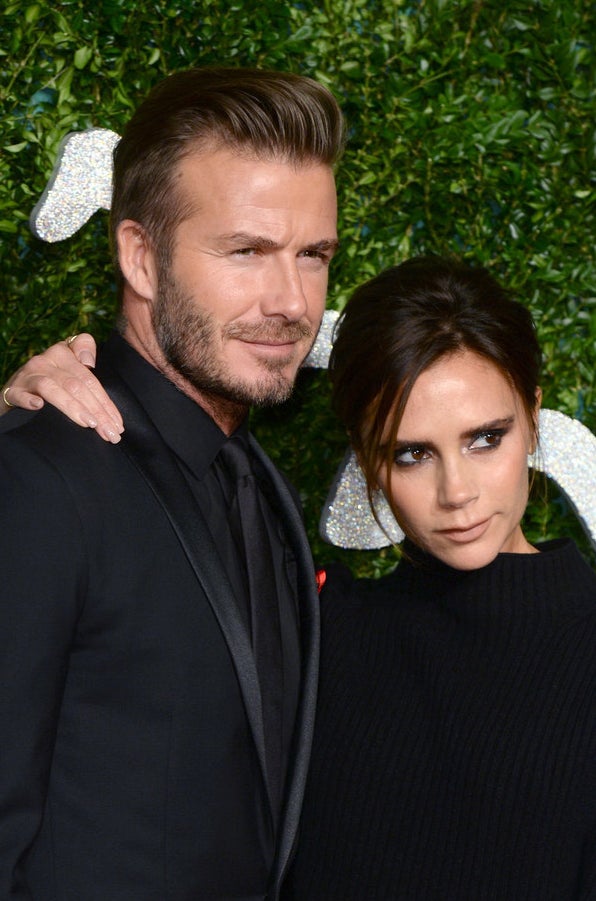 52. In 2001, Victoria famously told Parkinson that she calls David "golden balls" at home.
53. And that, at football matches, the fans shout, "Posh Spice takes it up the arse."
54. David said that every time they do an interview together, he warns Victoria not to put her foot in it. But she never listens.
55. Once, David bought Victoria a winery in Napa Valley, California.
56. But even though they're loaded, David and Victoria made Brooklyn work in a local café to make sure he developed a good work ethic.