1.
Fish finger sandwiches with ketchup.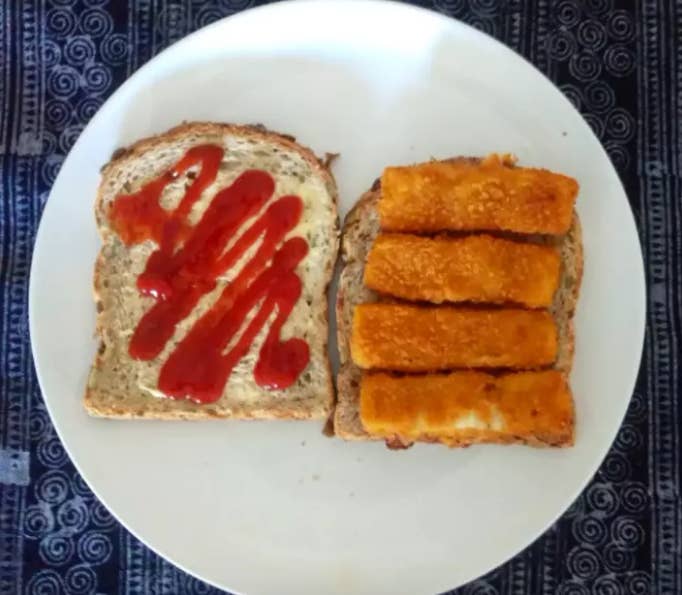 2.
Bangers and mash covered in gravy.
3.
Fish and chips on a Friday night.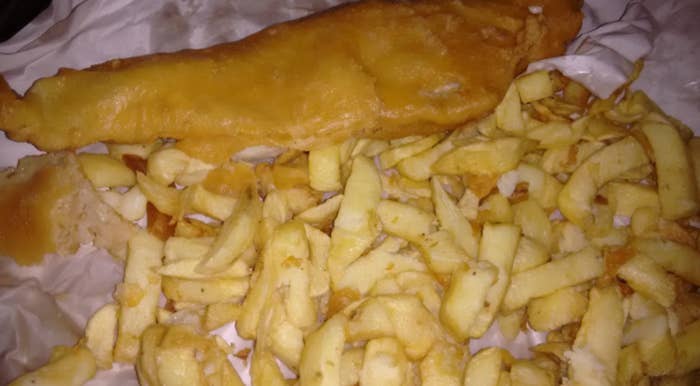 4.
But also, chip shop chips served open and eaten on the walk home.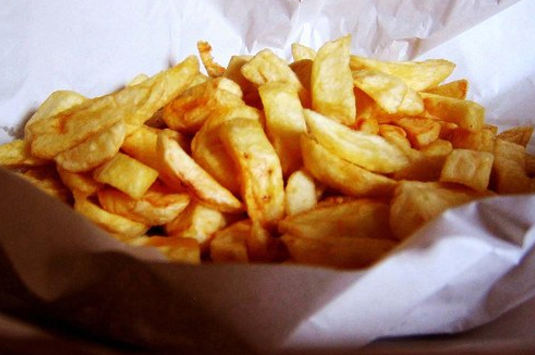 5.
Especially if you cover them in cheese, gravy, or curry sauce.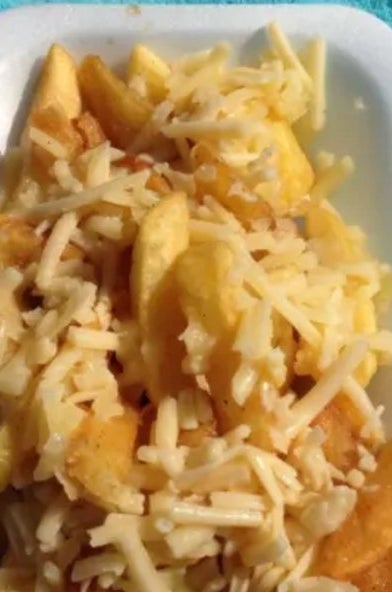 Or at the very least, ketchup. No British person eats their chips plain.
6.
Pies in general.
7.
Toad in the hole.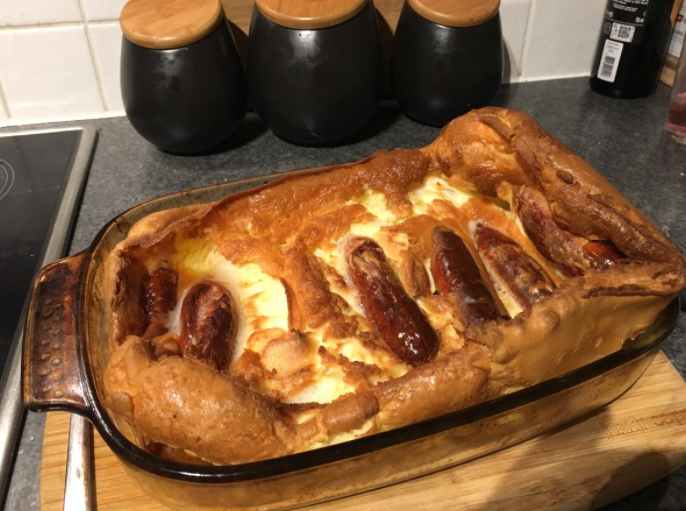 8.
But actually, batter in general.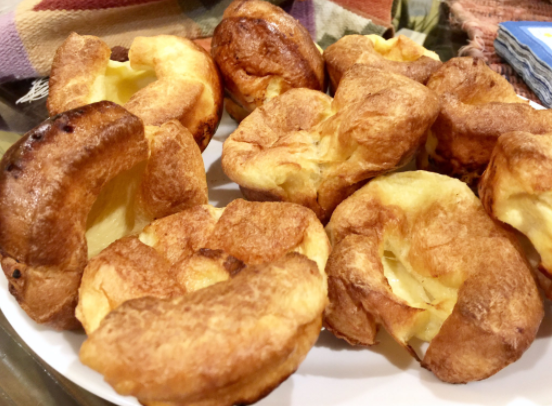 9.
Beans on toast.
10.
But also spaghetti hoops on toast.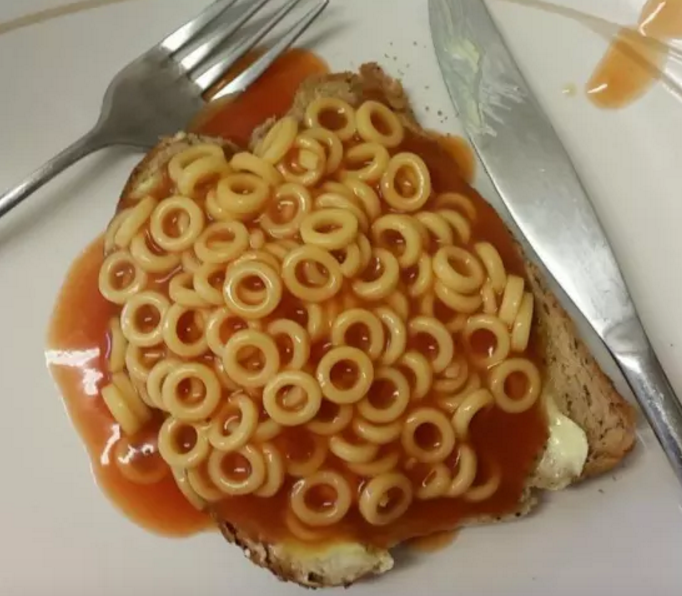 11.
Heinz tomato soup with hot, buttered toast to dip in it.
12.
Cheese and Branston pickle sandwiches.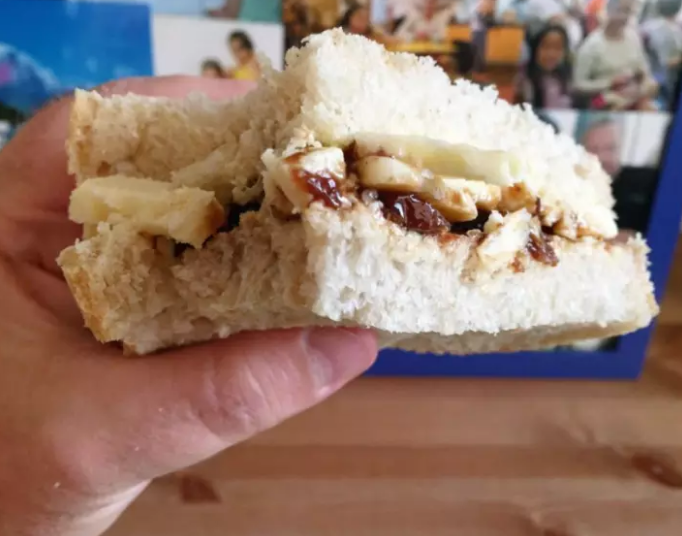 13.
Cauliflower cheese.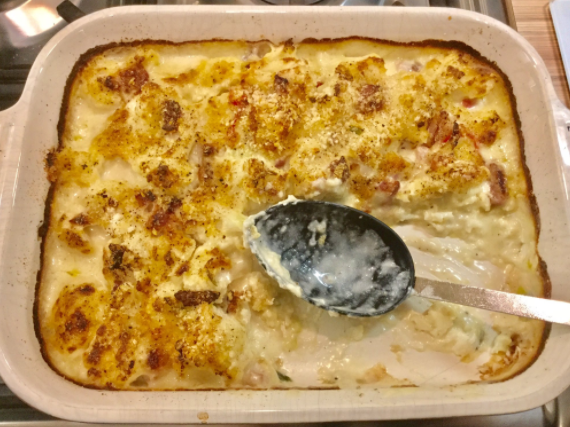 14.
Sunday roasts in general, but especially the Yorkshire puddings.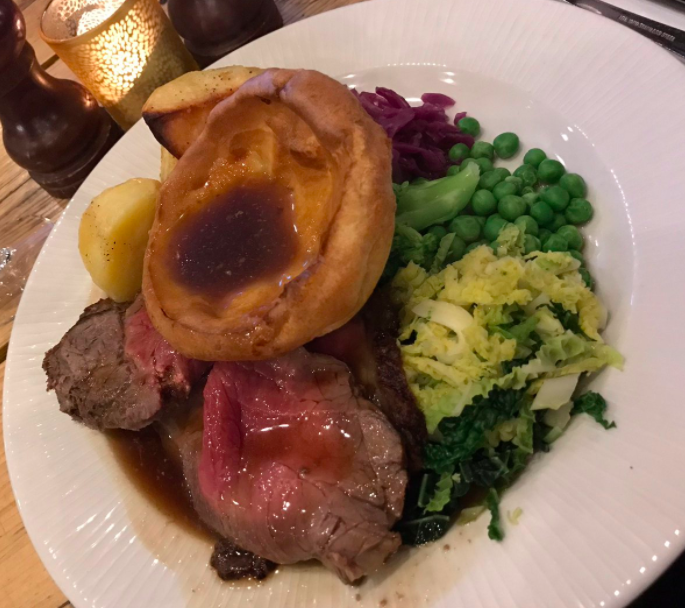 15.
Bubble and squeak, preferably served with a fried egg on top.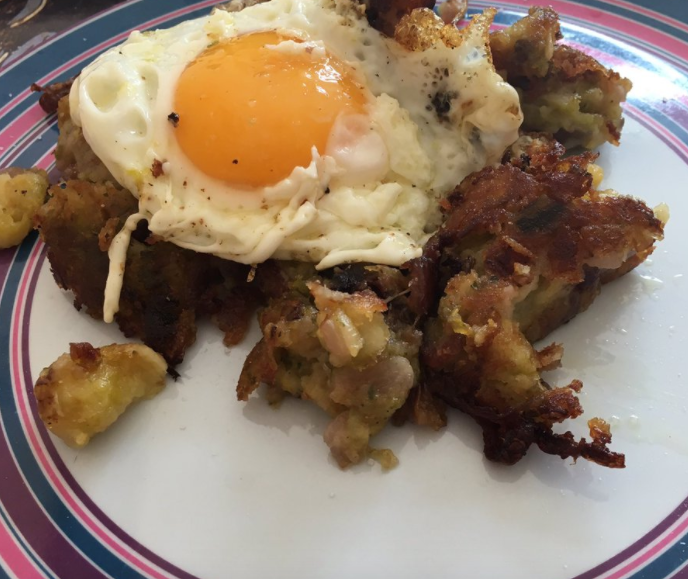 16.
Slightly burnt sausages and burgers, prepared on a disposable barbecue.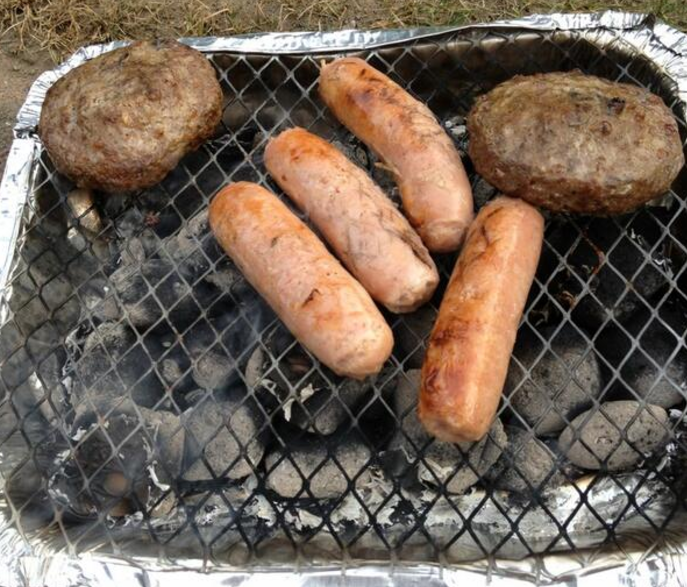 17.
Scrambled eggs and ketchup on toast.
18.
Tinned mushy peas that have been microwaved.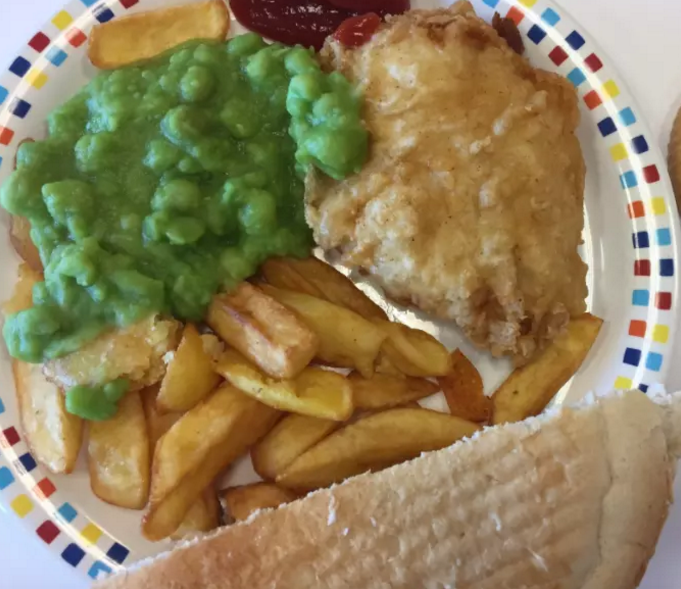 19.
Pizza Express dough balls and pizza.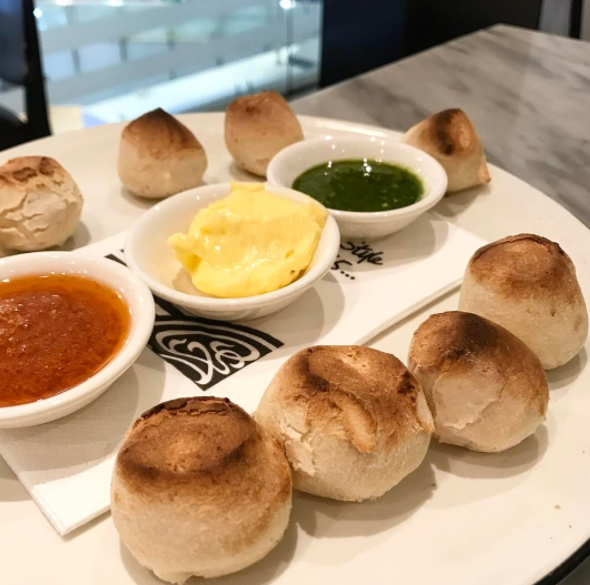 20.
Shepherd's and/or cottage pie.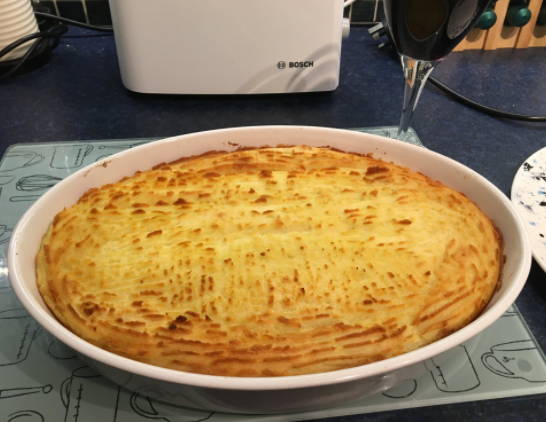 21.
A bacon butty with lots of HP sauce.