Solange Knowles is a pretty fantastic individual. Her style is unmatched.
Her love for family is paramount.
And her latest album, A Seat A The Table, was one of the best of 2016.
So it's no wonder BUST asked her to be their April/May 2017 cover girl.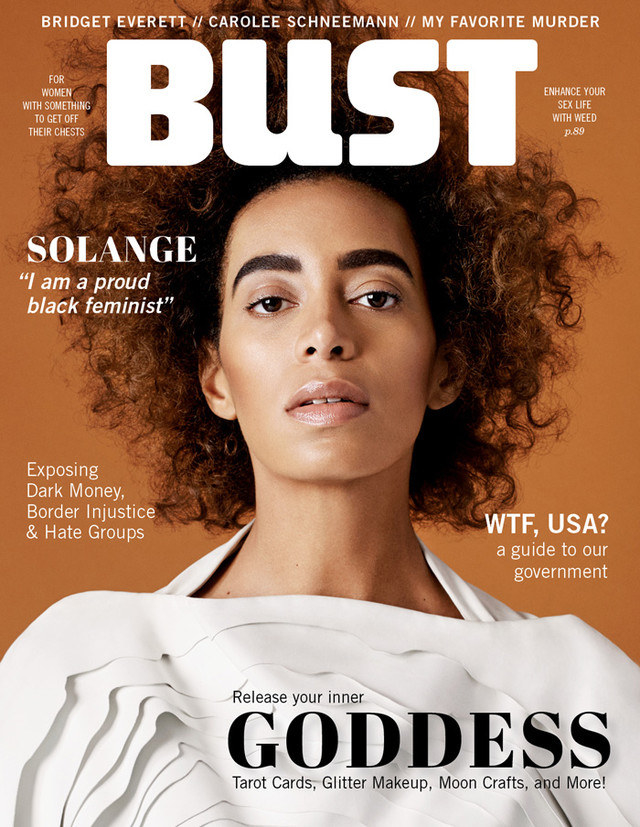 In the issue, on stands March 28, Solange opens up about another character trait she owns with pride: being a black feminist.
"I am a proud black feminist and womanist and I'm extremely proud of the work that's being done. I'm a feminist who wants not only to hear the term intersectionality, but actually feel it, and see the evolution of what intersectional feminism can actually achieve. I want women's rights to be equally honored, and uplifted, and heard...but I want to see us fighting the fight for all women — women of color, our LGBTQ sisters, our Muslim sisters."
She explains what intersectionality within feminism should look like – fighting and marching for the issues that affect all women, AND those that affect marginalized women.
"I want to see millions of us marching out there for our rights, and I want to see us out there marching for the rights of women like Dajerria Becton, who was body slammed by a cop while she was in her swimsuit for simply existing as a young, vocal, black girl. I think we are inching closer and closer there, and for that, I am very proud."
Solange's point speaks to the concerns black women have had about the Women's March movement, especially after the 2016 election exit polls showed majority of white women voted for President Trump.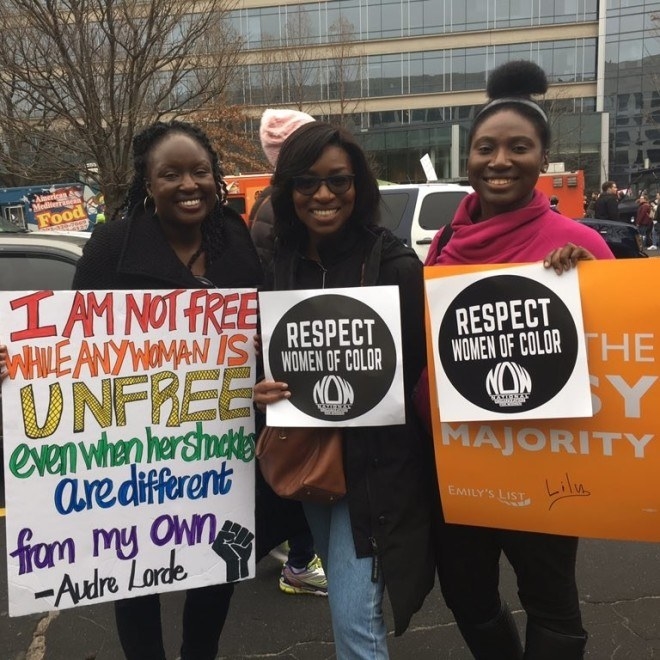 You can always count on Solange to use her platform to speak up for black girls.