When Kim Kardashian West made her return to her kingdom (Instagram) with this adorable family photo a week ago, people were really excited to see her back on the internet.
But the more she posted, the more a certain new aesthetic became apparent, and people started to wonder: Where the hell are Kim, Kanye, North, and Saint?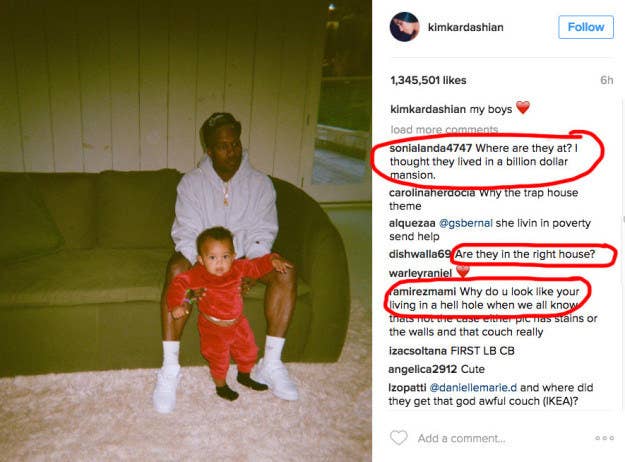 Even I couldn't help but make a joke about the mystery on Twitter. And after it went viral, I learned that many people were actually really curious about it.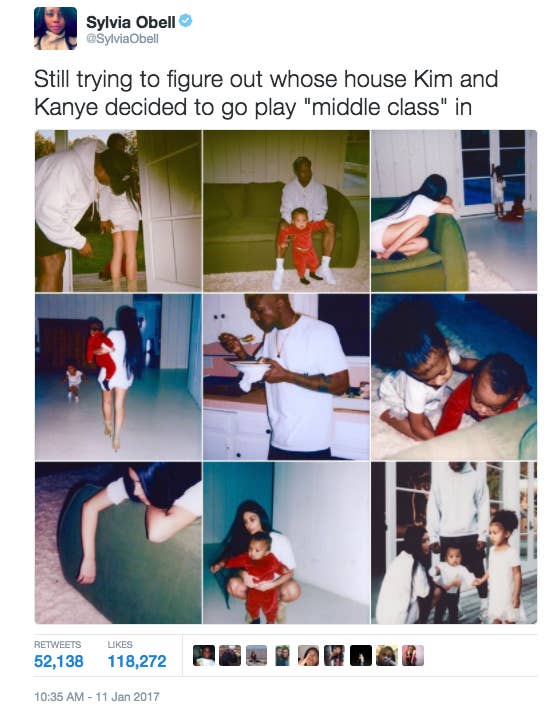 So, I decided to look into one of the responses that made the most sense.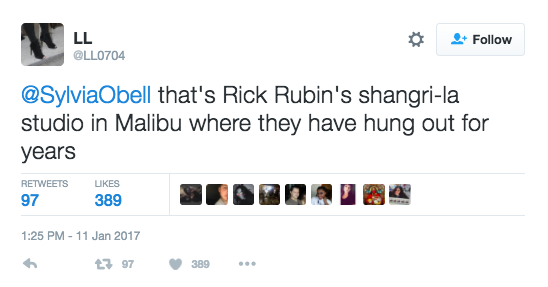 And after some very deep research, it seems evident that the house does belong to Def Jam founder and legendary producer Rick Rubin.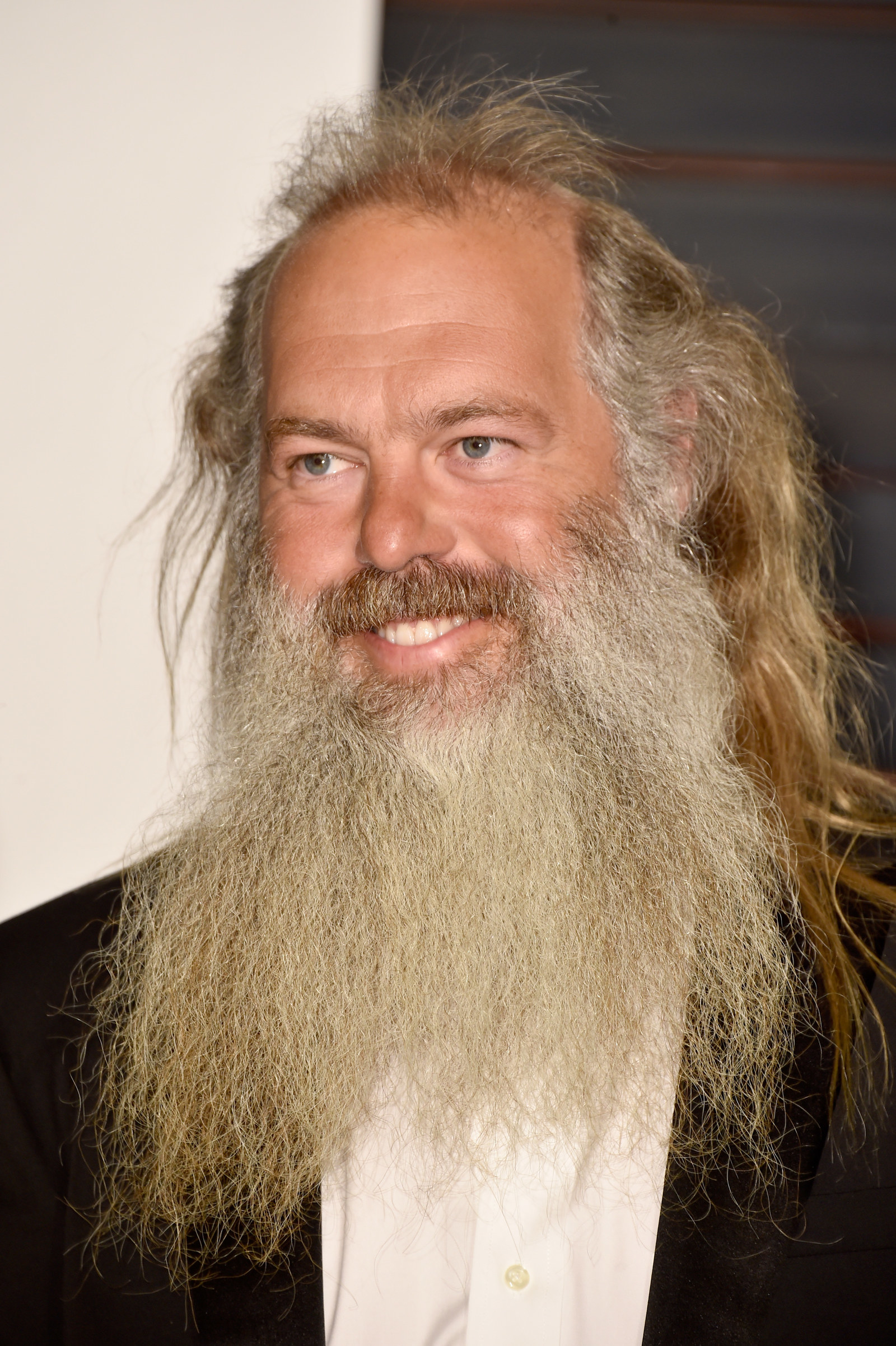 The interior looks just like the backgrounds in Kim's photos. Exhibit B: This screengrab of Rubin's living room...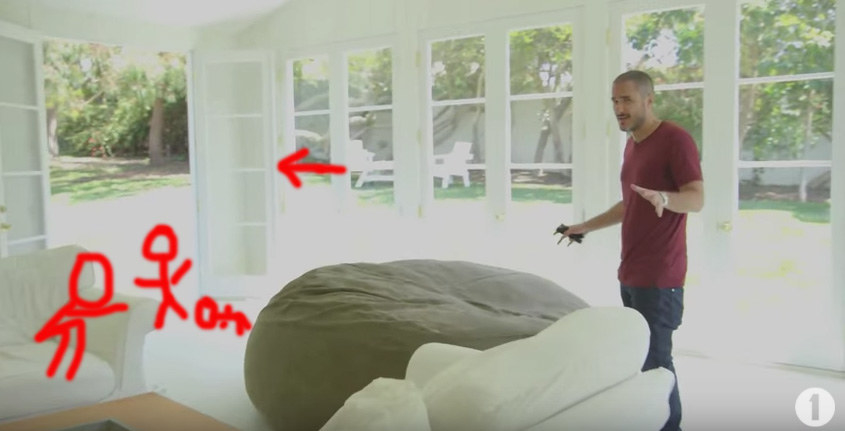 The only difference between that screengrab and Kim's photo is the new furniture, which makes sense since the video is about three years old.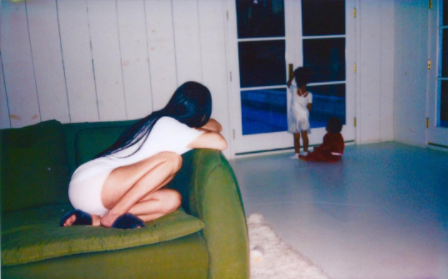 Exhibit C: Rubin's kitchen also looks exactly like the one in which Kanye was pictured eating. The pink backsplash, the blue line, the scalloped cabinets, and the window above the sink are all the same.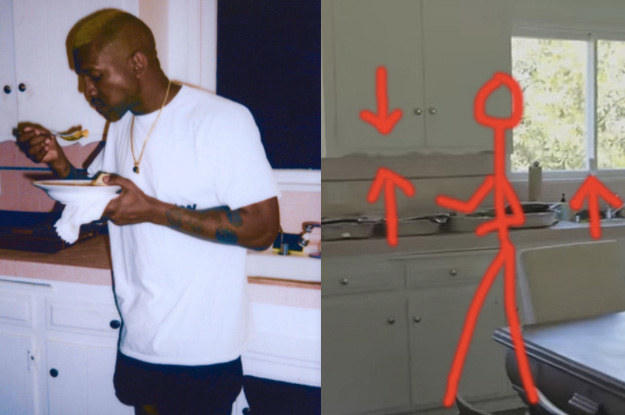 Exhibit D: This photo of Rubin and company in his backyard provides another angle of the home studio. The wooden patio looks just like the one the Wests took this family photo on.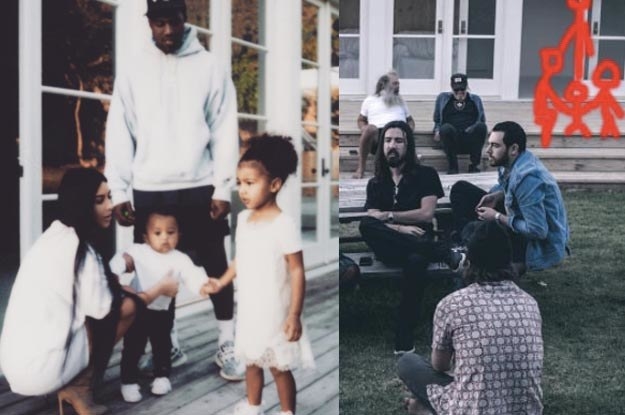 When reached for confirmation that the Wests were at Shangri-La, a representative for Rubin said, "I think it's most appropriate for this to be answered by Kim or Kanye's representatives." But publicists for the couple did not reply to BuzzFeed News' request.
Still, it seems very apparent that the Wests were not visiting distant relatives, or at their pool house, or at an Airbnb they booked for a photo shoot; they were just chilling at Uncle Rick's house.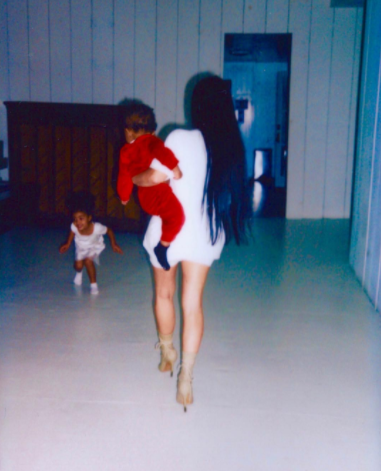 Hopefully this means there's some new music from Kanye on the way.