Grimes graces the autumn/winter issue of Dazed and is the alien queen we all know and love.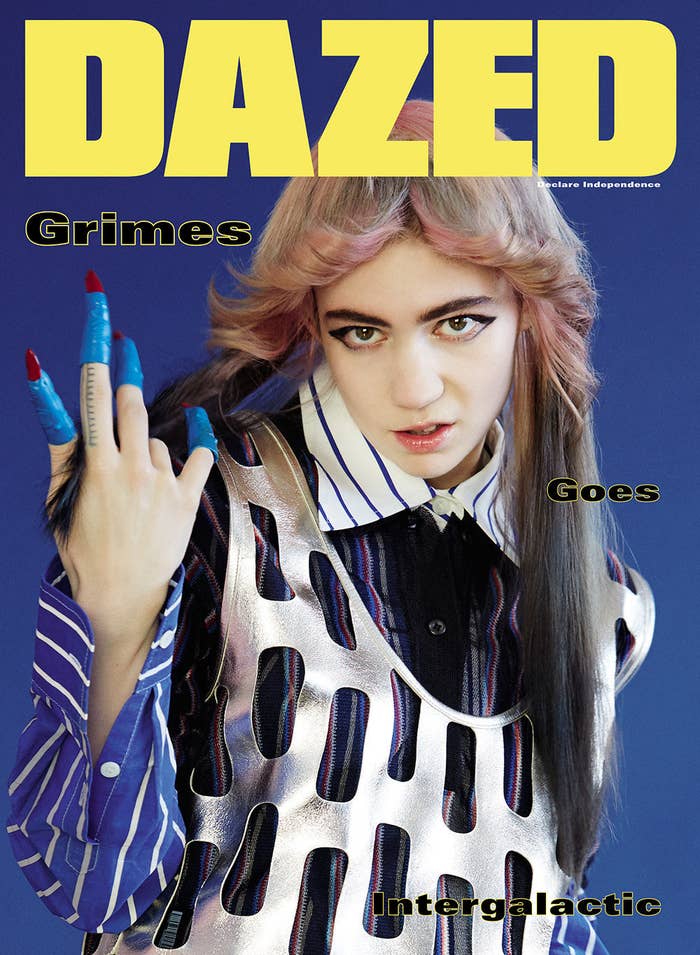 I was literally in tears when I sat down to make that song," she says. Four hours later, she had translated her trauma into a digital- age cult smash with a message that reached millions (17m on YouTube and counting). "For me, that's the best motivation for music. You're turning emotional existence into a product that people can understand, and you get a high off that. I think the first reason I make music is that it's a therapeutic way to deal with things. I always make the best shit when I'm upset. If you start off really upset and you work and work till the sun is rising and you are finishing, you can tell it's really universal and it's this great thing... That high is unbeatable; that's the greatest fucking high on planet Earth.
Lyrically, it's more political and less abstract than before," she explains. "Like, really trippy free association about nature and shit. There's a song that's from the perspective of angels who are polluted, so they're crying polluted tears. I feel like it's more about the Earth. I think I was more in society when I was making it, so it feels more grounded. I think my music used to be more escapist," she says. "Visions didn't really acknowledge reality, but this record is more about looking reality in the face."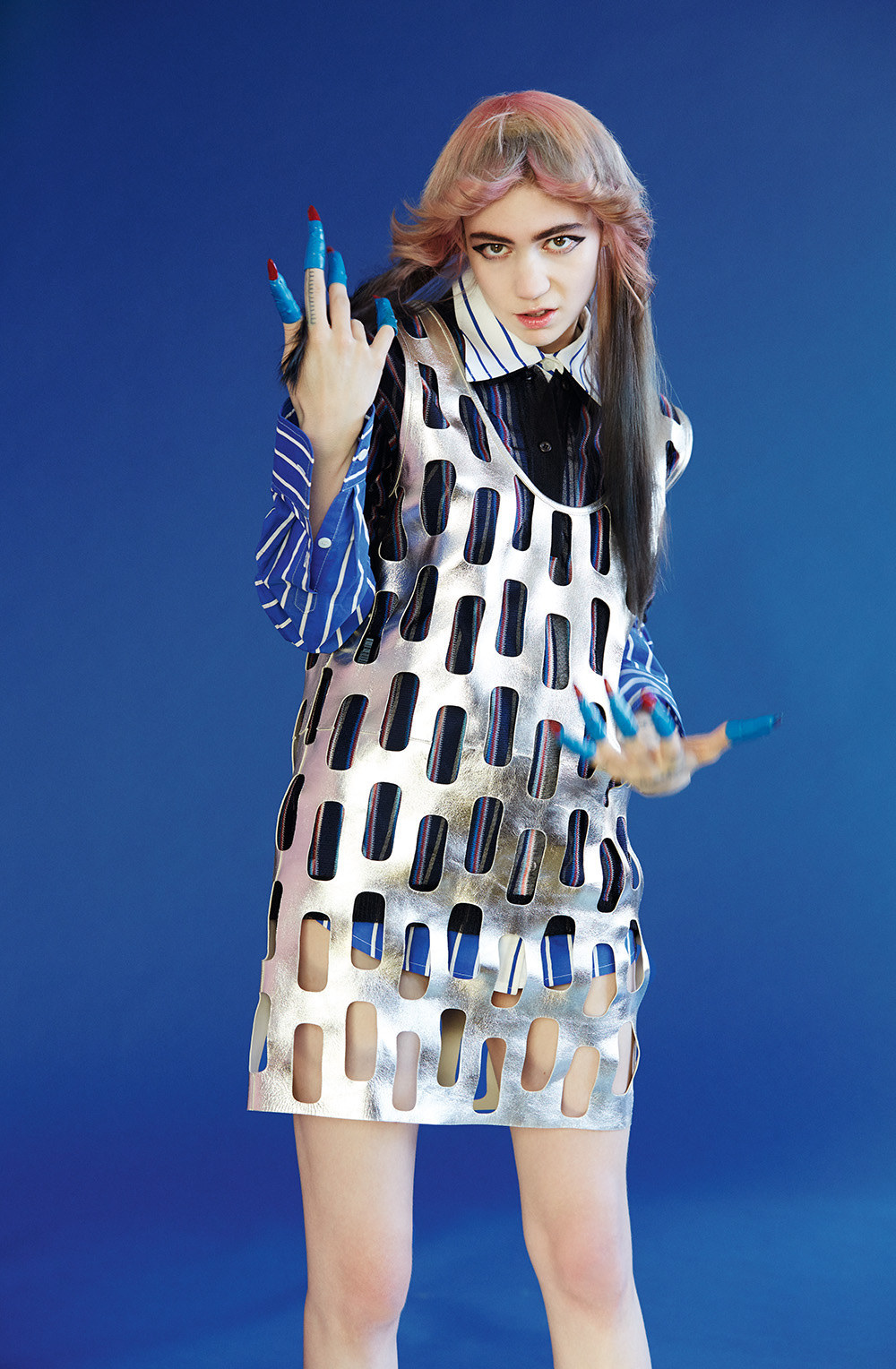 The rest of the interview futher examines her follow-up to critically-acclaimedVisions, her thoughts on fashion, and gender neutrality. Read the entire story here.