These Vanilla Protein Pancakes Are Healthy AF
Breakfast like a boss.
by
,
Vanilla Protein Pancakes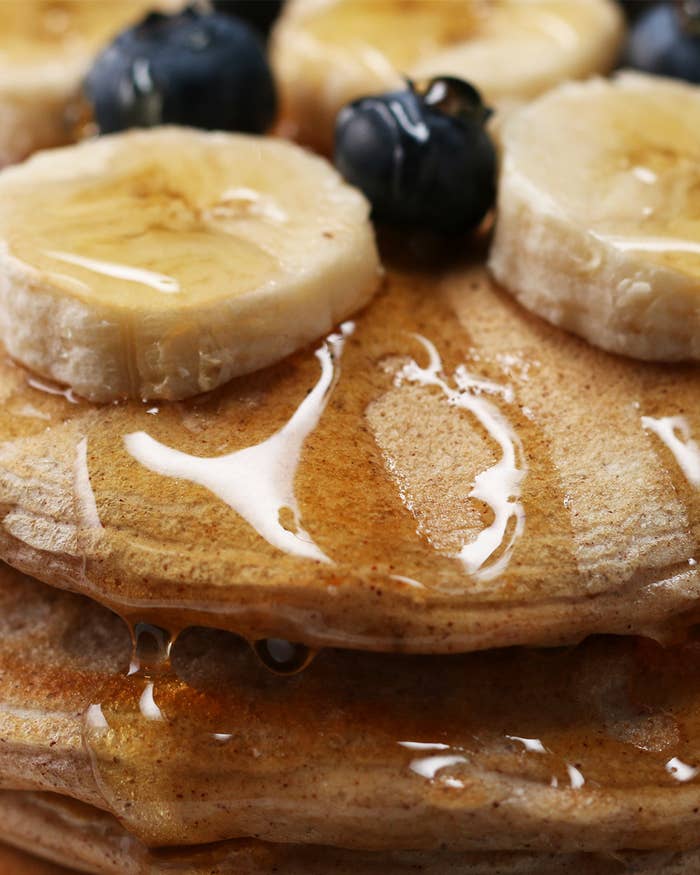 INGREDIENTS
1 cup oat flour
2 scoops vanilla protein powder
1 teaspoon baking powder
1 teaspoon cinnamon
¾ cup egg whites
4 tablespoons low-fat Greek yogurt
1 teaspoon coconut oil
PREPARATION
1. In a bowl, mix oat flour, protein powder, baking powder, and cinnamon until fully blended.
2. Add egg whites and Greek yogurt to the bowl and mix until a batter-like consistency is reached.
3. Melt coconut oil in a skillet over medium-high heat and wipe down to prevent the pancakes from sticking.
4. Pour in some batter and cook pancakes until bubbles form all around the top of the pancake, then flip and cook for a few more minutes, or until cooked through.
5. Top your pancake stack with bananas, blueberries, or honey, and enjoy!