I Read 'The Silent Patient' And Trust Me, I Did NOT See That Coming
My jaw was literally on the ground.
We hope you love the products we recommend! All of them were independently selected by our editors. Just so you know, BuzzFeed may collect a share of sales or other compensation from the links on this page if you decide to shop from them. Oh, and FYI — prices are accurate and items in stock as of time of publication.
One of the best things to have happened this quarantine is that it got people to bring back their long lost reading habits, including me.
I used to read quite a bit as a kid, but like everyone else, as I grew up I lost touch with reading and the number of books I read every year grew fewer and fewer. Reading itself started to seem more like a task, rather than something I enjoyed doing. However, last year I picked out a few simple yet gripping books to start out with, and they helped bring back my reading habit in no time.
If you are also feeling the reading FOMO, I've got just the book to get you started on your reading journey.
It's a gripping-thriller-page-turner that I guarantee you'll have a hard time putting down, whether you're a seasoned reader or if this is the first book you're going to attempt reading.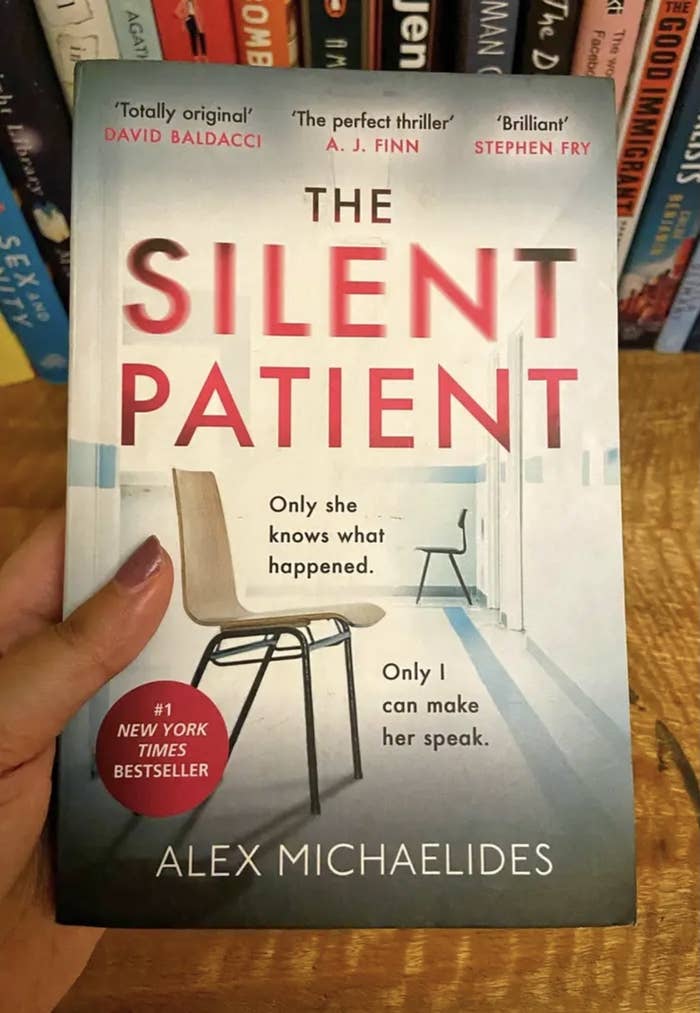 Why all the hype about the book?
A lot of my reading recommendations come off Reddit's r/52books, and for a good chunk of time last year, The Silent Patient was on the top of everyone's list. What makes this book stand out from other contemporary thrillers is the simple language and writing style that is easy enough even for novice readers to follow without feeling exhausted.
Apart from that, the plot is super interesting and there are many twists along the way that keep you hungry for more, and you never want to stop reading as you follow Theo to the bottom of the murder mystery.
Lastly, the ending of the book has to be the BIGGEST PLOT TWIST I've seen in recent times, whether in literature or cinema. Trust me when I tell you, you will NOT see that twist coming.
Frankly, anyone. Whether you're a newbie to reading who wants a book to help them with their reading habit or a seasoned reader looking for a good whodunit thriller, this book has something for everyone. Drama, mystery and romance. 
An old friend of mine who's tried to read many books since we were in school but hasn't been able to develop an interest says that this is the first book she's been able to finish from start to end, and in the span of one day. So if this doesn't convince you to pick upThe Silent Patient, I'm not sure what will. That, and the fact that it has over 75,000 reviews on Amazon!