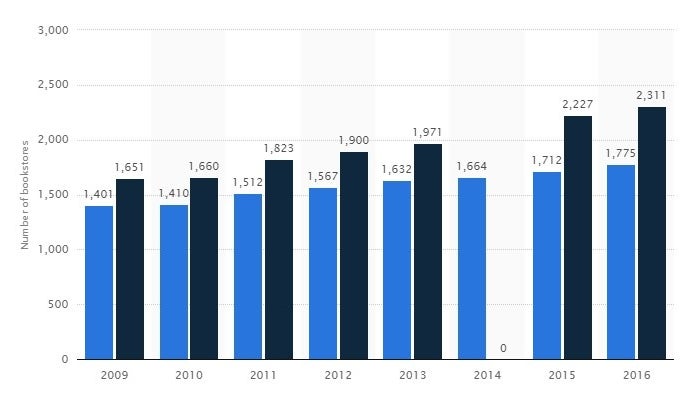 As fun as it is to buy brand new items like books, college students are often more concerned with how much things cost and are willing to do many things to save money. Very often though you hear of someone who refuses to go anywhere but Barnes and Noble to buy books, and refuses to go to a used bookstore to find a cheaper alternative.
According to a survey conducted by Statista, there were 1,775 independent booksellers in the United States alone in 2016. This means that there are many sources outside of Barnes and Noble and Amazon to get books.
One excuse that people have for not buying from used and independent bookstores is that they don't have the current bestsellers, which is often not the case at all. On several occasions, I have walked into a used bookstore and they have a section for popular fiction, filled to the brim with Gone Girl, Outlander, and other books that are available for twice as much at a larger bookstore.
In 2015, a year during which Game of Thrones was still in full swing, you could go into an Edward McKay or Park Road Books and get each book from the A Song of Ice and Fire series for around five dollars. Even now a hard cover of A Game of Thrones cost $20.83, meaning that you can save over half the cost of a new book if you buy from a used bookstore. As college students, money is sometimes difficult to come by, and used and independent bookstores can help us save money in the long run.
This post was created by a member of BuzzFeed Community, where anyone can post awesome lists and creations.
Learn more
or
post your buzz!
Looks like there are no comments yet.
Be the first to comment!