1.
Spicy Bloody Mary + Mac 'N' Cheese Bites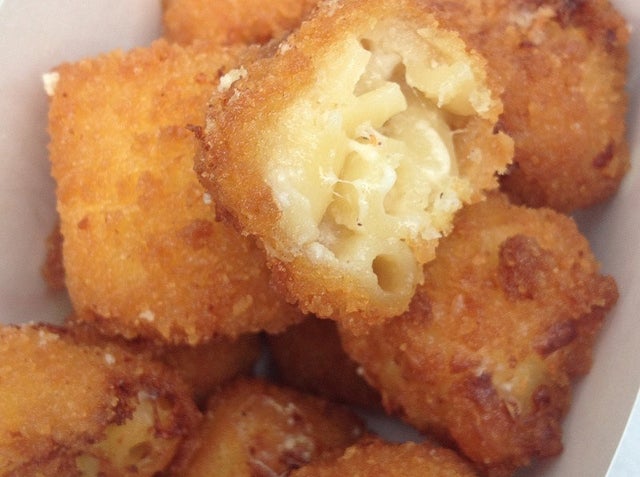 For a classic spicy Bloody Mary, combine 1 part vodka with 2 parts tomato juice, then add the following ingredients to taste: lemon juice, horseradish, celery, salt, hot sauce, and Worcestershire sauce. Garnish with your favorite pickled veggies and voila!
2.
White Russian + Chocolate-Covered Pretzels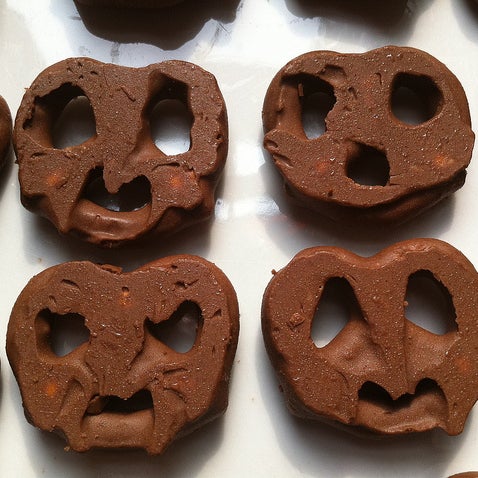 For a White Russian, you'll need: 1.5 ounces of vodka, 1.5 ounces coffee liqueur, and 3 ounces of milk, served over ice.
3.
Ginger Lemongrass Refresher + Mini Pork Buns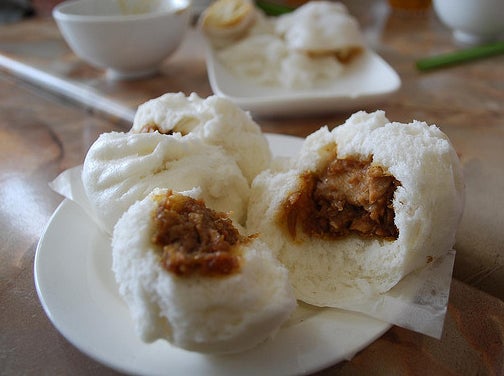 For this light but flavorful cocktail, you'll need 1.5 ounces of vodka, .5 ounces ginger liqueur, .5 ounces of lemongrass syrup, a hearty squeeze of lemon juice, and a splash of ginger ale. Mix thoroughly with ice in a cocktail shaker and enjoy.
4.
Cherry Vodka Sour + Lemon Squares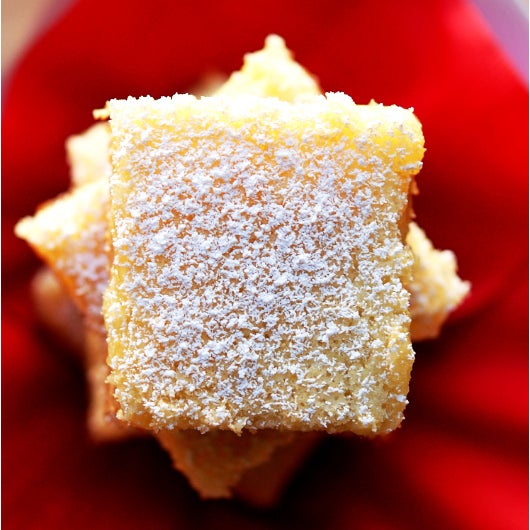 Cherry vodka sours are easier to make than you'd think — just mix equal parts vodka and sweet and sour mix with a tablespoon of grenadine syrup, top with a maraschino cherry, and you'll be set to sip.
5.
Lemon Basil Gimlet + Caprese Skewers
Shake together 1.5 ounces of vodka with 1.5 ounces of basil-infused simple syrup and 2 ounces of lemon juice. Add a pinch of muddled basil leaves for extra basil flavor and serve over ice.
6.
Island Girl + Coconut Macaroons
For this fruity, tropical drink, you'll need 4 ingredients: 1.5 ounces vodka, 4 ounces guava juice, and a dash of both orange and cranberry juice for color. Serve over ice with a fun garnish, and you'll be transported to a warmer climate in no time.
7.
Cucumber Mint Spritzers + Lamb Kebab Bites
For this cocktail, you'll need to slice a small cucumber in half, remove the seeds, and muddle the flesh to release the juices. Strain the cucumber juice, add a handful of mint leaves, 2 teaspoons of simple syrup, the juice from 2 limes, and 4 ounces of vodka. Shake well with ice and top off with a splash of seltzer.
8.
Classic Screwdriver + Popped Rice Squares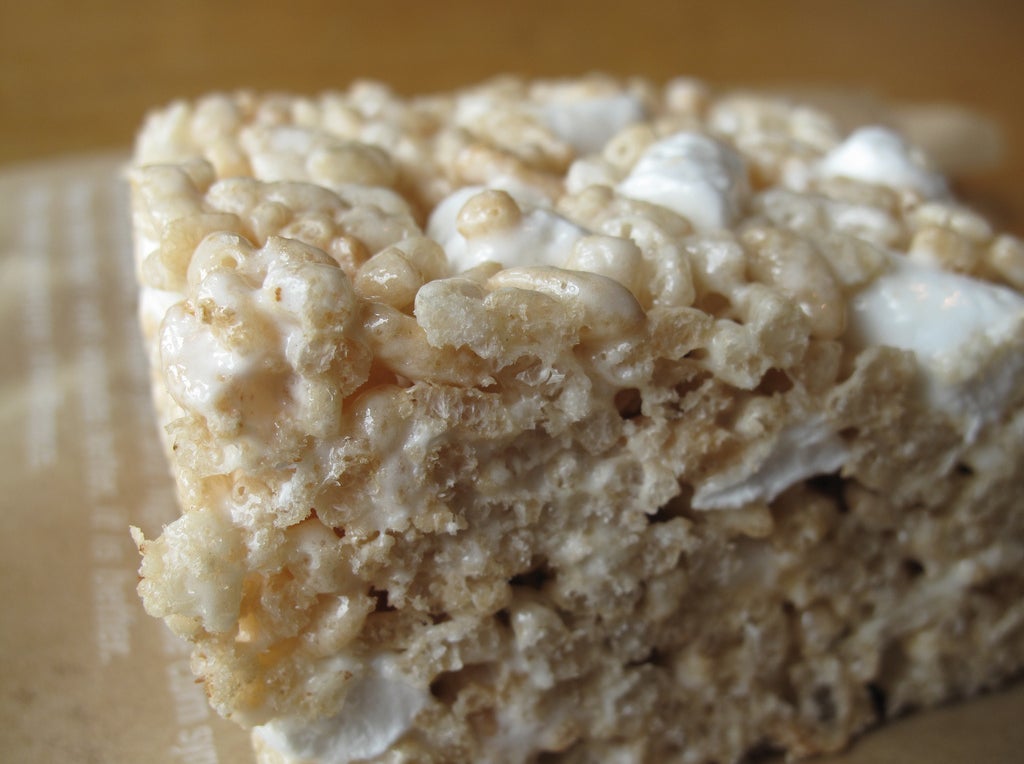 Nothing's easier than making a screwdriver — just pour vodka over ice, add fresh orange juice, and there you have it!
9.
Salty Dog + Lil Salty Dogs
A good salty dog is all in the salted rim. Swipe the sides of your glass with a half lemon or lime and gently dip the rim into coarse kosher salt. Fill your glass with ice cubes, 1/2 a cup of vodka, and 3/4 cup of grapefruit juice, and you'll be ready to drink away.
10.
Apple Martini + Snickerdoodles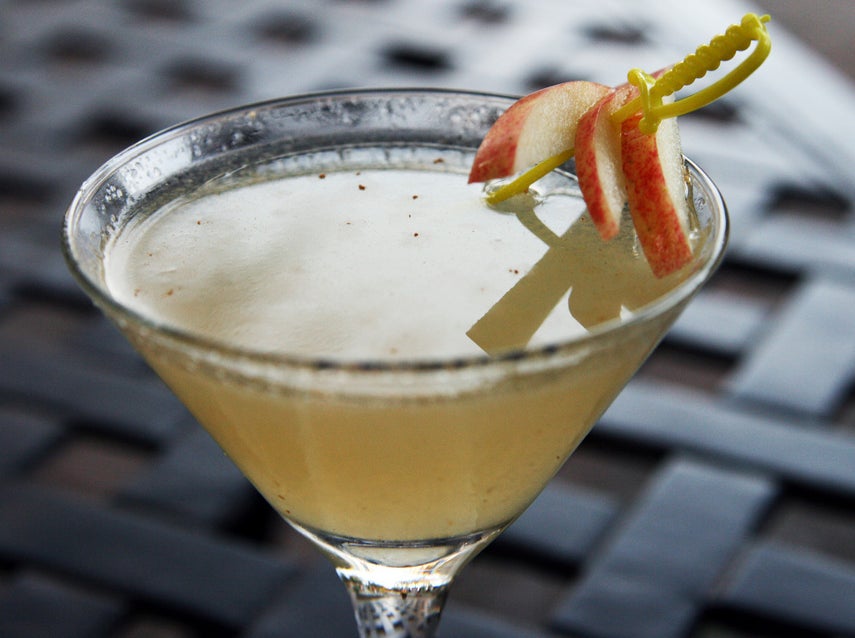 For this sweet spin on a classic martini, you'll need to shake up equal parts apple schnapps, apple juice, and vodka in a cocktail mixer and serve in a chilled glass for best results.