Secret menu (also known as off-menu) items are cool because you don't always have to "pay to play," you just have to know about them. Steven and Andrew went to NYC to check out three off-menu items at significantly different price points:
The first place they hit was renowned and beloved burger joint, Shake Shack, where they decided to try the "Peanut Butter Bacon Burger." The guys also paired it with a "shack shandy" which is the house lemonade mixed with Brooklyn company beer that's brewed for them.
Steven was a huge fan, because it reminded him of an American version of "satay beef with peanut sauce." Andrew also enjoyed it, especially with the added pickles.
Next up, they went to Gramercy Tavern, to enjoy another very special burger involving bacon. There are only 40 of these made a day and each patty is ground fresh in house. The bacon is cured with a sugar and salt solution and then it gets smoked -- it's also grilled to order! Plus, the cheese for each burger is melted in a mini cast iron skilled...dayummm.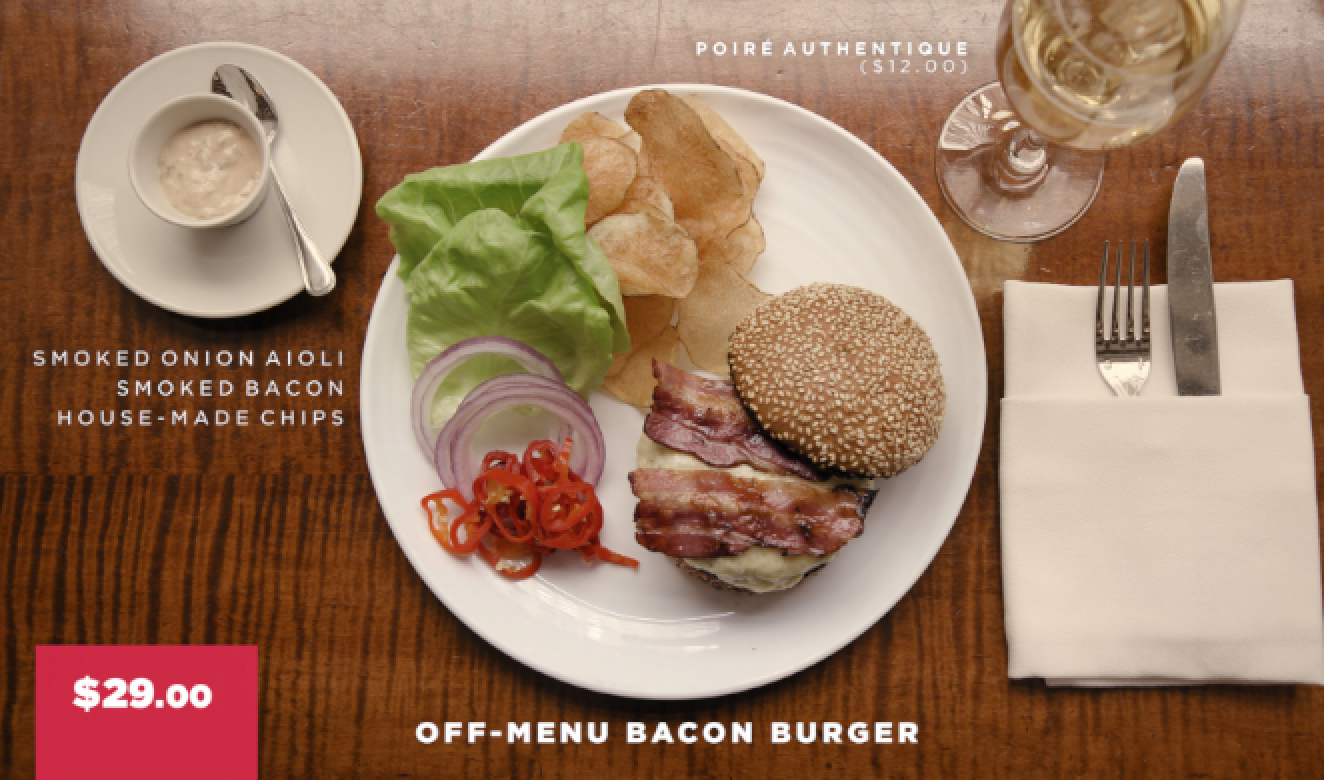 Steven's body stopped functioning, the burger was THAT good: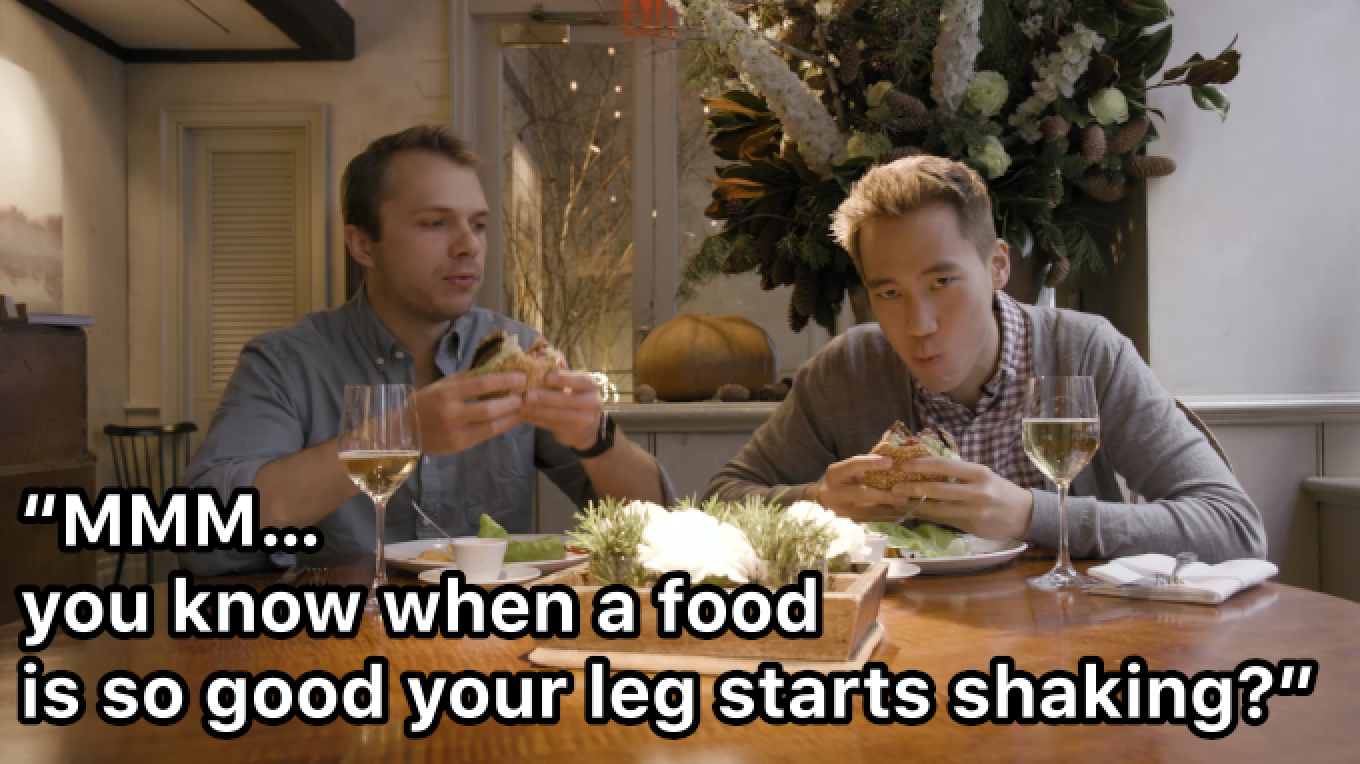 The last restaurant they went to was, Petrossian and it is here, my friends, that they spent the most money EVER spent on the show. That's right, feast your eyes on the "most expensive soufflé in the world: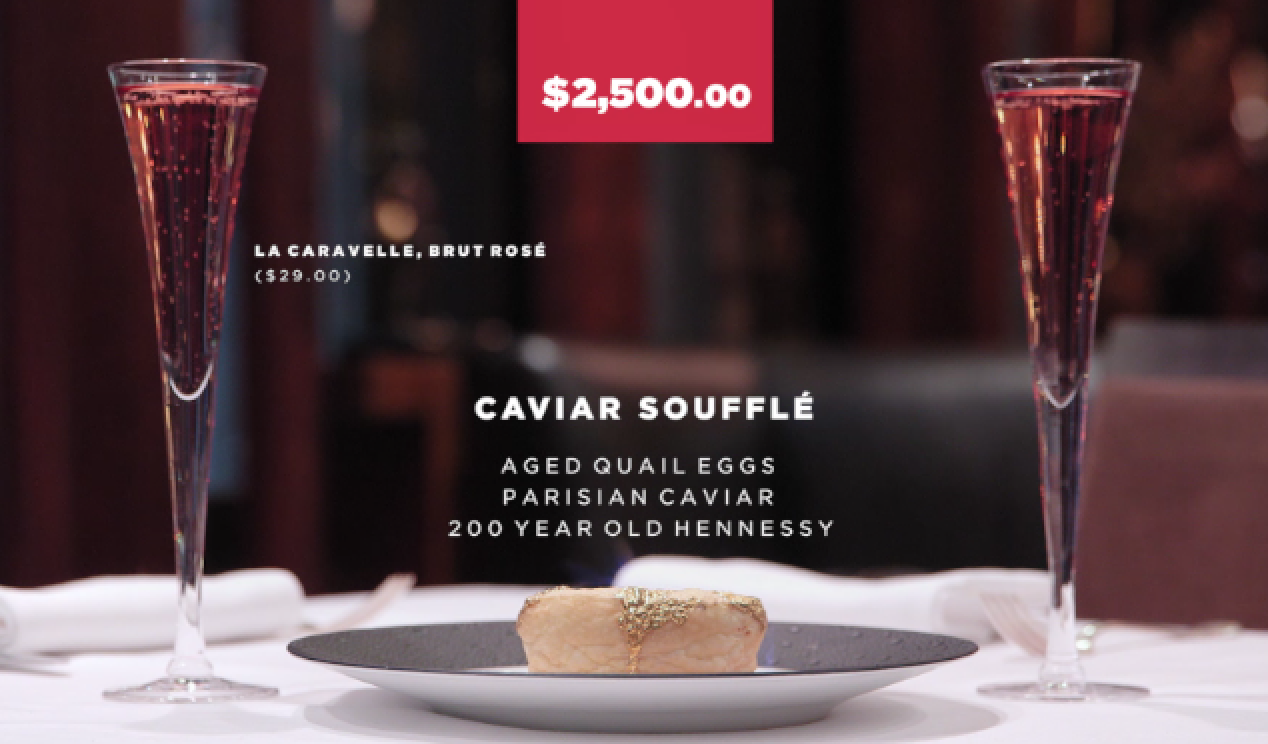 In case you need a closer look, here's a gif of it being flambéed at the table:
They both agreed that this is a caviar so delicious that anybody can enjoy it, no matter how daunting they find the dish.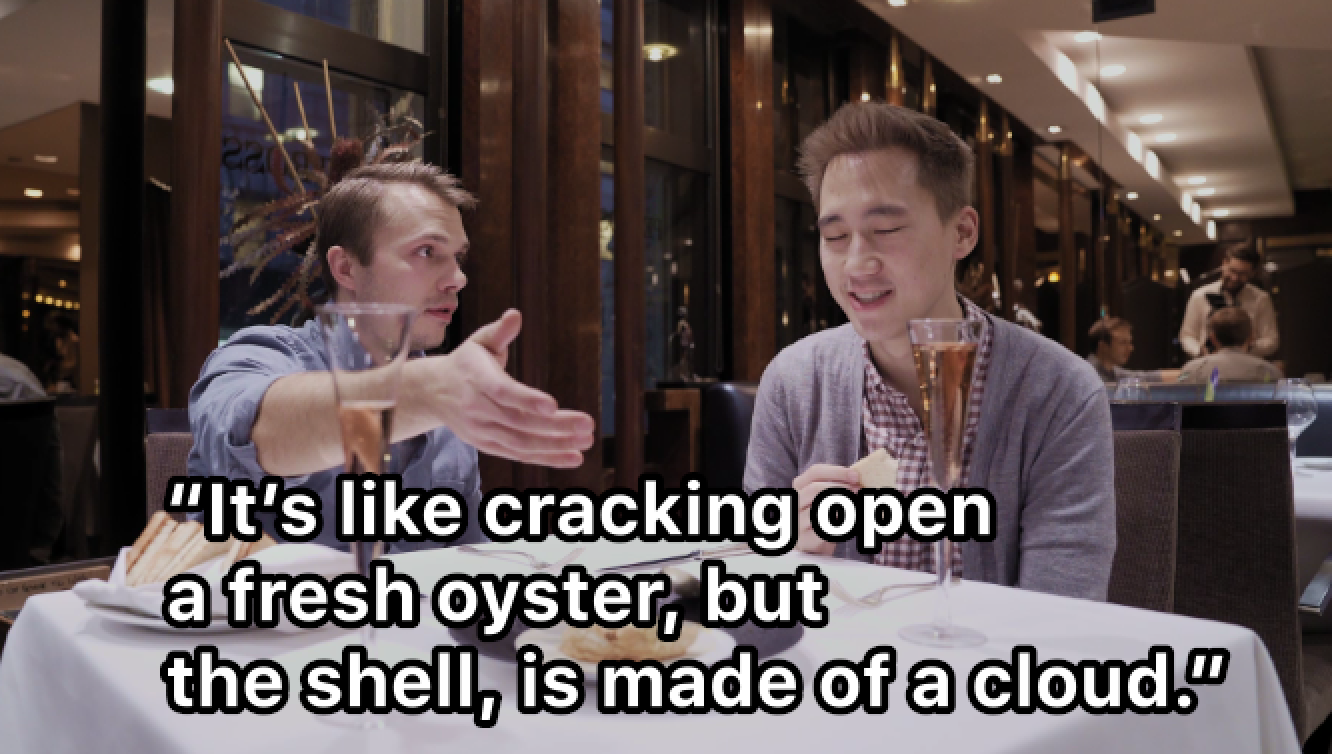 All in all, while they agreed that the soufflé was super unique and made them feel like they were in a "secret organization that ruled the world," all three of them picked "Gramercy Tavern" as the winner!