13 Times Anti-Vaxxers Were Hilariously Wrong About The COVID-19 Vaccine And Got Exactly What They Deserved For It
"No offense but you did meth. I think you will survive the vaccine."
Let's be 100% clear about something: The three COVID-19 vaccines being offered in the US are all safe and effective. You should get one as soon as you're eligible — for the world's sake, and for your own.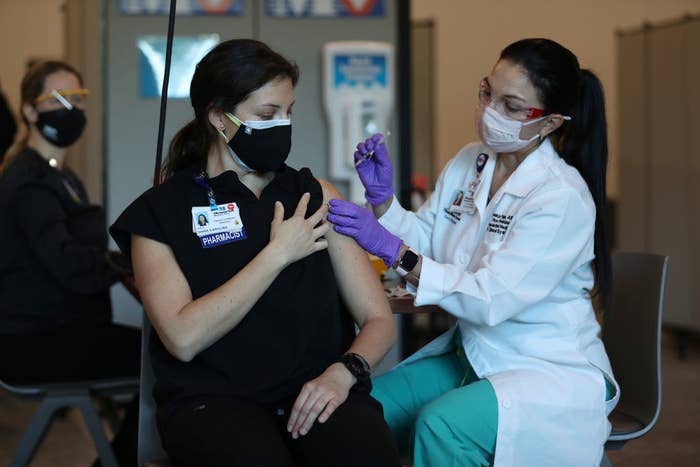 UNFORTUNATELY, the clear and indisputable science on this is not enough to convince some anti-vaxxers, who continue to spout off nonsense they learned from Facebook memes and page 13,751 of Google.
So let the following list be a lesson to you...
1.
Please don't be dumb like this person, who apparently doesn't understand what happened during the black plague: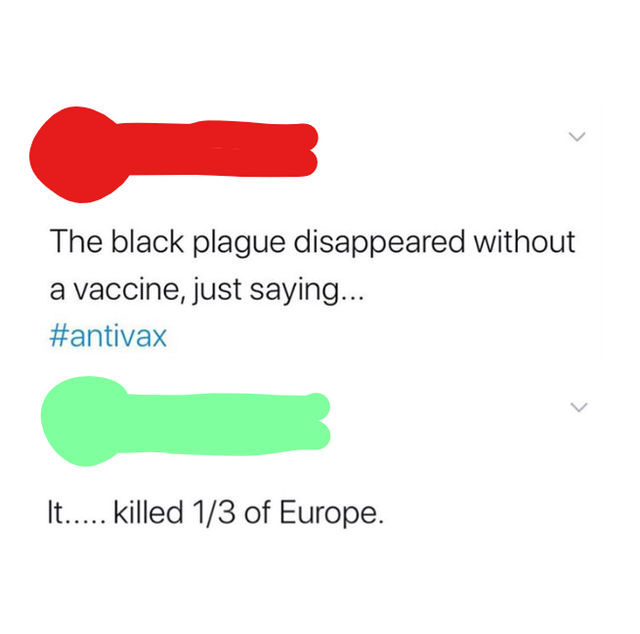 2.
Or this person, who really doesn't need to worry about what's in the vaccine: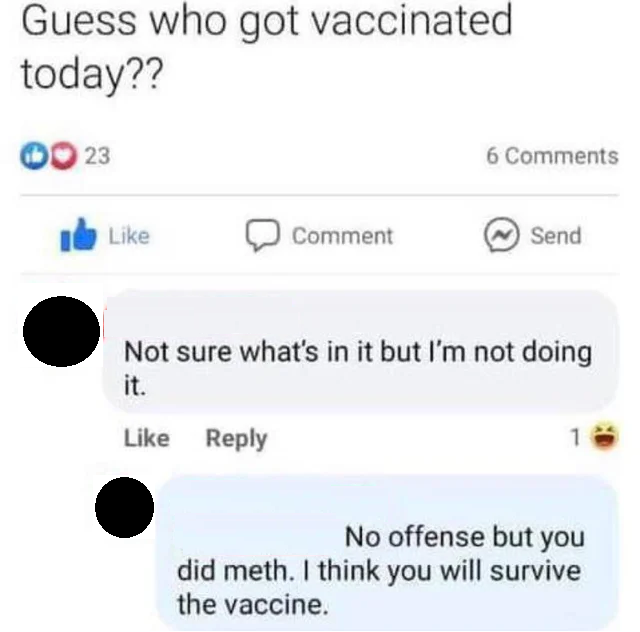 3.
Or this person, who claims they want businesses to reopen...but isn't willing to do the ONE THING that would get them to reopen:
4.
Or this person, who accidentally invented vaccines in their attempt to condemn vaccines: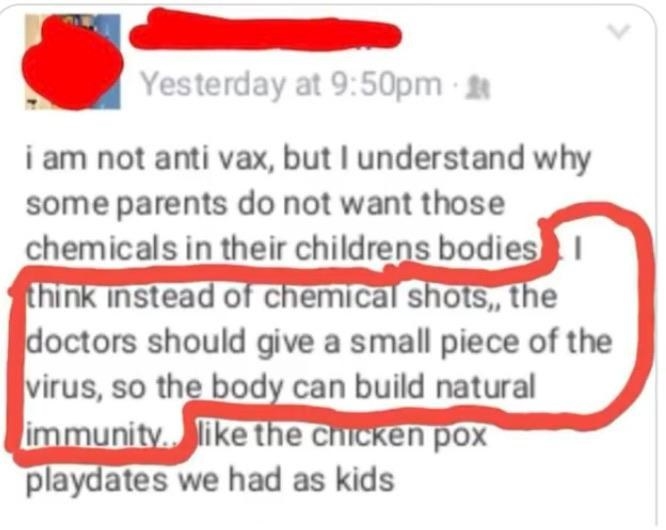 5.
Or this person, who completely missed the point about who a vaccine is for: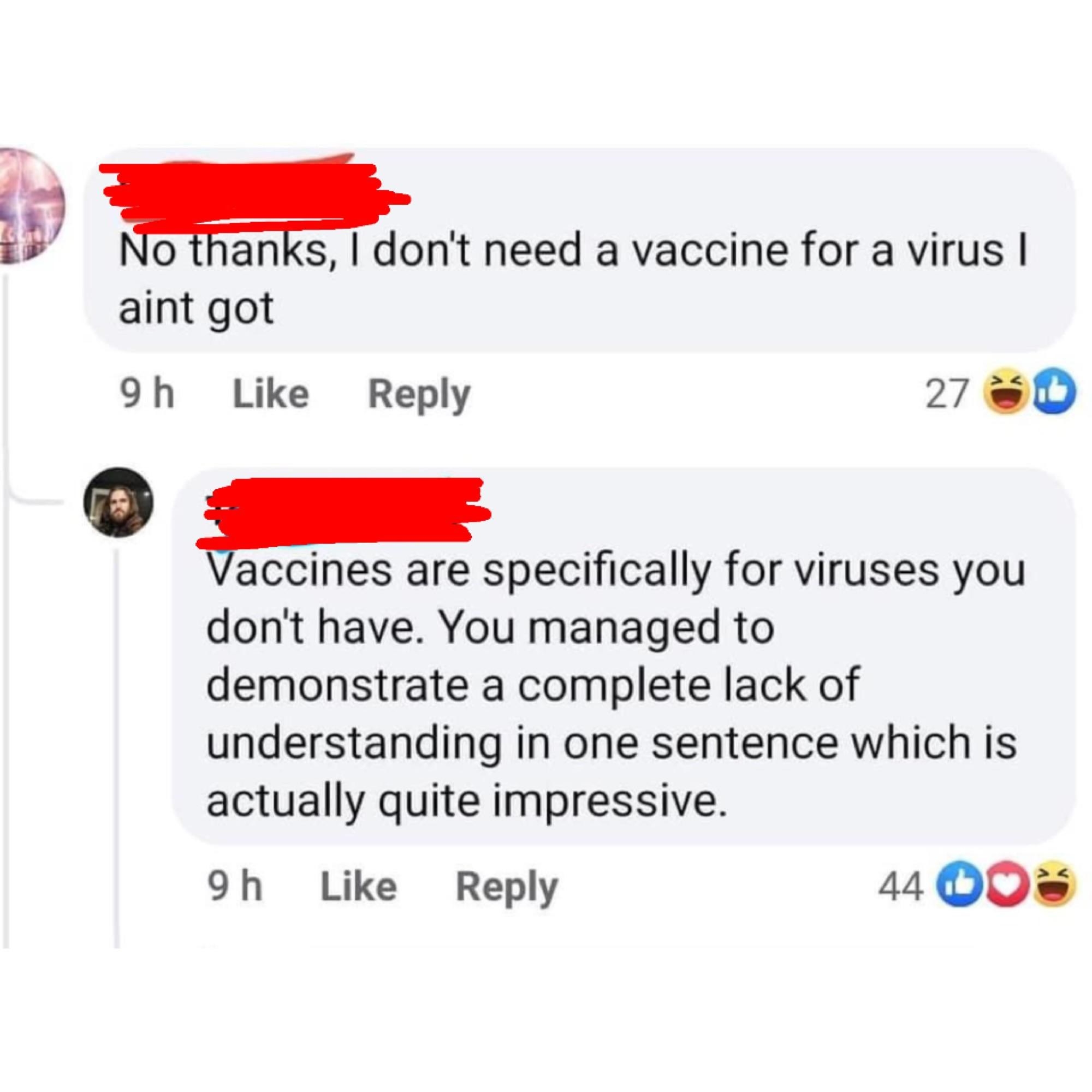 6.
Or this person, who might want to rethink the eyeglasses they were wearing in their (redacted) profile photo: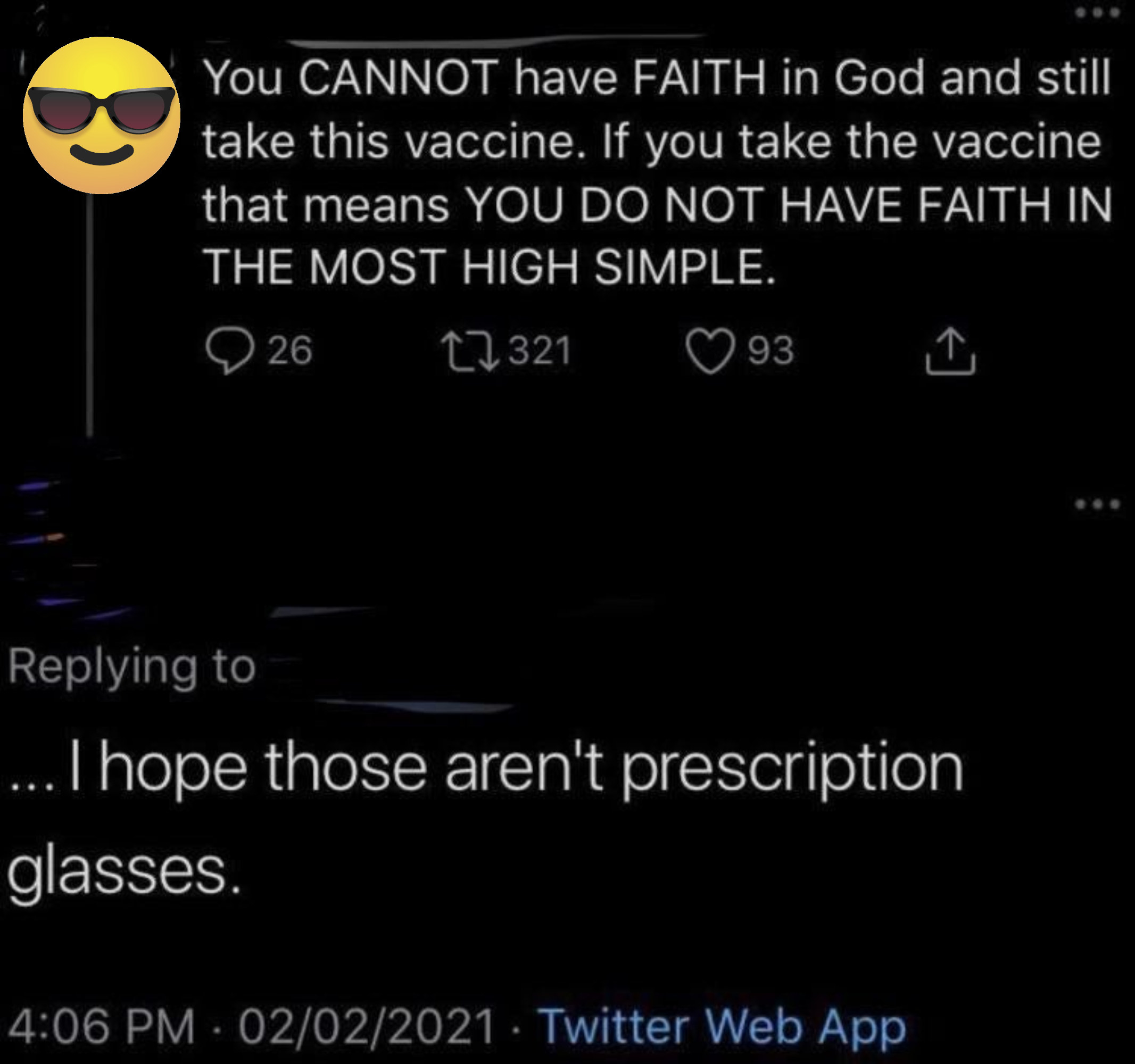 7.
Or this person, who apparently believes the COVID-19 vaccine will give you "zombie-like symptoms" (it does not):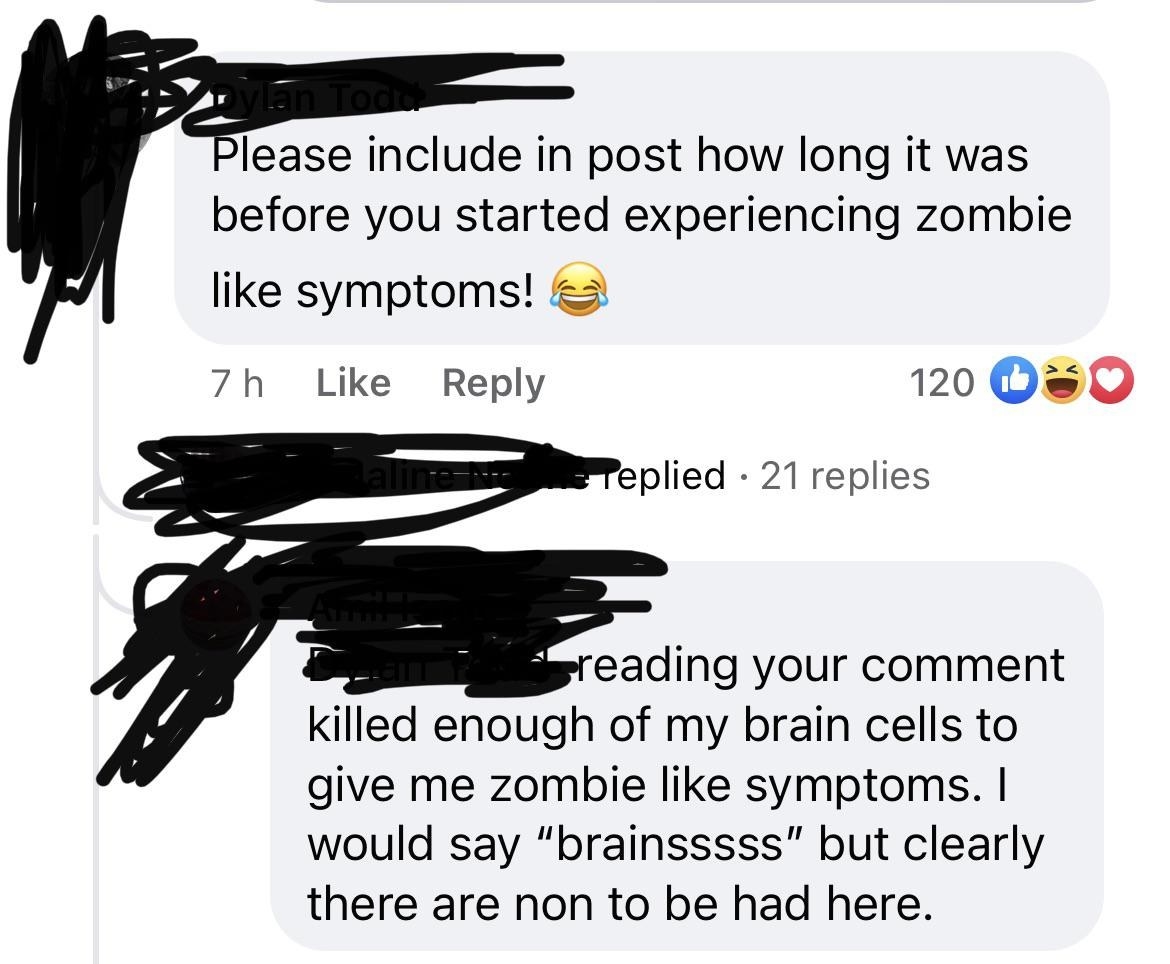 9.
Or this person, who might overestimate their personal knowledge about this topic: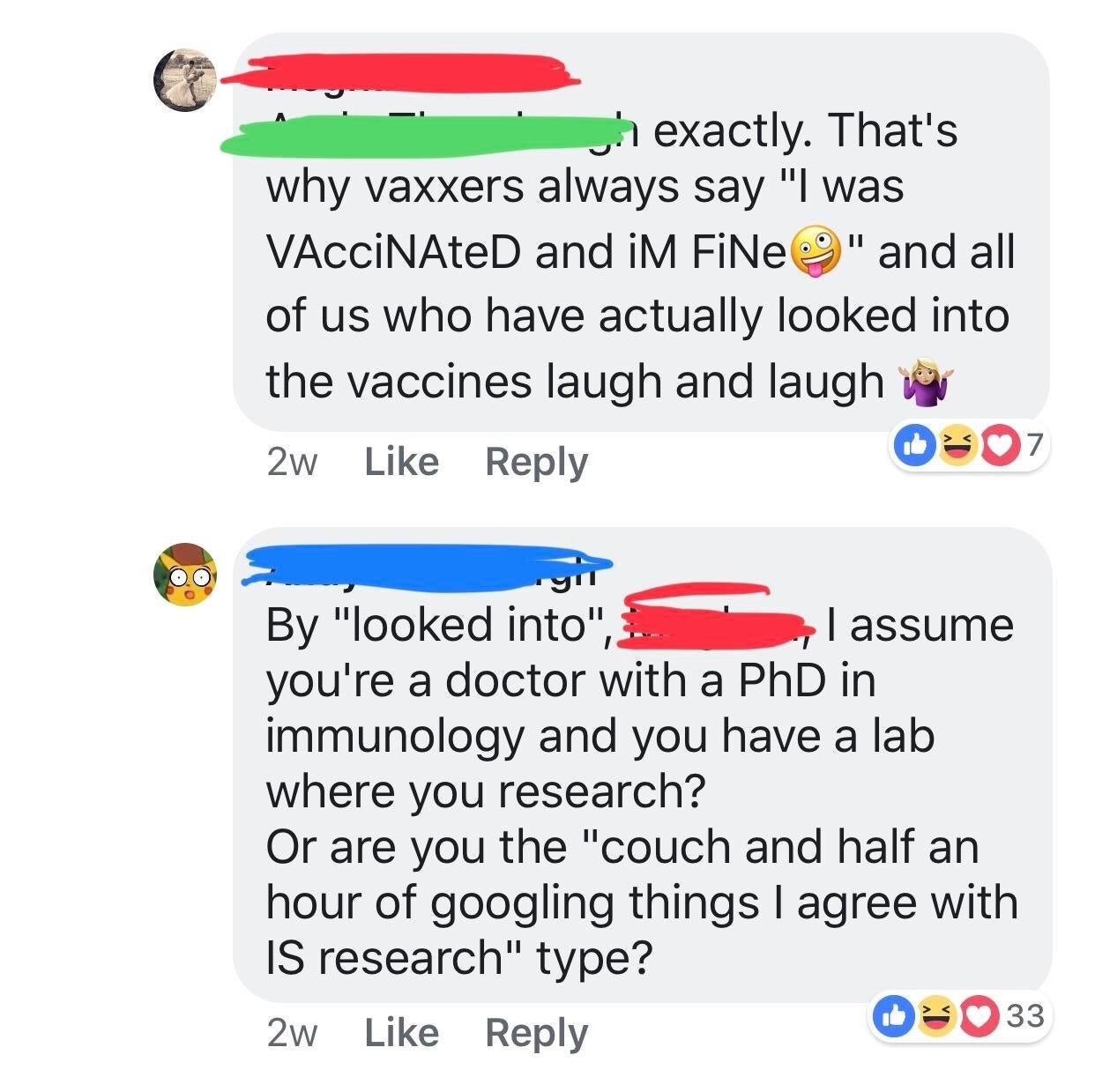 10.
Or this person, who won't let their kids get a COVID-19 vaccine if and when it becomes available to them: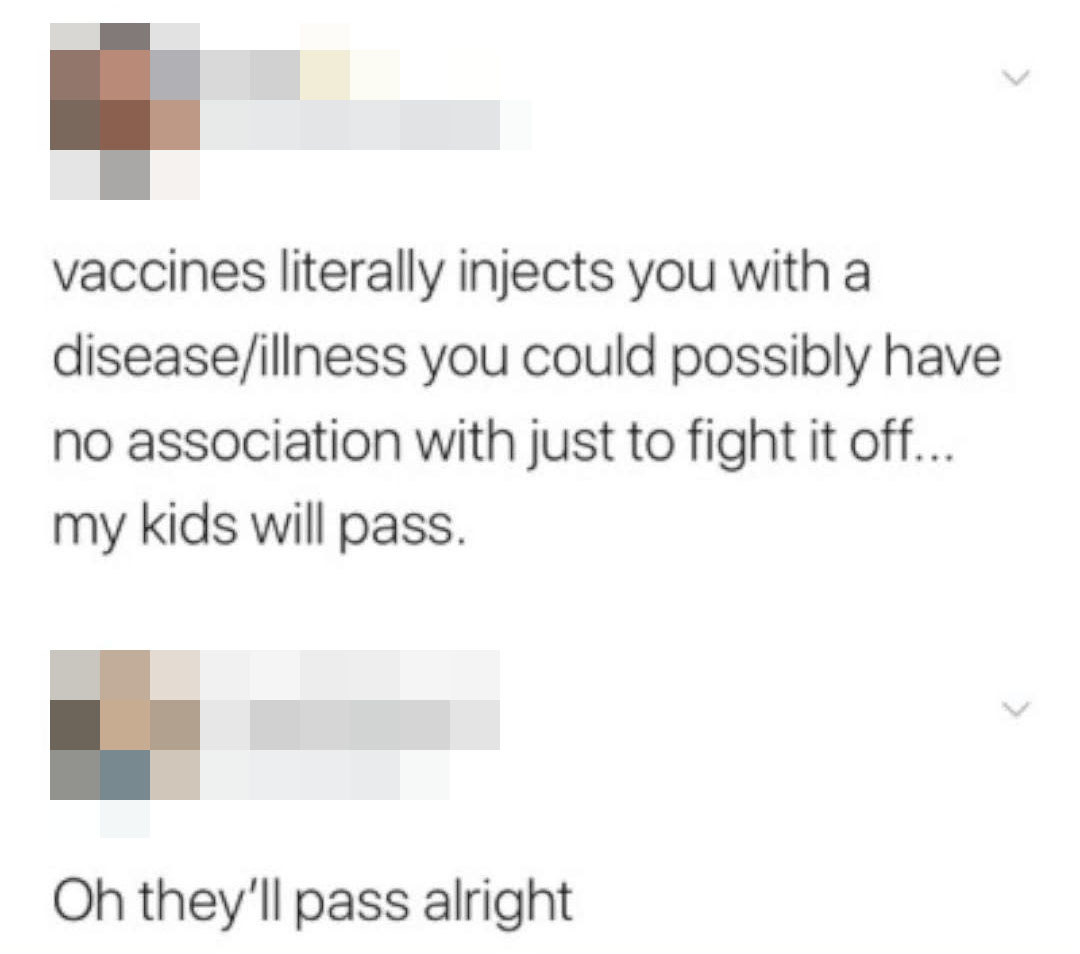 11.
Or this person, who apparently does not realize how extensively the vaccines were tested: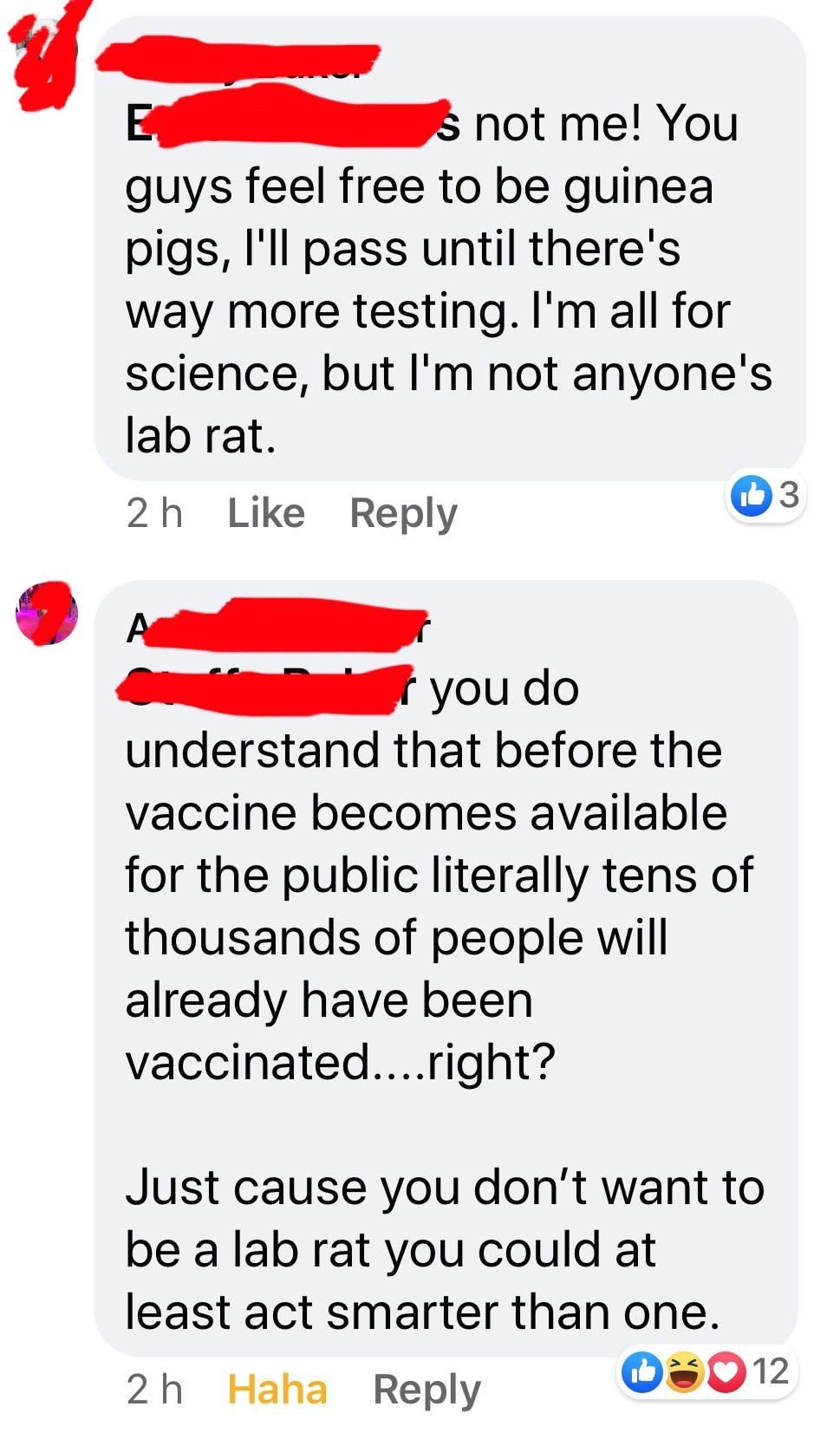 12.
Or this person, who might need a little history lesson about life expectancies a few hundred years ago: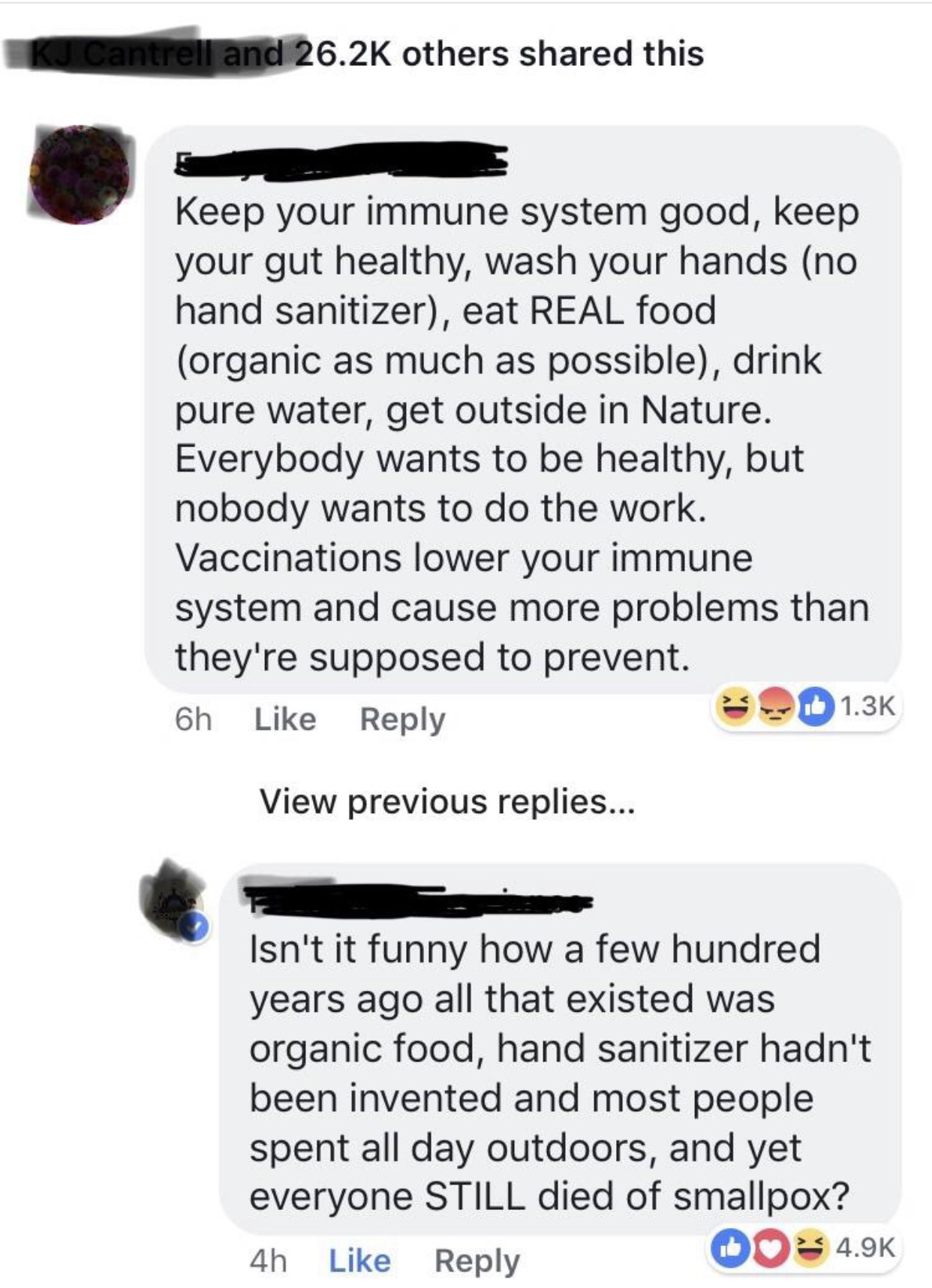 13.
Or finally, this well-known alt-right figure, whose argument against the vaccine is...uh...a vaccine: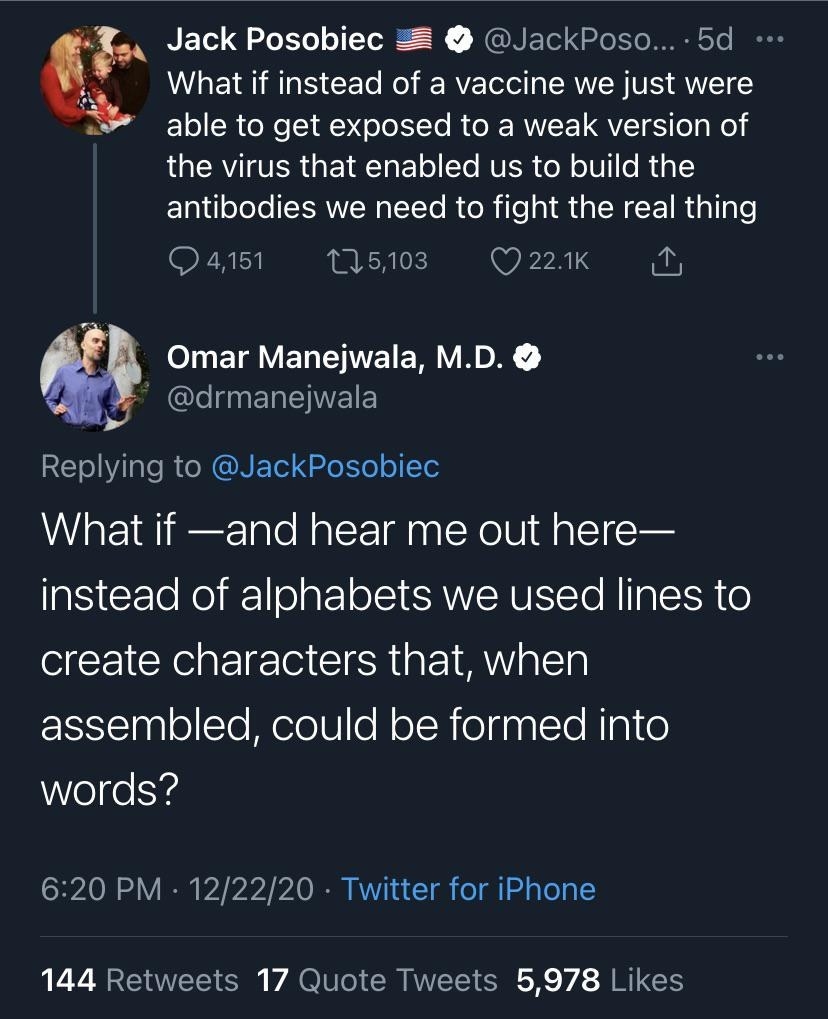 TL;DR: Don't be like any of these people. Trust the science, trust your doctors, and get the damn vaccine as soon as you can.