Holly Madison was just 21 years old when she moved into the Playboy Mansion back in August 2001, and she is thought to have started dating Hugh Hefner that same year — when he was 75.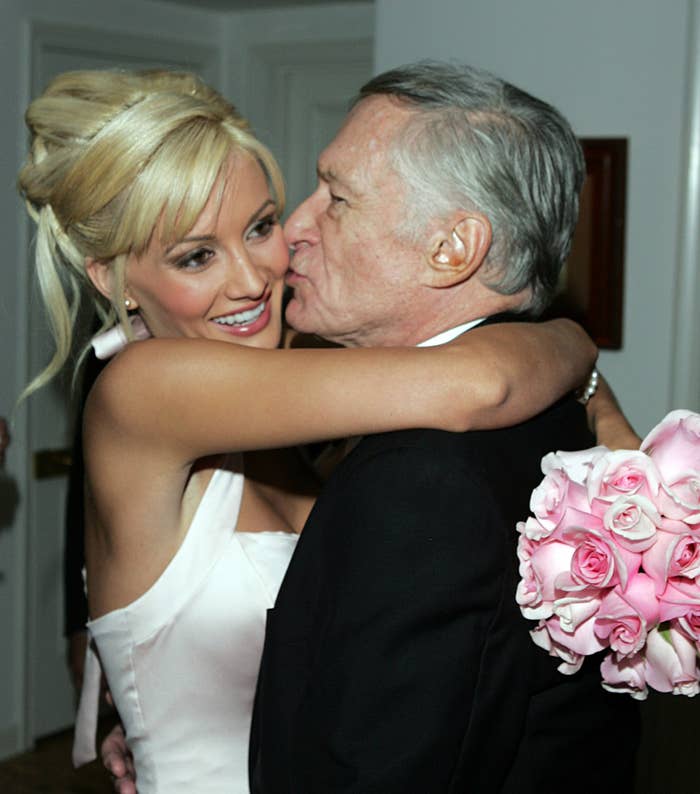 In case you somehow didn't know, Hugh had multiple girlfriends that were several decades his junior living with him at the infamous mansion at any one time.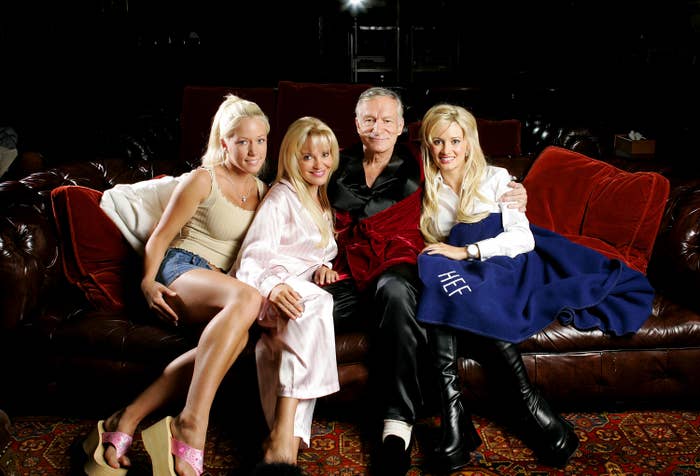 He had sexual relationships with all of them simultaneously, and the woman he chose to be his "main girlfriend" changed constantly.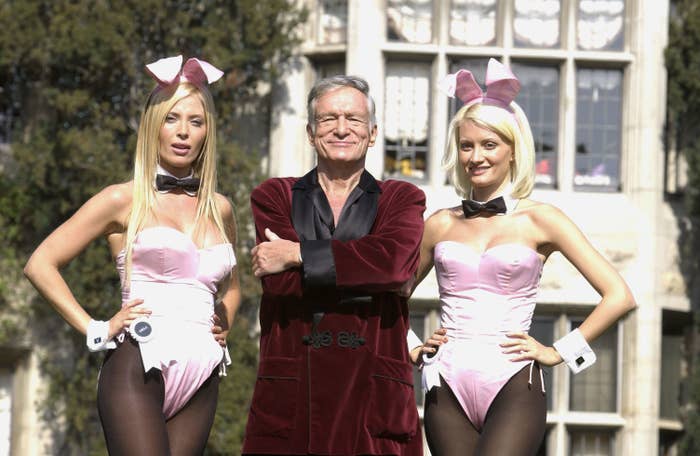 Holly quickly became Hugh's main girlfriend after she moved in, and they didn't split until 2008. Holly later described their relationship as "very Stockholm syndrome."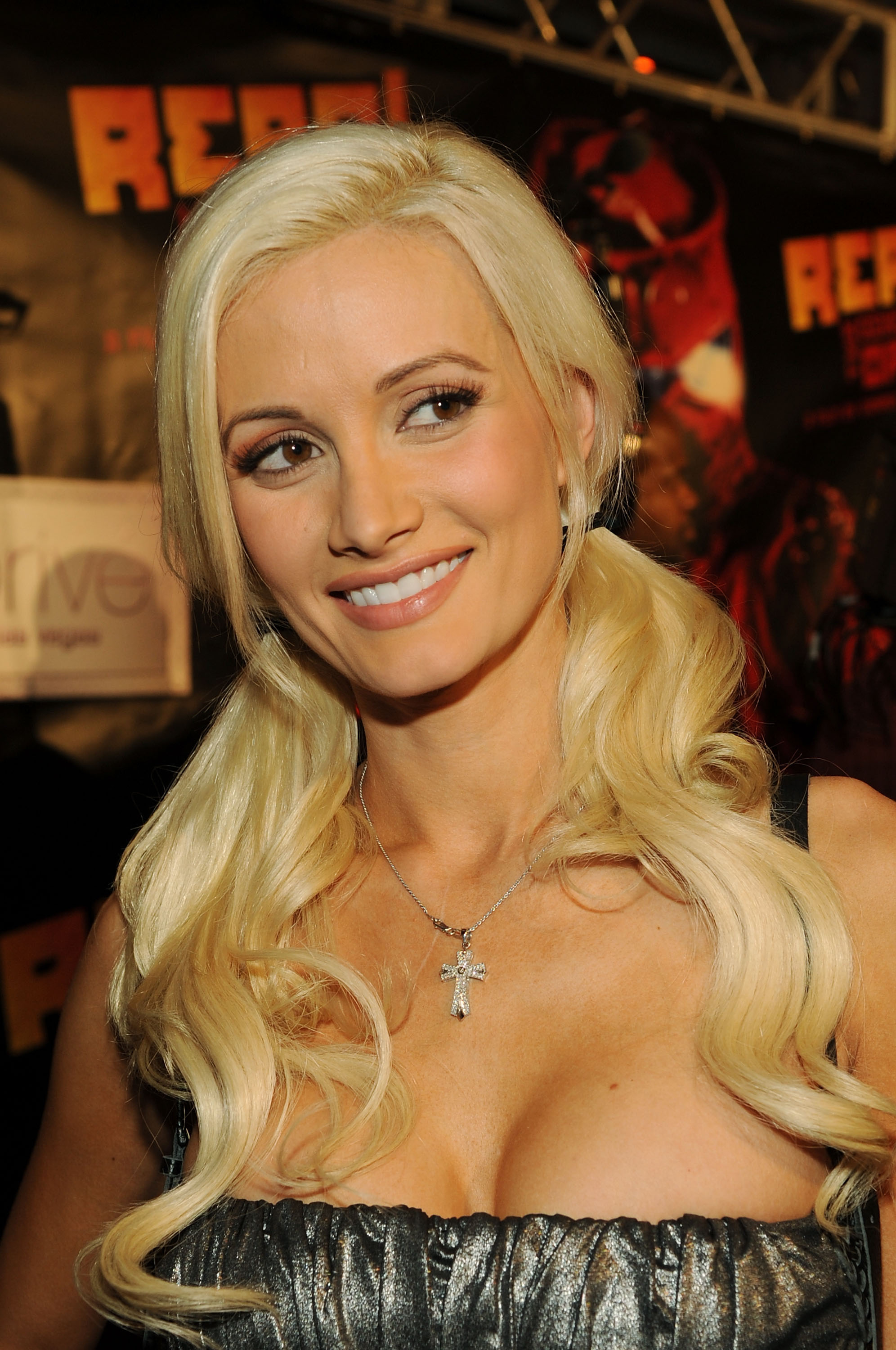 And in recent years, Holly has been incredibly vocal about her negative experiences at the mansion, and has recounted several problematic encounters with Hugh.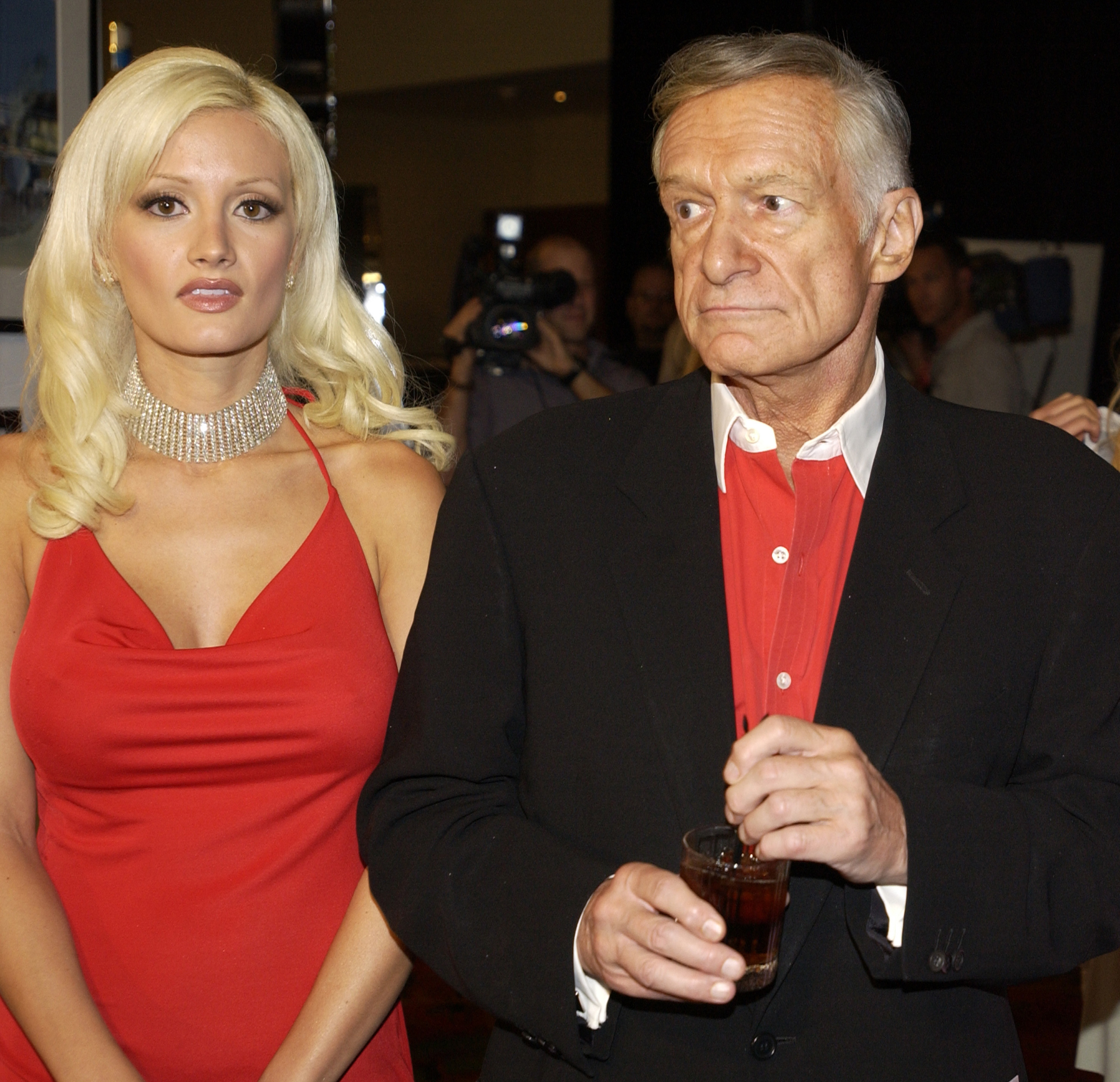 On her fellow ex-playmate Bridget Marquardt's podcast, Girls Next Level, Holly said that Hugh would use baby oil as lube against her will, and that she was ordered to have sex with him while under the influence.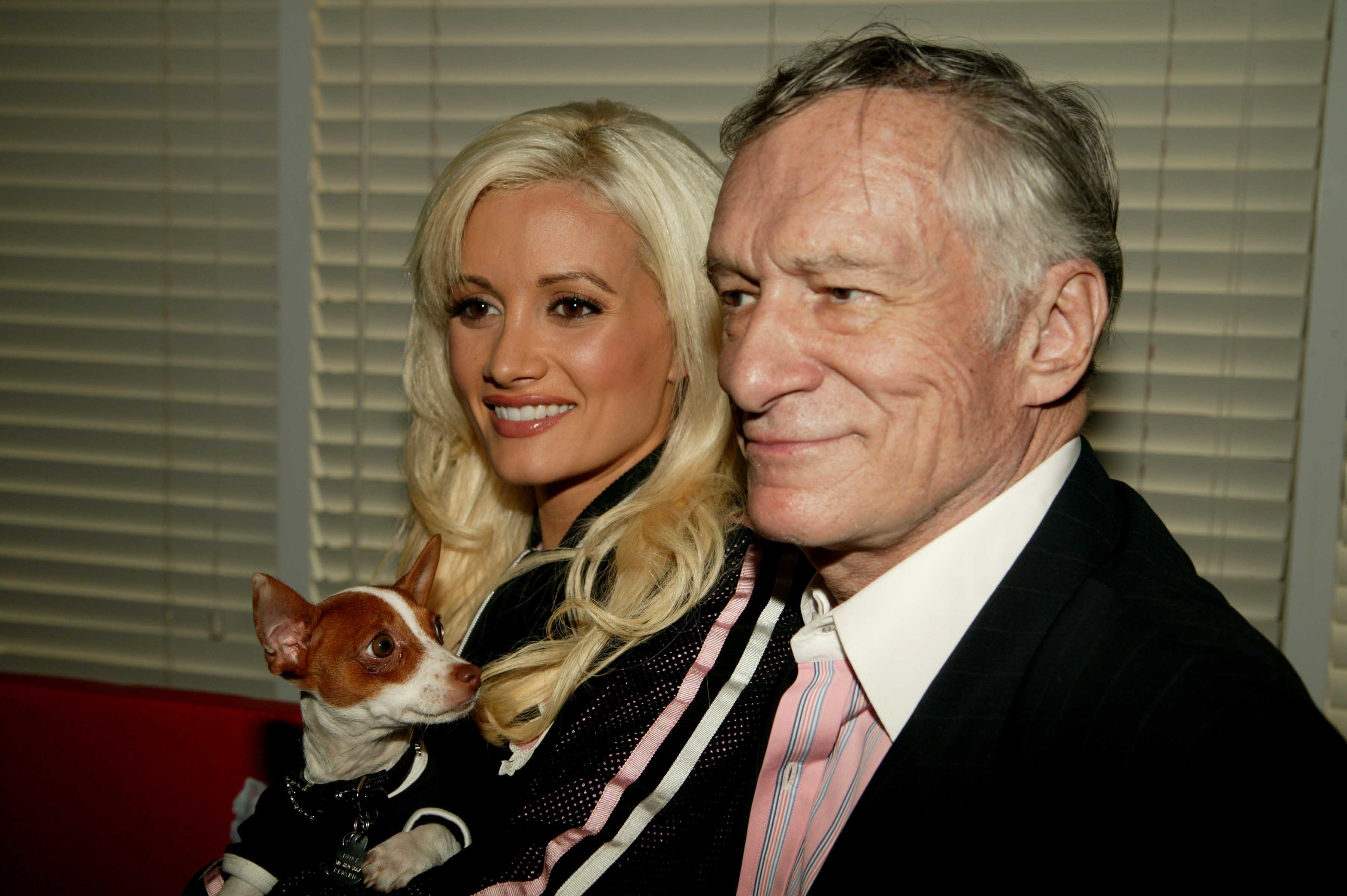 Then in the 2021 docuseries Secrets of Playboy, Bridget admitted that Hugh would be "pretty abrasive" in the way that he spoke to Holly.
Recalling one instance in particular, Bridget said: "[Holly] came down with red lipstick one time and he flipped out and said he hated red lipstick on girls [and to] take it off right away, even though other people could wear red lipstick and it didn't seem to bother him."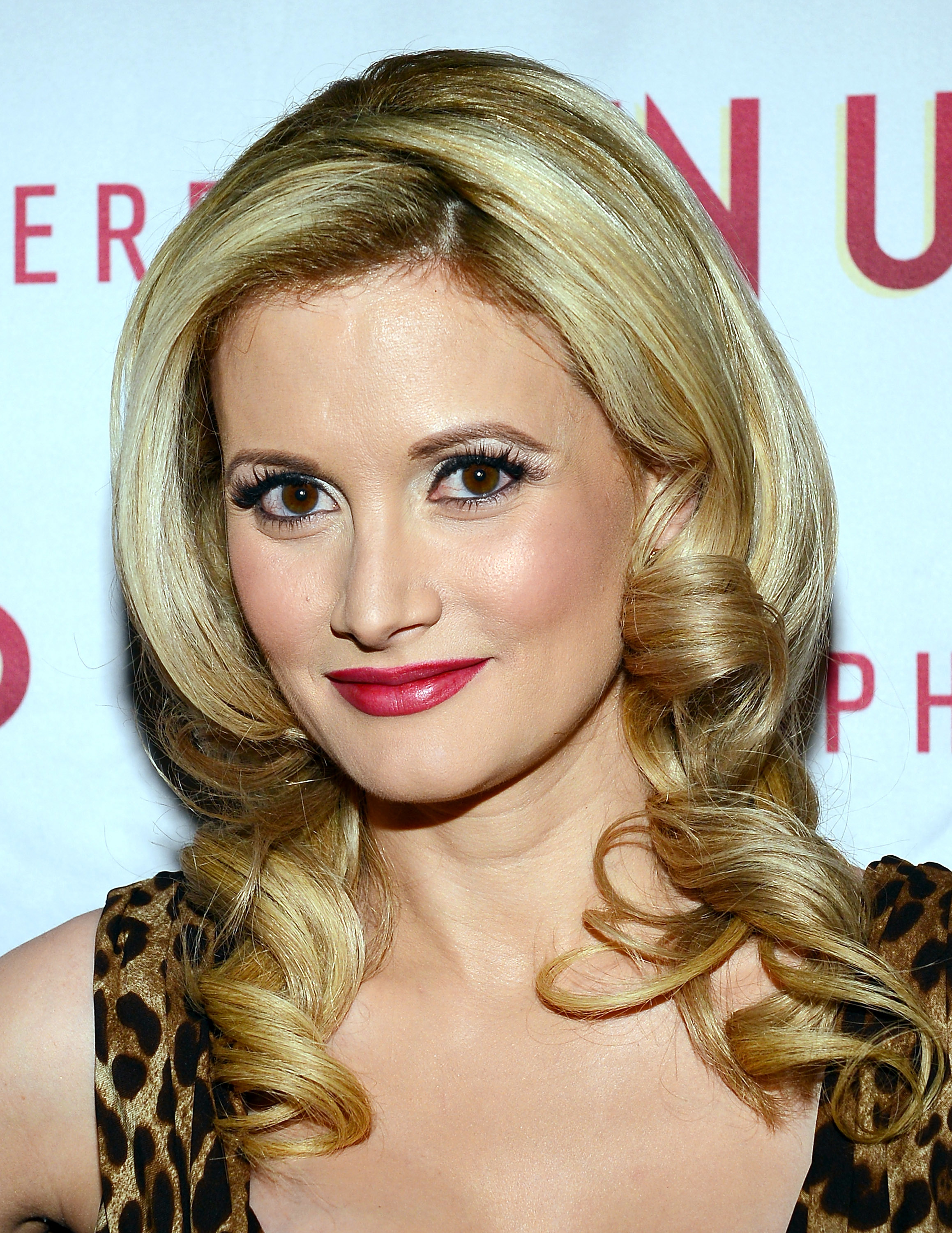 And Holly shed fresh light on Hugh's hatred of red lipstick in a recent appearance on Coco Mocoe's podcast, Ahead of the Curve.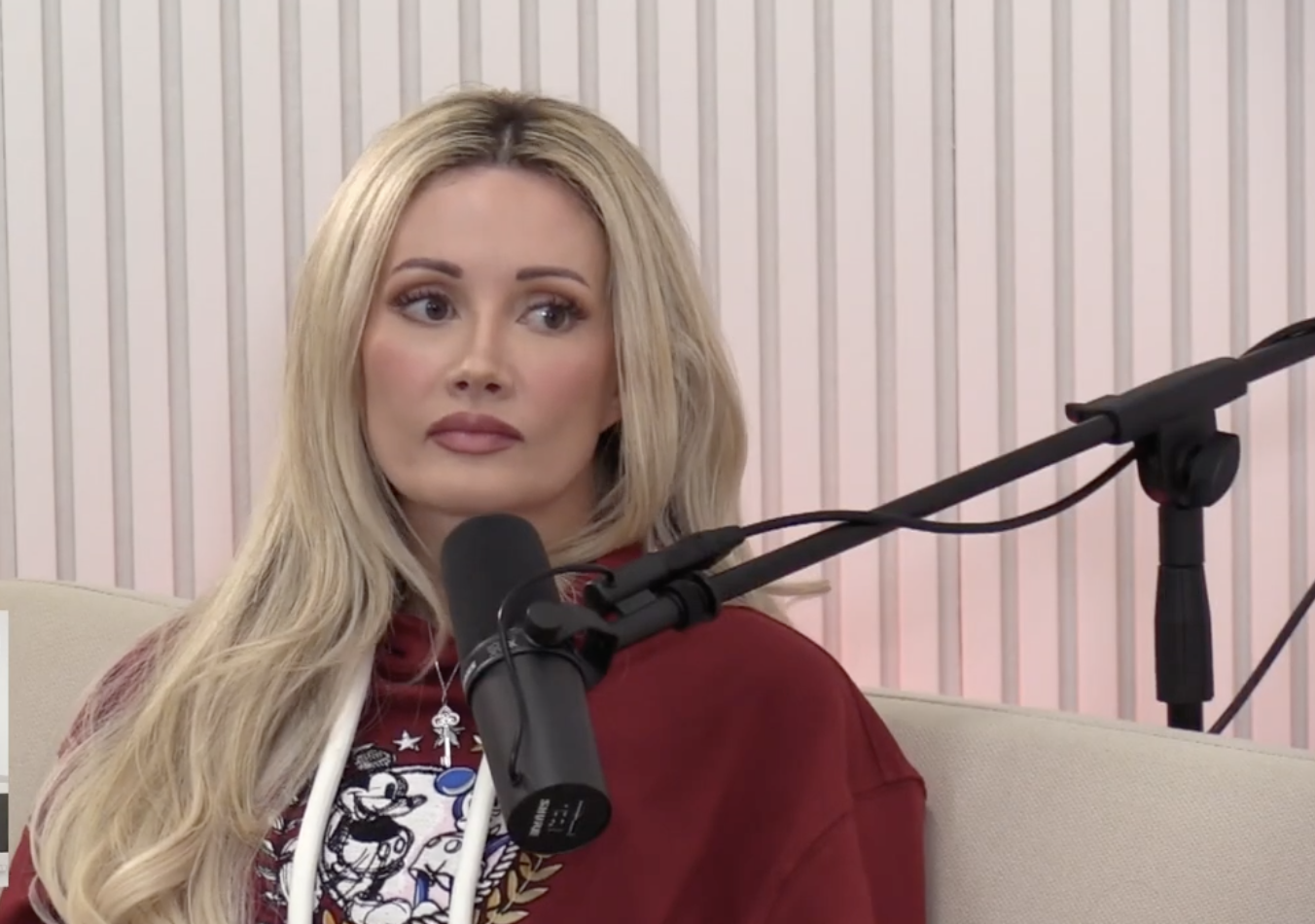 Speaking to the former playmate, host Coco said: "Hugh Hefner hated red lipstick. Do you know where that stemmed from or do you think it was a control tactic?"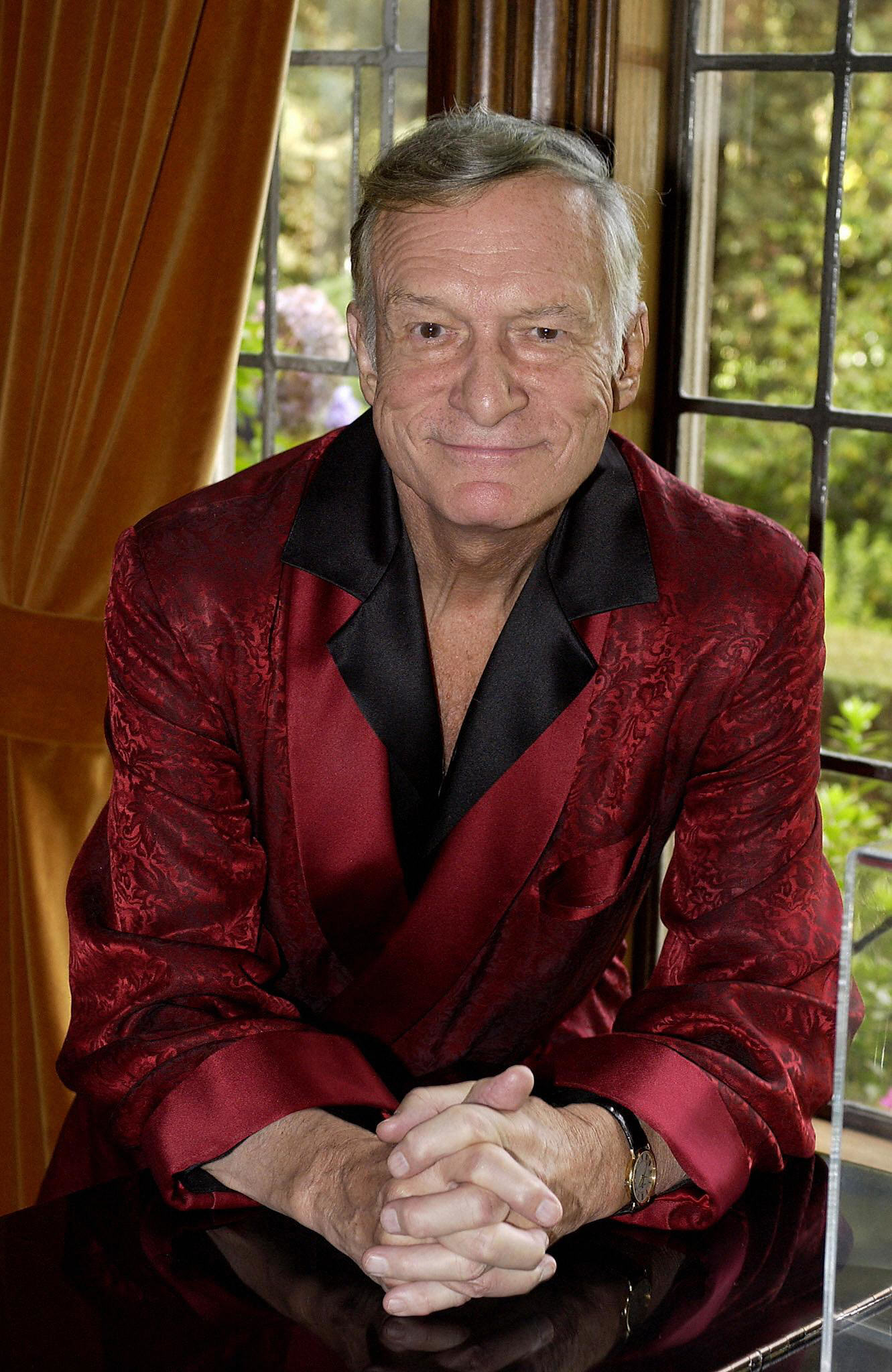 Holly began her response by saying that girls that were new to the mansion would be allowed to wear red lipstick without any repercussions, seemingly supporting what Bridget had said two years earlier.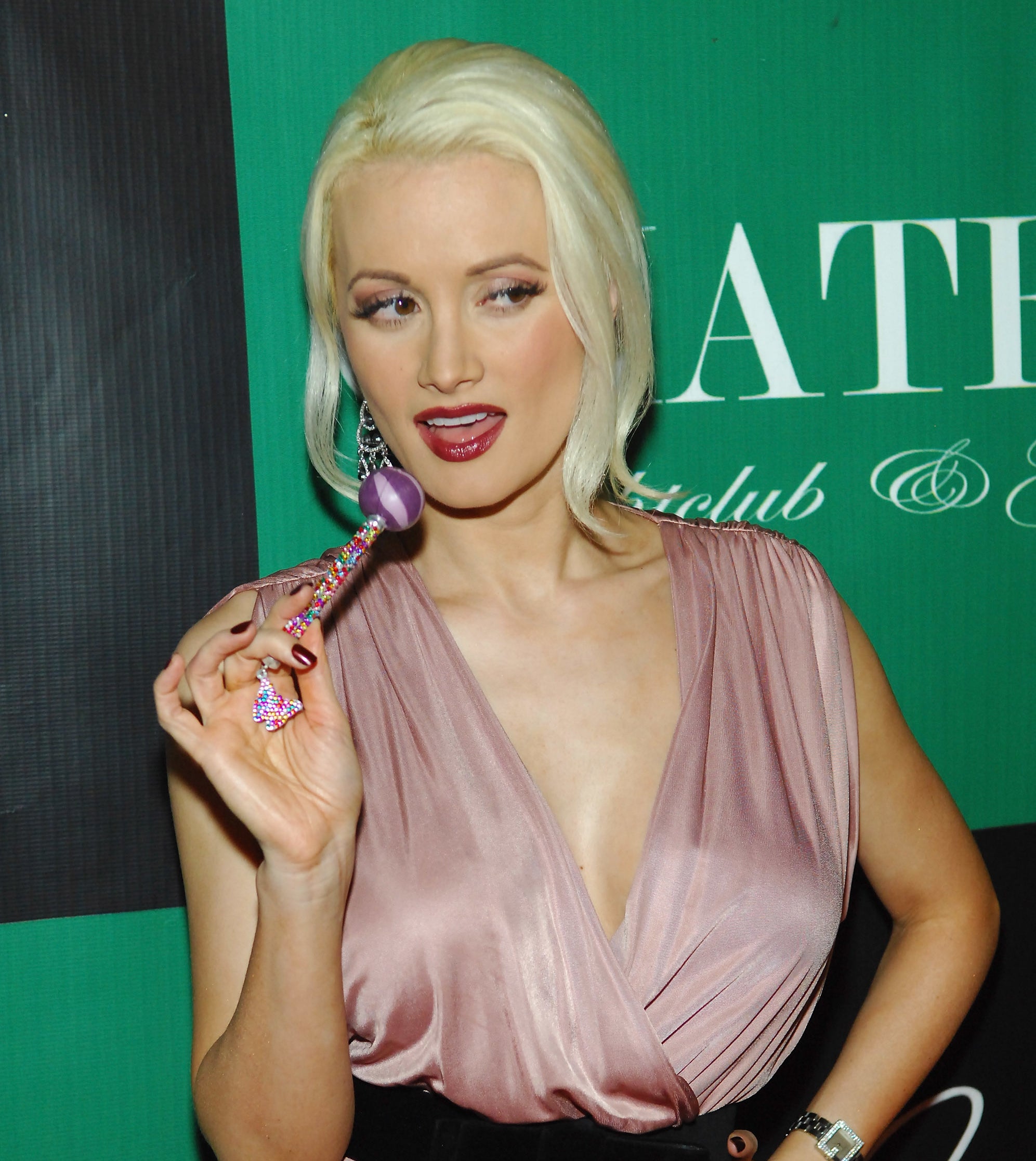 "I think it was a control tactic, but also when I was brand new I wore red lipstick out a couple of times and he didn't say anything about it," she shared. "Because when you were the new girl in the group you were always treated well."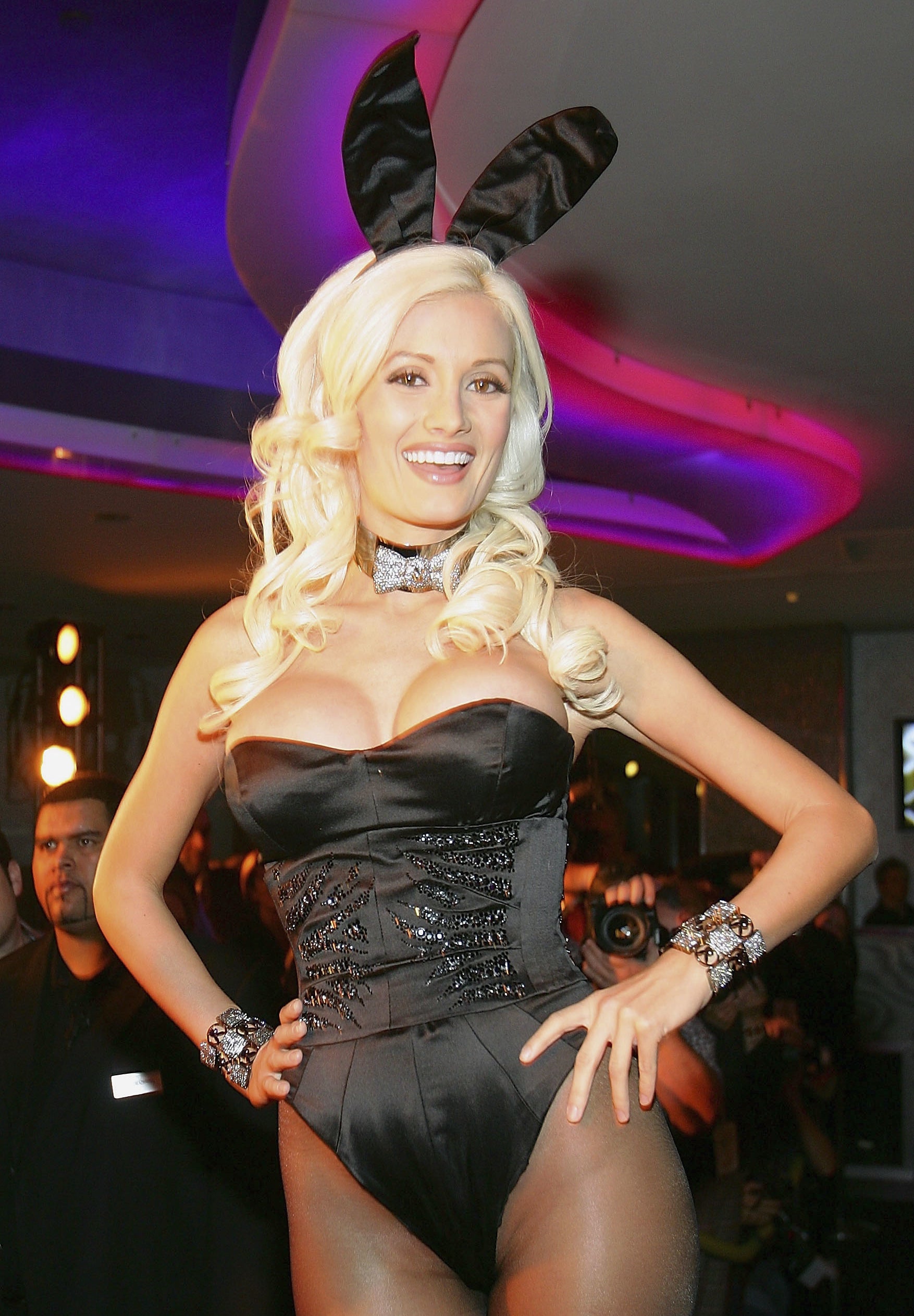 Remembering a quote that she'd heard elsewhere, Holly continued: "Somebody said, like, the higher up you are in a cult the worse you're treated because they want the new people to bond and feel into it."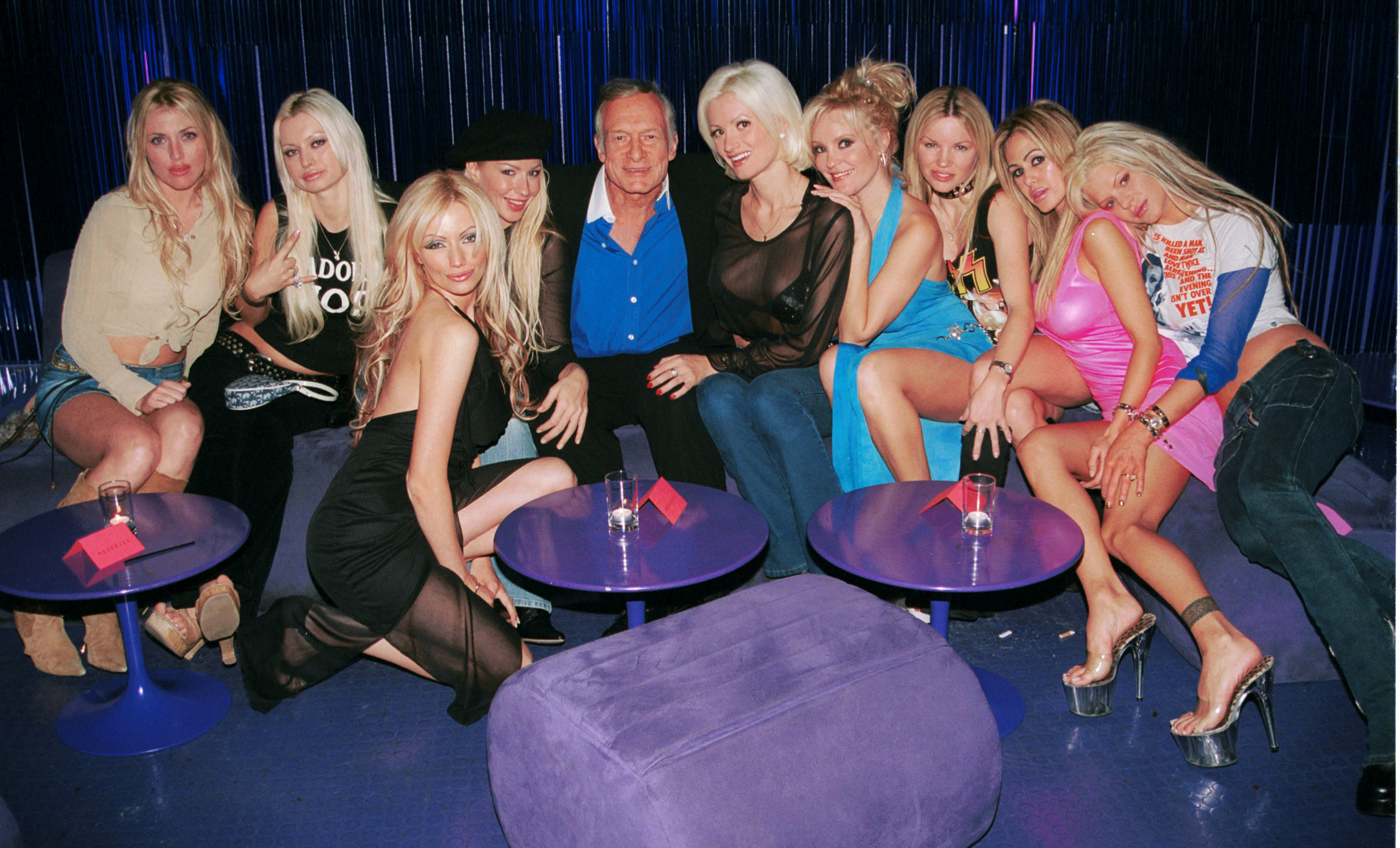 "So I would wear red lipstick when I was new and it wasn't a big deal until like six months into it, when I was living in his bedroom and I was the main girlfriend and he felt like he had the leeway to yell at me over it," she said.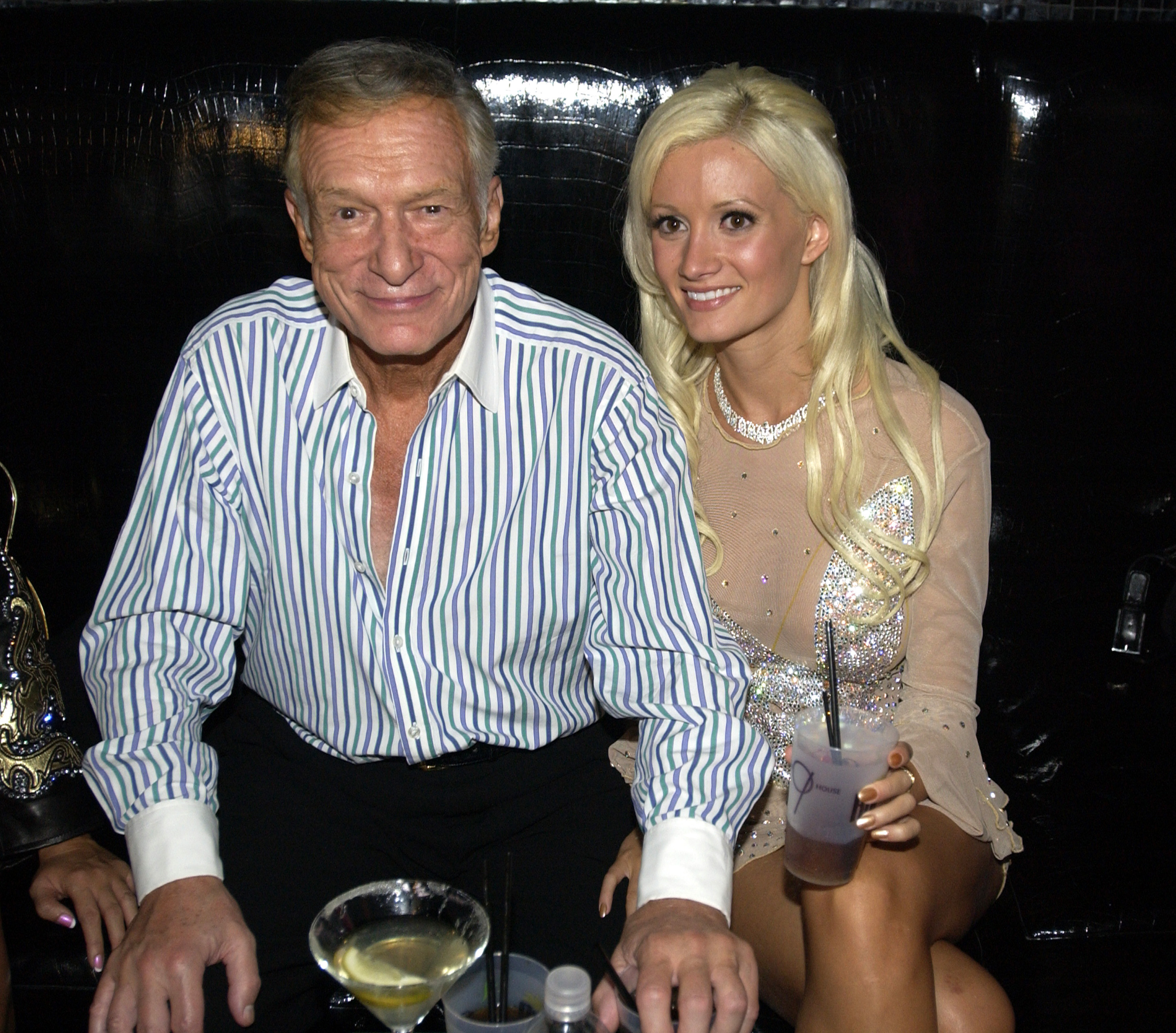 Theorizing as to why Hugh had an issue with the bold makeup look, Holly added: "I think he didn't love it because when he invented the concept of a playmate in the '50s he wanted the women to look very young and fresh faced because he felt like the look in the '50s at the time was very… He described it as 'somebody's older sister.'"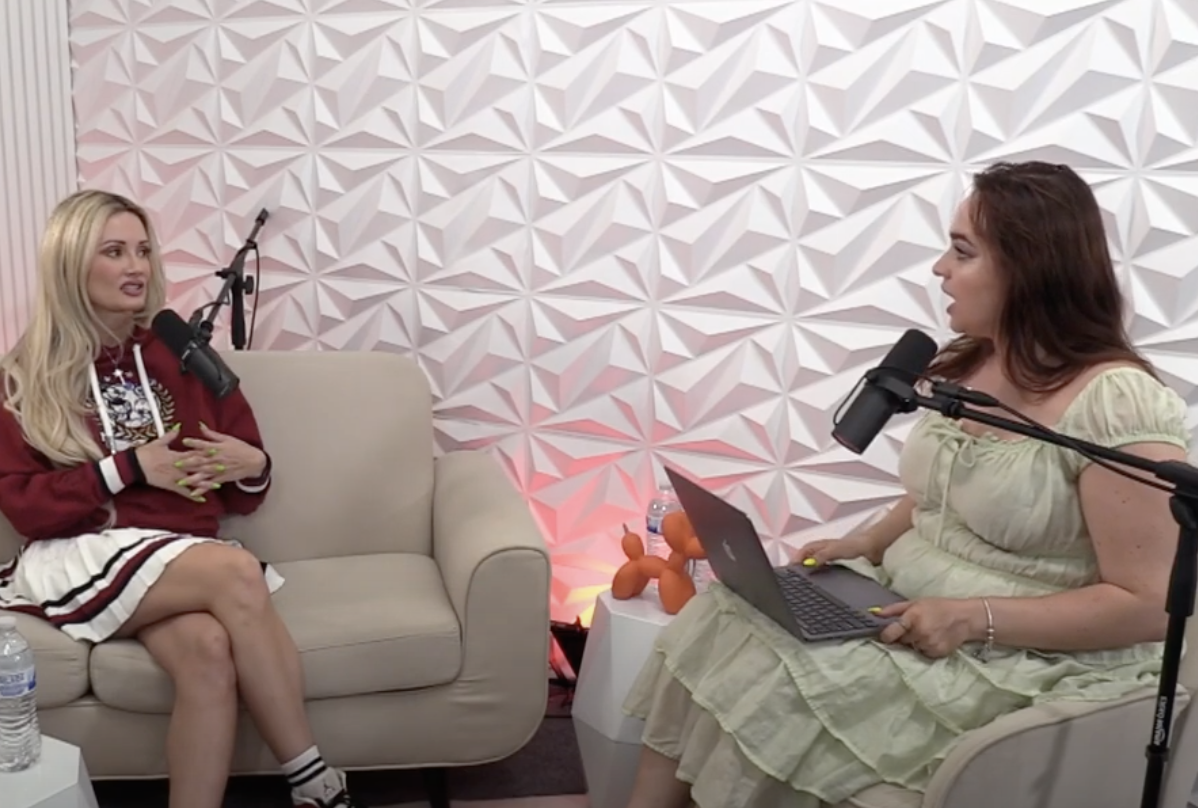 "It was more sophisticated, fashion model, red lipstick," she explained. "It was a lot of fabric and big skirts and everything and he hated that. He wanted skimpy and fresh-faced and very young looking."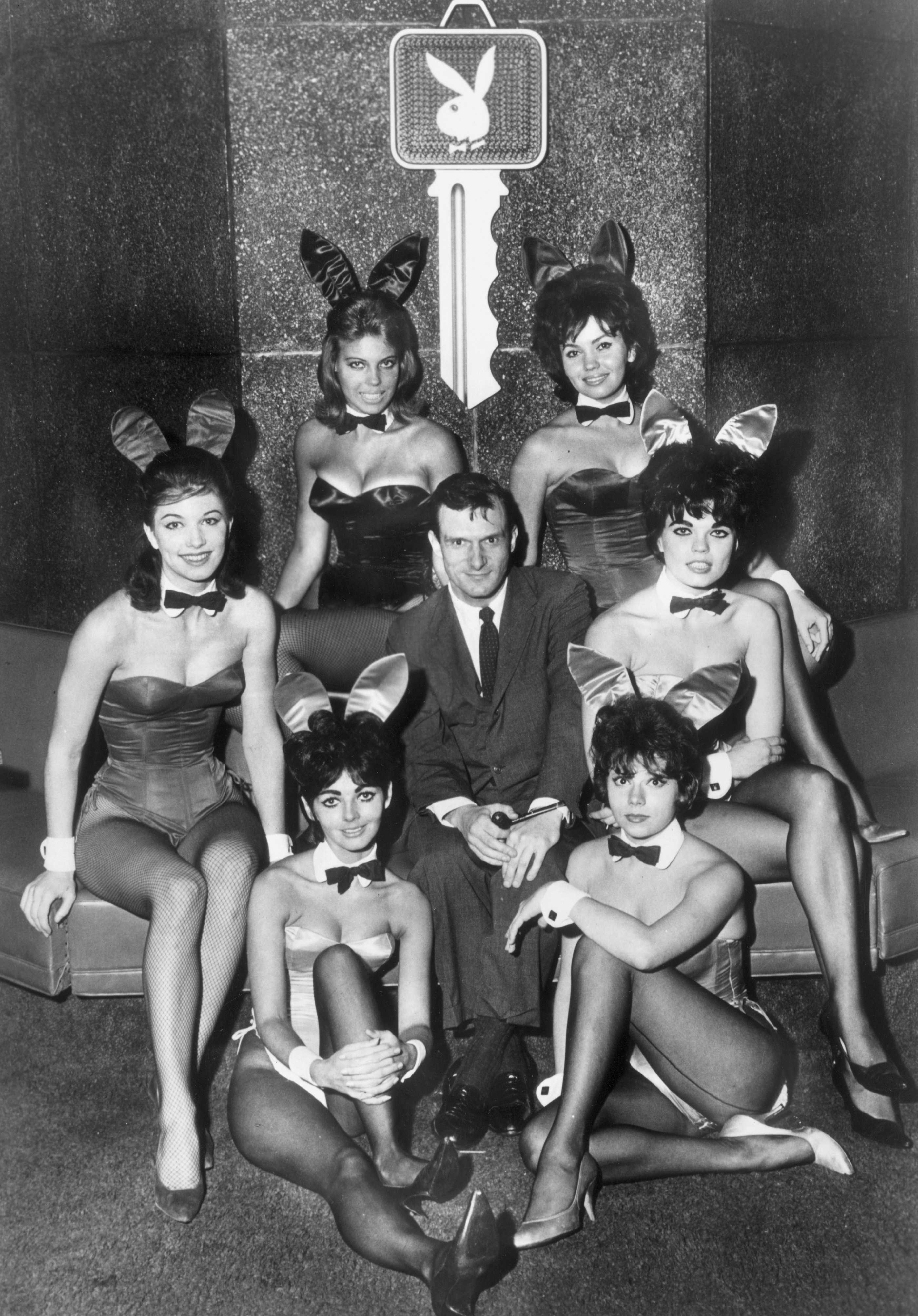 "So I think that's where his hatred of red lipstick came from," Holly concluded. "That was an older mature woman and it wasn't, like, the barely legal thing anymore."
And this certainly isn't the first time that Holly has opened up about Hugh's apparent desire for his Playboy playmates to look young.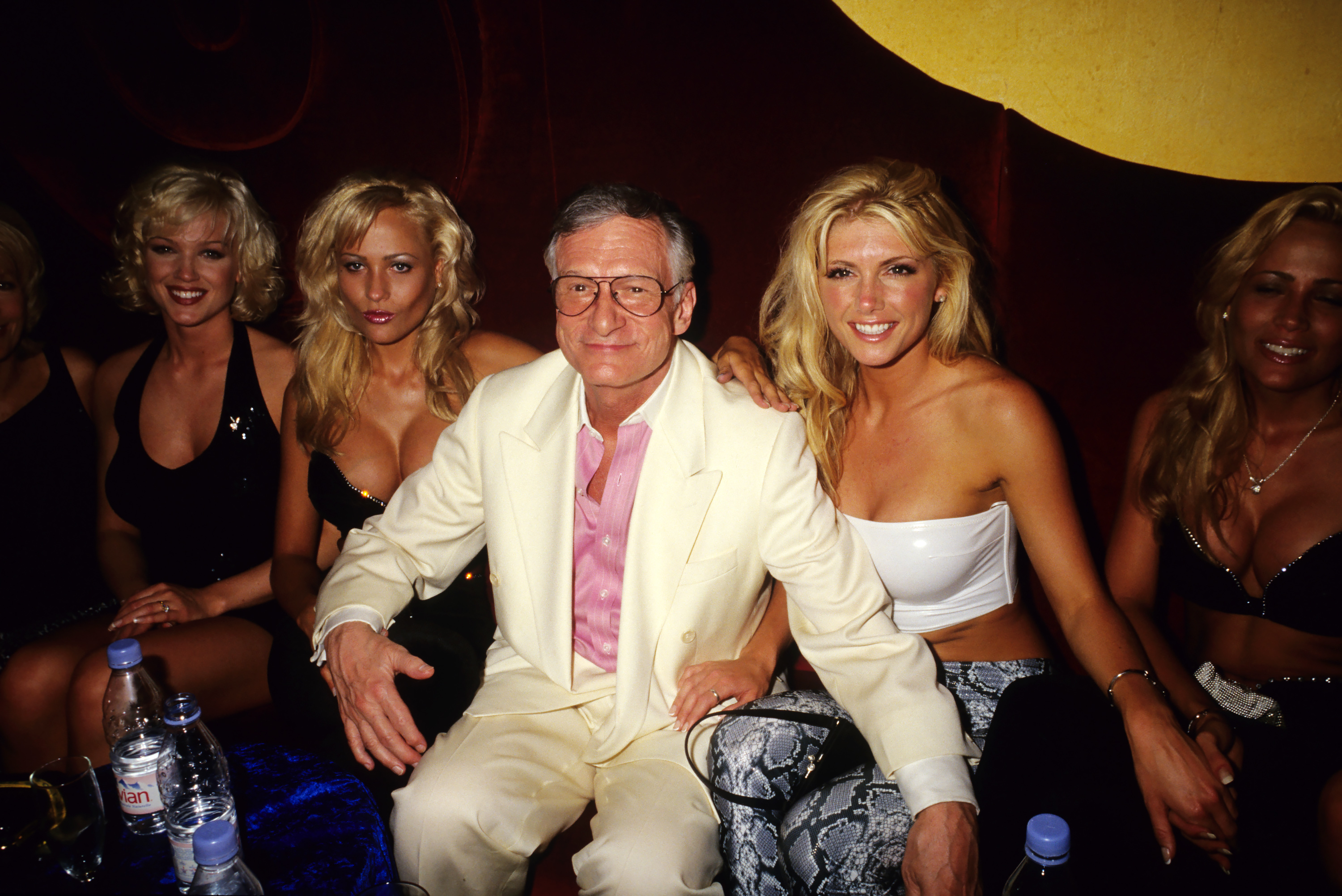 Speaking on Trisha Paytas's podcast Just Trish last month, Holly said that the beauty standards at the mansion revolved around looking as thin and young as possible. She added that Hugh "liked his women very, very thin."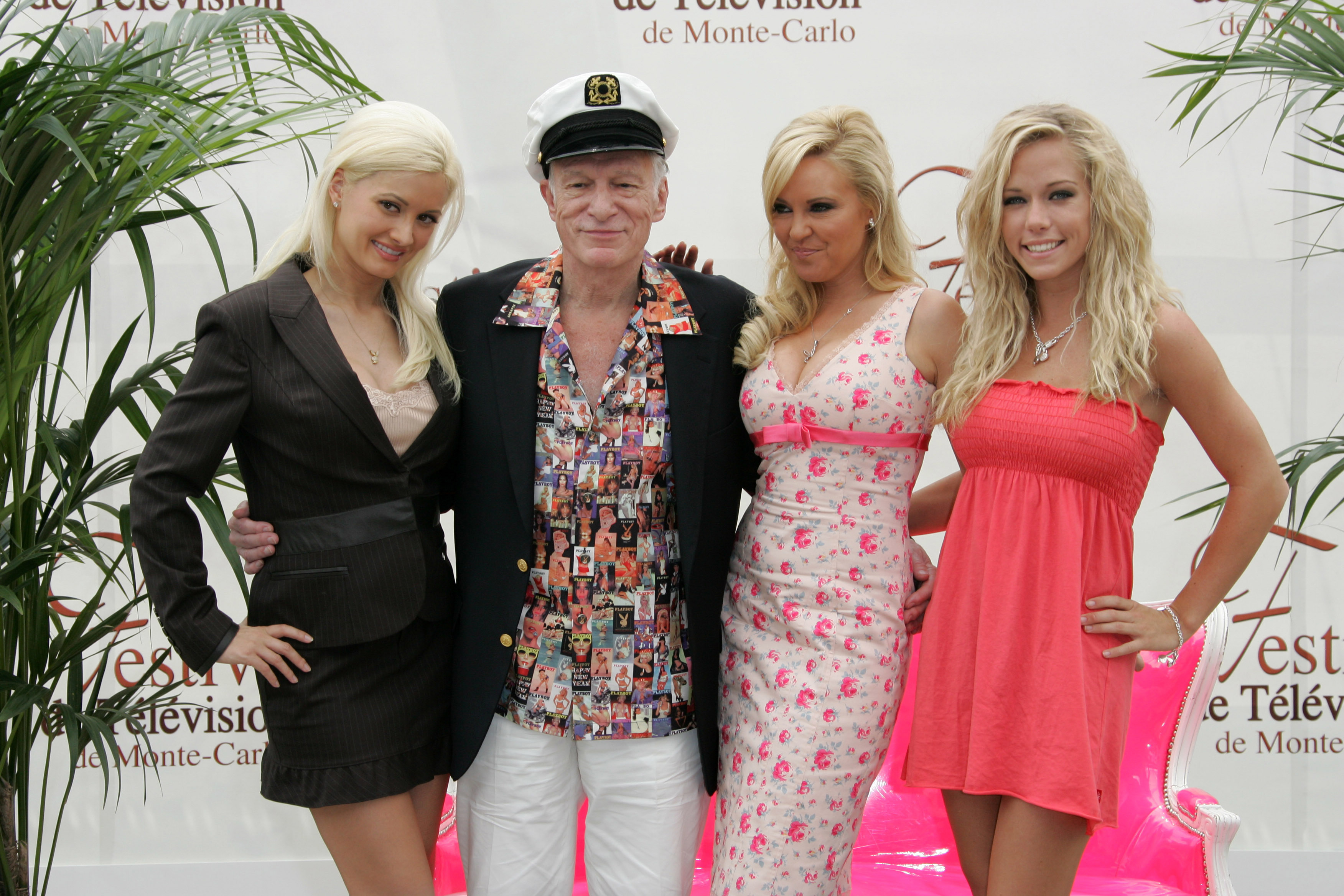 And in 2021, Holly recalled Hugh angrily chastising her for cutting her hair short because he felt that it aged her.
"My hair was really long naturally, and I was just like, 'I'm gonna go chop my hair off so I can at least look a little different," she said. "I came back with short hair and [Hugh] flipped out on me. He was screaming at me and said it made me look old, hard, and cheap."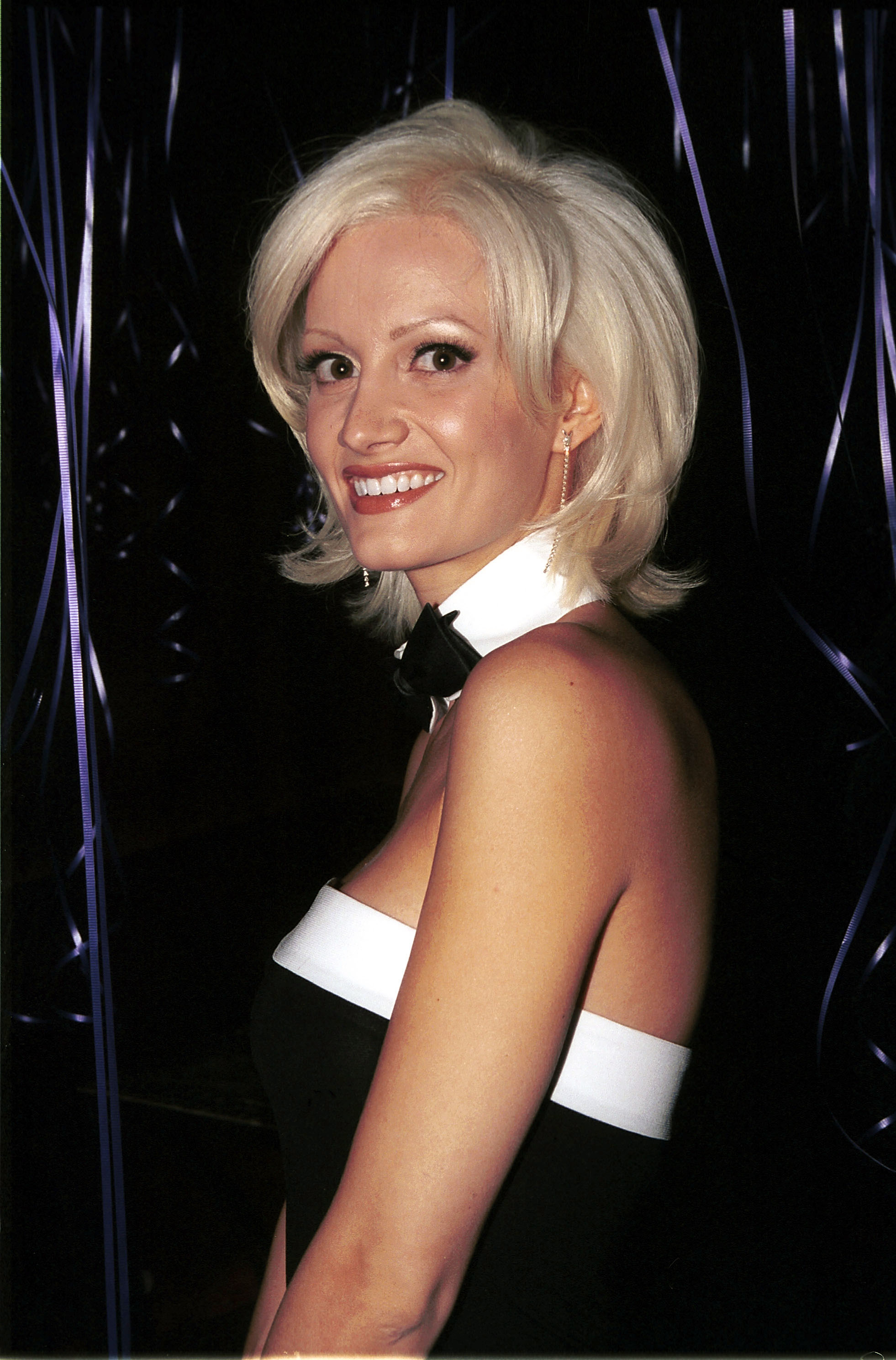 Hugh died in 2017 at 91 years old.