If you don't know her (have you been living under a rock?!), she makes quick vegan cooking videos on TikTok and is basically the sweetest person alive.
Her dishes always look so simple and delicious.
So I decided I was going to try out some of these recipes and see if they pass my taste test! Here's what happened:
Verdict: Well, I put it in my air fryer for 25 minutes, and the sweet potatoes were still too hard to pierce with a fork, while the rest of the veggies were getting a little ~too~ crispy. This would have worked better baked in the oven.
Verdict: I decided to air-fry mine, and it was *chef's kiss* delicious. I used a soy sauce container left over from last night's takeout as the dipping sauce.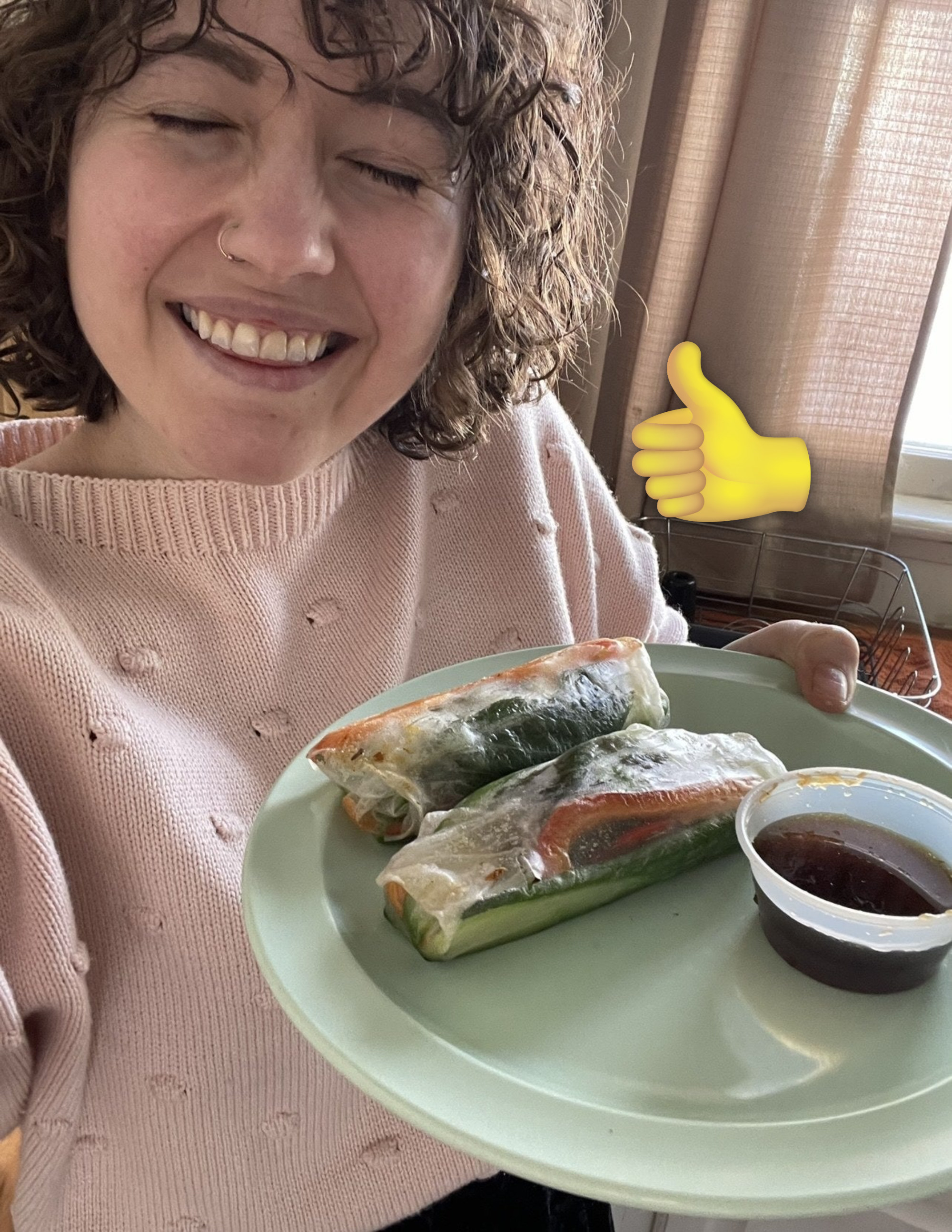 Verdict: OH. MY. GOODNESS. This is DELICIOUS. I was truly impressed with how filling and scrumptious this breakfast was.
Verdict: Not bad! I do think it would be a thousand times better with some type of sauce, but it's still tasty, and the sausage made it a super-filling and flavorful dinner.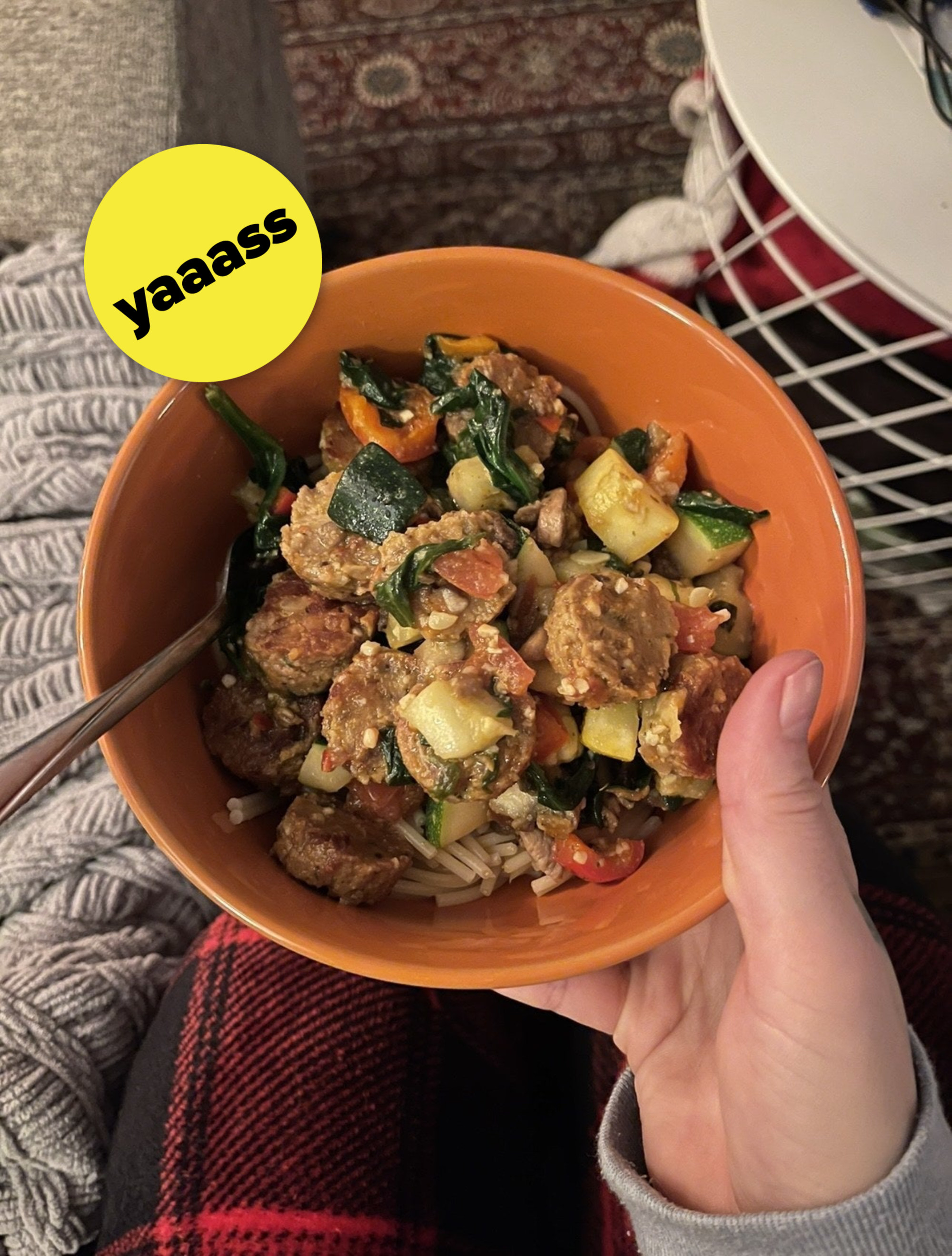 Verdict: Yum! Honestly, anything with cheese is going to be undoubtedly delicious. I couldn't smash the avocado on the melted cheese easily, which was annoying, but overall, a great lunch.
Verdict: Oh my — yes. This is everything. So cheesy, so potatoey (is that a word? It is now). It's absolutely delicious and was super filling for an after-workout breakfast!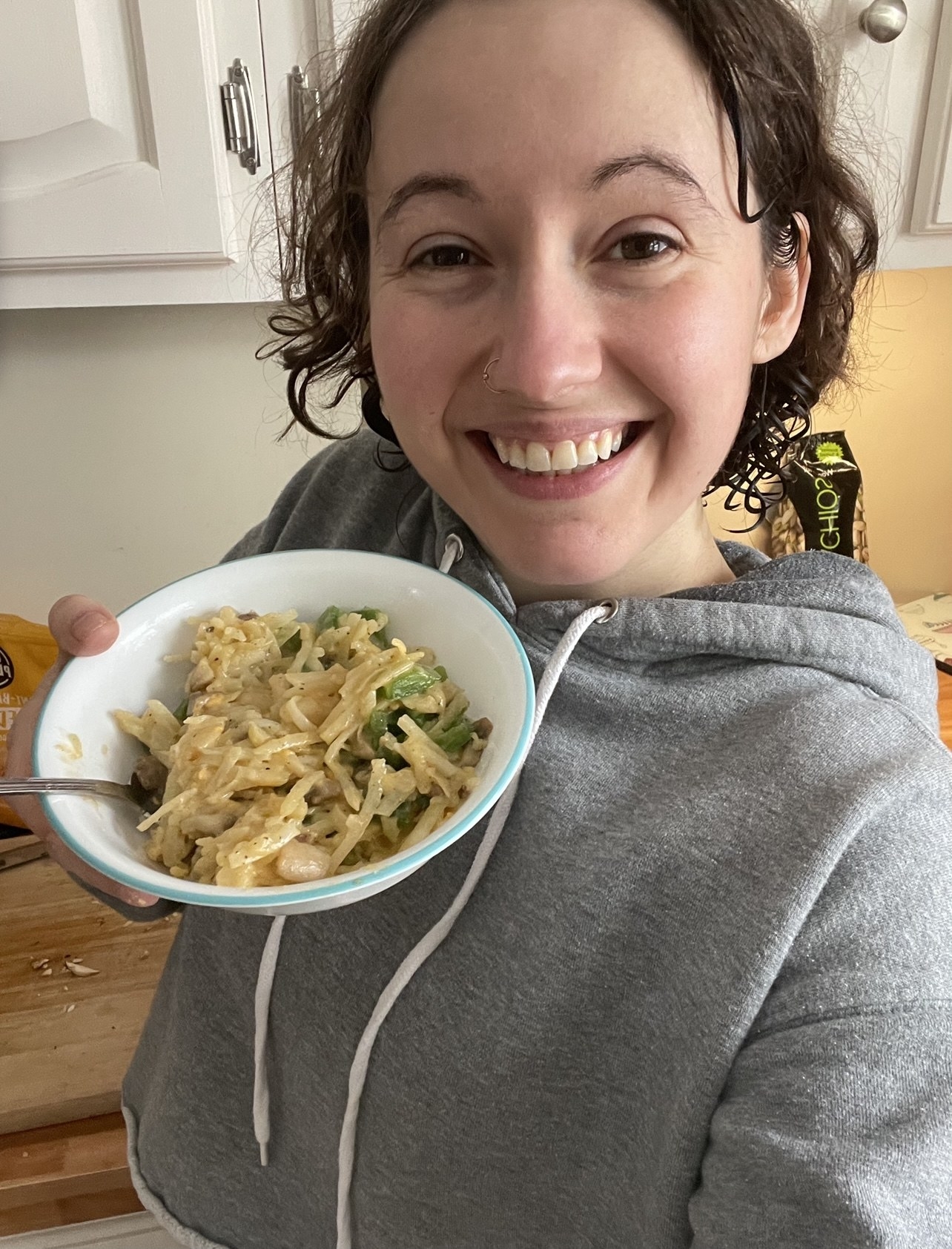 Which one of these recipes would you try?