Starburst Wrapper Flowers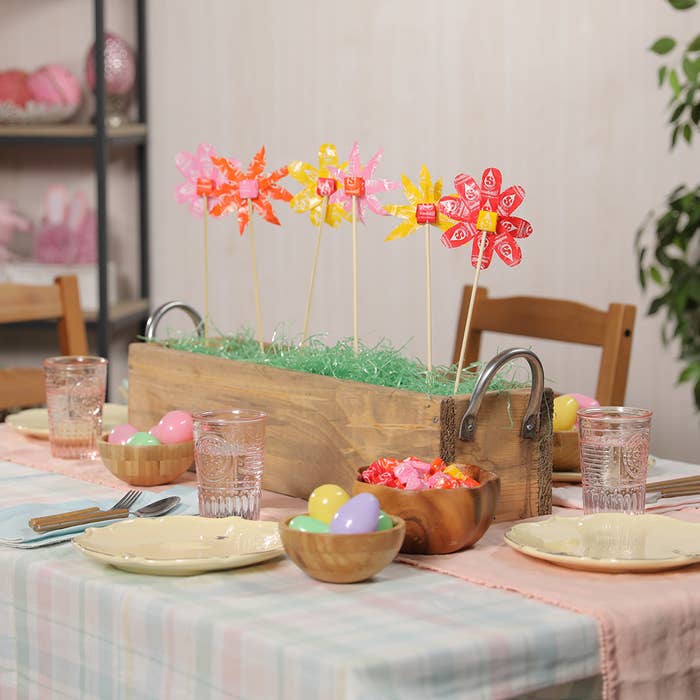 Materials:
Starburst chew and wrappers
Skewers
Floral foam
Easter grass
Planter
Glue
Instructions:
Fill a planter with floral foam and Easter grass.

Attach a Starburst chew to the end of a skewer.

Cut Starburst wrappers into petals and glue onto the chew.

Poke Starburst wrapper flower into the floral foam and create a garden for the dining table.
Plastic Egg Pot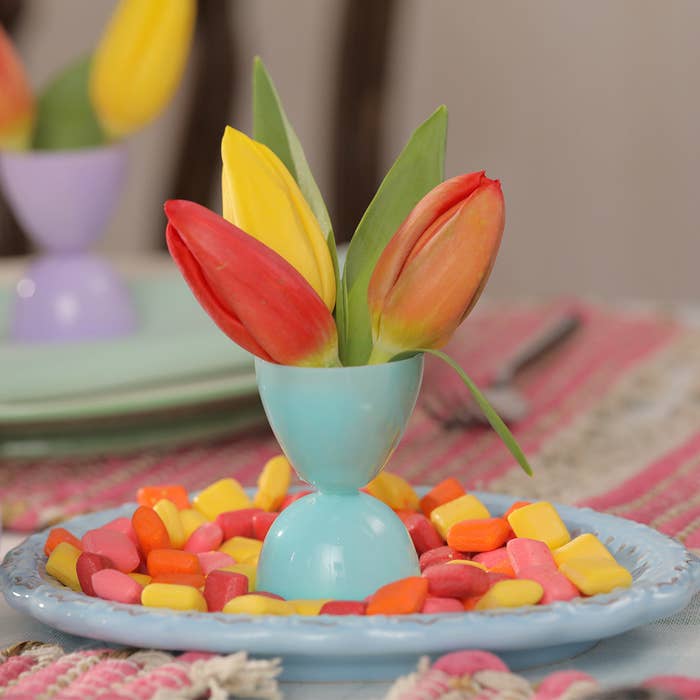 Materials:
Plastic Easter eggs
Hot glue
Flowers

Instructions:
Glue the halves of a plastic Easter egg to each other with the cups facing outward.

Fill the cups with water and add fresh flower cuttings.

Carrot Bouquets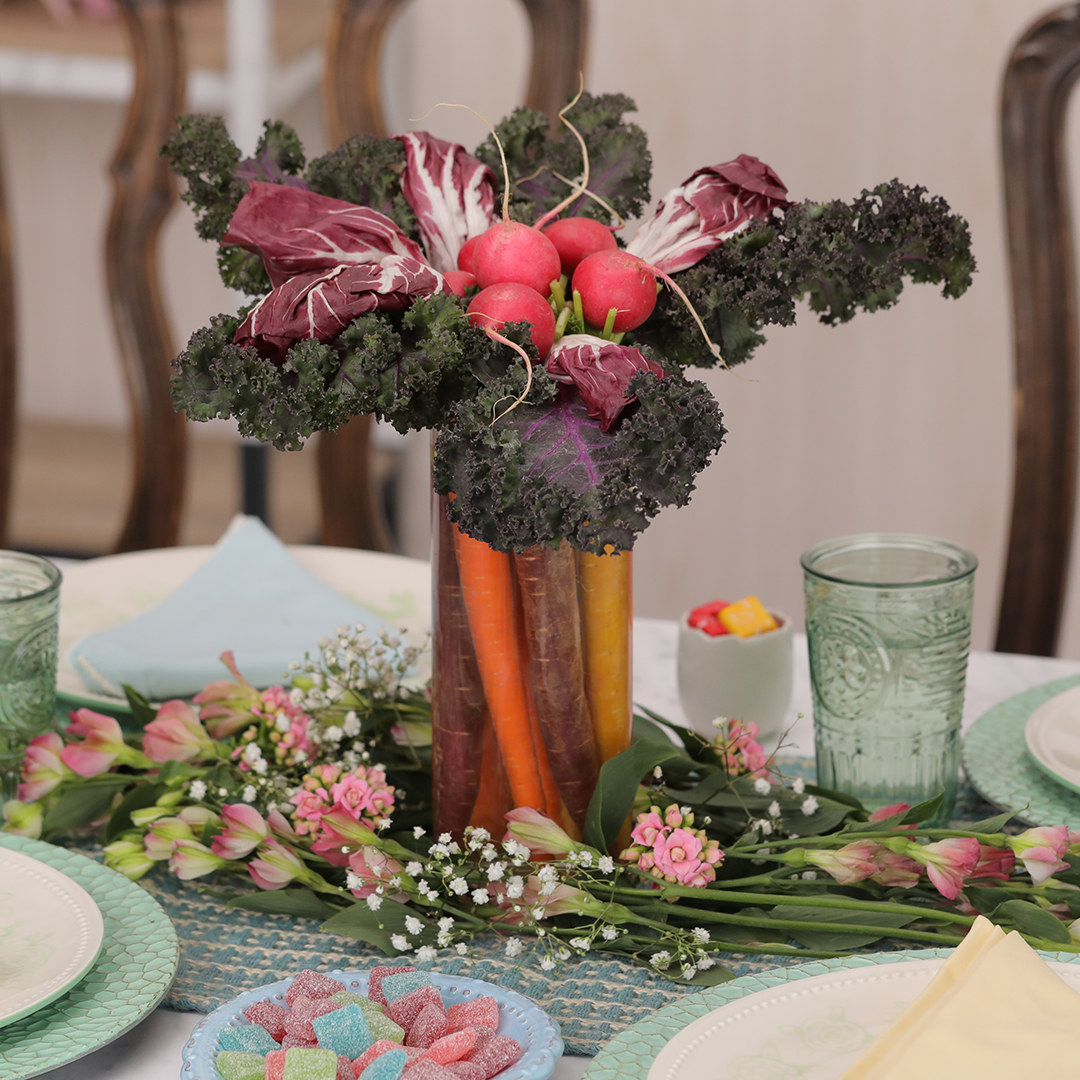 Materials:

Carrots
Red kale
Radishes
Radicchio

Instructions:
Trim the vegetables to fit the vase. Leave an inch of the carrot tops to hold the other vegetables.

Fill the vase with the carrots and water.

Add the other vegetables by tucking their stems into the carrot leaf stems.

Popsicle Stick Baskets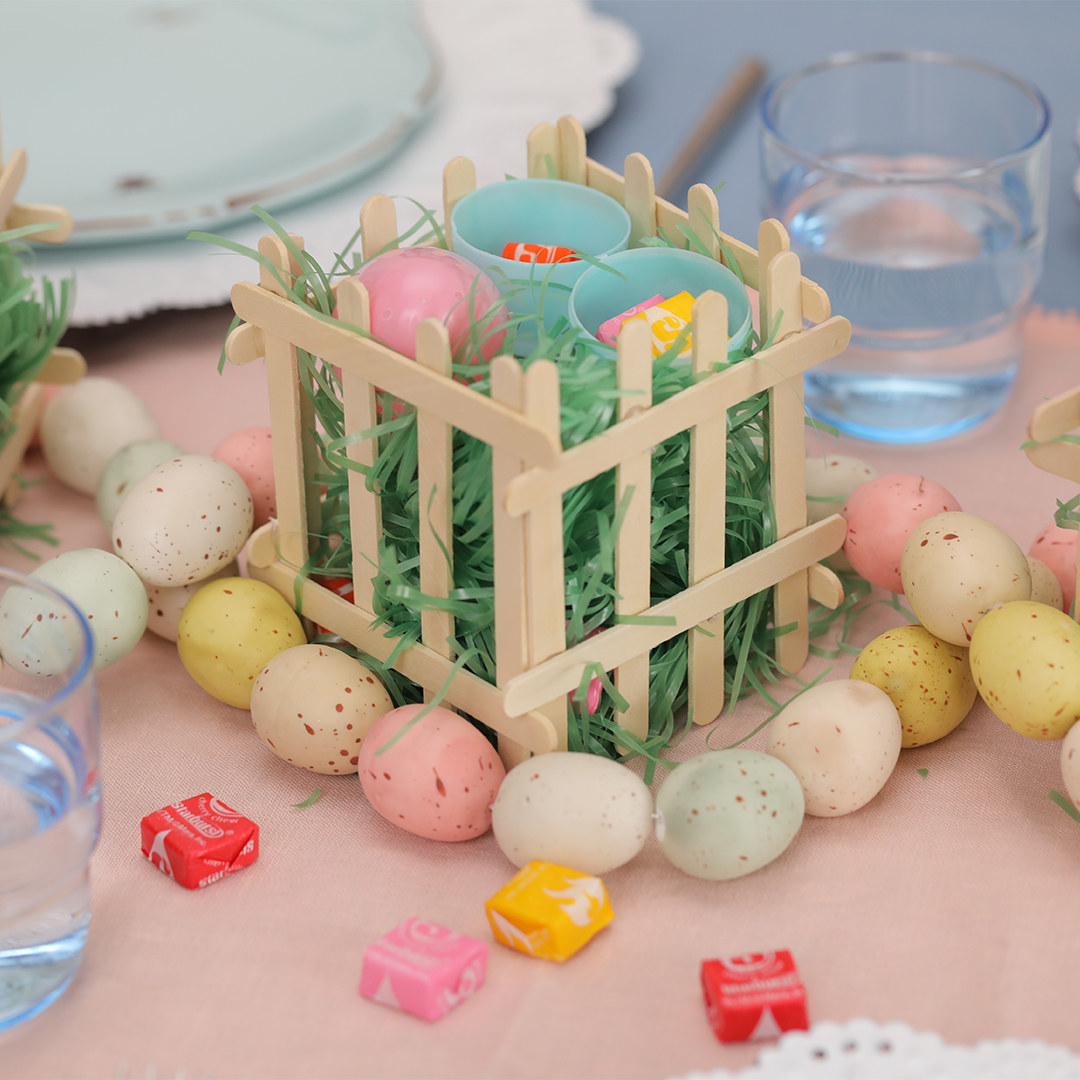 Materials:

24 popsicle sticks
Easter grass
Plastic eggs
Instructions:
Use six popsicle sticks to make each side of the basket.

Glue the tops of four sticks along the length of one stick.

Secure the final stick across the bottom of the four sticks.

Do the same for the next side but bring the two horizontal sticks toward the center in order to link with the first side.

Repeat these two types of sides for the other walls of the basket.

Glue along the corners of the inside of the basket.

Fill with Easter grass and top with plastic eggs.