Christmas Cookie Latte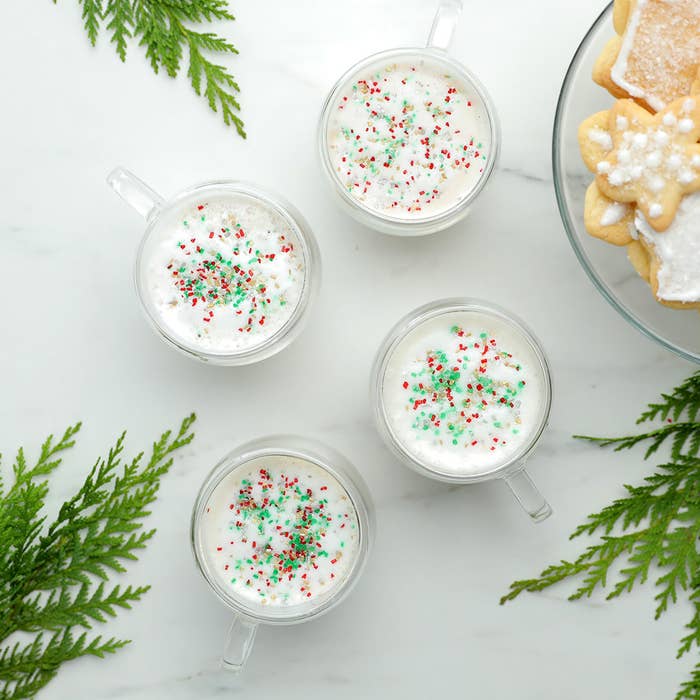 RECIPE
INGREDIENTS
6 cups Starbucks Holiday Blend brewed coffee
½ cup sugar
½ cup water
1½ teaspoons vanilla extract
¼ teaspoon almond extract
2 cups whole milk
4 tablespoons white chocolate chips
PREPARATION
1. Over medium-high heat, combine sugar and water. Heat until sugar is dissolved. Add
vanilla extract and almond extract. Set syrup aside to use later.
2. Heat milk over medium-high heat until simmering, but do not boil.
3. Using a French press, agitate milk until thick foam appears.
4. In 4 pint-size glasses, divide coffee with 1½ cups per glass.
5. Add 1 tablespoon of white chocolate per glass and 2 tablespoons of the vanilla almond
syrup. Stir until blended.
6. Top each with hot milk and foam.
7. Serve immediately.