Ever find yourself dreaming of a refreshing little pick-me-up during the day?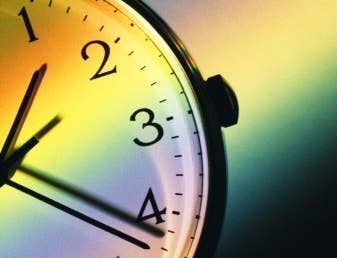 That's where Starbucks BAYA™ Energy drinks come in.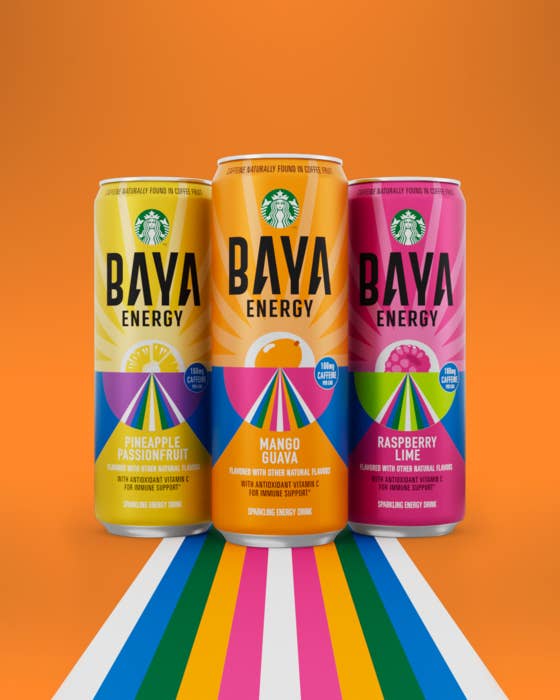 With three irresistible, Vitamin C–packed flavors like Mango Guava, Pineapple Passionfruit, and Raspberry Lime, your taste buds will be transported to a vibrant, tropical getaway with every feel-good sip.
If the delish, effervescent flavors weren't enough, Starbucks BAYA™ Energy drink has 160 mg of caffeine naturally found in coffee fruit... Talk about a bubbly boost!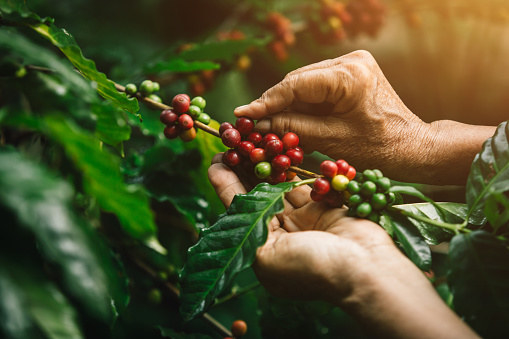 Whether you're powering up to work on that side hustle with Mango Guava...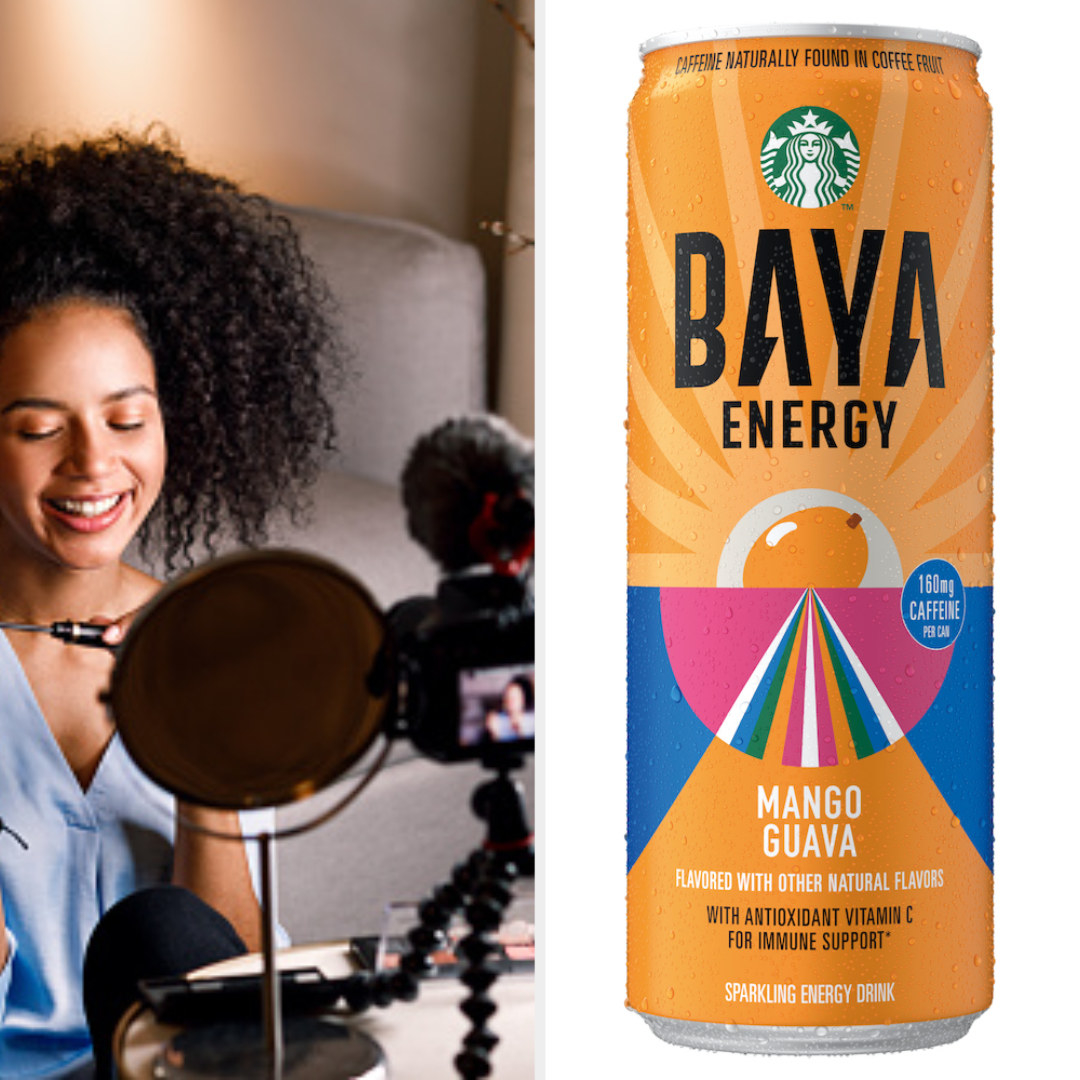 ...passing out Pineapple Passionfruit to your pals on a hike...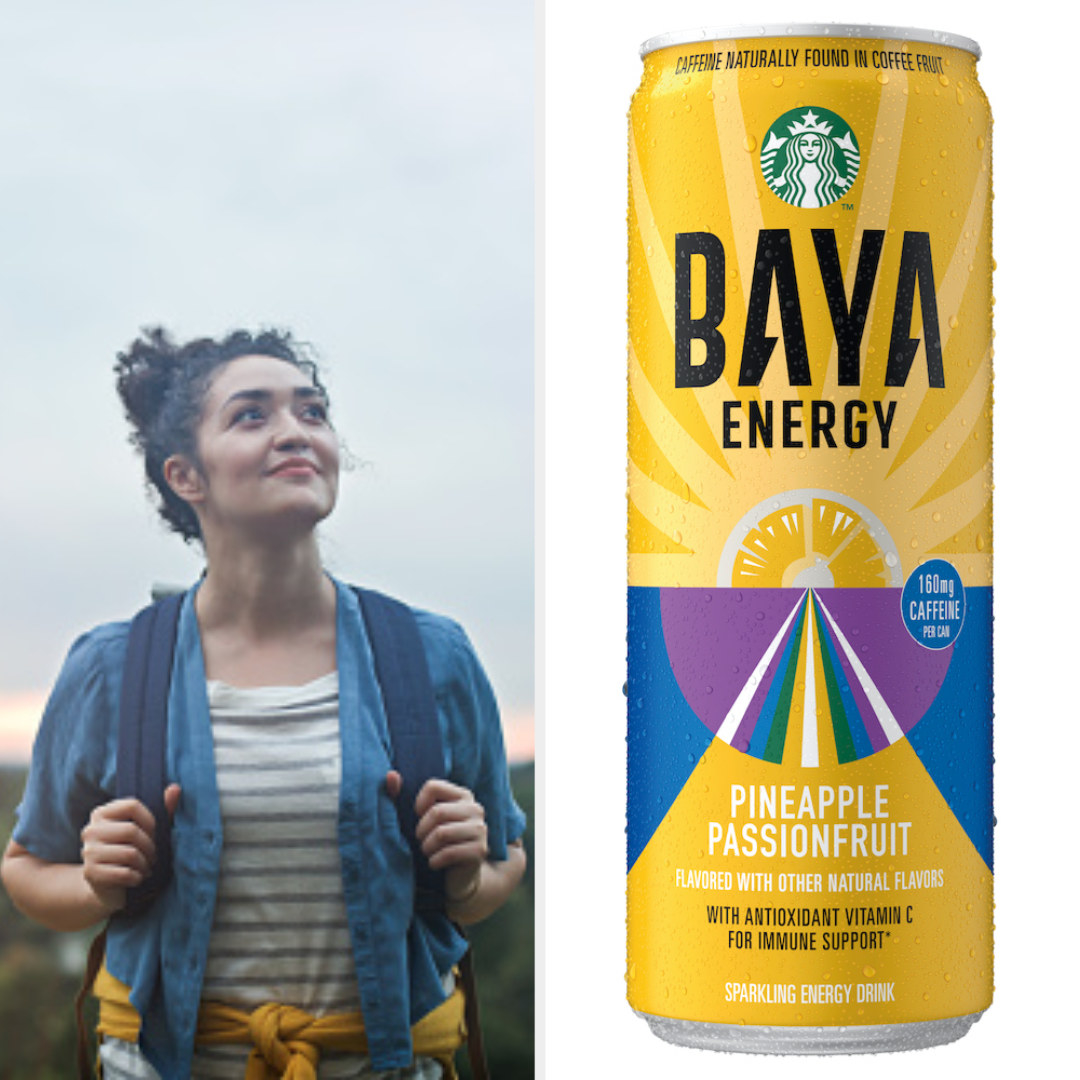 ...or sipping on Raspberry Lime during your latest gaming sesh...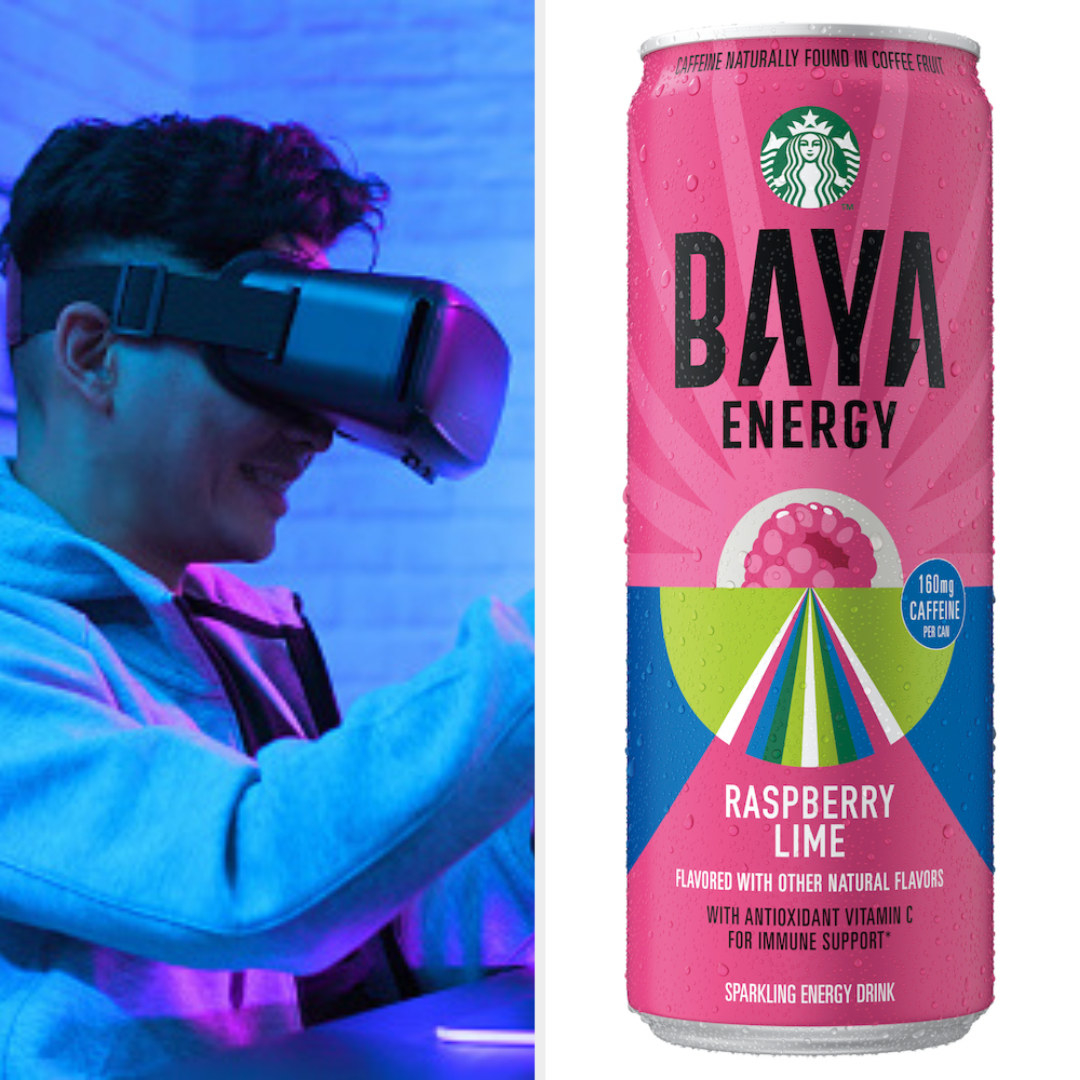 ...everyone needs to tap into the fruity, feel-good vibes of a Starbucks BAYA™ Energy Drink.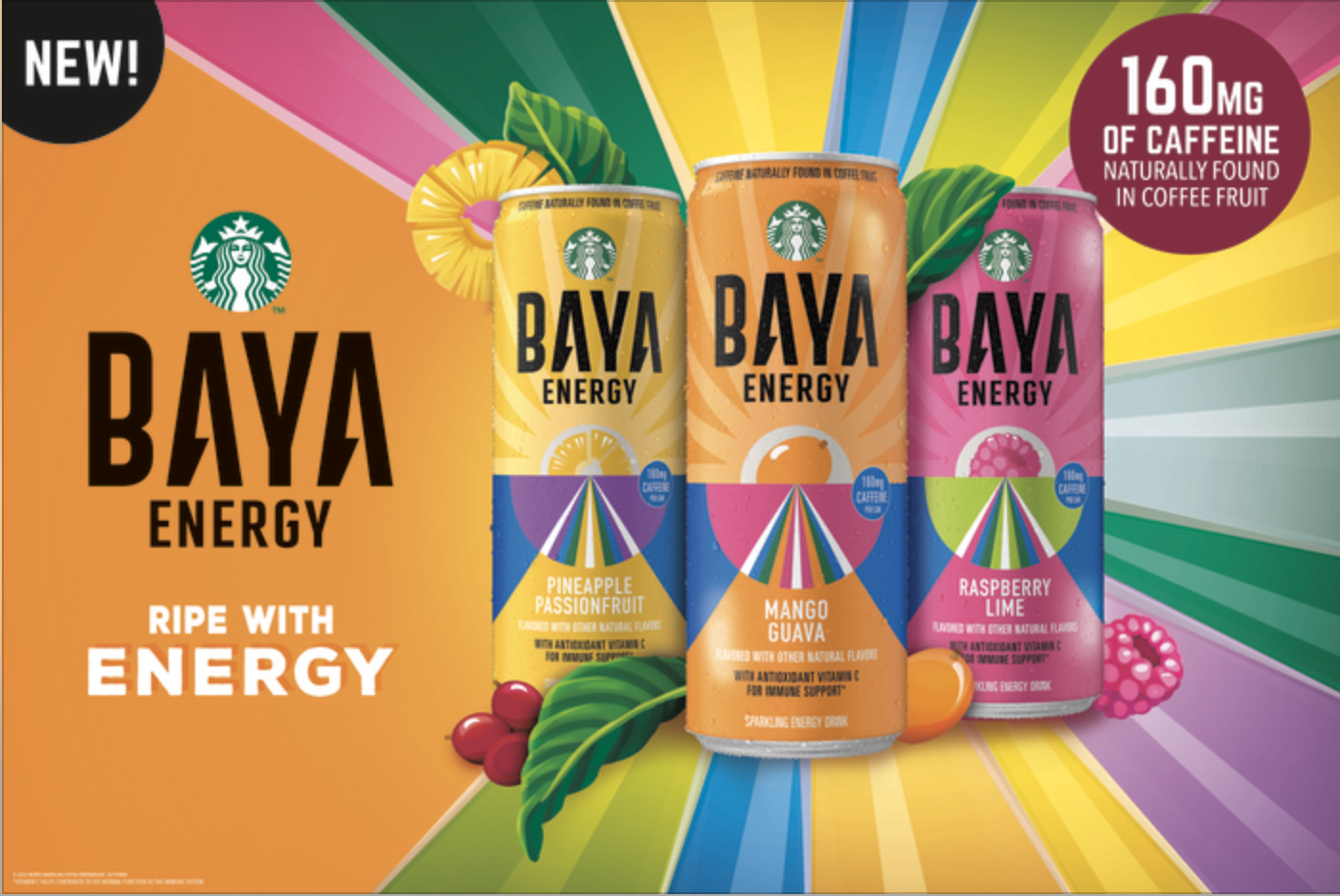 Want to experience all the feel-good vibes of Starbucks BAYA™ Energy drink yourself? Try all three fruity flavors now!
Get started and find Starbucks BAYA™ Energy drink near you.
*Vitamin C helps contribute to the normal function of the immune system.