Going to Art Crawl On James St. N

Volunteering at your favourite youth centre

Ordering a pizza and watching movies with friends!

Catching up on my TV shows on Netflix or watching TheEllenShow.

Staxx (Chicken & Waffles On King St.)

Canon Coffee (Coffee Shop on Ottawa & Canon)

Good ol' Saigon (Westdale)

The Burnt Tongue (Locke St. S or James St./Cannon St. E)

Walking around International Village on King St.!

Exploring the trails and waterfalls of Hamilton!

Anywhere, as long as there's good food & good friends!

Taking a stroll down James St. N

Courageous and bold purple

Sensible & down-to-earth green

Take the HSR Everywhere #commuterlife

Find all the best food & music festivals in and around Hamilton

With my voice … or a hammer
Which Pop The Bubble Blogger Are You Most Like?
Noël is going into their second year of Social Work. Passionate about social justice issues and their hometown (Hamilton!), they mostly write about social justice issues and events happening in the city on Pop the Bubble. Sometimes Noël has a little too much fun looking up GIFS to use for PTB posts, such as "Krusty Krab Pizza with Soul" and going on tangents about hip hop in the student success centre with other student staff. (Krusty Krab Pizza with soul: https://68.media.tumblr.com/fcae2da985ee48e92fafc4a5f5cc1fa6/tumblr_miv43930JJ1rbtpulo1_500.png)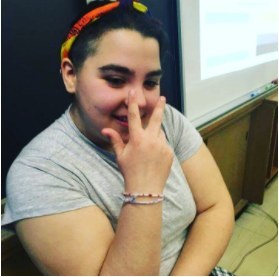 Jen is going into her third year of Kinesiology. She is passionate about food and music. She loves exploring Hamilton because there is a super cool arts scene, so many amazing restaurants, and also a ton of free festivals in the summer (gotta save up money to fund your food addiction, right?). She loves discovering new food places and small local/Canadian bands, and spending time with good people! You can spot Jen hanging out in the kitchen of the SSC, probably eating berries or some other fruit.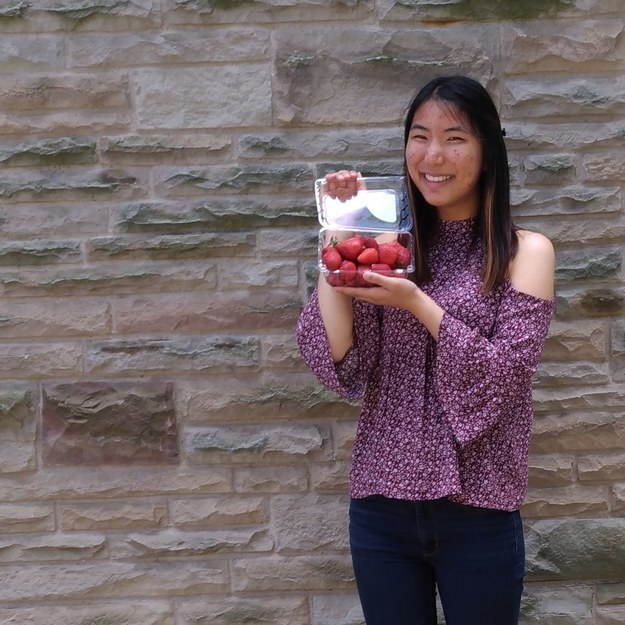 Sabrina is a third year Marauder studying Sociology and Community Engagement. She is a social justice enthusiast who simply wants to make a difference, travel the world, enjoy lots of pizza, and make horrible puns all day. If you can't find her running around her condo wearing a rainbow tutu and a unicorn tiara, she is probably checking out a new cafe in Hamilton or lost exploring off trails of Cootes Paradise! Look out for Sabrina's blogs on Pop the Bubble exploring various social inequalities, movements, and ways to take action to initiate change!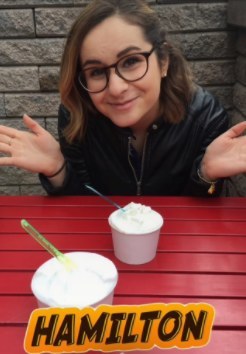 Christelle is going to her fifth year of Life Sciences. She loves travelling and exploring new trails and waterfalls (especially since Hamilton is the city of waterfalls!). Christelle is also a food enthusiast and her top 3 cuisines are chinese, japanese and vietnamese! Additionally, Christelle loves to relax by watching Ellen Degeneres, Jimmy Fallon and Grey's Anatomy. In her free time, Christelle enjoys volunteering, mentoring and learning more about social justice issues surrounding themes like education, gender equality and immigrants' rights. Stay tuned to learn more about Christelle and the different initiatives she partakes to pop the bubble!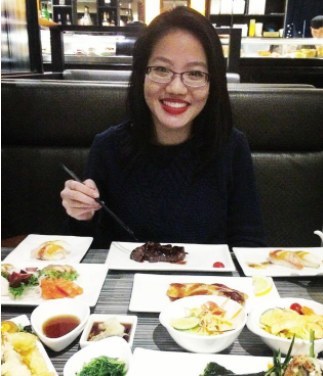 Meet the Poppers!
Take our Pop the Bubble Buzzfeed Quiz to see which blogger you're most like and ways they 'pop the bubble'!
This post was created by a member of BuzzFeed Community, where anyone can post awesome lists and creations.
Learn more
or
post your buzz!