Back in May, Priyanka Chopra met India's Prime Minister Narendra Modi in Germany and people were mad at her for "crossing her legs", "wearing a short dress" and "exposing her knees" because she was "disrespecting the Indian culture".
And because mass unemployment is still a problem that plagues the country, people went after Priyanka for her innocuous Independence Day Instagram.
In an adorable boomerang she posted on Instagram, Priyanka was seen waving a tricoloured scarf to celebrate India's 70th Independence Day.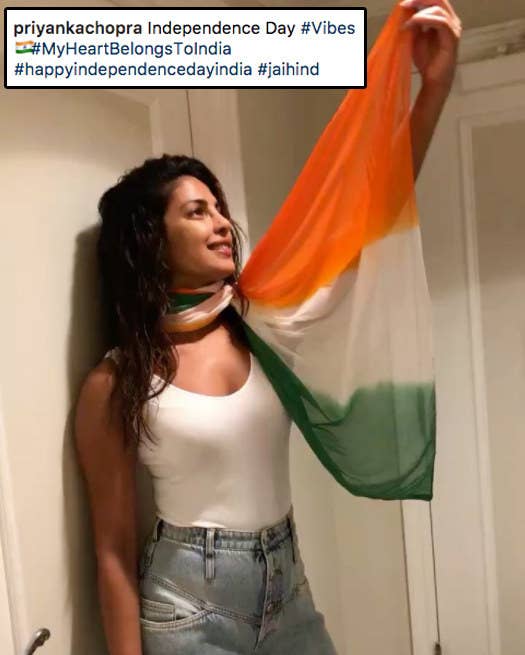 But some national treasures attacked her for "disrespecting the national flag" by using it as a "fashion" statement.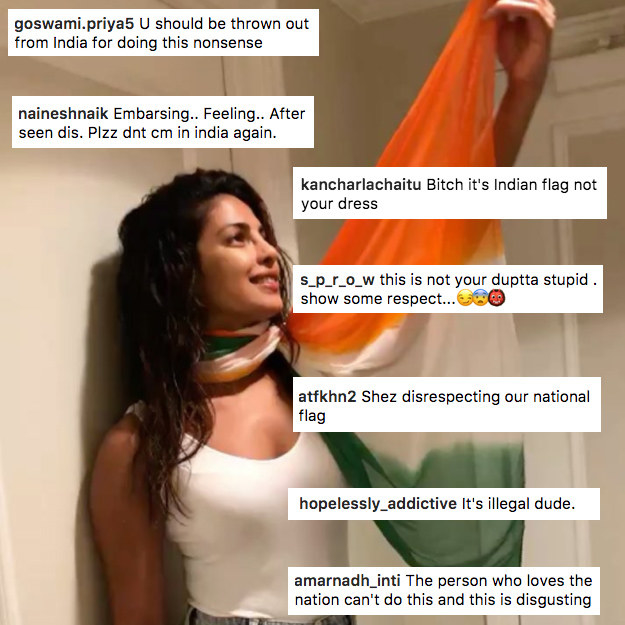 From demanding the removal of this post, suggesting that she commit suicide and taking legal action against Priyanka, the true-blue patriots wanted no stone unturned to right this wrong.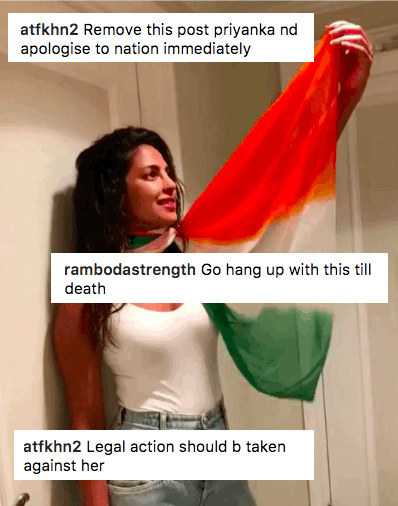 Priyanka hasn't responded to the hate because she's probably busy living her best life. So that's that.