If you're obsessed with celebrity feuds like I am, you've probably heard about Bollywood's best friends Kajol and Karan Johar falling out in 2016. It was a terribly dark time.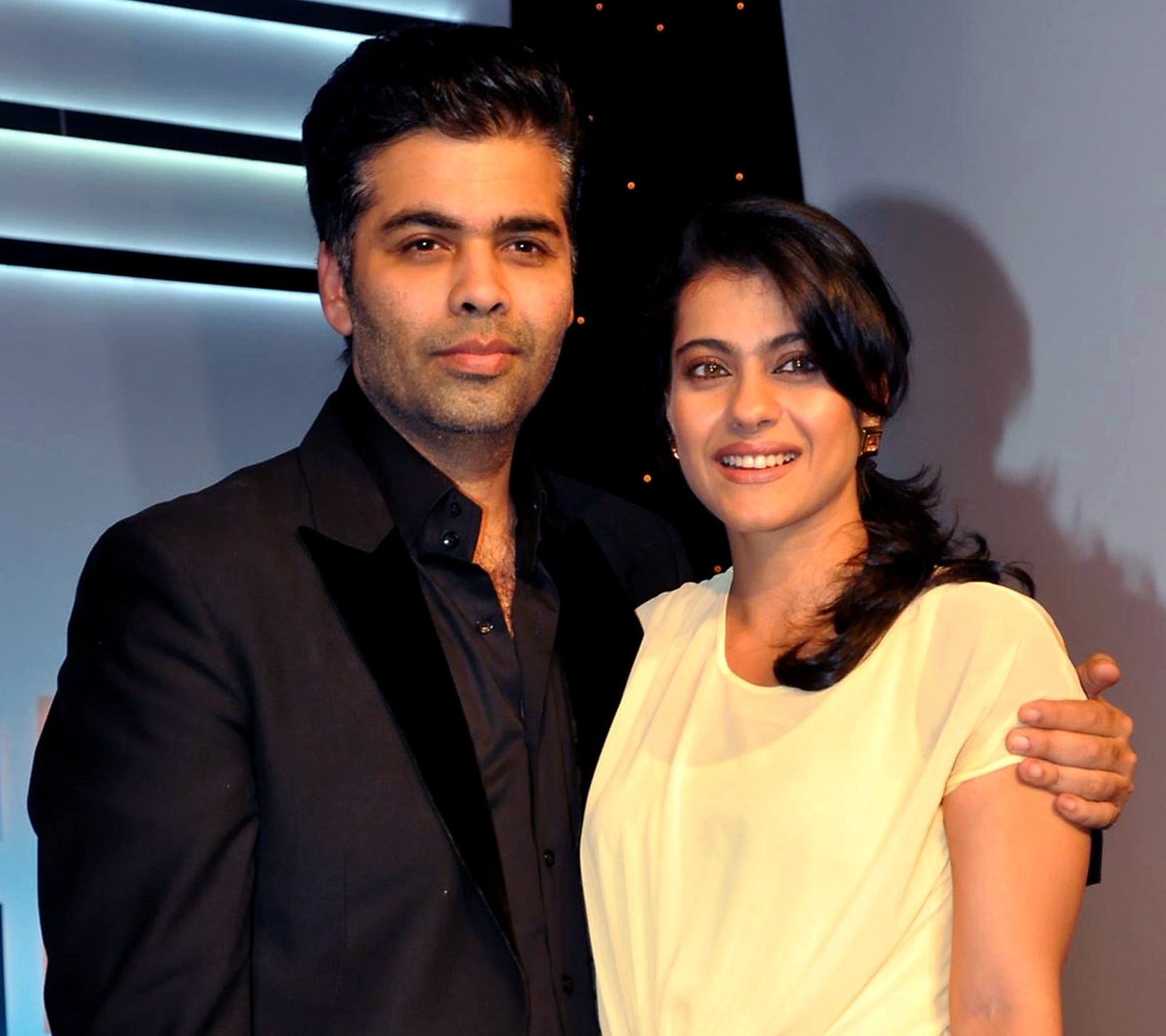 The falling out happened when Karan's Ae Dil Hai Mushkil clashed with Kajol's husband Ajay Devgn's Shivaay at the box office. Karan wrote about it extensively in his autobiography An Unsuitable Boy, "I don't have a relationship with Kajol anymore. It's over. She can never come back to my life. I don't think she wants to either. She was the one who mattered to me but now it's over." Calling relationships "generally difficult", Kajol refrained from commenting on the rift. The friendship was dead. 😭
However in August, the friends started gravitating back towards each other with sweet gestures on social media. Kajol liked this picture of Karan's babies on Instagram, Karan followed her back and uploaded a throwback photo captioning it "Lifetime Bonds".
Kajol also invited Karan for her birthday and that's where they wholeheartedly buried the hatchet.
Personally, as a KJo-Kajol stan I couldn't be more grateful for this reunion. To celebrate, let's look at the cutest, sassiest, most hilarious moments from their two-decade-long friendship.
1.
When Karan didn't want to be corny.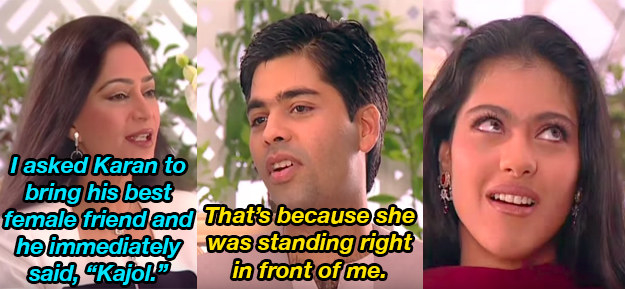 2.
And when Kajol didn't want to be cheesy.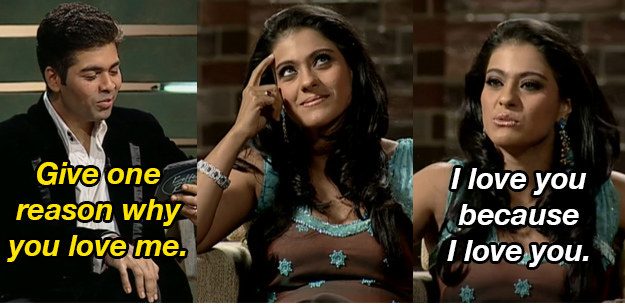 3.
When Karan gushed about Kajol's personality.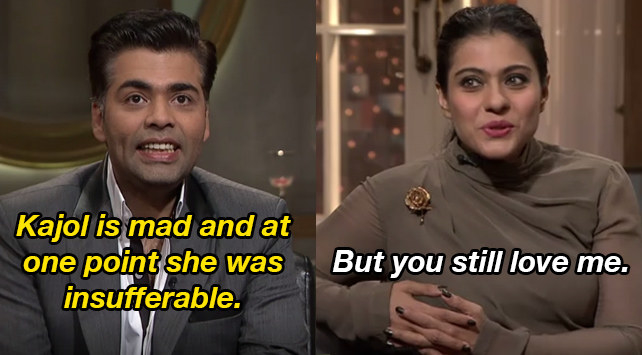 4.
When Karan served Kajol an adorable burn.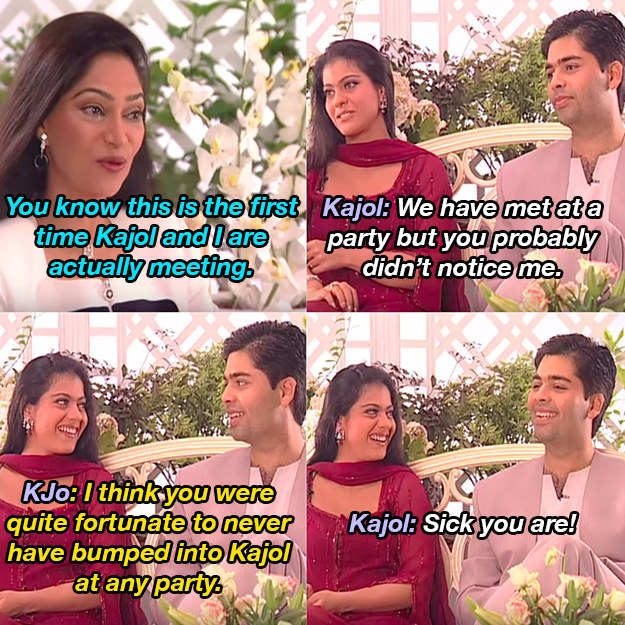 5.
And when she burnt him back because that's how BFFs operate.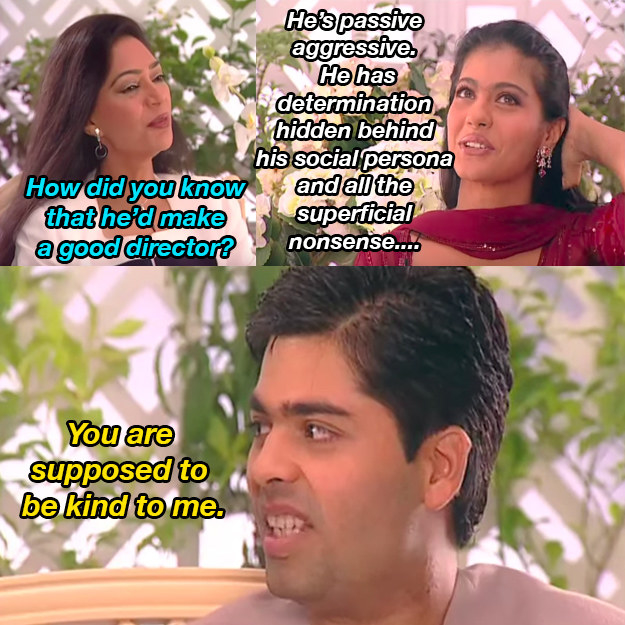 6.
When Karan recounted his first impression of Kajol.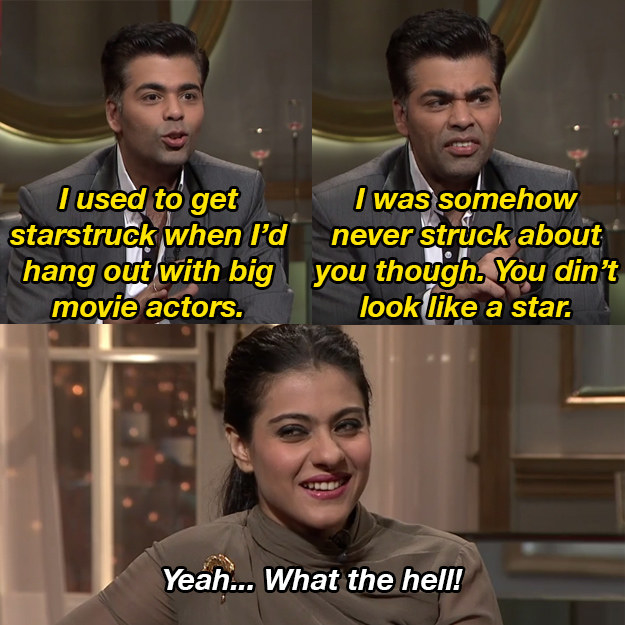 7.
When Karan combed Kajol's hair with the affection of a loving mom.
8.
When they broke Simi Garewal's poised exterior.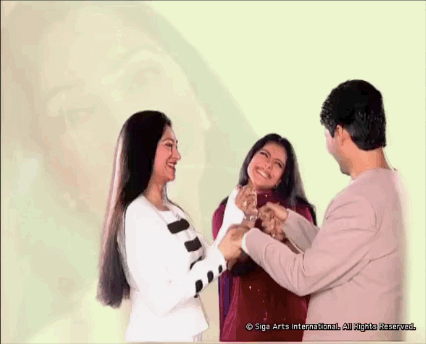 9.
When Kajol sassed Karan's fashion sense.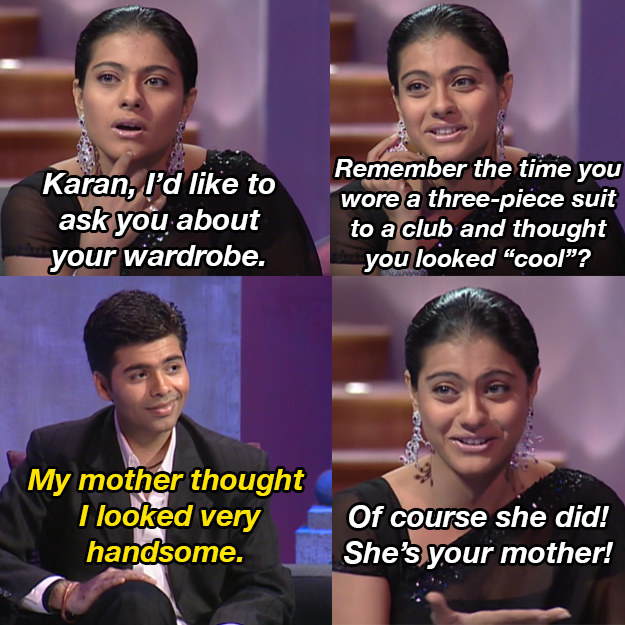 10.
When she supported him in seeming fierce to their colleagues.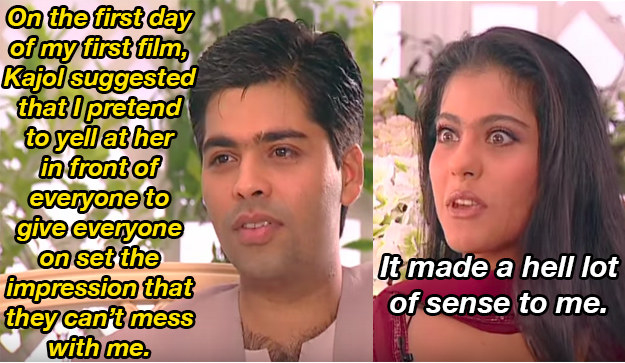 11.
When Karan disclosed Kajol's place in his life.
12.
When she wasn't up for Karan's juvenile antics.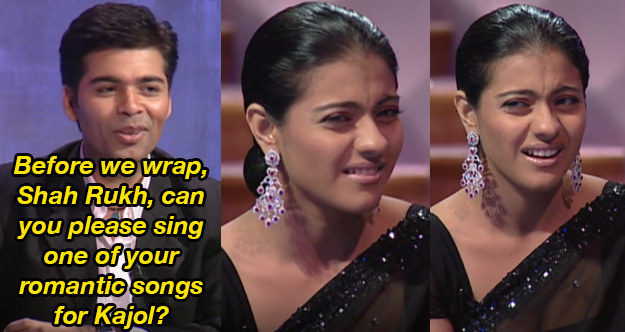 13.
When Kajol was a savage about Karan's professional endeavours.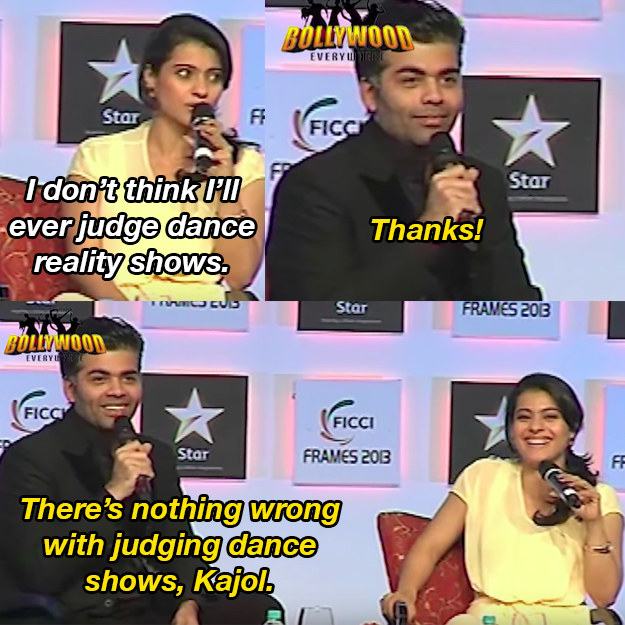 14.
When she wanted Karan to grow as an artist.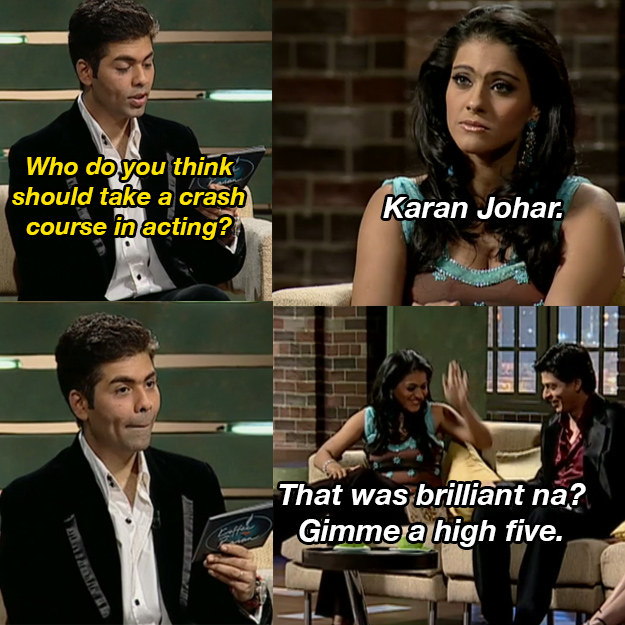 15.
When he spoke highly of Kajol.

16.
When she wished to see Karan doing an item number.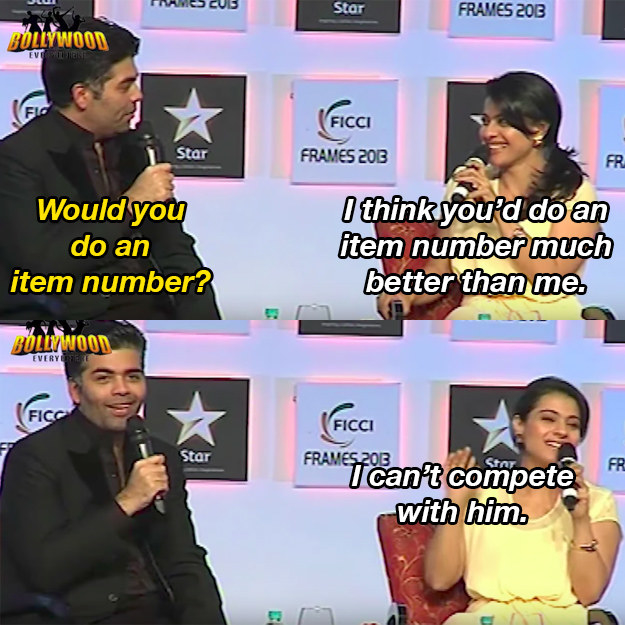 17.
When they broke into a dance because they were bored on set.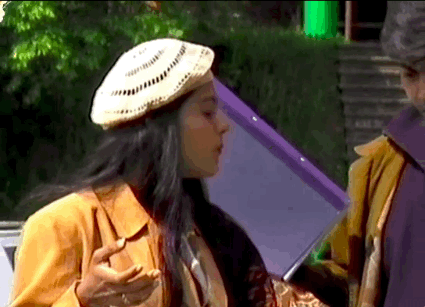 18.
And when they firmly held on to the spirit of being child-like. *utaaros nazar*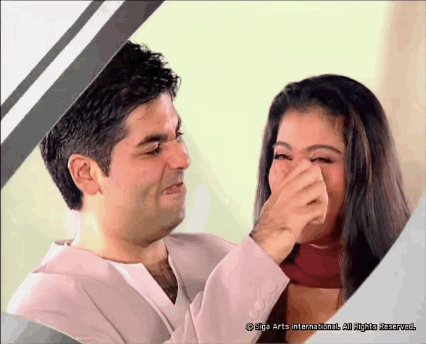 Looks like there are no comments yet.
Be the first to comment!