Shahid Kapoor and his wife Mira Rajput were tonight's guests on Koffee With Karan and it was a big deal because it was Rajput's first time on a Bollywood chat show.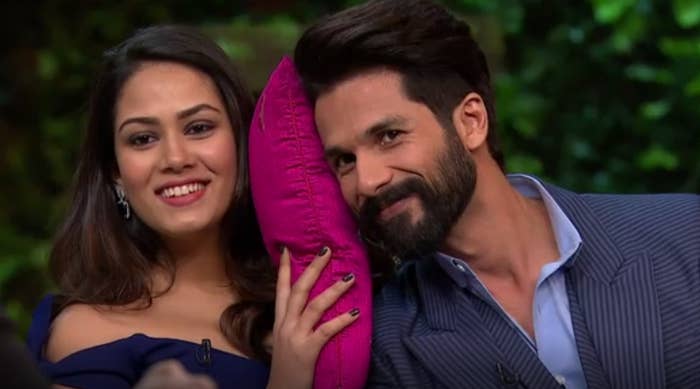 Here are some of the couple's most adorable, goofy and hilarious moments from the episode:
1.
When Karan Johar brought up Shahid's exes first thing on the show.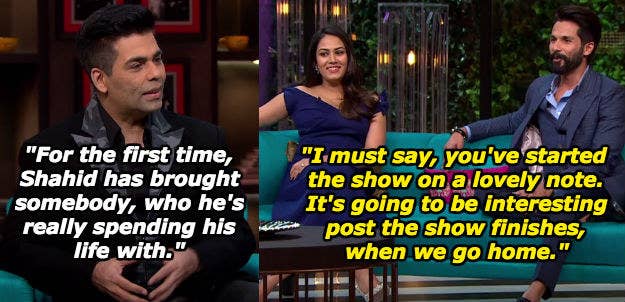 2.
When Mira recalled putting her foot in her mouth as she slammed Bollywood's sexism the first time she met her future in-laws (who are also seasoned Bollywood actors).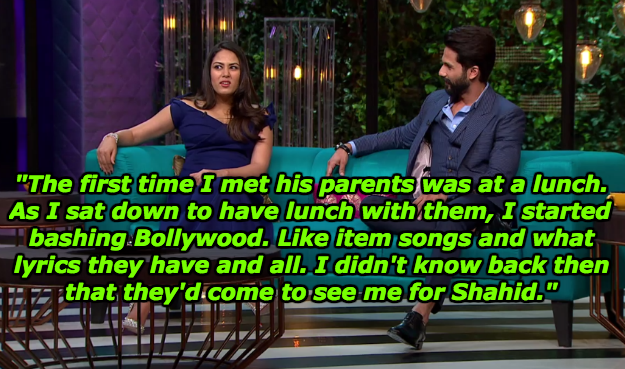 3.
When Shahid and Mira addressed the age difference between them.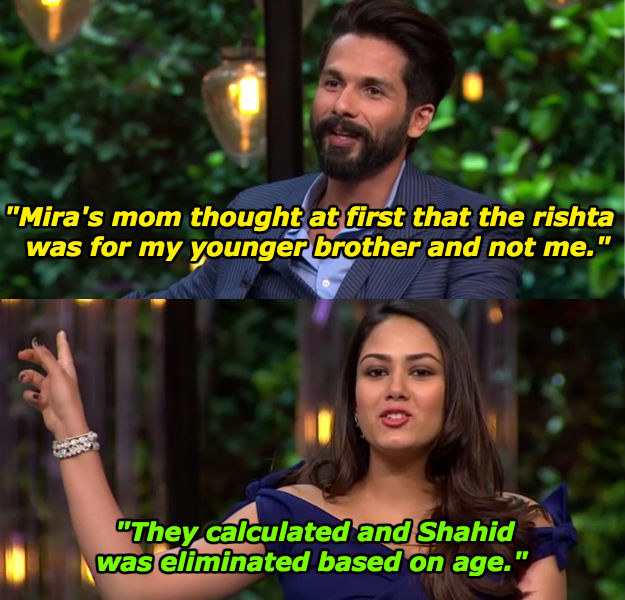 4.
And when Shahid recounted how his younger brother was uncomfortable with the idea of him dating/marrying a much younger person.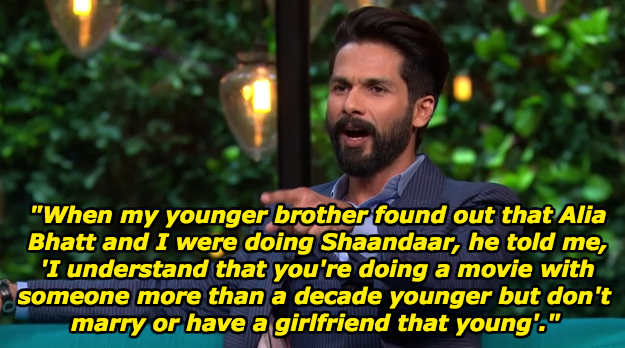 5.
When Shahid retold the story of how Mira burnt him hard the first time they met.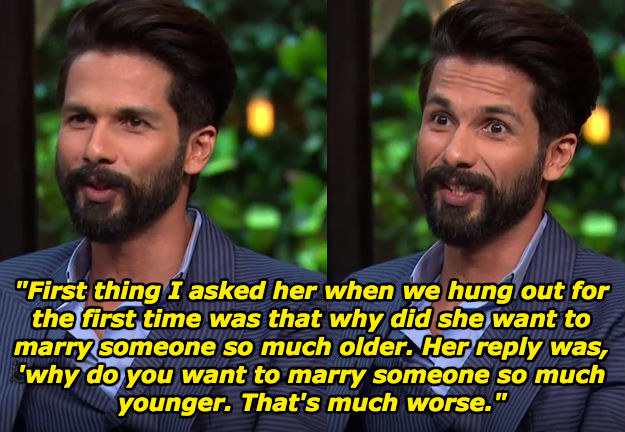 6.
When Mira recollected how her dad wasn't entirely sure of Shahid being the best man for his daughter.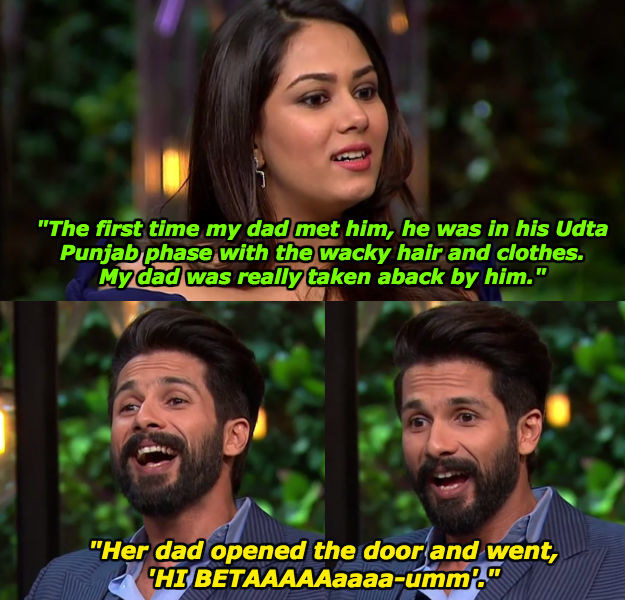 7.
When Mira told Shahid to rein it in for their wedding pictures.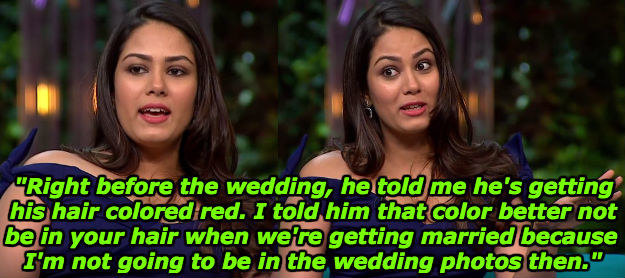 8.
When Karan felt really single in his guests' company.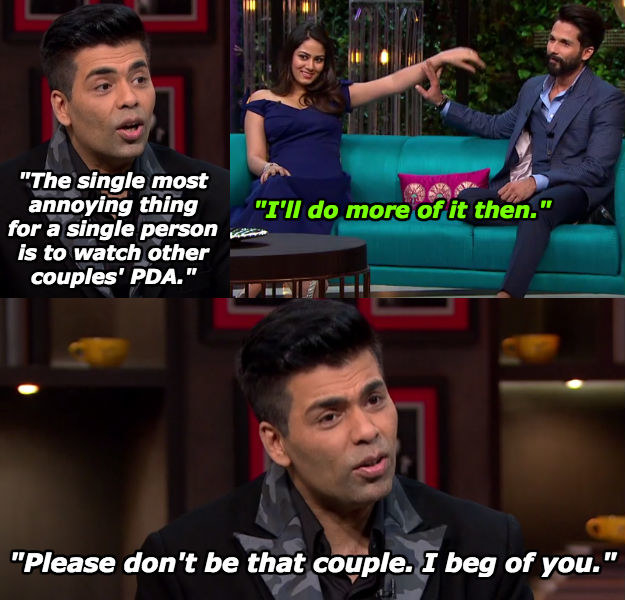 9.
When Mira revealed what Bollywood may seem like to an outsider.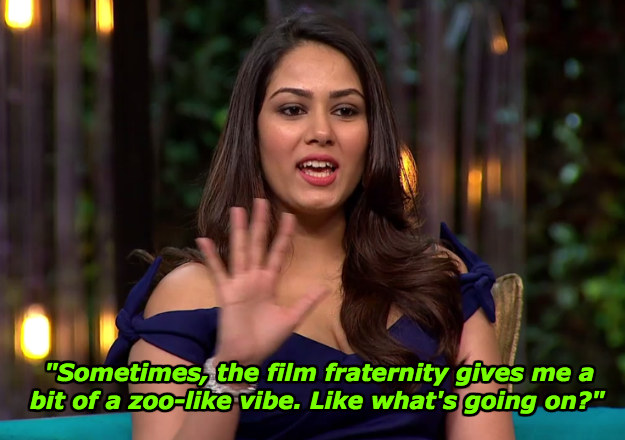 10.
When Shahid wouldn't stop ragging Mira about their age difference.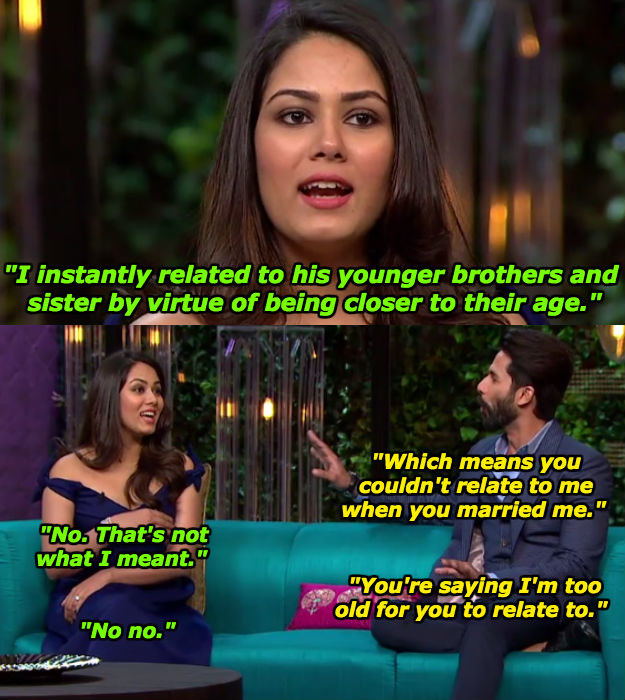 11.
When Mira refused to take orders from Karan.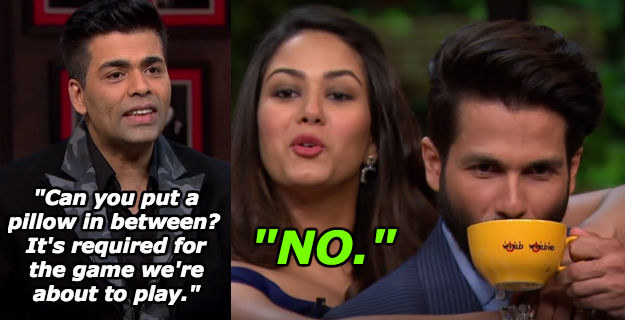 12.
And when she shaded Karan's inability to deal with her love for Shahid.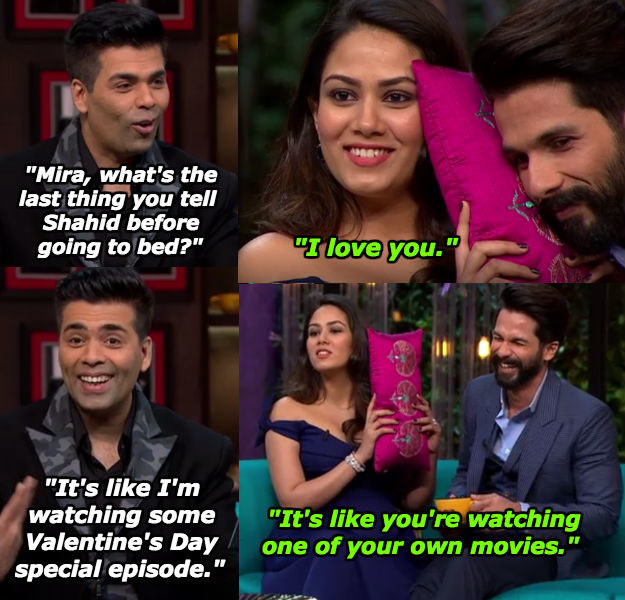 13.
When Karan asked Mira to reveal Shahid's most annoying habit.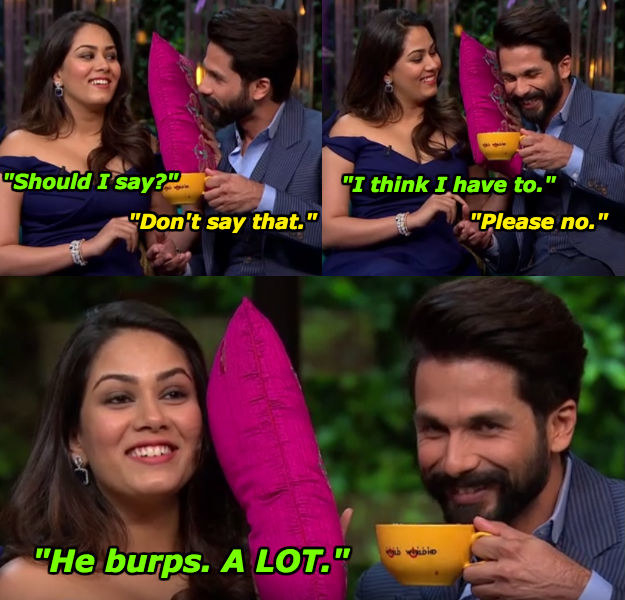 14.
And when Shahid took revenge.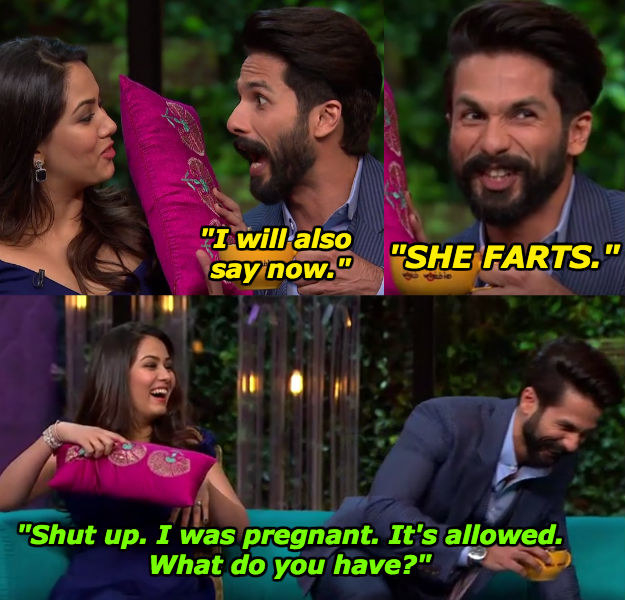 15.
When Shahid spoke about experiencing the most typical couples problem in the book.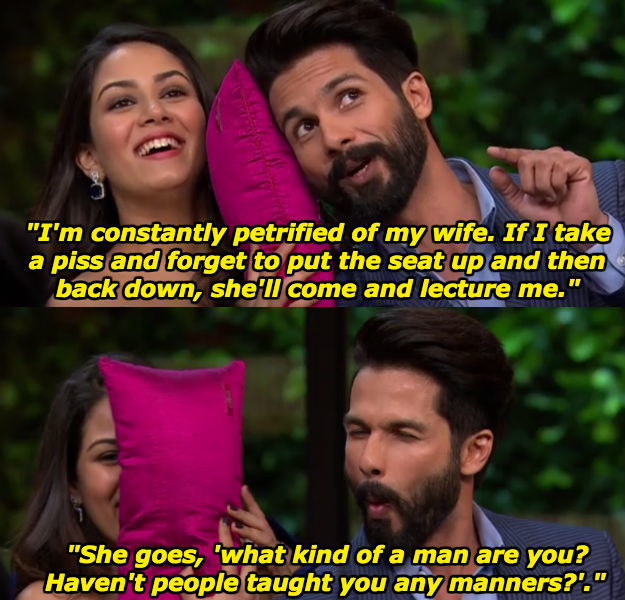 16.
When Shahid bragged about being married to a literature major.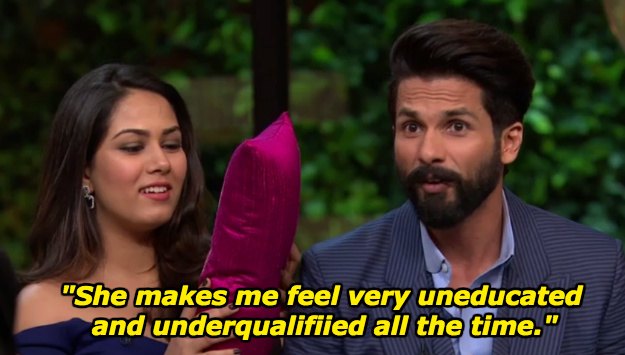 17.
When he told Karan about how Mira straightening her hair, looks like a horror movie.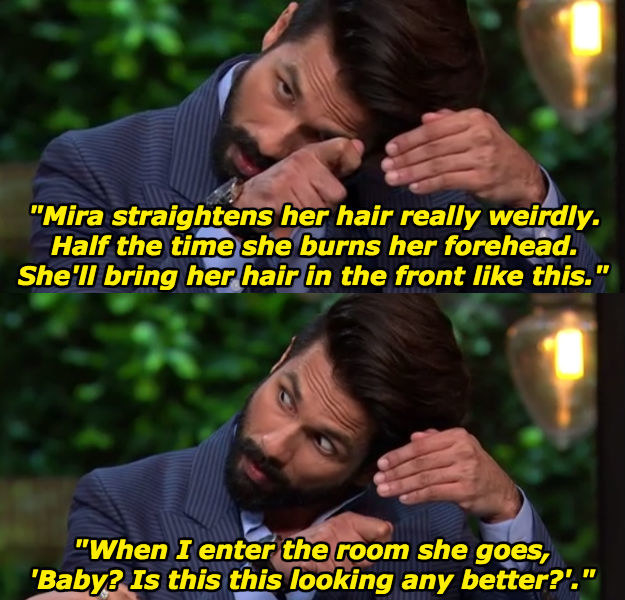 18.
And when Mira took this subtle shot at Karan.