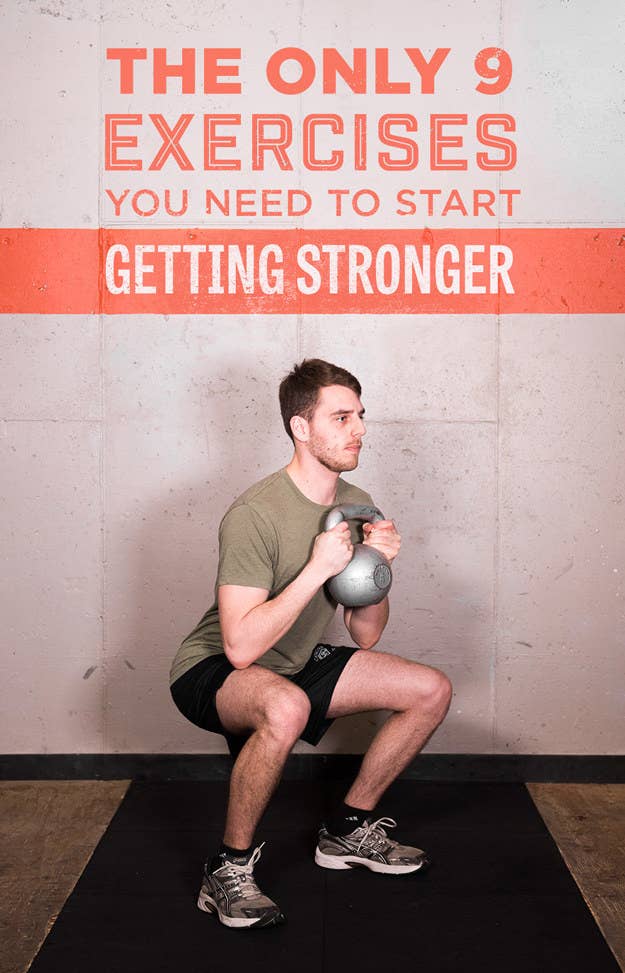 So you've been hitting the gym pretty regularly and have a basic understanding of cardio and bodyweight moves. Now what? Whether your goal is to get stronger or to actually put on muscle, adding these exercises to your routine is a great place to start.
We asked Albert Matheny, founder of SoHo Strength Lab and Promix Nutrition, to come up with a list of 10 exercises that'll help you see results. It's time to get your gym on.
Note: All kettlebell exercises in this post can also be completed with dumbbells, and vice versa.
8.
Walking Dumbbell Lunges