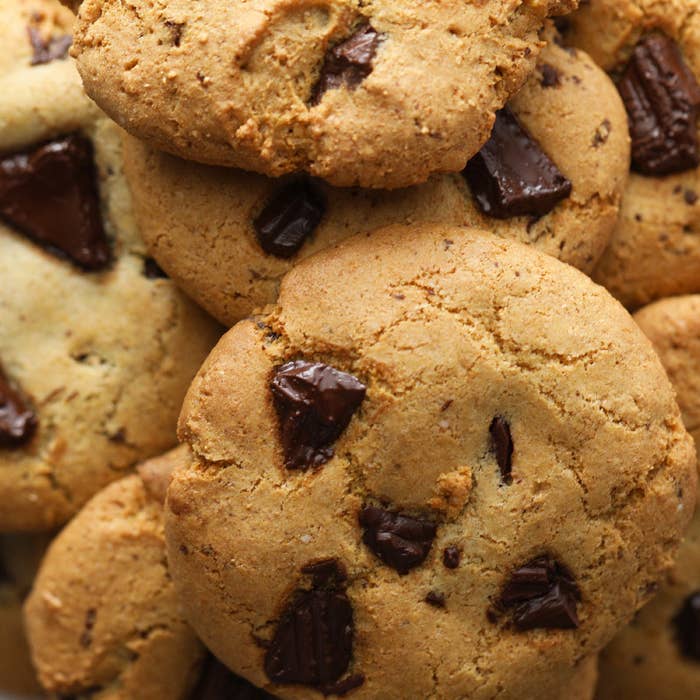 INGREDIENTS
●1¼ cup all-purpose flour
●1 cup whole wheat flour
●1½ teaspoon salt
●1 teaspoon baking soda
●¼ cup Extra Virgin Olive Oil From Spain
●1 teaspoon vanilla extract
●¾ cup granulated sugar
●¾ cup brown sugar
●2 eggs
●1 cup chopped dark chocolate
DIRECTIONS
1.Combine the flour, baking soda, and salt in a medium bowl and set aside.
2.Using a hand or stand mixer, beat eggs until they are lemony yellow, add sugars, and mix well. Mixture should be almost fluffy and creamy. Very slowly stream Extra Virgin Olive Oil From Spain into sugar mixture. Mixture should remain very thick and glossy. Add vanilla and combine. Switch to a paddle or using a spatula add flour mixture and chocolate. Cover with plastic and refrigerate overnight.
3.Preheat the oven to 375°F.
4.Using a 1½-inch scoop, place dough on a lined pan.
5.Bake for 10–12 minutes, until lightly golden and set.
6.Cool on a rack.
7.Enjoy!