1.
When you show up super underdressed...
2.
When they look very different from their profile picture...
3.
When there are long, uncomfortable silences...
4.
When you try to break the silence, but instead say something really awkward...
5.
When their strange eating habits are making you uncomfortable...
6.
When you accidentally say "I love you" in a conversation...
7.
When you start to feel sick...
8.
When the movie you suggested ends up having super-graphic love scenes...
9.
When they're spending more time looking at their phone than at you...
10.
When they keep talking about their ex...
11.
When you have a major clash of opinions...
12.
When you slip and mention something you found out through stalking their social media...
13.
When you discover you can't pay for anything because you left your card at home...
14.
When you go in for a kiss, and they go in for a hug...
Congrats! You have survived your first date! Celebrate with some Southern Comfort 100 Proof. Sharing with your date is optional.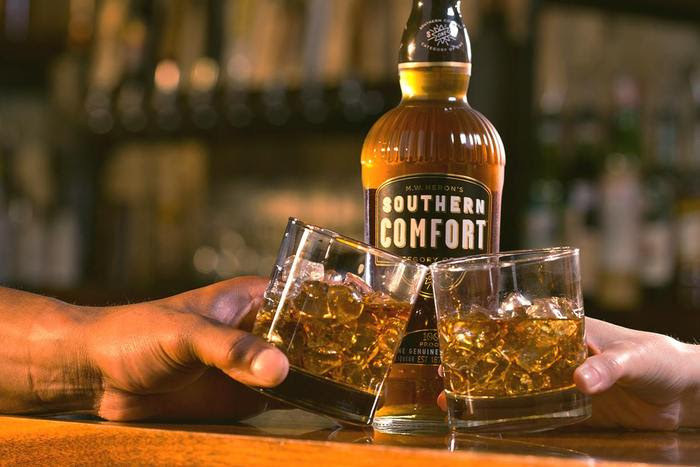 LIVE COMFORTABLY. DRINK RESPONSIBLY. Liqueur 50% Alc. by Vol., Southern Comfort® Company, Louisville, KY ©2016