You might have missed the countless headlines about a small wedding that happened in Italy involving this Bollywood actress and a cricketer.
In the last 15 days, they have had three events at three locations, and captured India's complete attention. There was clearly LOTS happening.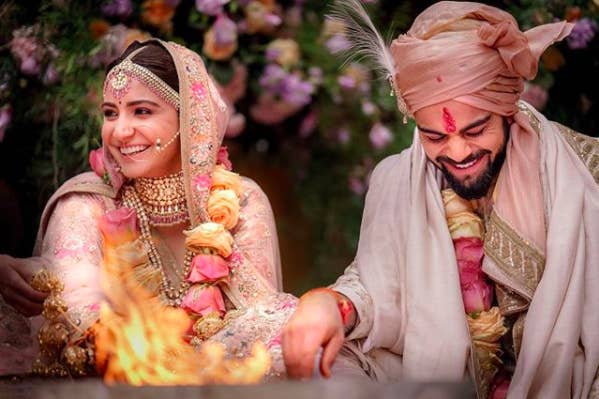 So, here I am to help you out and break down EVERYTHING that happened at what is being touted as the "Wedding of the Decade":
1.
Virushka's nuptial party began at a hotel called Borgo Finocchieto in Tuscany, Italy.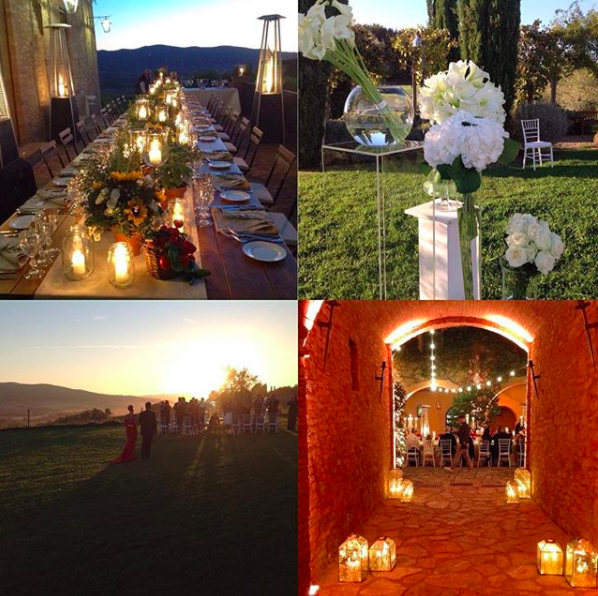 2.
The festivities began with their engagement, where Anushka wore a Sabyasachi Mukherjee saree.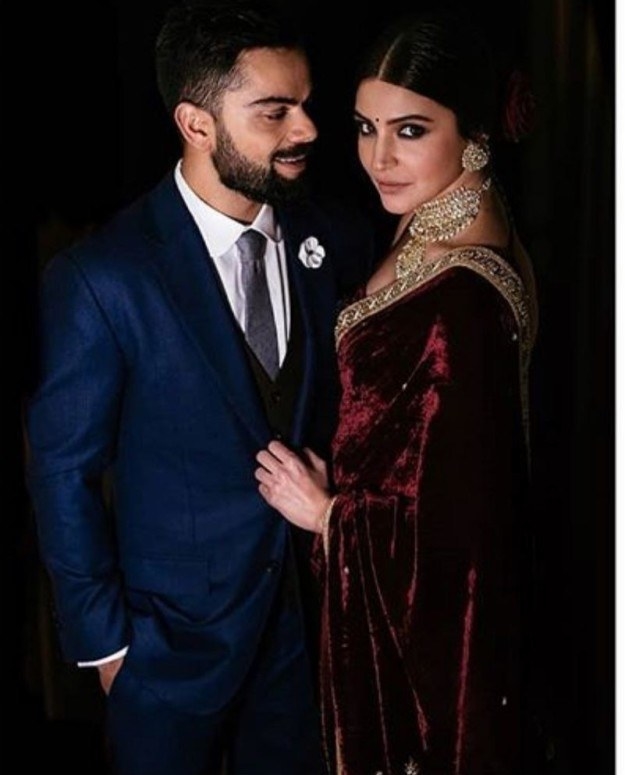 3.
The saree was made of velvet and in what the designer called, "Gulkand Burgundy".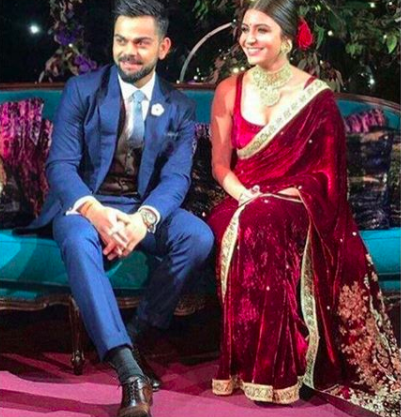 4.
They exchanged rings while Ed Sheeran's hit romantic number, "Thinking Out Loud", played in the background, and shared a genuinely heart-melting moment after.
5.
And, of course, it being an Indian wedding — someone from the crowd shouted, "DAAL DE", just as Virat was about to put the ring on.
6.
For the mehendi too, Anushka wore this gorgeous colourful outfit designed by Sabyasachi.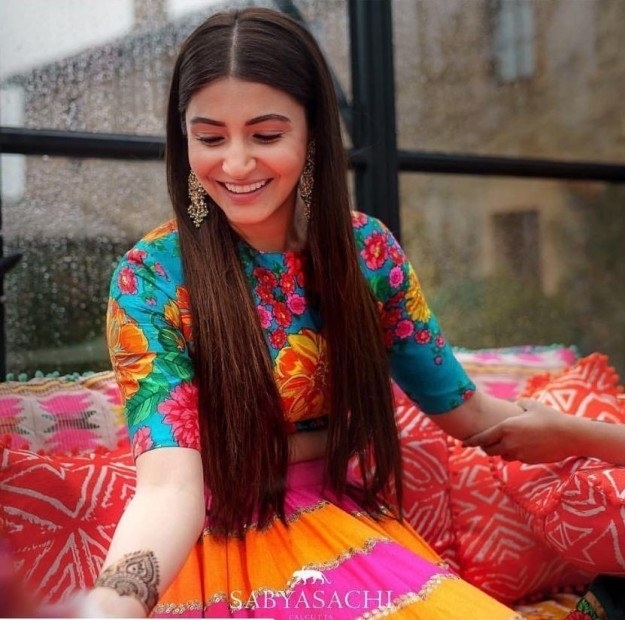 7.
Virat was also there, looking well... like this.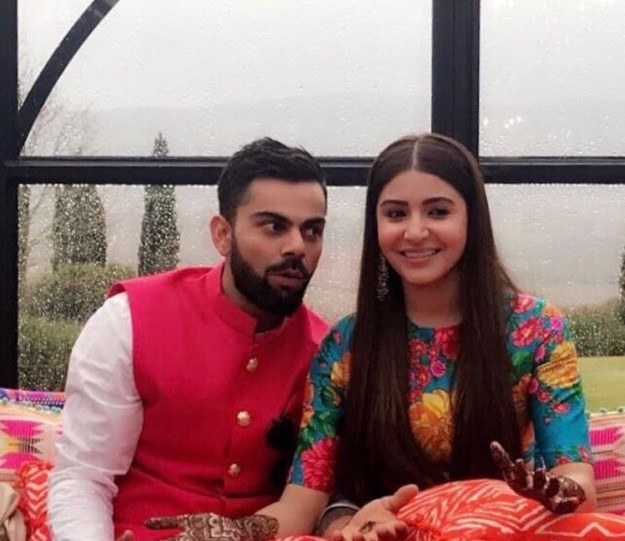 8.
Virat's haldi ceremony also looked like a lot of fun, with some ribbing from his fam.
9.
Then came the big day on December 11, with the newlyweds dressed from head to toe, once again, in Sabyasachi outfits.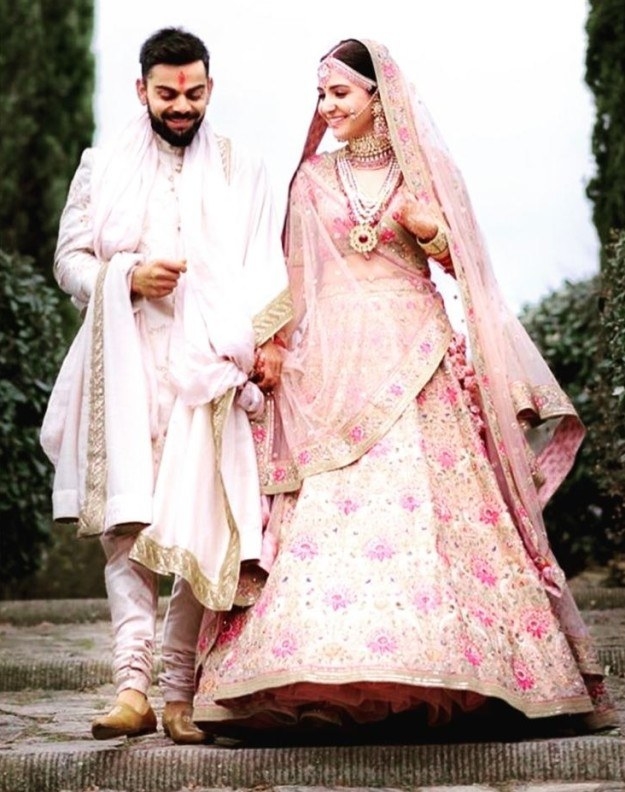 10.
Turns out, she wore earrings that Deepika had worn earlier in the year as well.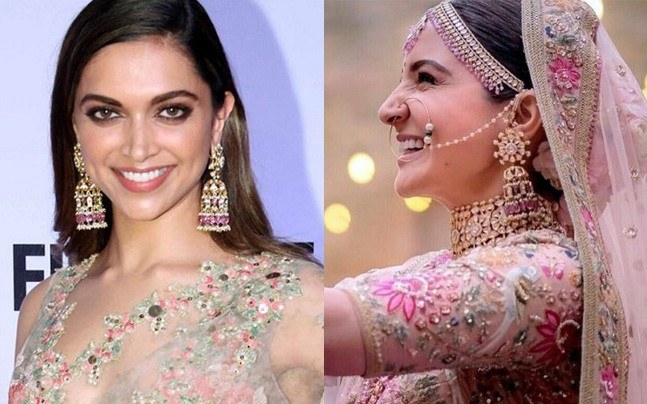 11.
The mandap décor was handled by wedding planners, Shaadi Squad.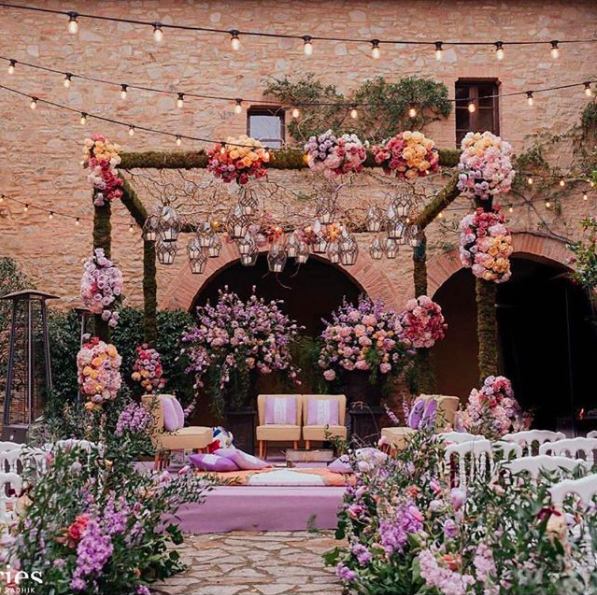 12.
Anushka made her entry to the mandap with Jasleen Royal's version of "Din Shagna Da", and we were all a weeping mess.
13.
At the mandap, some of Anushka's girlfriends lifted her up so that she could hang the varmala around Virat's neck.
14.
Unlike most brides weeping at their bidaai, Anushka left smiling from ear-to-ear and looking like a million bucks.
15.
During the afterparty, Virat serenaded Anushka with "Mere Mehboob Qayamat Hogi" from Mr. X In Bombay.
16.
They then THREW IT DOWNNNN.
17.
At some point after the festivities wrapped in Italy, they shared this moment.
18.
They took some time off to (literally) chill in Finland, before heading back to India.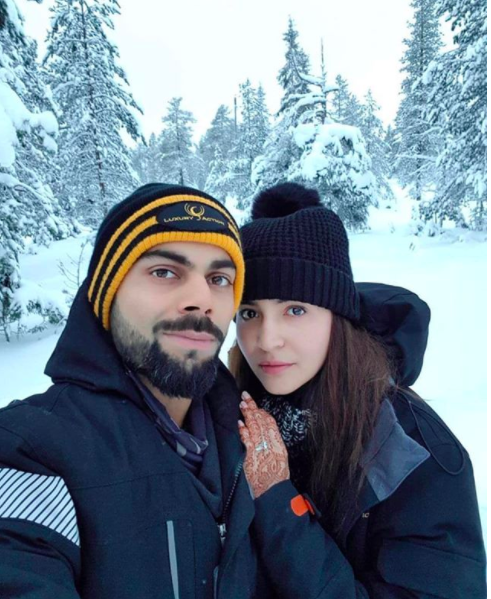 19.
The next leg of their nuptials began with these little saplings they sent as invites for their reception.
20.
They even personally handed an invite to the prime minister for the Delhi leg of their celebration.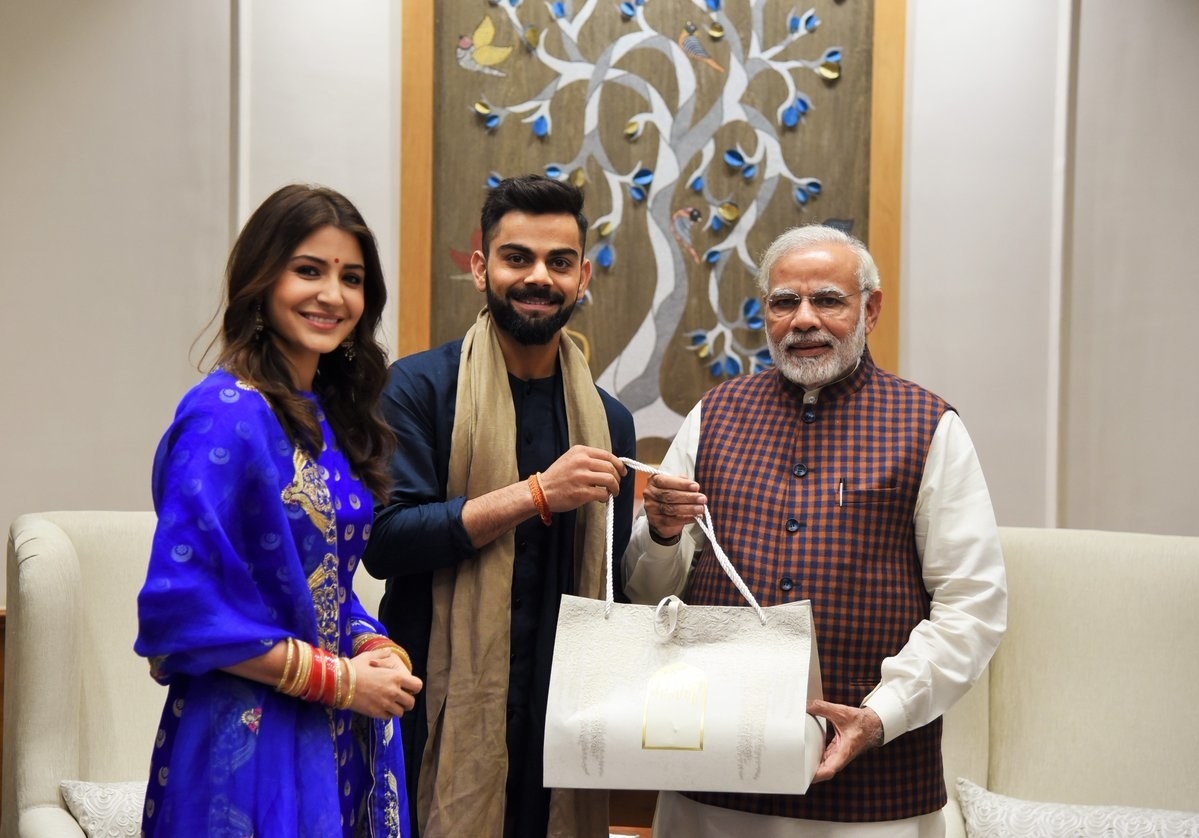 21.
Their first reception was held in Delhi at the Taj Diplomatic Enclave on December 21. The couple wore Sabyasachi Mukherjee outfits once again for the occasion.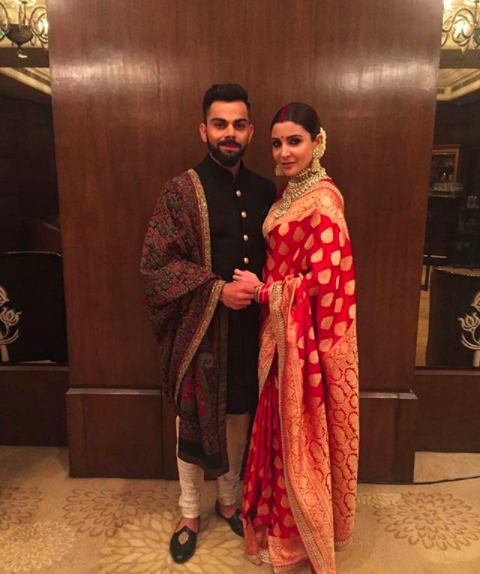 22.
I would like everyone to know that Virat Kohli wore 18-karat gold buttons on his sherwani, and that is something I would like to aspire to.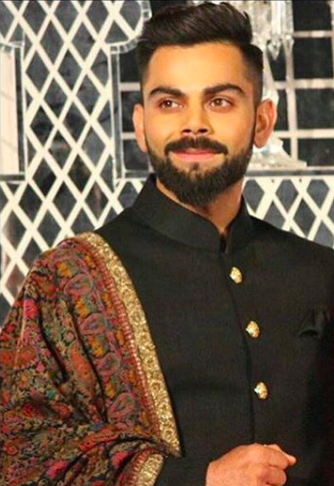 23.
Anushka, on the other hand, wore a red Banarasi saree with a gorgeous diamond choker.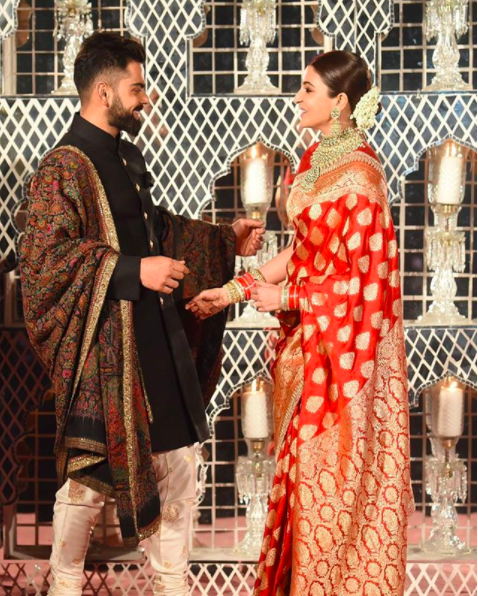 24.
Just sharing this gorjus photo for feels.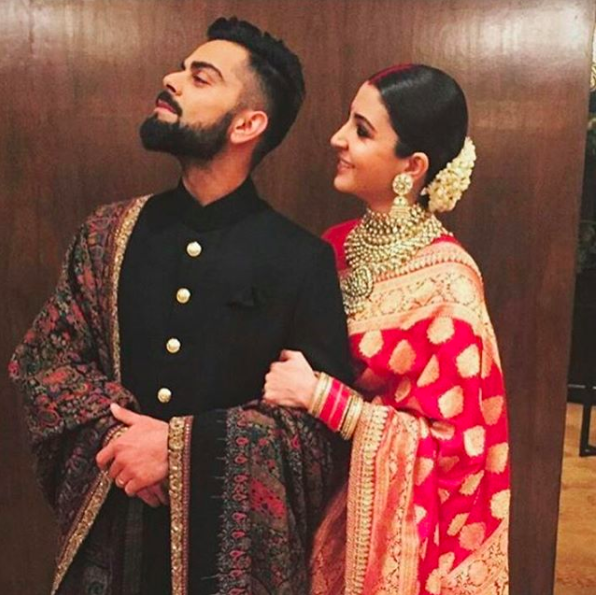 25.
The PM actually made it to the reception and brought them... one rose each. Anushka had a pretty hearty laugh about it too.
26.
Later that night, Virat dedicated this dance to his mom.
27.
Anushka made it rain and danced with some money in her mouth.
28.
They did a little jig together while Gurdas Mann performed.
29.
At some point, Mann even made some jokes about Anushka's expensive clothes, making her laugh out loud.
30.
Anushka also danced to "Mauja Hi Mauja" with Shikhar Dhawan.
31.
She even chilled with his baby, Zoravar.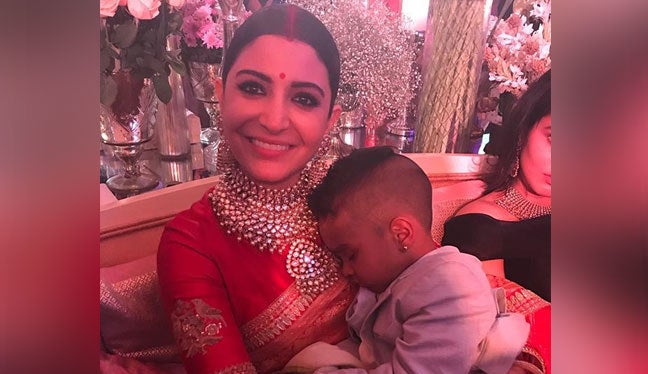 32.
Virat himself just took the baby to dance with Shikhar Dhawan and Gurdas Mann.
33.
Finally, there was the Mumbai reception held at the St. Regis Hotel on December 26.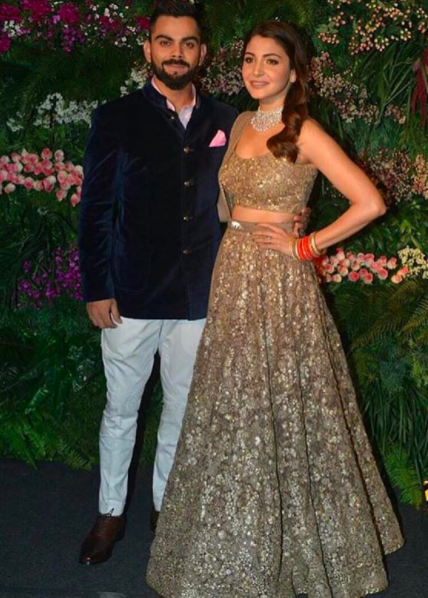 34.
Anushka's smokey grey Sabyasachi lehenga was paired with a simple belt that had a little Bengal Tiger on it. On the other hand, Virat wore a Raghavendra Rathore velvet outfit to complement her.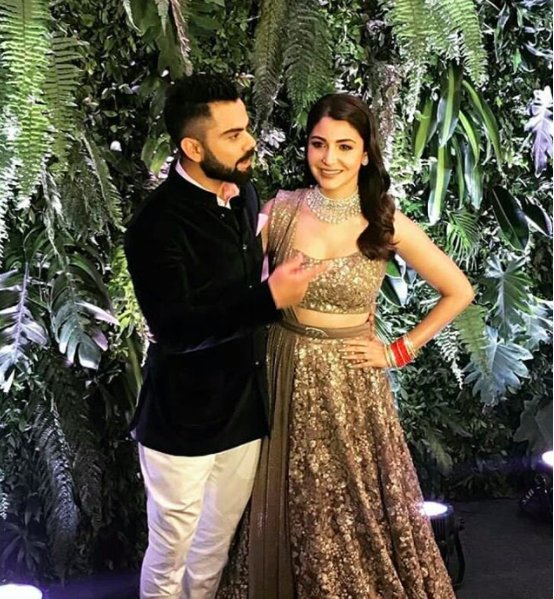 36.
At some point, Shah Rukh Khan got on stage to help Virat mouth some romantic lines to his new wife only to troll him at the end.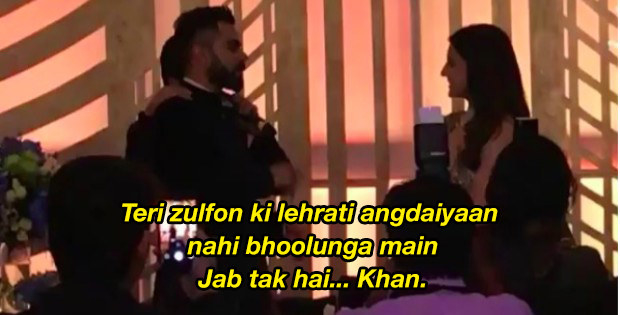 37.
But, they later jammed to "Chaiyya Chaiyya", so all was good.
38.
Kangana Ranaut, Rekha, and Madhuri Dixit-Nene shared some #GirlLove before the party.
39.
Sourav Ganguly shared the stage with Virat for a while and my squealing '90s cricket fanchild heart skipped a beat.
40.
Anurag Kashyap felt the same way too.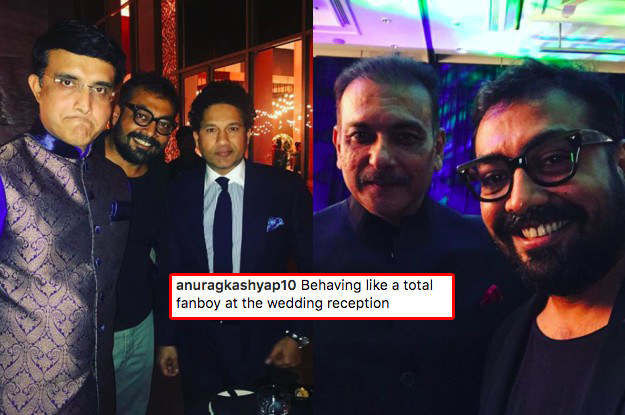 41.
This picture was taken and everyone made THE SAME JOKE ALL OVER AGAIN.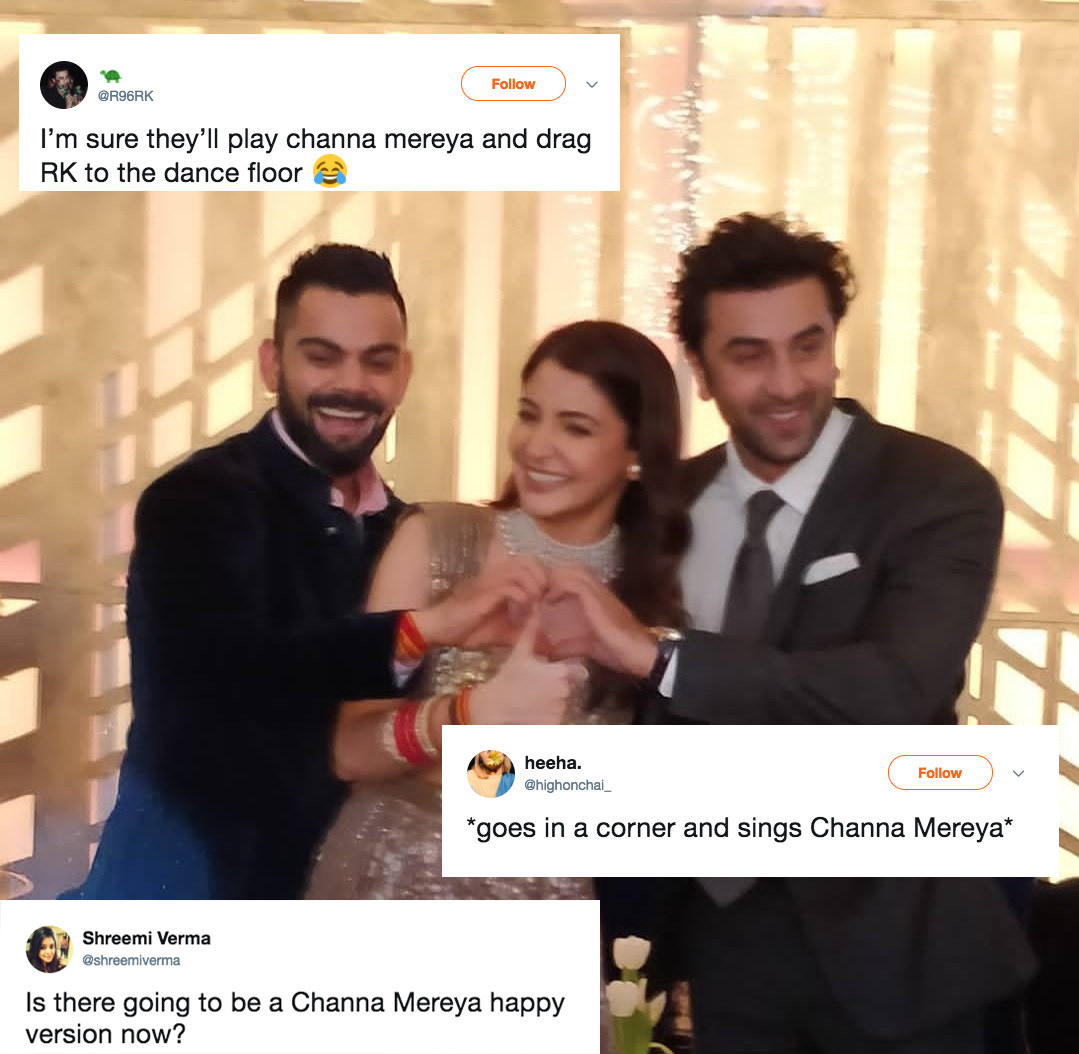 42.
Peak dad A.R. Rahman took this blurry-ass selfie with the couple and his wife... keeping only him in focus.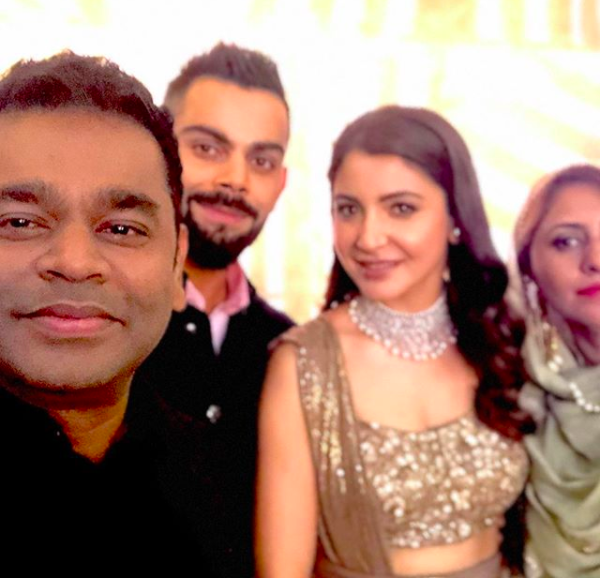 43.
Yuvraj Singh and Harbhajan Singh got goofy at the entrance.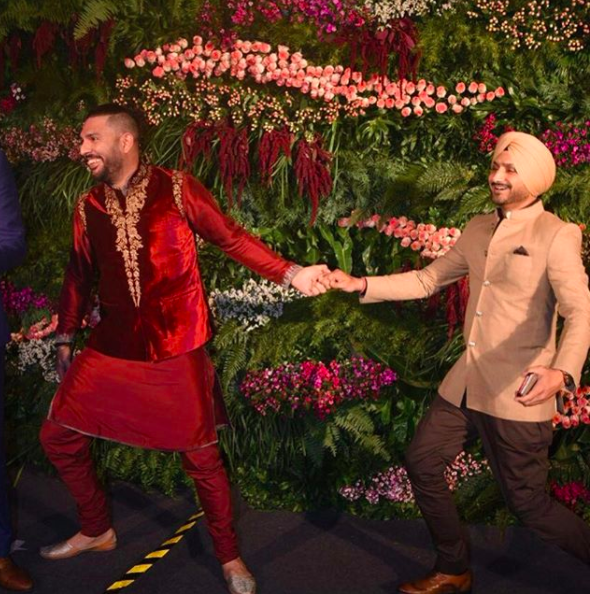 44.
The cricketers joined the couple on the dance floor.
45.
In fact, Hardik Pandya and his brother Krunal even headlined a special performance for the couple.
46.
Some laughs (and maybe some marriage advice?) were exchanged from one power couple to another.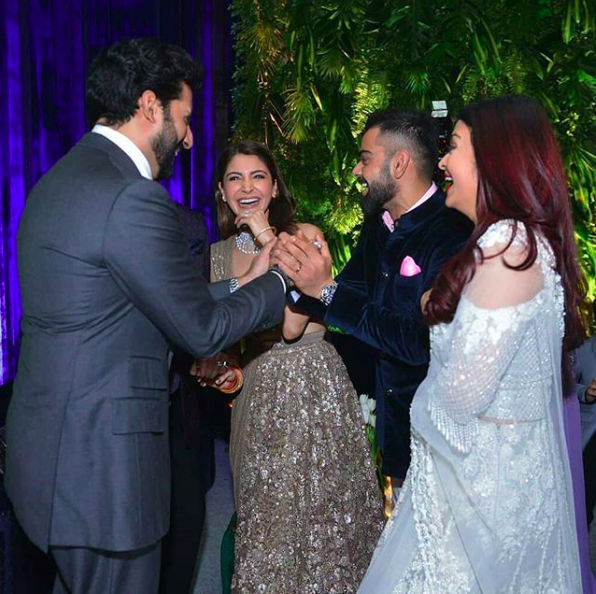 47.
Big B himself bent to Anushka's beauty last night.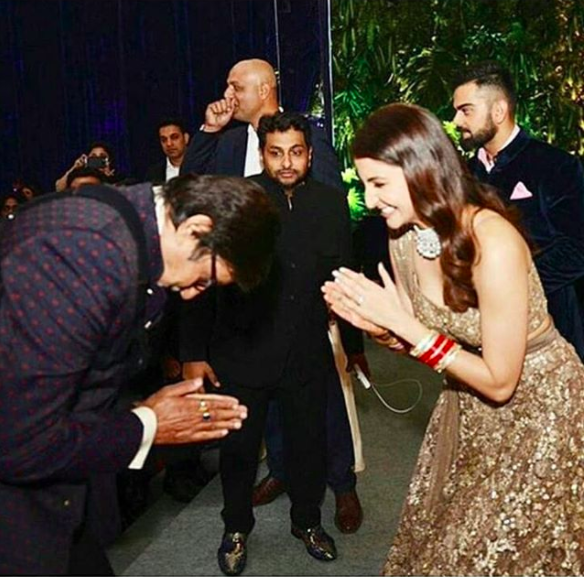 48.
The couple danced even after the party was over, and I don't blame them because dammit I want to hold on to this as long as possible too.
Thanks, Virat and Anushka. That was an exhilerating ride. Thank you for giving us a reason to believe in love and mush again.