This is Bangalore-based journalist and editor-in-chief of the News Minute, Dhanya Rajendran.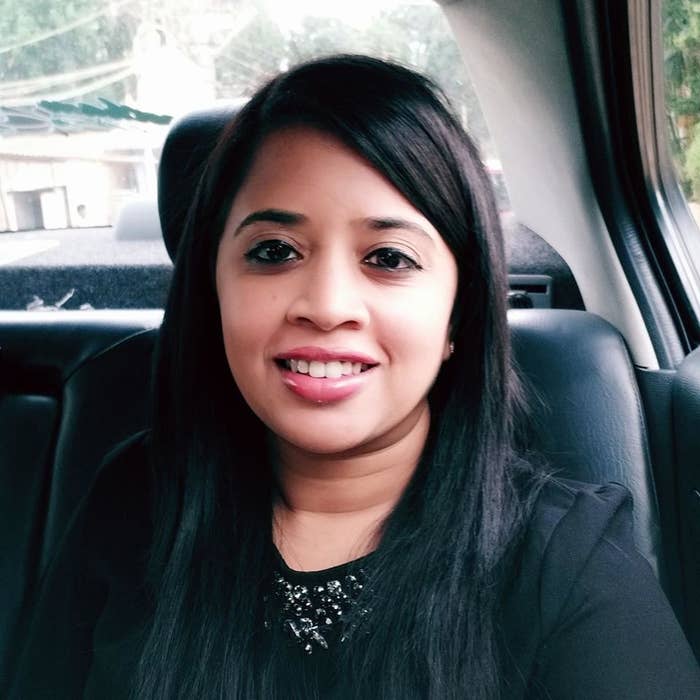 On Aug 4, Rajendran watched Jab Harry Met Sejal, a film universally panned as garbage by both viewers and critics.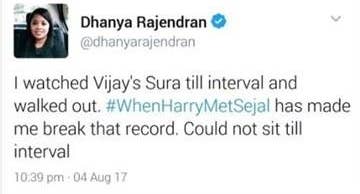 And while her tweet criticised the Shah Rukh Khan-starrer centrally, it also mentioned that she'd previously walked out of a Tamil film named Sura starring the actor Vijay.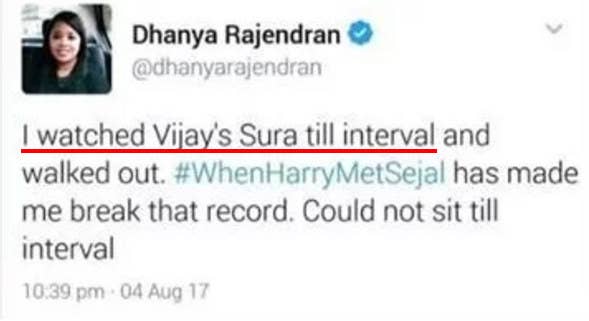 Keep in mind: The incident she recalled was seven years ago (that's when Sura was in theatres)...
But despite its complete irrelevance, the passing, casual mention was enough for Vijay fans to arrive in hoards to her timeline to insult her.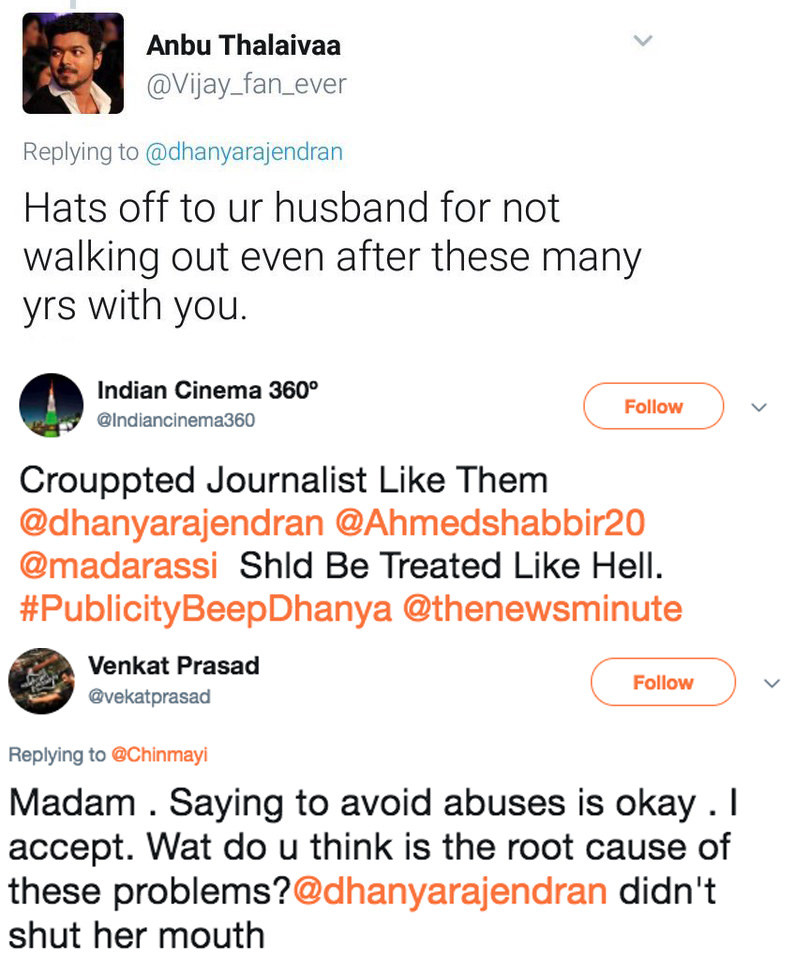 As is often the case with a woman being targeted for her opinion, a large portion of the abuse was sexual harassment.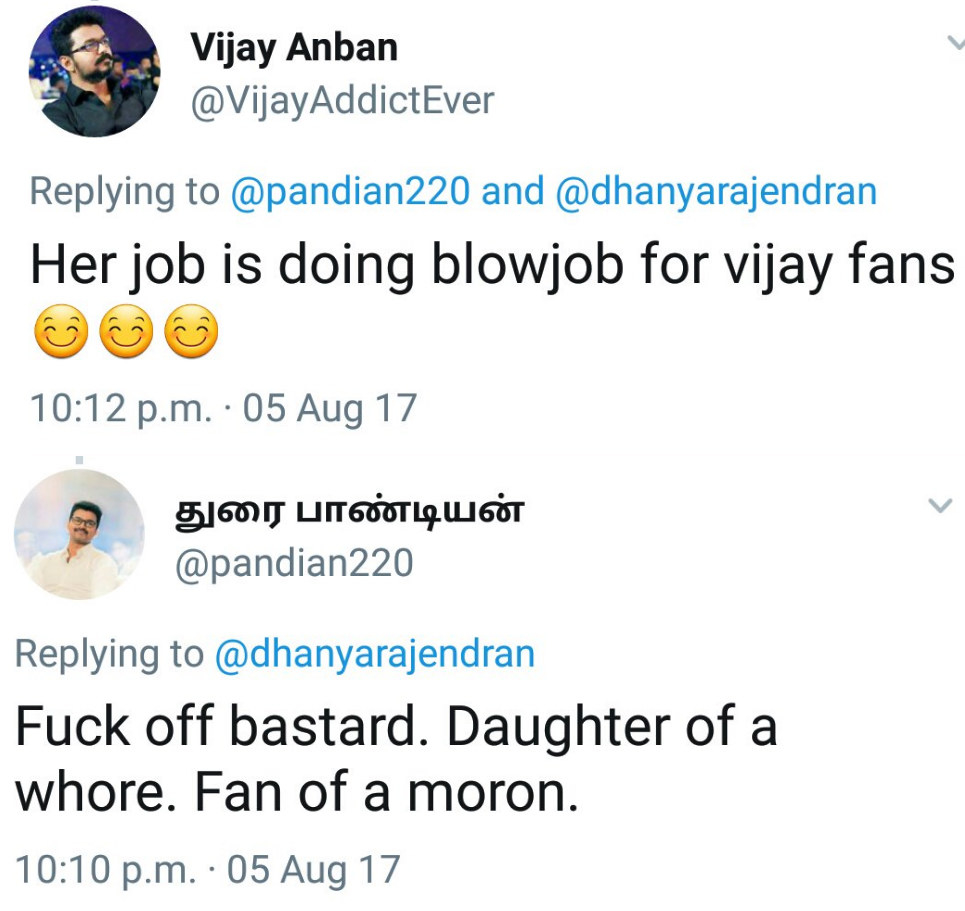 Trolls galvanised under the hashtag #PublicityBeepDhanya, using it to sexually harass, abuse, and threaten her.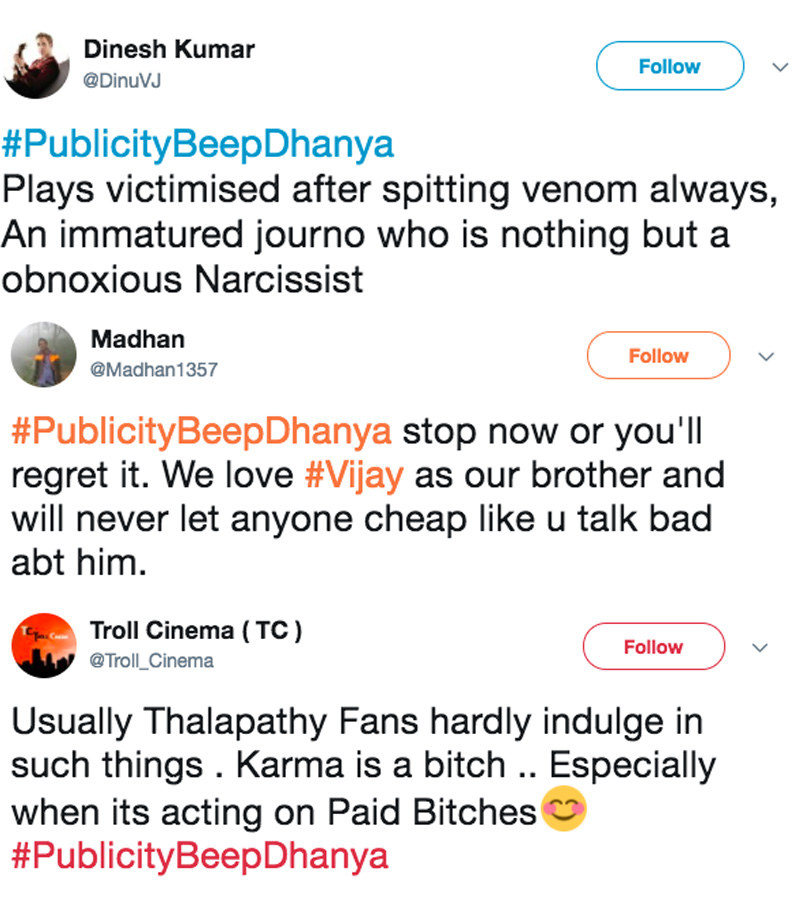 The hashtag went on to trend across India.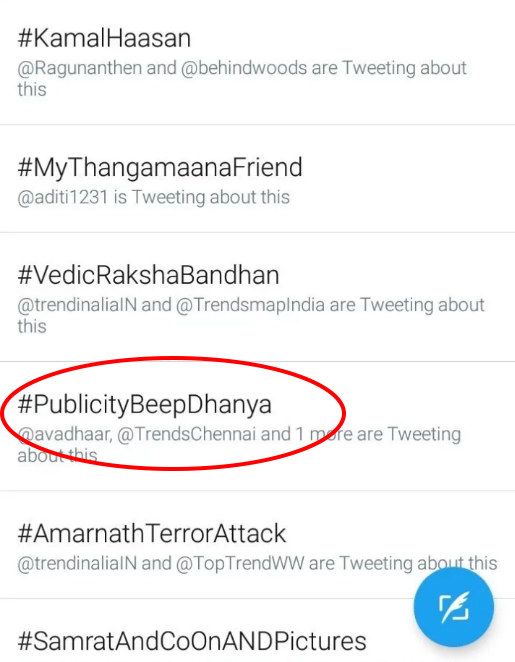 Today, in a series of tweets, Rajendran revealed how the abuse against her was planned and organised. This threat she received at 5:40pm indicates that the hashtag was planned and deployed at 6pm.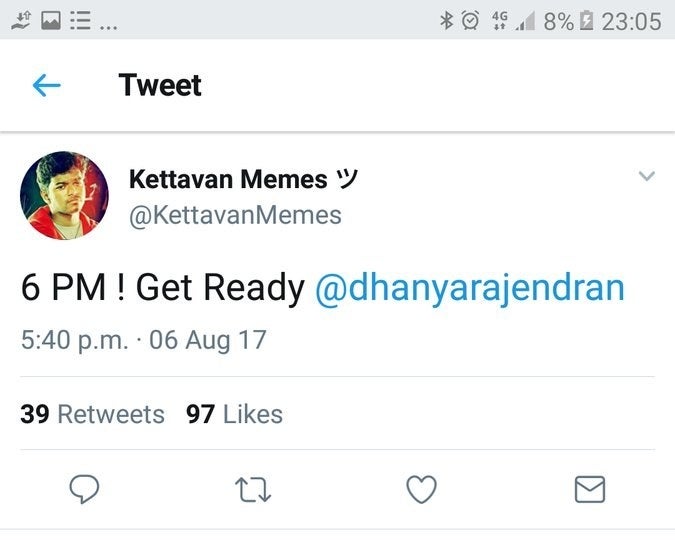 Screenshots of six-year-old tweets in which she'd criticised Vijay were unearthed by the army of trolls.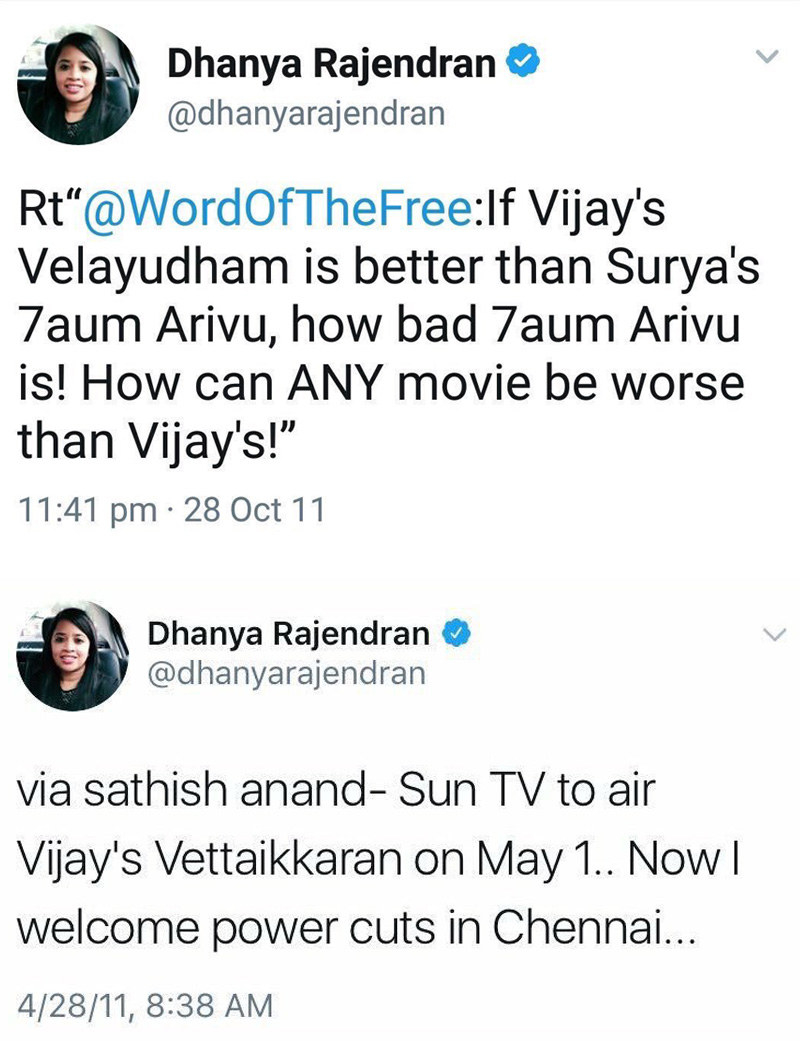 Rajendran called out her trolls for tweeting abuse at her, explaining that it is perfectly valid for her to dislike the work of an actor.
Twitter users came out in support of Rajendran, insisting that abuse on the platform is not acceptable. Many tweeted with the hashtag #IStandWithDhanya.
Others made an effort to alleviate the filth in her mentions by replacing it with kittens, using the hashtag #SendDhanyaKittens.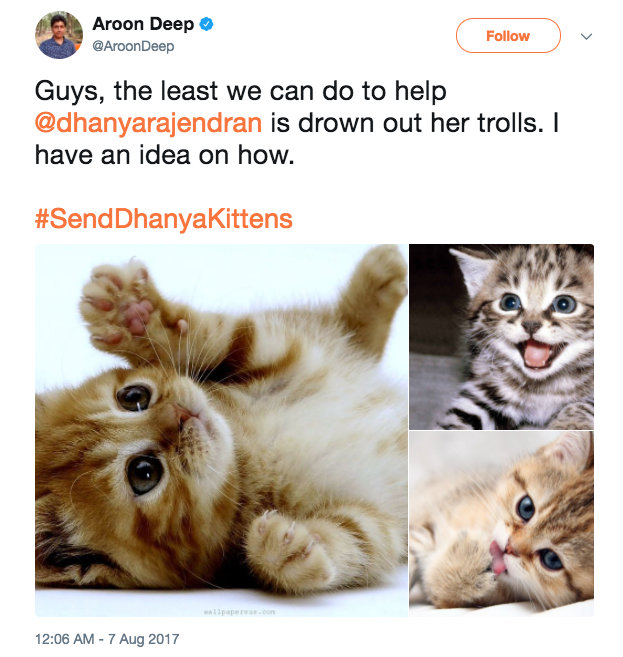 Rajendran is also in the process of taking legal action against her abusers.
"What is deeply disturbing is that they do not even find sexual abuses problematic and keep making false equivalence that if someone 'criticised' their actor, it is okay to abuse," Rajendran told BuzzFeed.
"What is disappointing is that this kind of organized trolling is not condemned by the actors, so does it have their tacit approval? It is time, actors like Vijay and others, who even have political ambitions, come out and make their stand clear," she added.