This is 32-year-old Pakistani-American woman, Zahra Haider.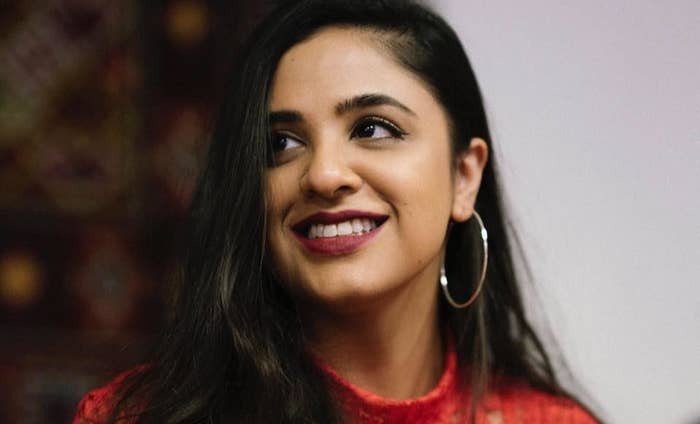 This is her with her loving mom a.k.a. Ammi.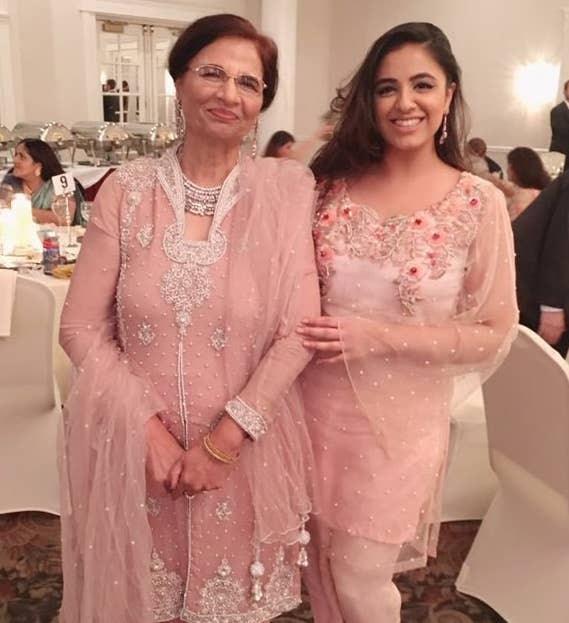 Earlier this week, after watching John Wick 3 and rekindling her love for Keanu Reeves, Haider texted her mom this message as a prank.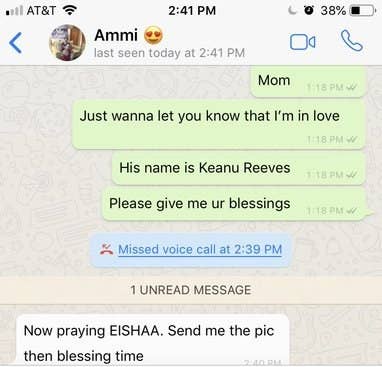 Clearly, Ammi had no idea who ~ Keanu Reeves ~ is and seriously considered him as a prospect for her daughter.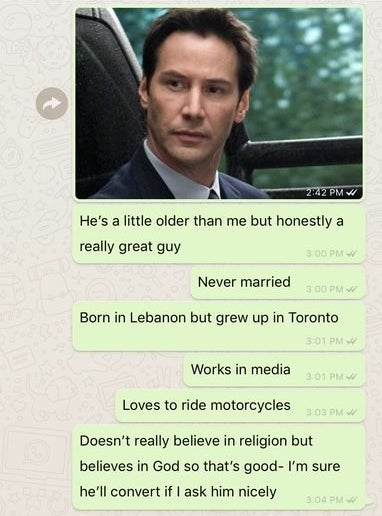 "We're huge trolls in this family, so we're joking and laughing and trolling each other all the time... That day, in particular, I was on a Keanu kick... My mom just happened to get caught up in it. I thought she'd catch on, but she never did and so I decided to take it as far as I could," Haider told BuzzFeed.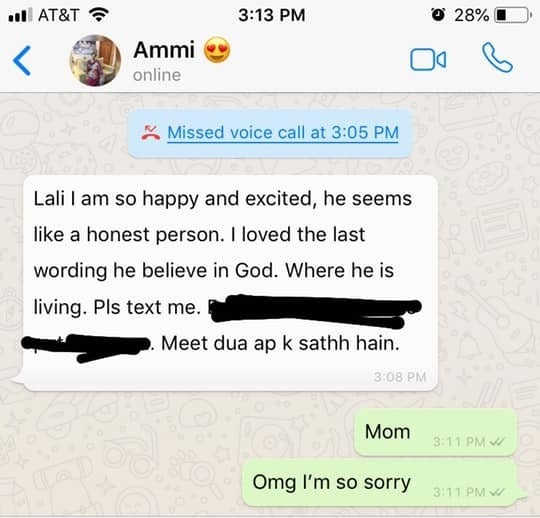 Once Haider tweeted the screenshots, the world marvelled at how pure Ammi is.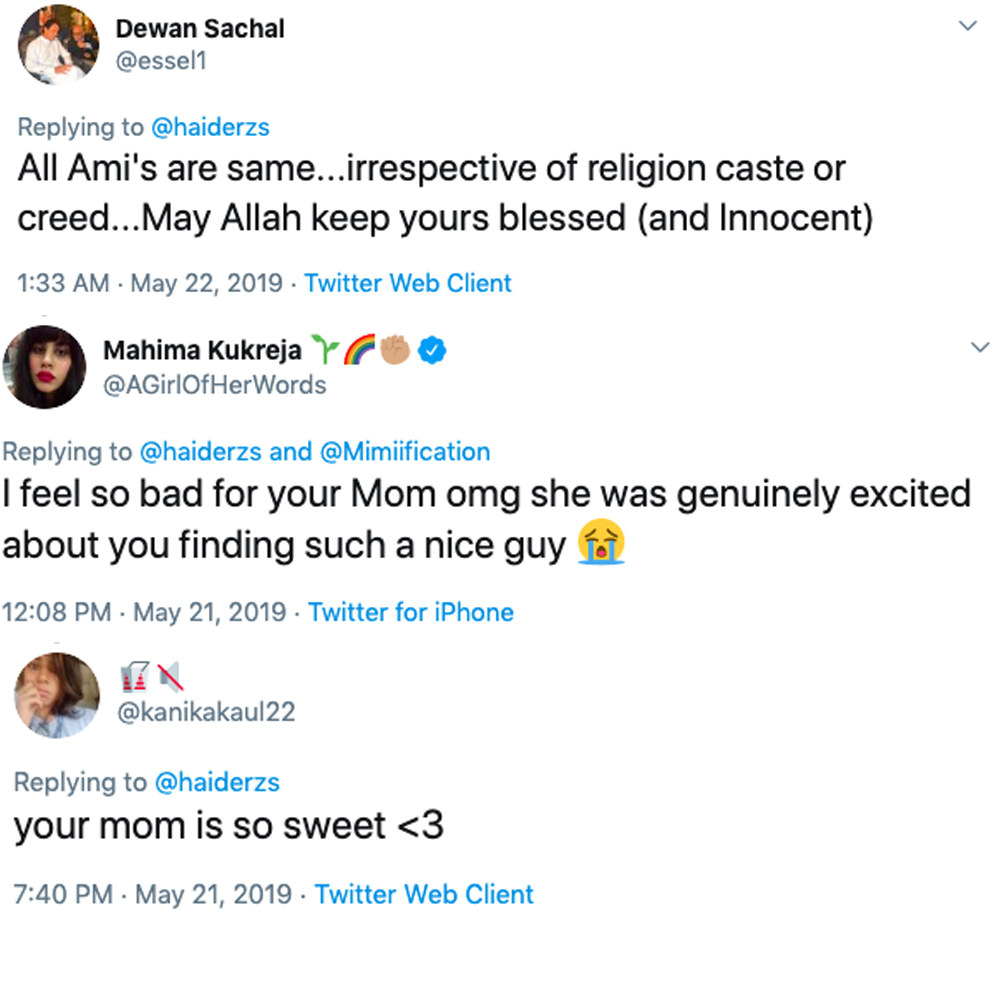 Ammi adjusted pretty quickly to her internet celeb status.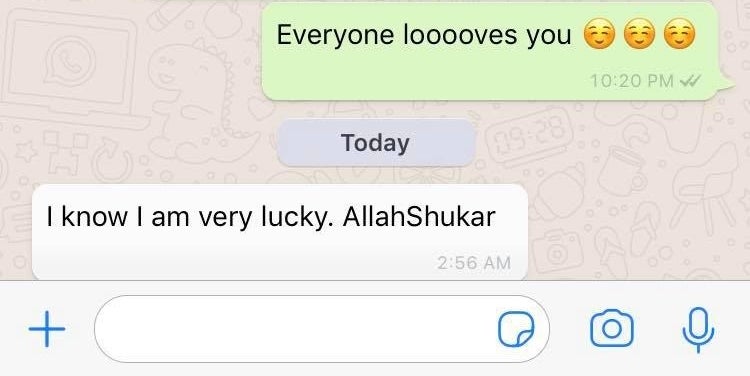 Haider even passed on a message to Keanu Reeves. "If you are single and ready for a lady friend to accompany you on your motorcycle, I can probably clear my schedule," she told BuzzFeed.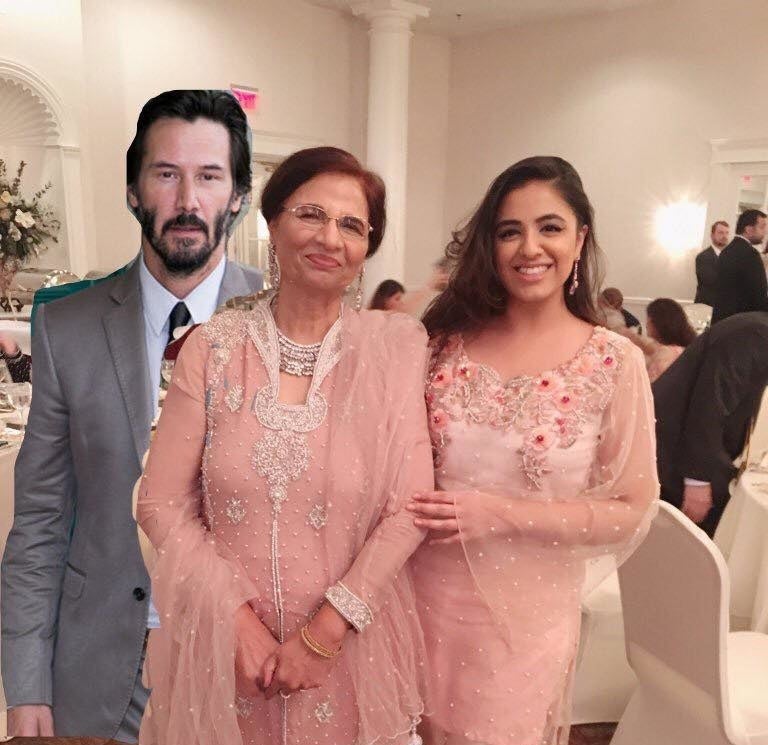 BEST OF LUCK WITH YOUR PURSUITS, ZAHRA. SHOOT YOUR SHOT 2K19.