These Women Had Four Whole Ceremonies To Celebrate Their Wedding And It's Goddamn Magical
A civil ceremony, an Indian one, a walk down the aisle, and a party to end it all. Fairy tales are real, guys.
Meet Manchester-based newlyweds Kaz and Jo Kansal.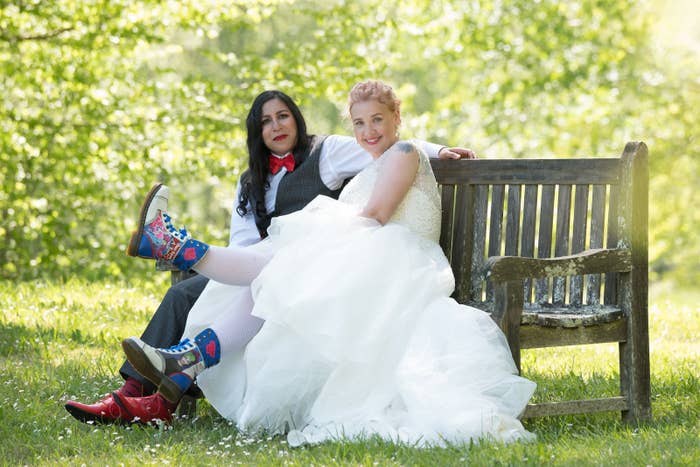 After five years of being friends, a drunken kiss one night brought them together.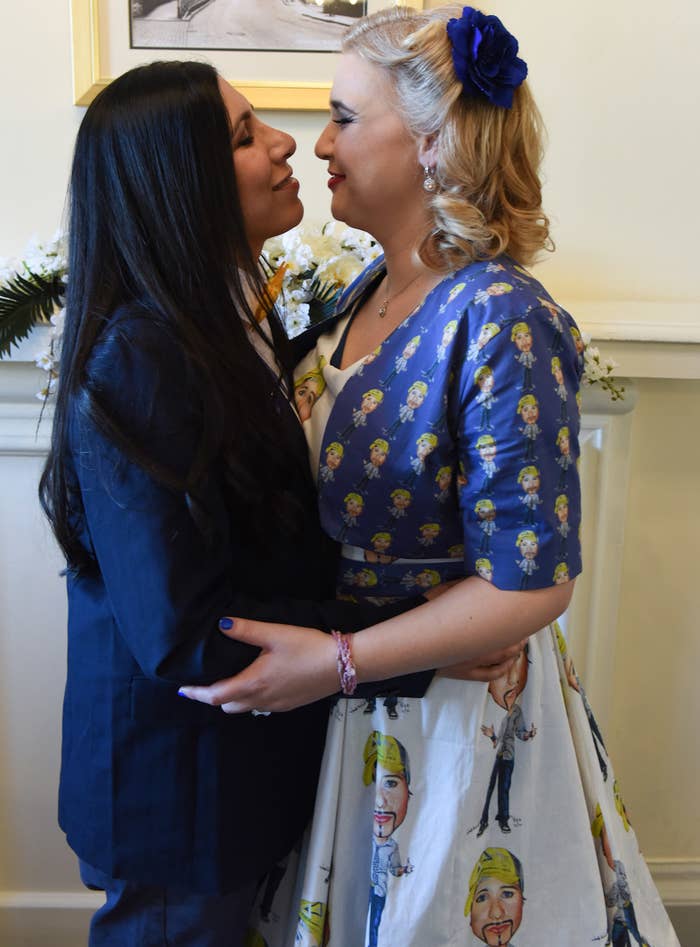 Years later, they decided to get married. To celebrate their union, they decided to start with a legal ceremony. Both the women wore prints based on a cartoon painting of Kaz in drag.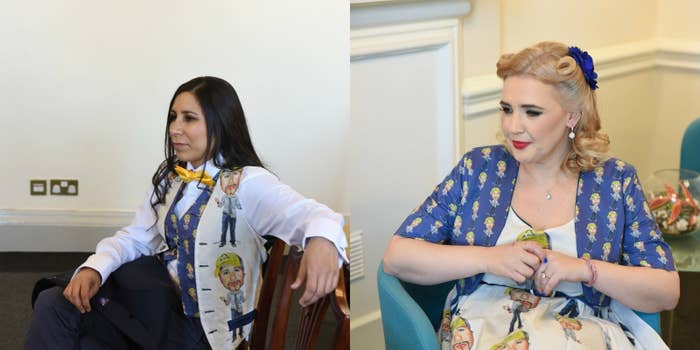 They kicked off their wedding celebrations with a private legal ceremony in their hometown of Stockport in Greater Manchester.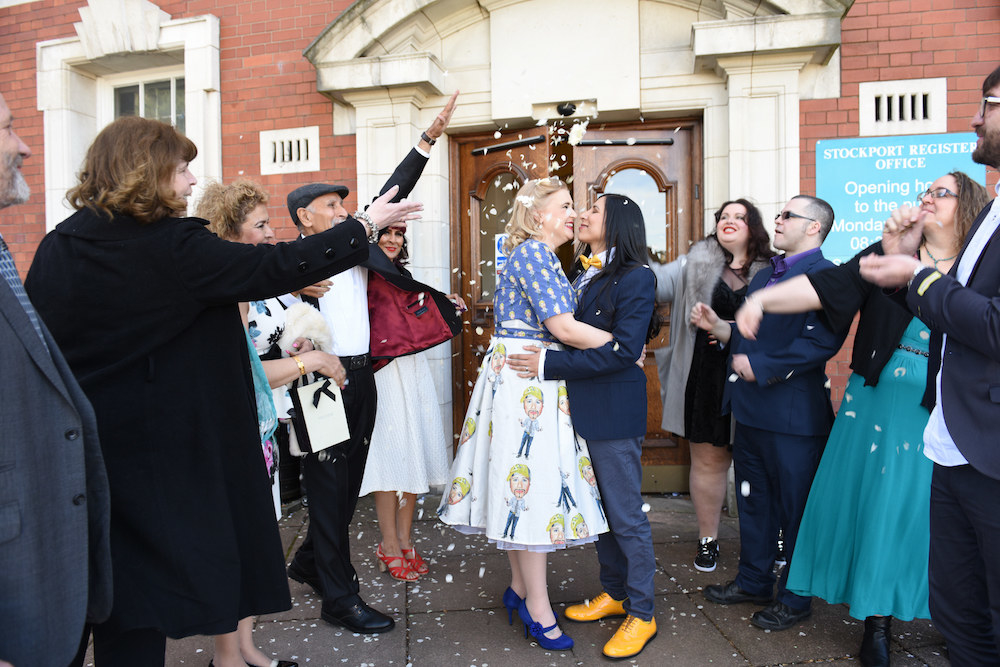 Then, they travelled to France with friends and family to have a Hindu wedding ceremony, in which Kaz dressed up in a dapper sherwani and Jo was in an anarkali.
"The Indian wedding was Jo's idea actually," Kaz, who is Indian, told BuzzFeed.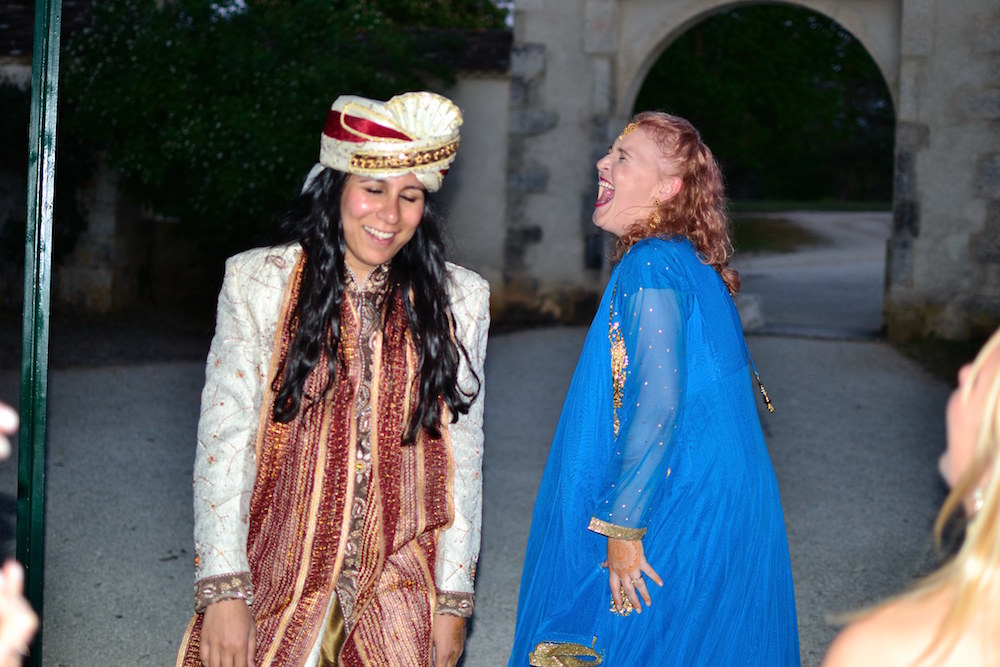 And they had a real blast.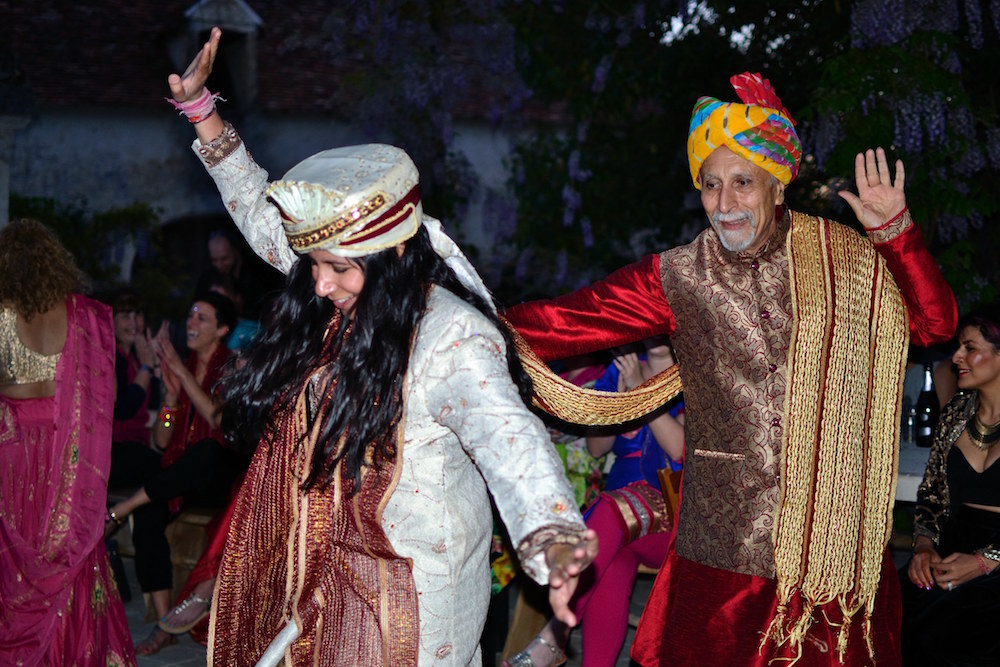 But not before they went on to ceremony number three — the Christian ceremony, which was held in France as well.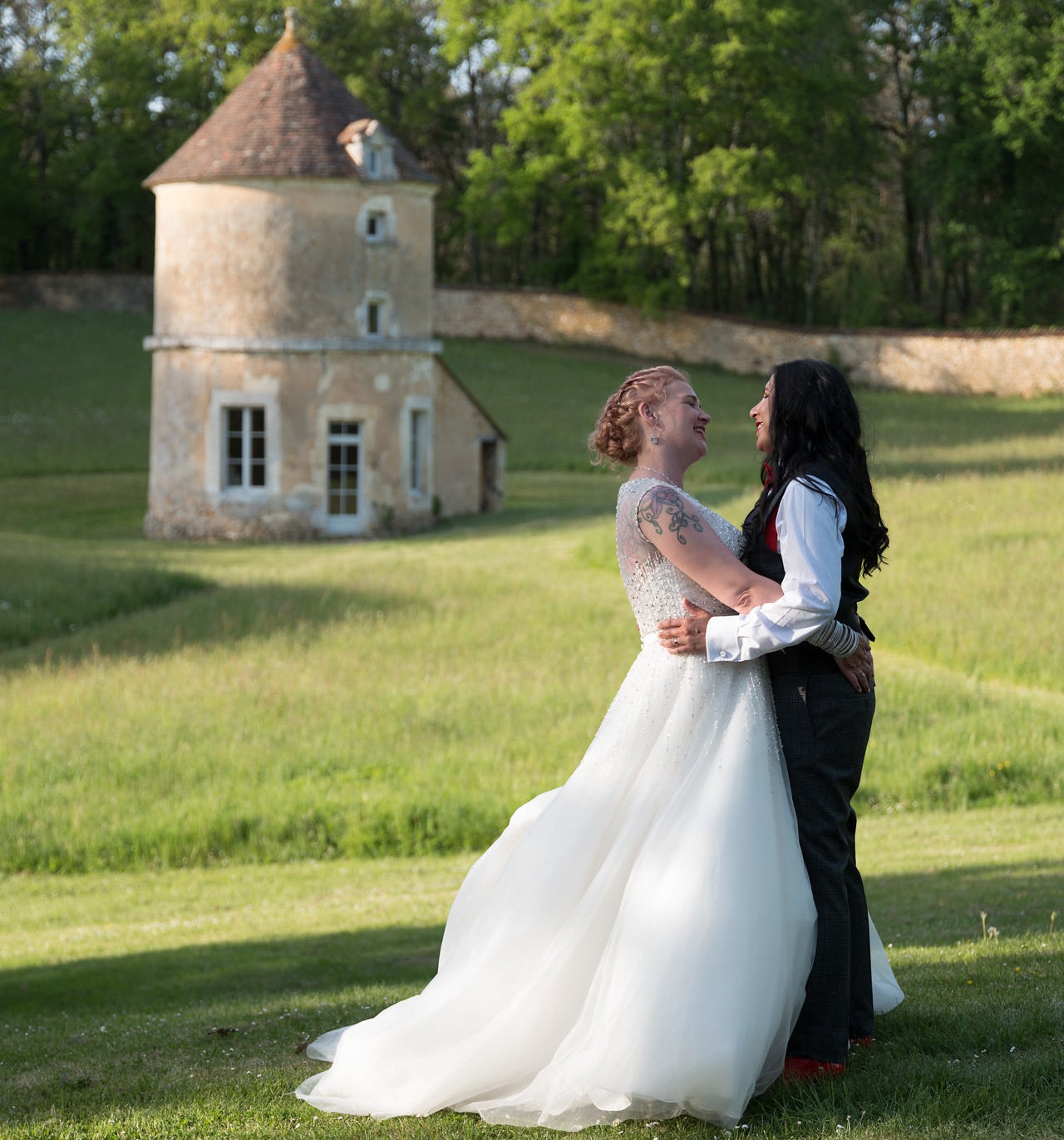 Jo even wore these amazing boots in reference to The Nightmare Before Christmas, a movie Kaz and Jo love.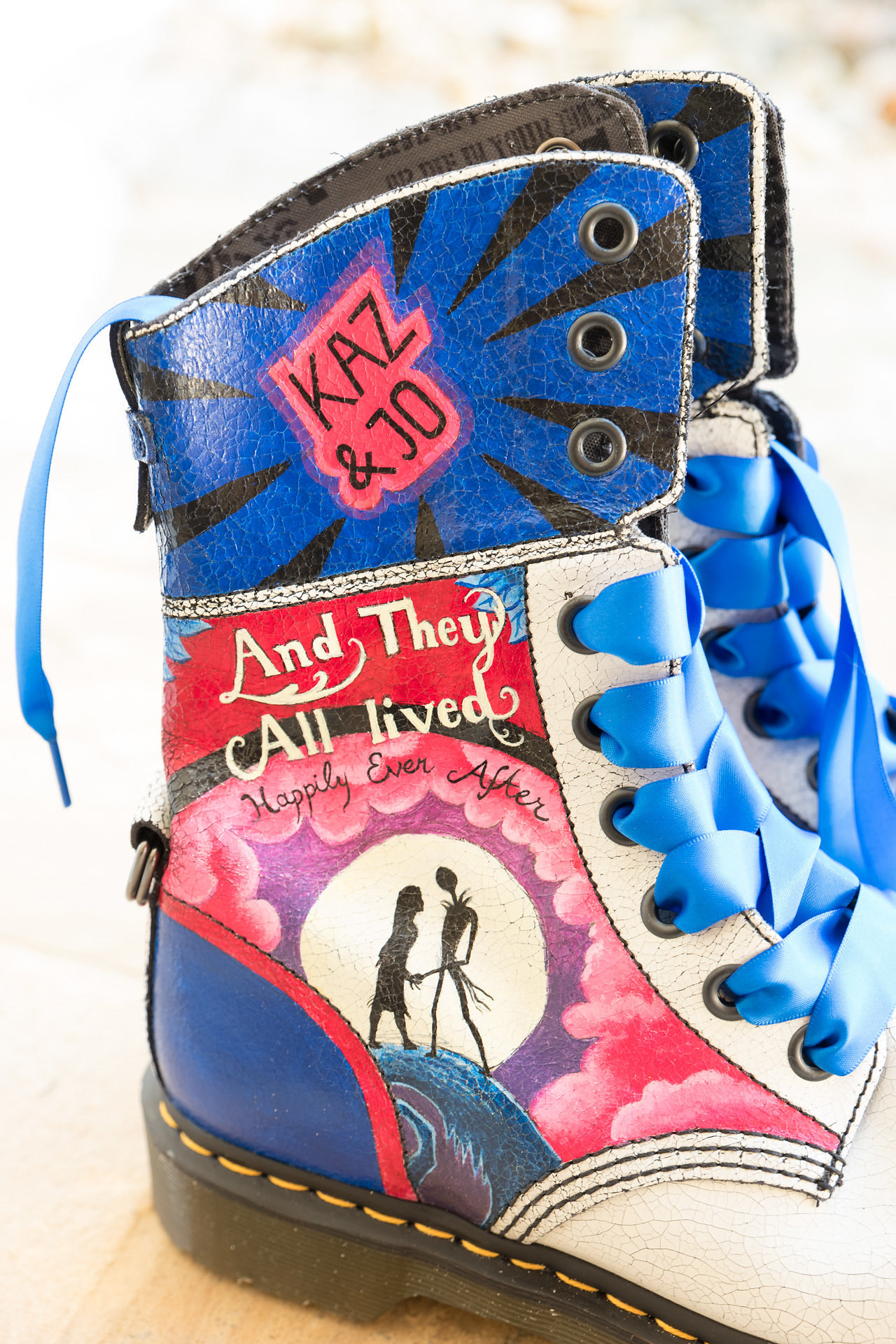 Look at Jo's glowing face as she walked down the aisle.
Their faces could not conceal their joy as they said their vows...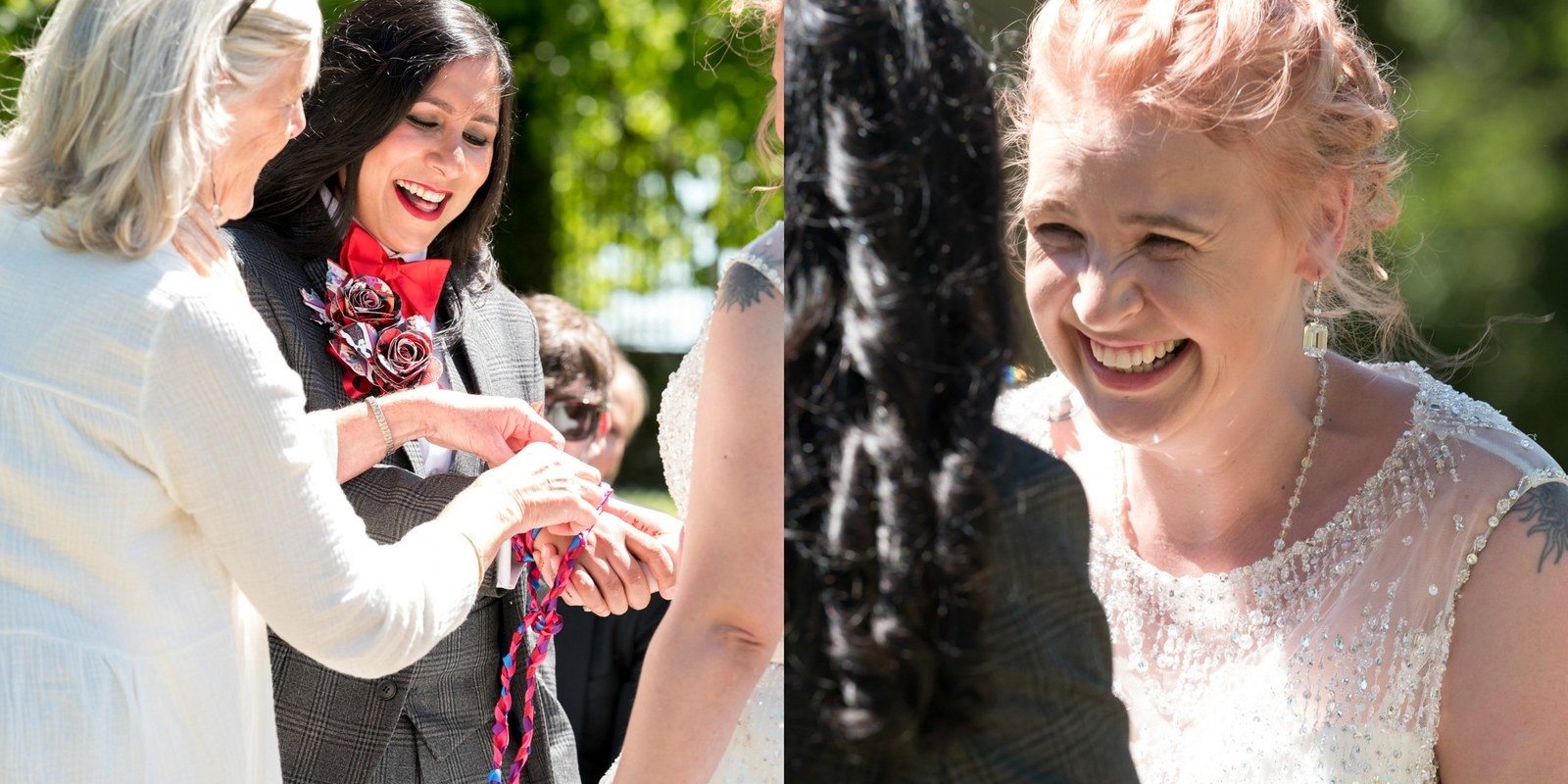 ...and walked right towards their happy ending.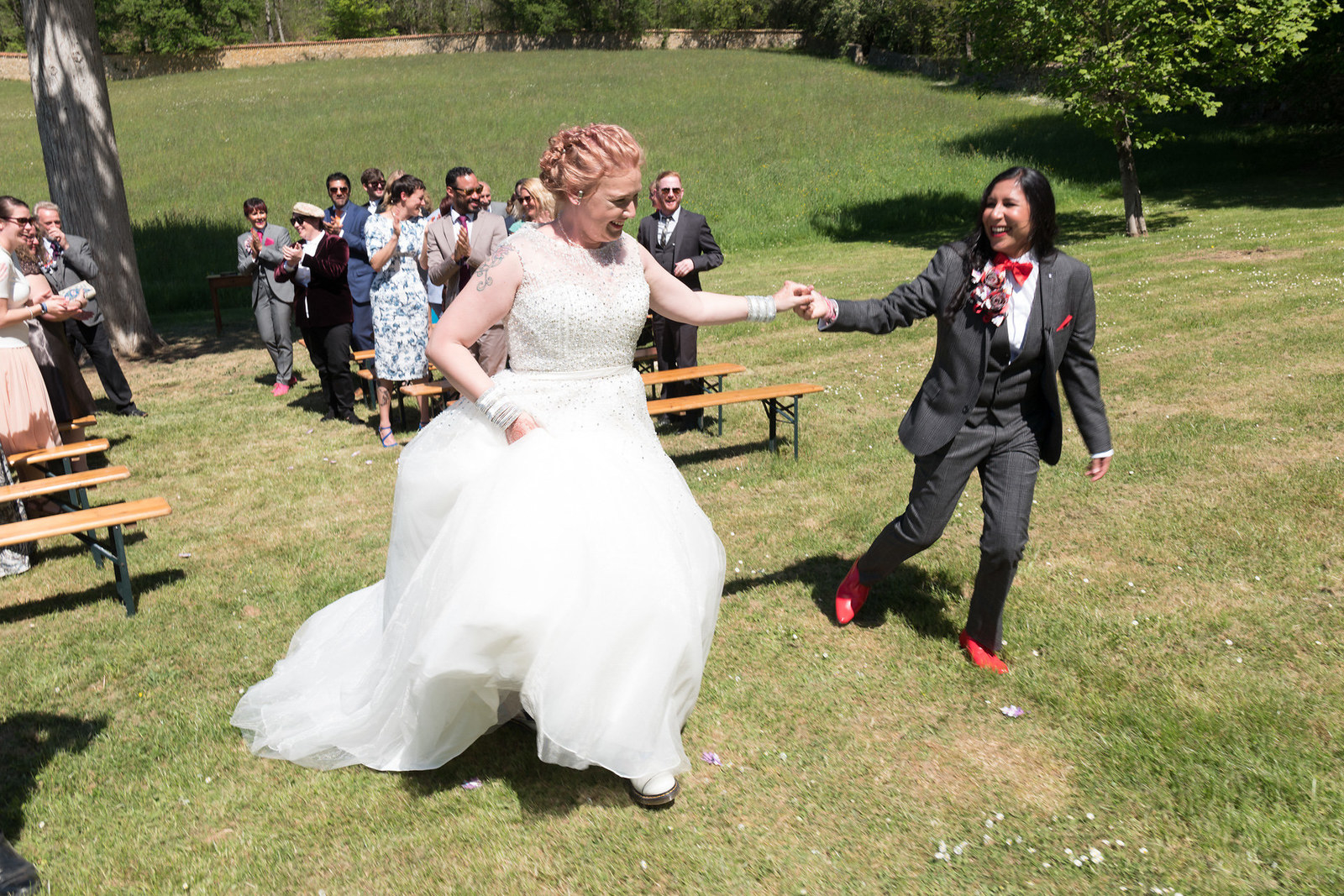 The gorgeous finale was a final reception in Manchester for friends who couldn't make it to the French wedding.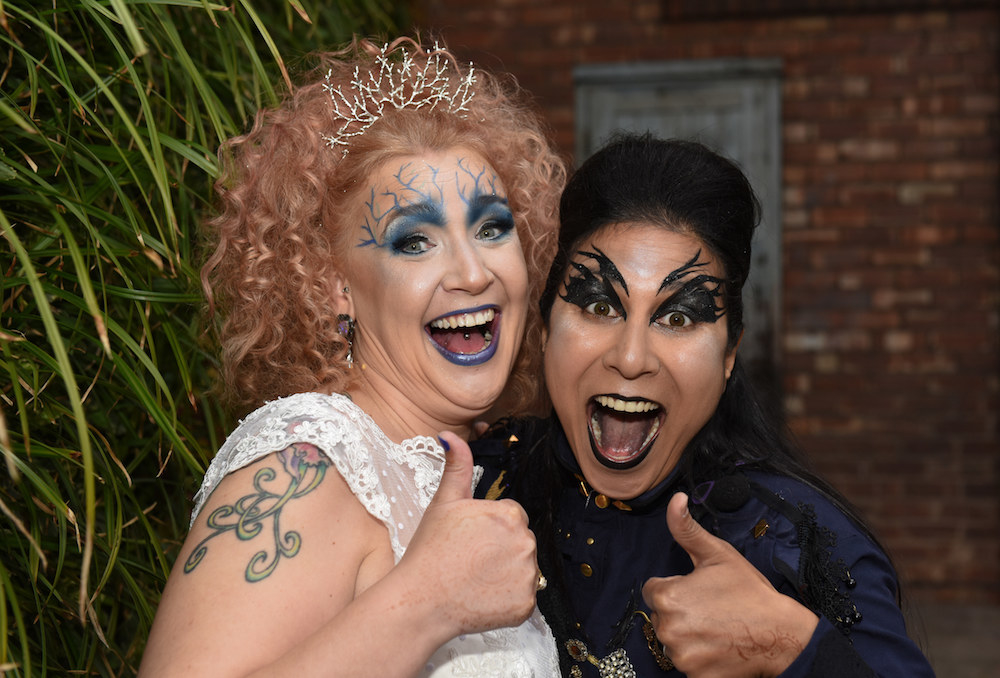 "The Manchester reception was for all our 100-200 friends who we couldn't afford to bring over to France, which is why we did speeches, we had all the France photos on a projector on throughout the night, and we did our first dance again," Kaz told BuzzFeed.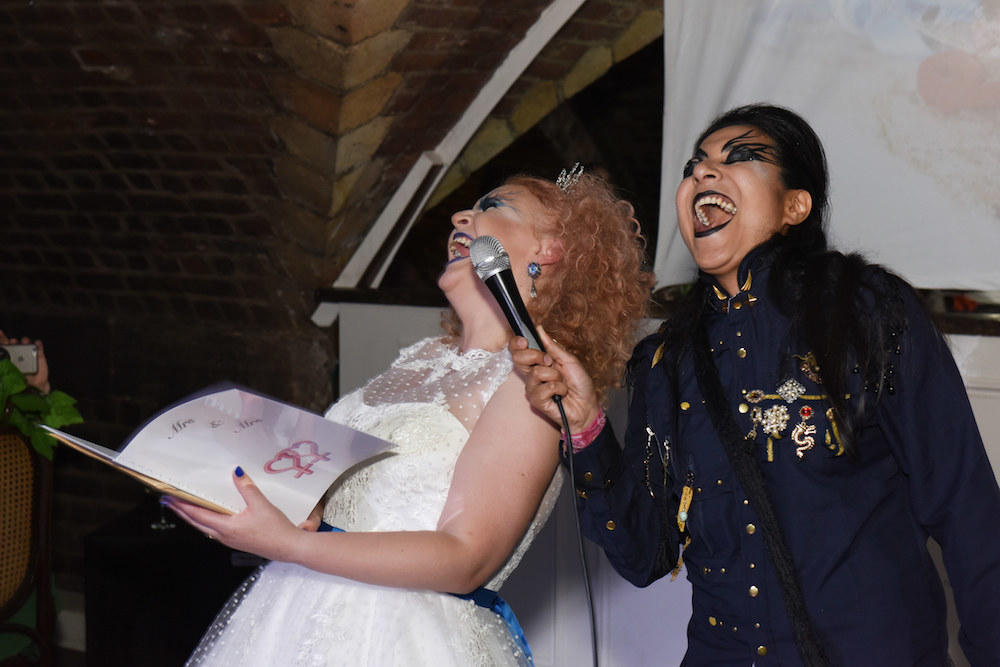 There was glitter, love, and magic everywhere.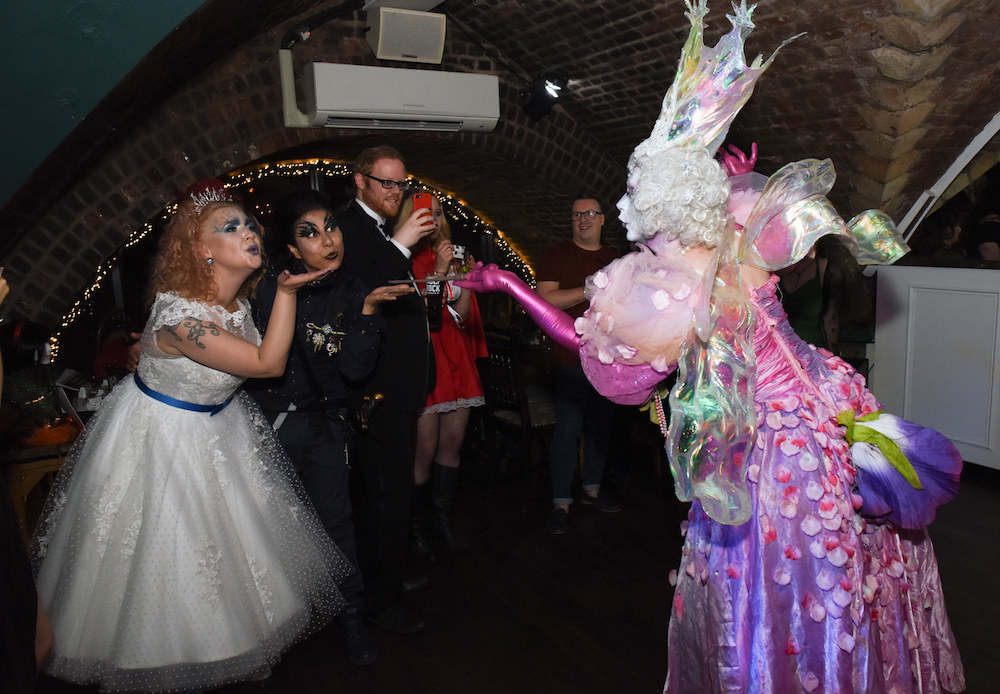 And their best friends, Anna and Cheddar, also joined in.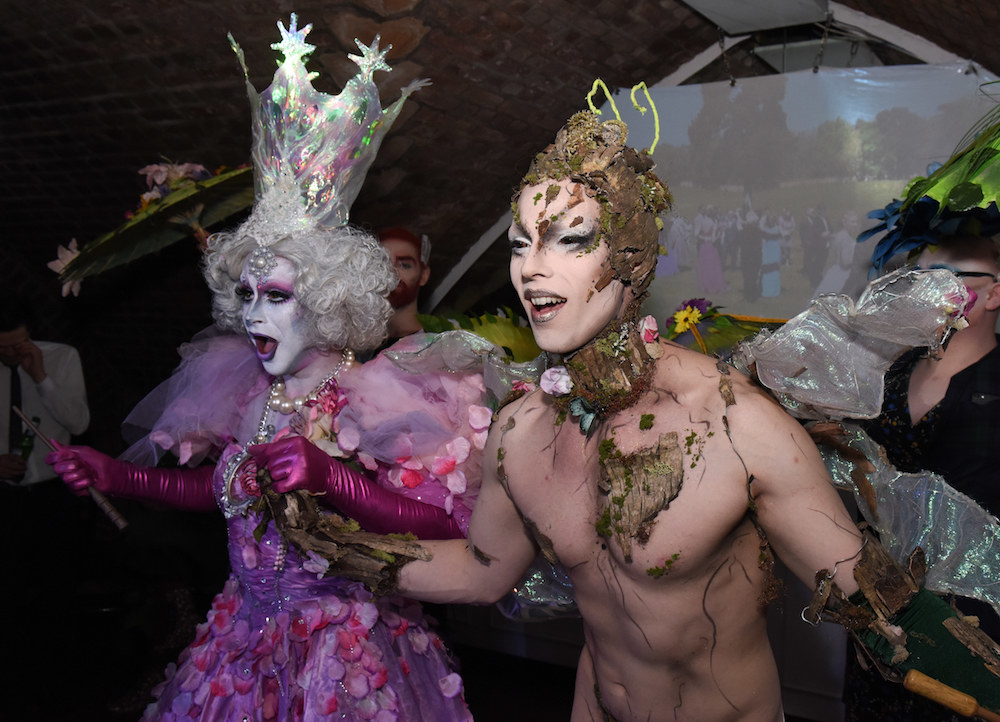 Both Jo's and Kaz's families were more than happy to have them joined together in holy matrimony.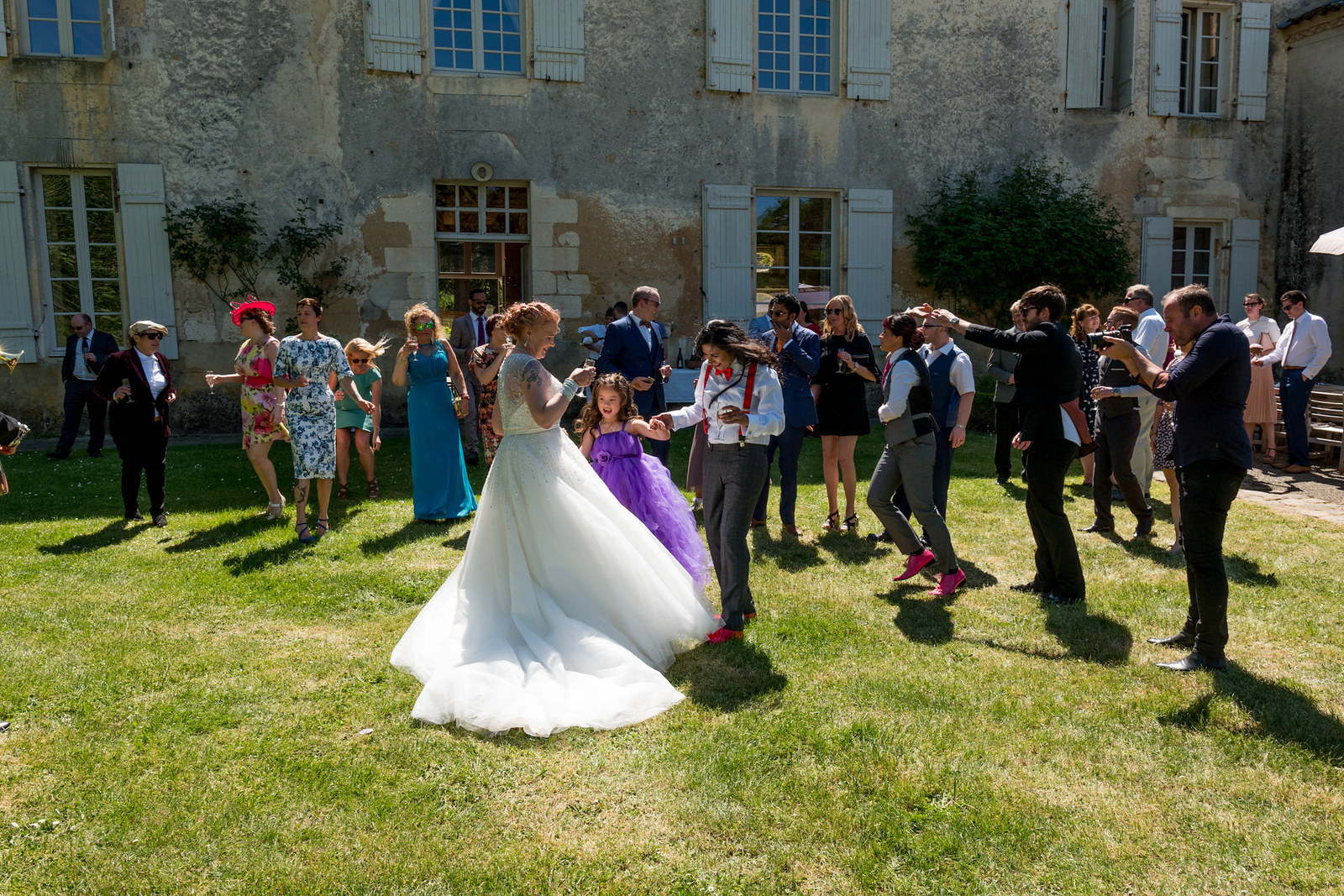 Here's to knowing that everyone does eventually get their fairy tale ending.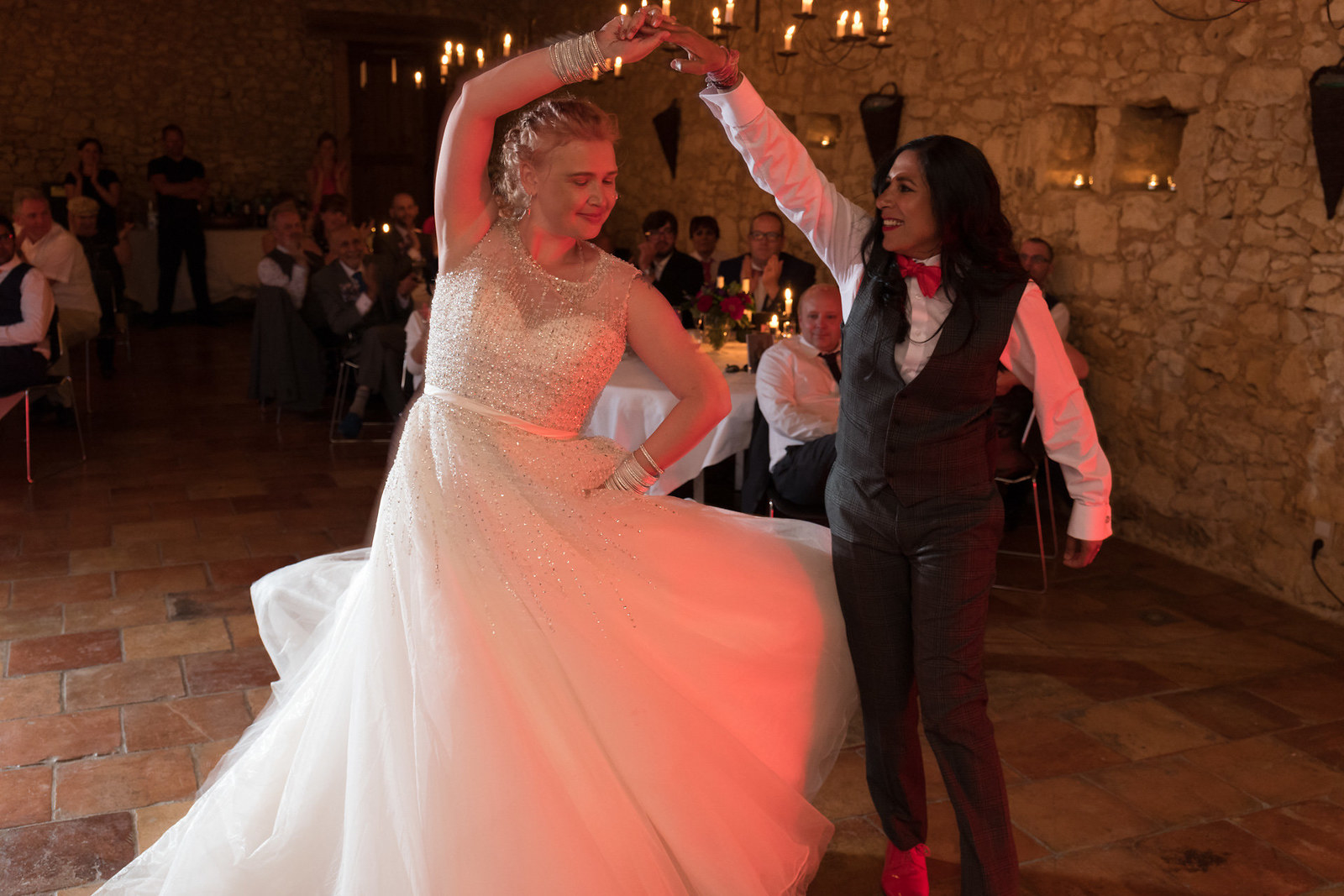 Credits:
Tom Kuznair – choreography
Anna Phylactic and Cheddar Gorgeous – hosts
KelliAnne Newiss Photography – photography for legal and Manchester
JAM – photography for France
Chris – videographer for France
Cat and Presley Swensson – caterers for France
Lock 91 – venue for Manchester
La Léotardie – venue for France
Moira Stephen – celebrant, France
Glenn Jones/wretchedginger – images for buttonholes
Andy Bennett-Steele – wedding planner