Wow, A Bunch Of Right Wingers' Grandmothers Had The Exact Same Thought About "Veere Di Wedding"
And they all seem to have made the same grammatical errors as well.
In April, the rape case of an eight-year-old girl from Kathua made national news, prompting anger across the country. Even Bollywood got involved, including the leads from Veere Di Wedding.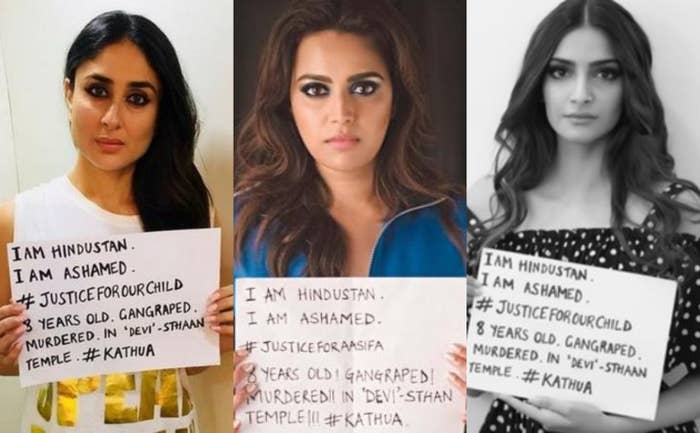 This prompted a whole bunch of right-wingers, who insisted the rapist was falsely accused, to ask people to boycott the film.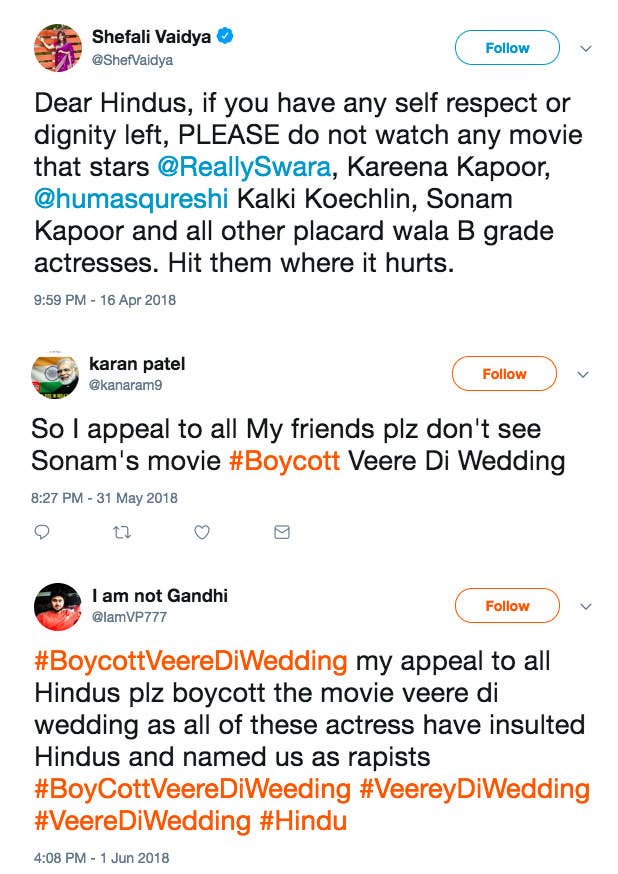 [SPOILER ALERT] Veere Di Wedding has a scene where Swara Bhasker masturbates with a dildo and it looks super fun.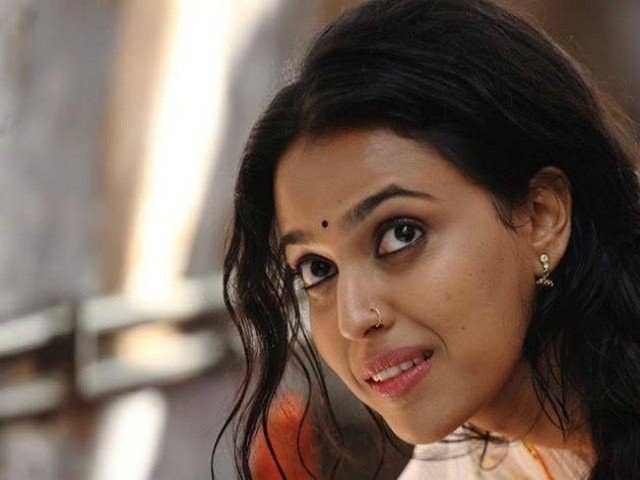 However, in the TWO days since the release, Bhasker has been receiving the same tweet over and over.
And it's the same review from every grandmother, guys. With the same grammatical error...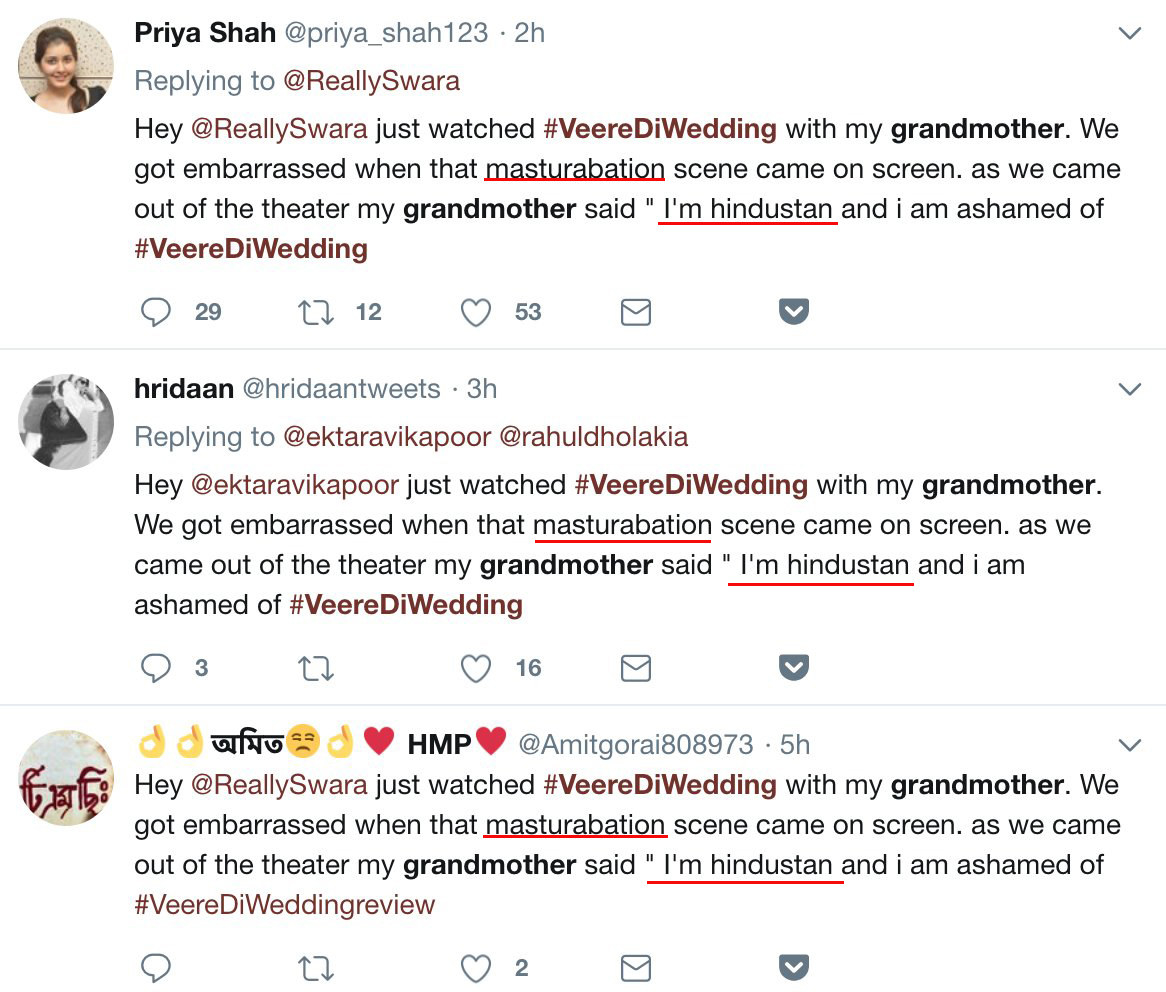 Of course, Bhasker couldn't give two shits about the sponsored tweetstorm anyway.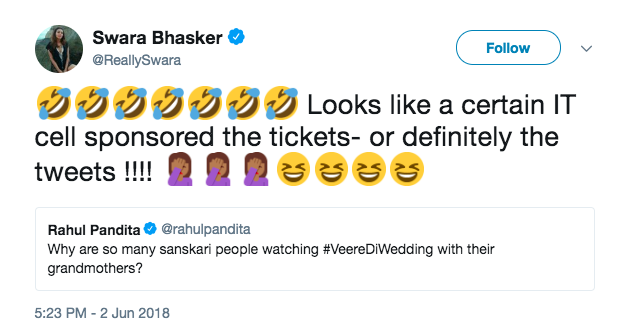 And since we're speaking of the Indian internet here, this just became meme fodder for everyone else.