Yesterday, a 19-year-old Mumbai-based student and poet made allegations of sexual misconduct against 25-year-old Mumbai slam poet Shamir Reuben.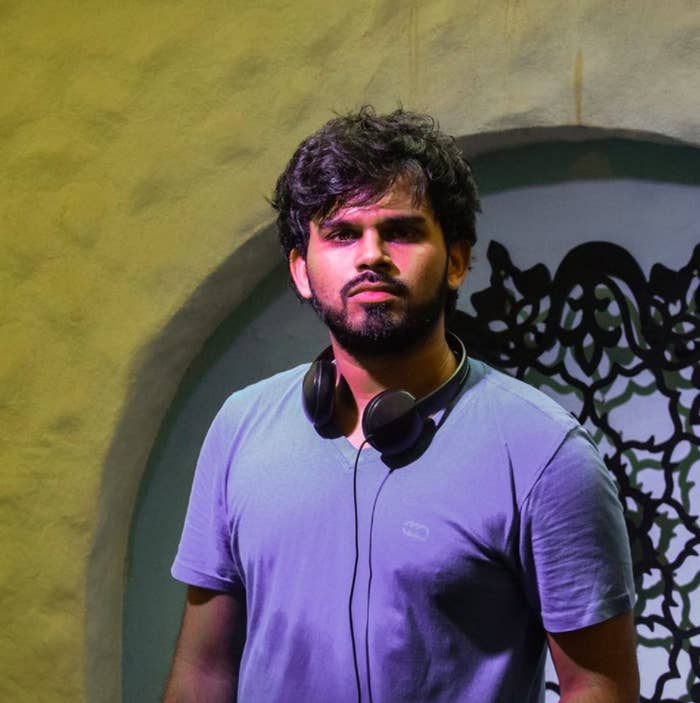 The woman wrote a post on Facebook detailing instances in which Reuben initiated inappropriate conversation with her and a friend of hers.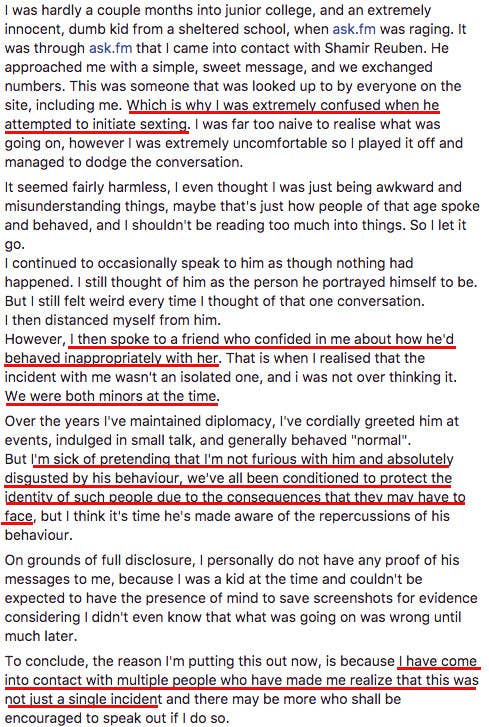 According to the original poster, she was just 16 when she was approached by Reuben, who was 22 at the time. This was in 2015.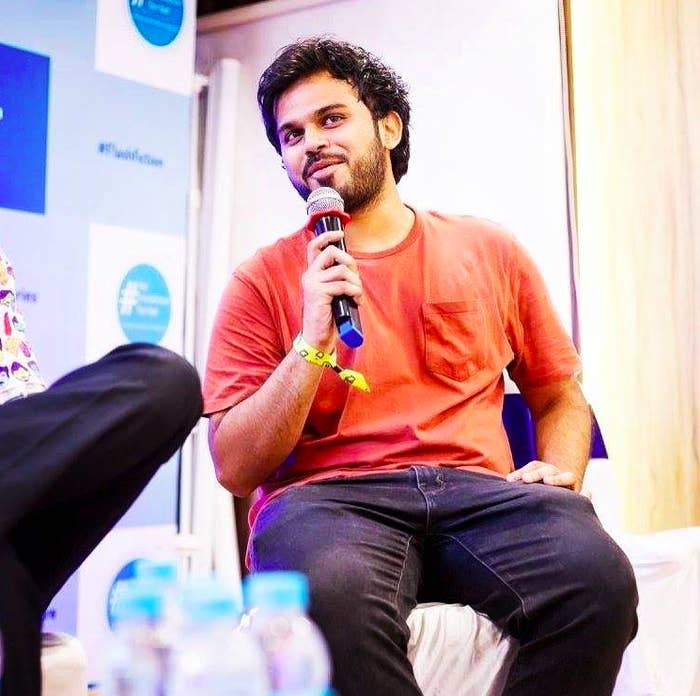 Here's another account, this one from a woman who interacted with Reuben at a poetry event, after which he texted her inappropriately.
"With the recent increase in people speaking out against powerful men, I realised that I had nothing to be afraid of and it was high time I let out all the anger I've been feeling for all these years," the original poster told BuzzFeed. "I'd been thinking of doing this for a while, I just didn't know how to go about it... Because I was so young, I did not think of saving the conversations. However, a lot of people have sent me screenshots of their conversations with him. A lot of people who were/are friends of his have spoken up against him. That has been extremely encouraging, considering I was expecting them to defend him and was afraid of having to face backlash. Surprisingly, there's been none."
Prominent female poets like Harnidh Kaur and Aranya Johar have been supportive of victims.
Yesterday, Reuben's employer Kommune (where he is head of content) announced that it had suspended his role at the organisation.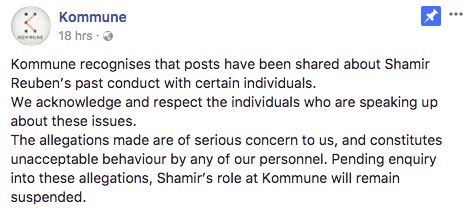 Reuben addressed the allegations on his Facebook profile:
So far, none of the women who have made allegations against him have filed any FIRs or taken any legal course of action.
UPDATE
The headline of this article has been changed to be more clear, and information has been added regarding the legal implications of Reuben's actions under POCSO.
UPDATE
The original poster's name has been retracted on her request.
UPDATE
The name of one of the accusers has been retracted on her request.