1.

Why was Tara admitted in the hospital?

Excel Entertainment

Lympho sarcoma of the intestines

2.

Who did Sid draw on the napkin in this scene?

Excel Entertainment

3.

What song was Akash joking about singing?

Excel Entertainment

"Naukri Milne Ke Sau Tareeke"

4.

Akash assumes Shalini is related to Rohit. But what was his assumption?

Excel Entertainment

5.

What is the correct order of this iconic dialogue?

Excel Entertainment

"Haan main, suno toh, magar wo, tumne toh, lekin main, kabse ke — Main Akash ke yahaan."

"Haan main, magar wo, tumne toh, lekin main, kabse ke — Main Akash ke yahaan."

"Haan main, magar wo, suno toh, tumne toh, lekin main, kabse ke — Main Akash ke yahaan."

"Haan main, magar wo, tumne toh, suno toh, lekin tum, kabse ke — Main Akash ke yahaan."

6.

What is the order that the trio are sitting in (L-R)?

Excel Entertainment

7.

What does Sid dream of doing with Christine in Switzerland?

Excel Entertainment

8.

What did Akash's dad ask him?

Excel Entertainment

"Aage ka kya socha hai, Akash?"

"Kuch apni zindagi ke baare mein socha hai?"

"Life mein settle ho jaao."

9.

What song do Akash and Tara dance to on her birthday?

Excel Entertainment

10.

What does Akash claim his first word was?

Excel Entertainment

11.

What is Steve's full name?

Excel Entertainment

12.

What was the name Sameer gave Subodh behind his back?

Excel Entertainment

13.

What did Subodh buy for Pooja every day while they were dating?

14.

What did Akash and Shalini watch at the opera?

Excel Entertainment

They never mention the name.

15.

What did Akash bring along for this extremely awkward dinner?

Excel Entertainment

16.

How old was Shalini when her parents died?

Excel Entertainment

17.

How many times was Akash hit in the movie?

Excel Entertainment
We Bet You Cannot Correctly Answer All 17 Questions In This "Dil Chahta Hai" Quiz
Jaane kyun you're even taking this quiz.
Your dil is somewhere else. Please go watch the film again to appreciate it. It will probably be like you're watching it for the first time anyway.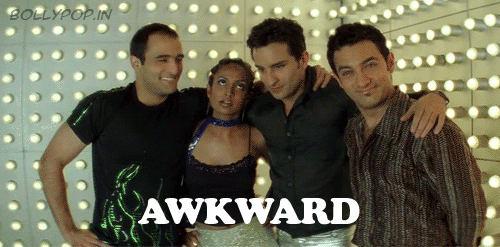 I mean, yeah, you went to Goa and sat at that fort because you've seen this film a couple of times and loved it. But, clearly not enough.

Dil chahta hai that I send you all my love.
I mean, you know the movie inside out. You're probably Farhan Akhtar himself. Go forth and boast about your knowledge of this film.