These are Dubai-based newlyweds, Junaid Shaikh and Garima Joshi.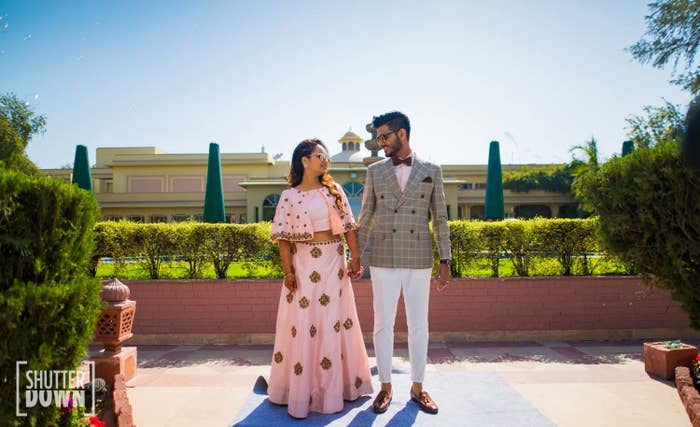 Shaikh was Joshi's senior at Symbiosis in Pune. But, it was only much later when they came across each other in Dubai while doing their masters that they fell in love.
But because Shaikh is a Muslim and Joshi a Hindu, they had a lot of trouble getting their families to accept their relationship.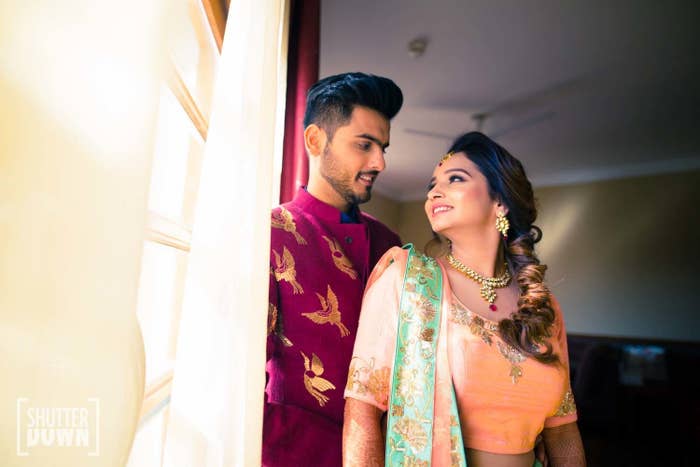 And though things were tough, it didn't stop them from trying anyway.
Once the approval came in, they decided to do away with religious ceremony and instead just celebrate their wedding with their loved ones.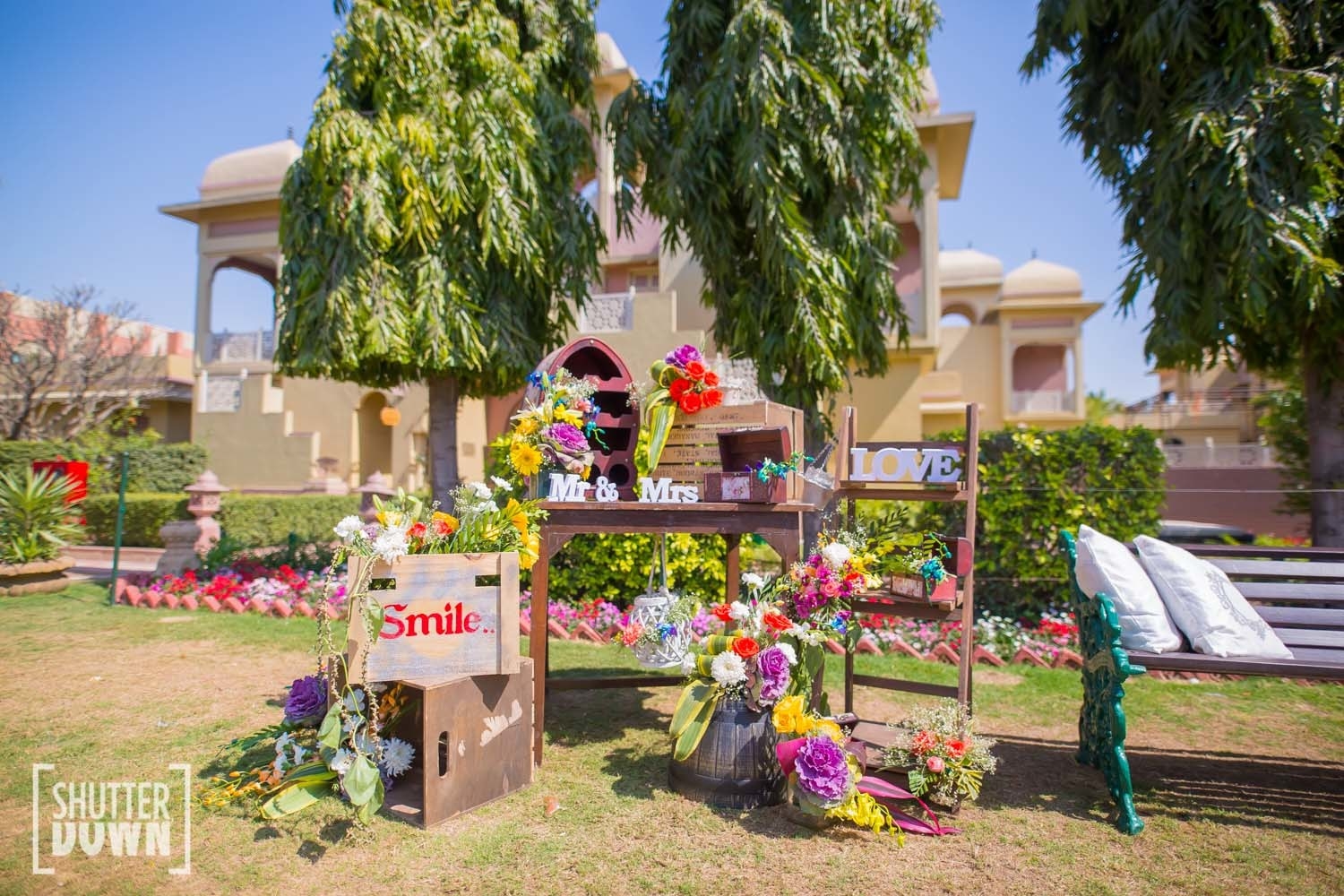 "The politics of India has managed to convince everyone that Hindus and Muslims are so different that they would never get along, let alone be married to each other. Hence we decided to avoid any conflicts and just celebrate our togetherness to see this day through," Joshi told BuzzFeed.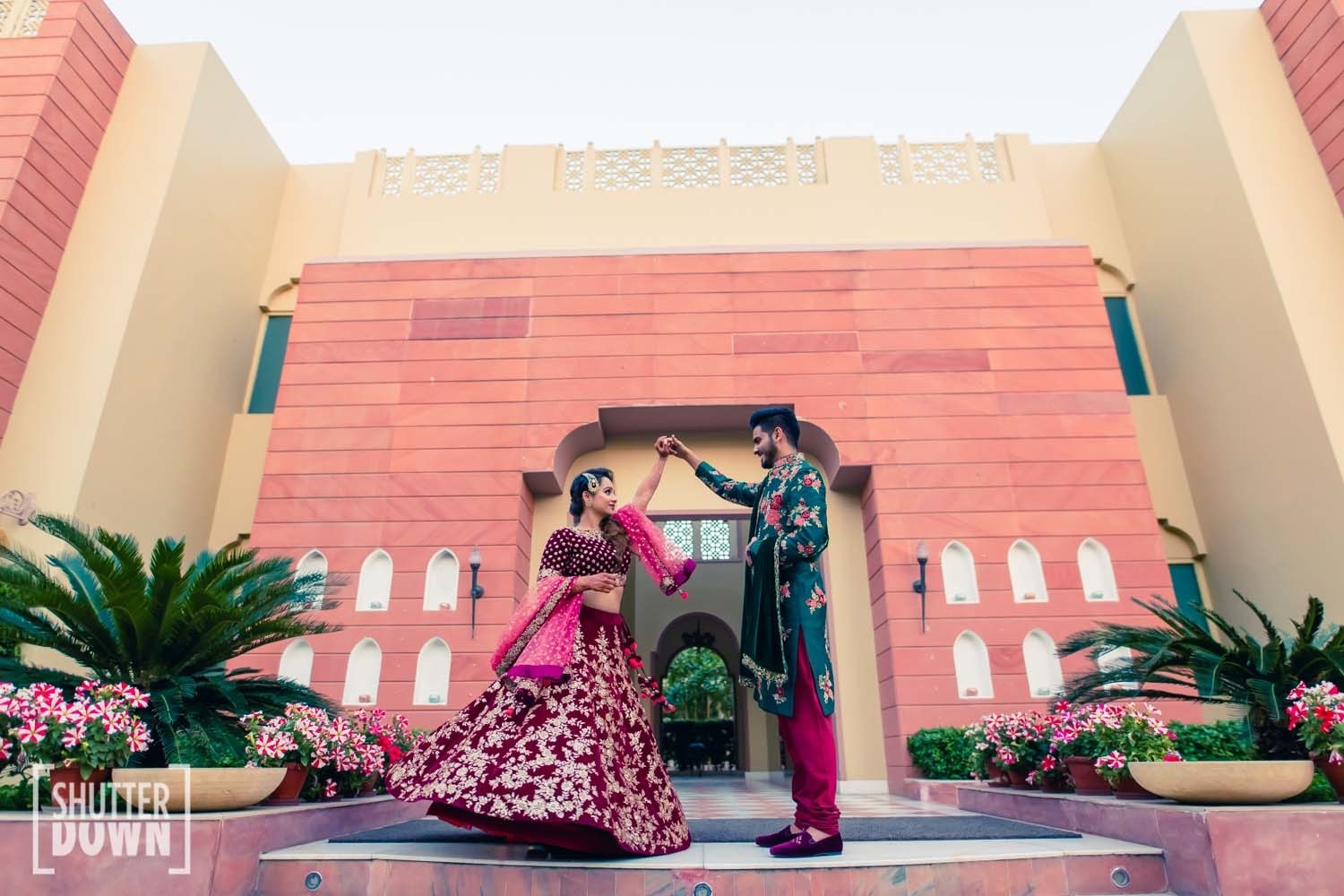 So, ditching the nikaah and the pheras, they decided to dance the night away.
Look at their stellar cake telling the world exactly who they are, irrespective of their religious identities.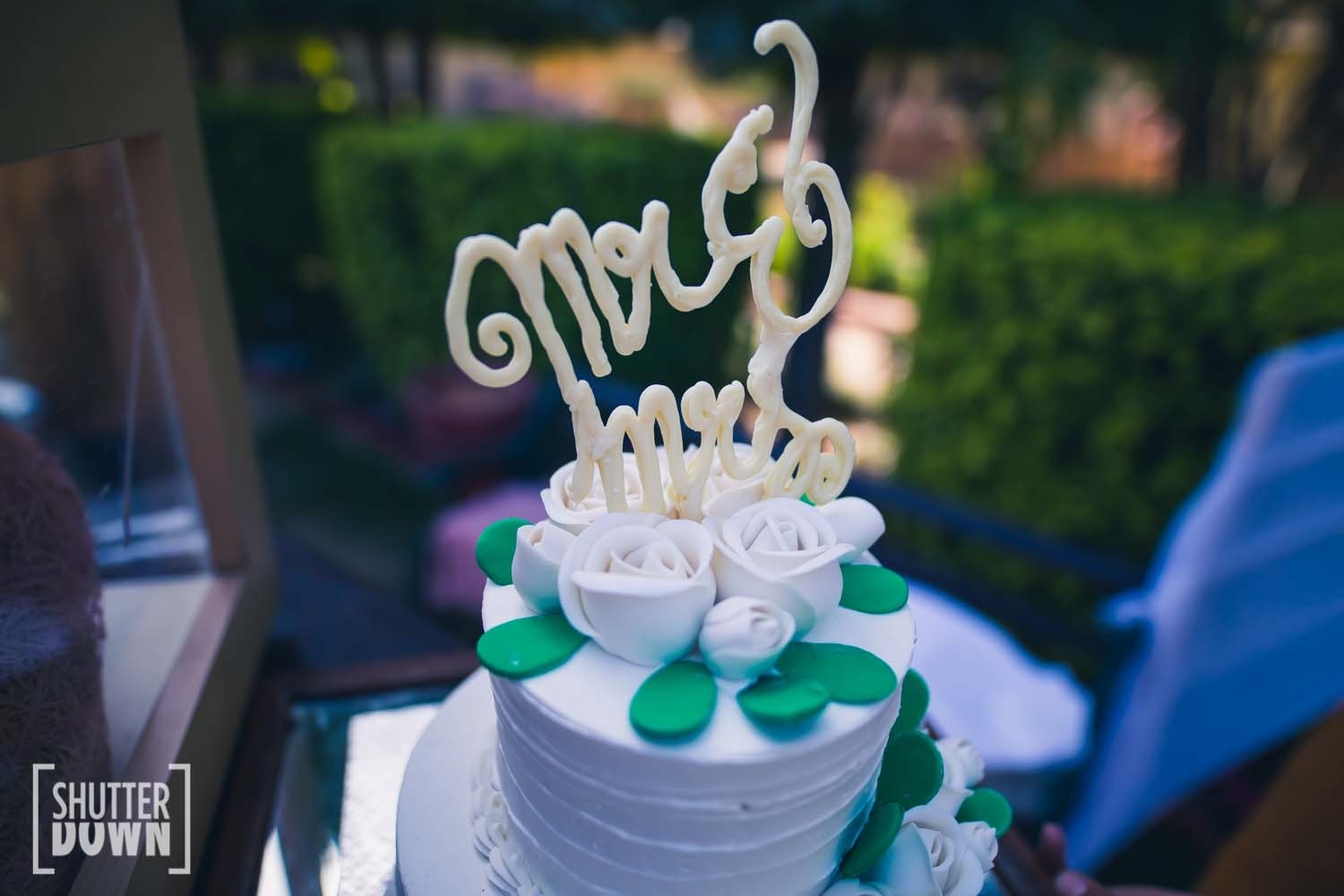 They celebrated their union with their hands in the air like they just didn't care for social norms or tradition.
And most importantly, they stepped right into their roles as best friends, lovers, and partners for life while making the rest of us shed silent tears.