Priyanka Chopra and Nick Jonas' wedding photos have finally been published in an exclusive cover story in People magazine.
The couple sold the photos to People for $2.5 million and since we can't use them, I am going to show you a pictoral representation that my colleague (embarrassedly) drew.
For the Indian wedding ceremony, Nick and Priyanka wore a Sabyasachi sherwani and a red Sabyasachi lehenga respectively. Cute.
For the Christian wedding ceremony, the couple wore outfits designed by their personal Cupid, Ralph Lauren. PC was walked down the aisle by her mom, Madhu Chopra.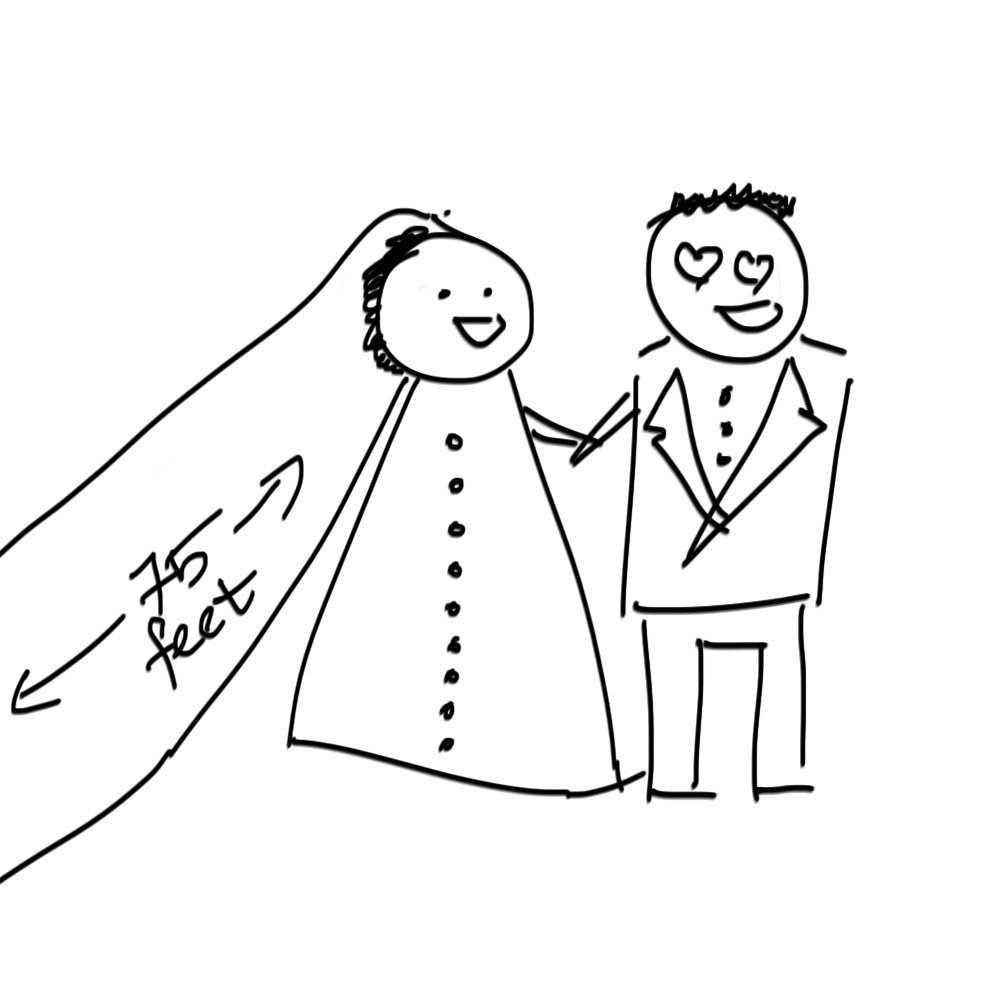 Here's a video of the western ceremony to prove what I am saying about the length of the veil.
So, God bless the couple and hope we get to see all their pictures legally.