29 Hilarious Facts Farah Khan Revealed About The Making Of "Om Shanti Om"
TIL Farah Khan threw up every time SRK took off his shirt in "Dard-e-Disco" and people got Tag Heuer watches for being a part of "Deewangi Deewangi".
1. Farah Khan first noted the story for Om Shanti Om in a diary when she was handling the choreography for Bombay Dreams, a musical about a boy from the slums becoming a superstar
2. Many years later, after Shah Rukh Khan rejected the first draft of Happy New Year, Farah was reminded of the idea by her husband, Shirish Kunder.
3. The first draft of the script (without dialogue) was completed within two weeks.
4. The scene where Om saves Shanti Priya from the fire was a callback to Mother India, where Sunil Dutt saved Nargis from a fire that went out of control on set IRL.
5. Sajid Khan told his sister to include a stuffed tiger for the scene where Om was filming the fake fight scene after being inspired by a film called Tarzan 303. She loved the idea and ordered a stuffed tiger overnight.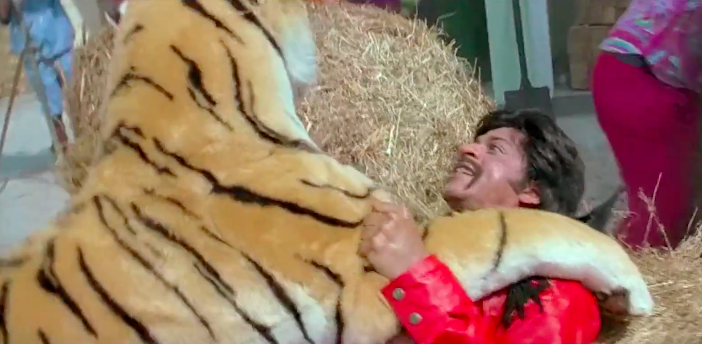 6. It was Shah Rukh Khan's idea to yell "Naughty pussy" at the poor toy.
7. In the scene where Shanti Priya's film Dreamy Girl is being premiered, the doppelgangers for a bunch of old-time actors started fighting on the red carpet over who gets a chance to go up first.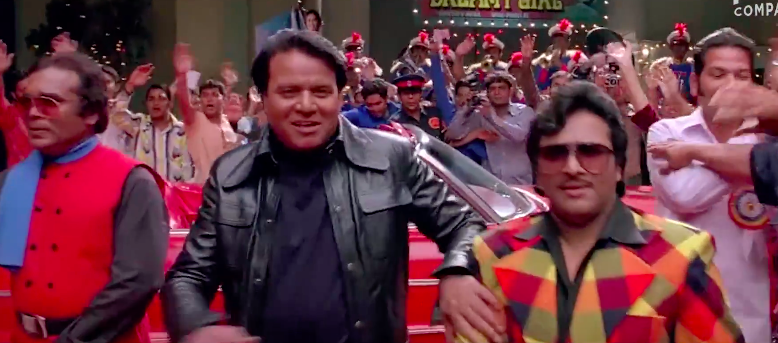 8. Farah Khan, who was pregnant at the time that "Dard-E-Disco" was being shot, would throw up every time Shah Rukh Khan took his shirt off for the song.
9. Farah Khan thought that Deepika Padukone gave a "terrible screen test". In fact, they thought her diction was so bad that they had to turn the sound off.
10. But she was so taken by Deepika's beauty, that she decided to cast her anyway and dub her sound in selected scenes.
11. They auditioned even for the role of Deepika's voice because they didn't want a familiar voice for a new face.
12. Deepika's character, Shanti Priya, was modelled on Hema Malini in the 1970s. They named the film Dreamy Girl based on the actual Hema Malini film Dream Girl (1977).
13. Deepika Padukone was only 20 when the film was being made.
14. Arjun Rampal was cornered by Farah Khan and Shah Rukh Khan in a bathroom at Shah Rukh's New Year's Eve party to convince him to be a part of the movie.
15. He initially refused to do the movie because he thought his character was "too evil", but was later convinced by Shah Rukh to join the cast anyway.
16. In fact, it was Shah Rukh's idea to add the mustache to Arjun's look.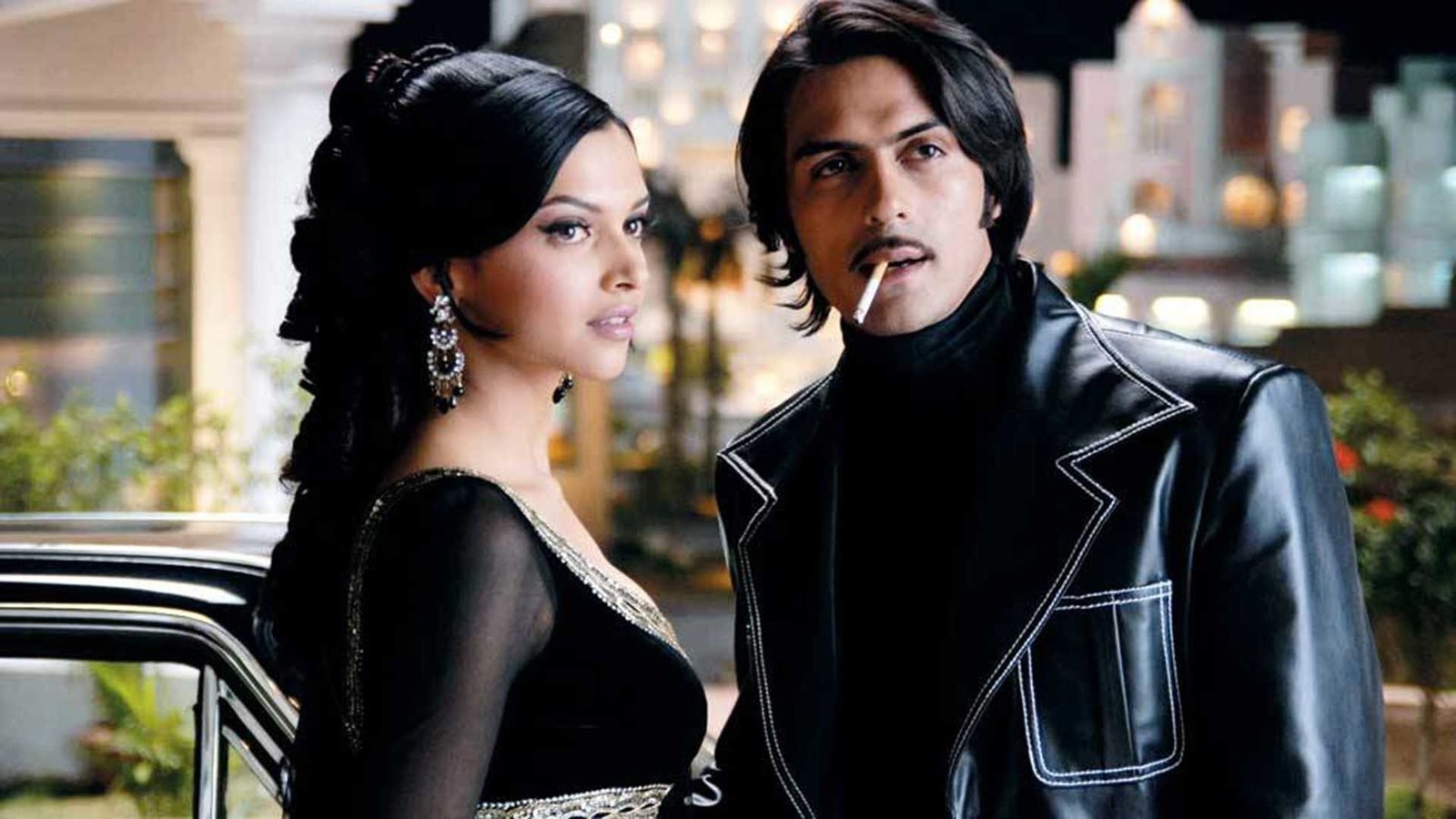 17. There were a total of 31 Bollywood stars in the song "Deewangi Deewangi".
18. There would have been more, but many didn't make it. For example, Fardeen Khan got arrested at Dubai airport in a drug case when he was on the way to shoot for the song.
19. Dev Anand refused to be in the song because he "only did lead roles, not cameos".
20. It was Shah Rukh's responsibility to rope in Dilip Kumar and Saira Banu for the song. But, they never showed up.
21. Amitabh Bachchan would have showed up, but he was a ~tad~ busy with Abhishek's wedding to Aishwarya Rai.
22. Rekha took two days just to rehearse for her appearance in the song.
23. Aamir Khan refused to shoot the song because he was editing Taare Zameen Par.
24. But, Farah Khan said it was her dream to have the three Khans (Salman, Shah Rukh and Aamir) in the same frame.
25. The song was shot over six days, wherein six people would come at a time to shoot their parts and leave. But, instead, they'd just hang around to chill with other Bollywood stars. NBD.
26. In the midst of all this chilling, Salman Khan, along with Saif Ali Khan, just cahj jumped into Dharmendra's shot in the song and started dancing with him.
27. All the actresses who featured in the song were allowed to keep their Manish Malhotra-designed clothes from the shoot.
28. Every celeb who took their time out for the song was given a hamper with many gifts, including a Blackberry phone and a Tag Heuer watch.
29. For the Filmfare Awards red carpet scene, Farah Khan actually stood on the Red Carpet of an ACTUAL Filmfare Awards ceremony with her own camera and asked actors to deliver dialogues that she dictated.