Recently, Kangana Ranaut made headlines for calling out Karan Johar on Koffee With Karan for blatant nepotism.
While everyone has had an opinion on the topic, star kids seem to have come up with the most problematic defences to the debate.
In a recent interview with NDTV, Varun Dhawan defended Johar's stance by basically normalising the leg-up his father's position in the industry gave him.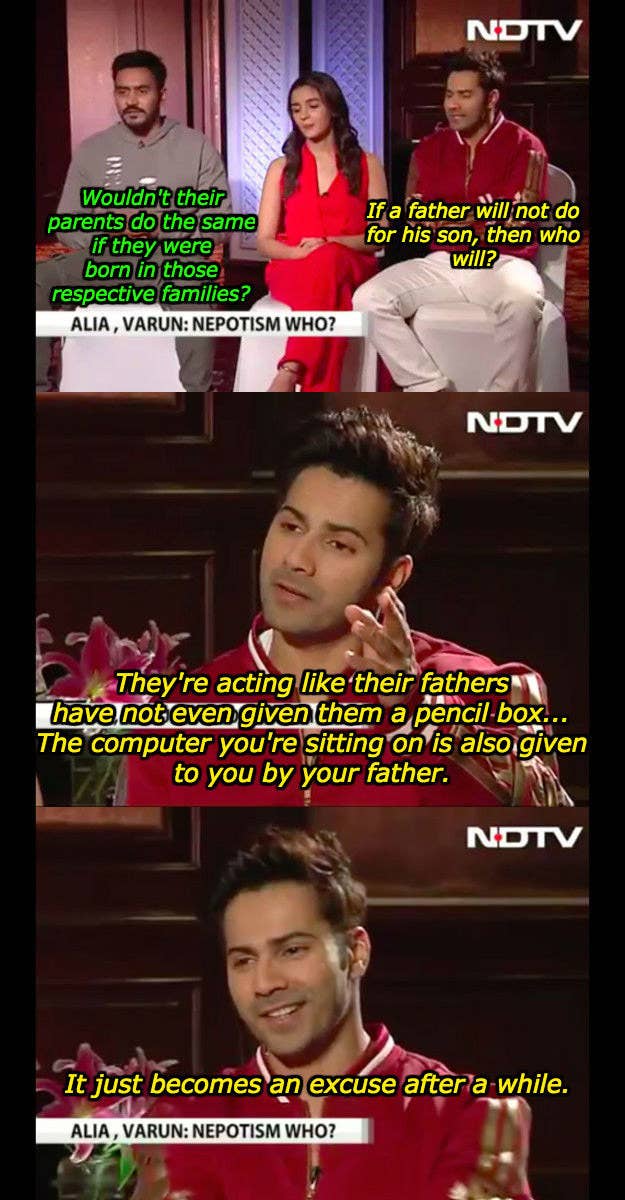 In January while on the newcomers roundtable with Rajeev Masand, Harshvardhan Kapoor defended himself when asked about his father's influence on his career.
Jim Sarbh of Neerja fame checked him on that: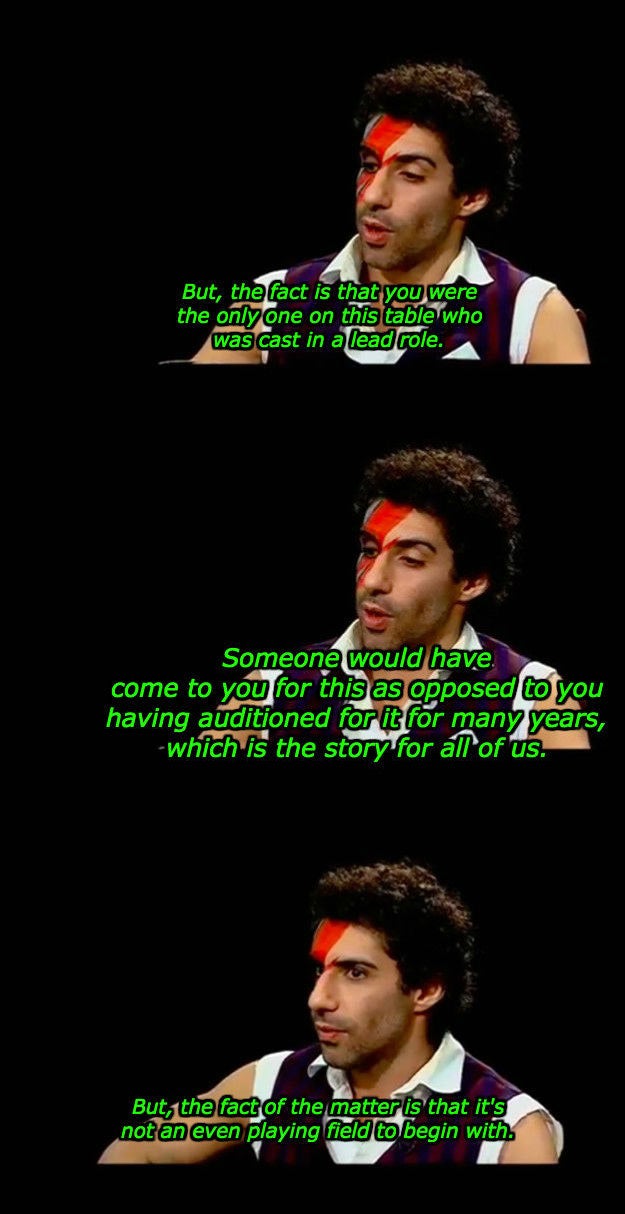 What Sarbh said isn't far from the truth. But, there has always been a clear pattern of defensiveness or altogether shirking the privilege star kids are born with.
In the past, she has also defended her brother, Harshvardhan, for not using their father's (Anil Kapoor's) or her name to get ahead in his career.
It's not just the Kapoor siblings; Tiger Shroff has also sanely responded to similar questions about nepotism: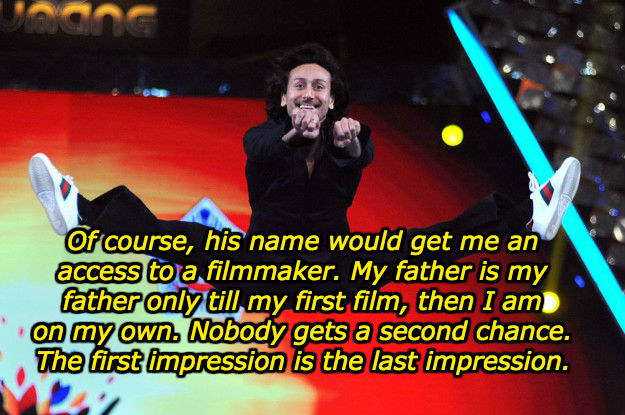 Last year too, Rakesh Roshan lashed out against Kangana Ranaut for saying his son, Hrithik, depended on him:
In a world that is begging for more representation, it wouldn't hurt for Bollywood star kids to understand that their success is partially owed to their lineage.
It's a great step that Bollywood is even having a conversation about its nepotism. Now, those who have benefited from it would do well to acknowledge and accept the advantages they've had.