11 Hilarious And Real AF Moments From The AIB Podcast With Nawazuddin Siddiqui
Meet the most grounded man in Bollywood, ladies and gents.
Yesterday, AIB uploaded their latest podcast with Nawazuddin Siddiqui, who was promoting his movie, Haraamkhor, and a lot of LOLs followed.
Here are some of the moments when he absolutely killed it on the show:
2.
When he didn't mince words about what he thought of the big-budget films he does.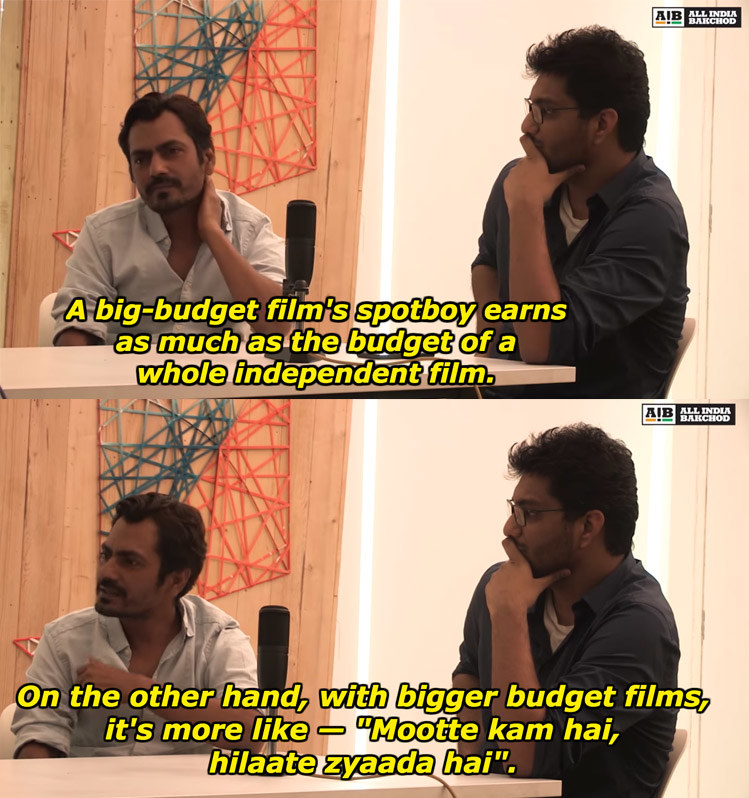 6.
When he decided he didn't want to be shortchanged for his talent on the BBC One show that he was shooting for.