Since the release of Baahubali: The Conclusion, actress Ramya Krishnan has received praise from across the world about her performance as Amarendra Baahubali's mother, Sivagami.
Krishnan, 46, plays mother to Prabhas, 37, in the movie.
Recently, she was asked about the mere nine-year age gap between her and her on-screen son in a Film Companion interview.
Earlier this week, Twitter user @BollywoodQing posted a thread pointing out the same longstanding sexist trend of having a tiny age gap between on-screen Bollywood moms and their kids.
While filmmakers consider men of all ages bankable leads and love interests, women are quickly relegated to supporting maternal roles pretty soon into their careers. Shah Rukh Khan can play a leading man in his fifties, while the women across from him remain in their early twenties, and some actresses play moms in their thirties itself.
The underlying (and sexist!) problem is that women are sexualised early and considered too unattractive to be leads as soon as they show signs of normal ageing. Though that's been changing in small pockets, it's still a widely accepted trend.
1.
Shefali Shah was cast as Akshay Kumar's mom in Waqt: Race Against Time. She is five years YOUNGER than Kumar IRL.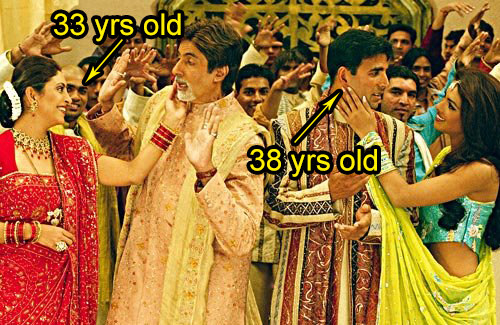 2.
She also played mom to Ranveer Singh and Priyanka Chopra in Dil Dhadakne Do. That's a 13-year and 10-year age gap respectively.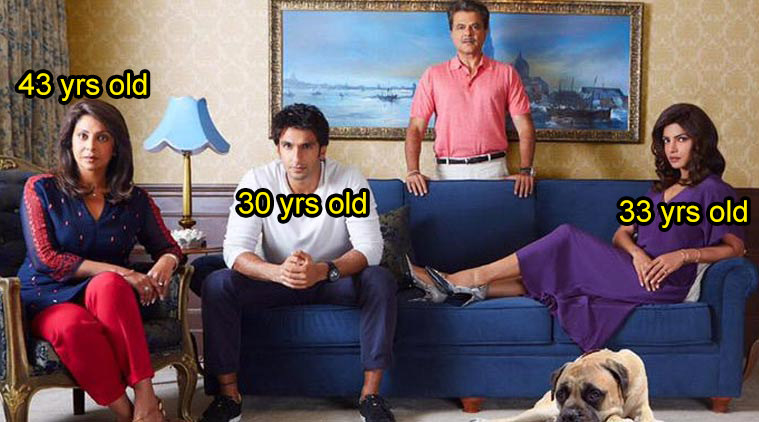 3.
Nargis played Sunil Dutt's mother in Mother India at a year younger than him. They eventually got married.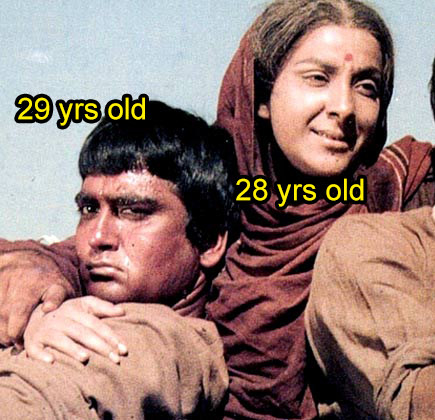 4.
In their son Sanjay Dutt's biopic due to release this year, Nargis will be played by Manisha Koirala who'll play Ranbir Kapoor's mom. Again, just a 12-year gap.
5.
Reema Lagoo played Salman Khan's mother in Maine Pyaar Kiya in spite of a mere seven-year age gap.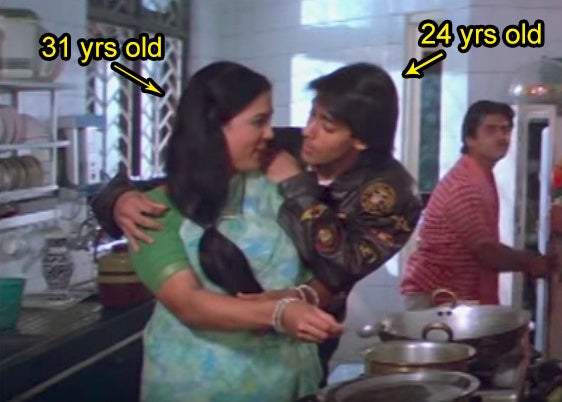 6.
Tabu played mother to Shahid Kapoor in Haider with a 11-year age difference.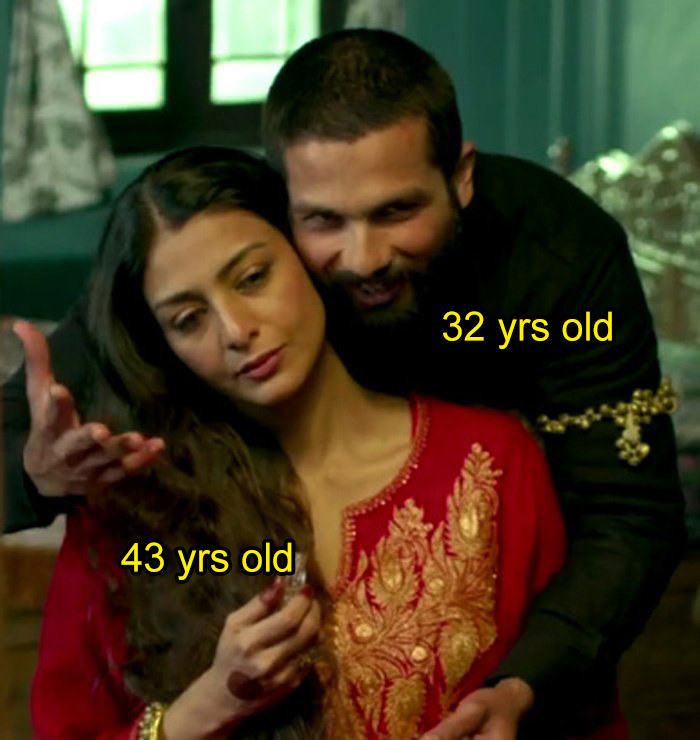 7.
Dimple Kapadia played Saif Ali Khan's mom in Cocktail despite an impractical 13-year age difference.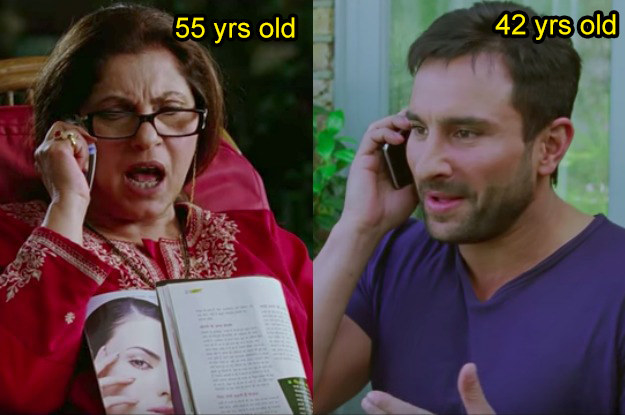 8.
Waheeda Rahman was cast as Big B's mom in Namak Halal, while casually ignoring the fact that they only had a four-year age difference.
9.
Kirron Kher played Aamir Khan's mother in Rang De Basanti despite a ten-year age gap...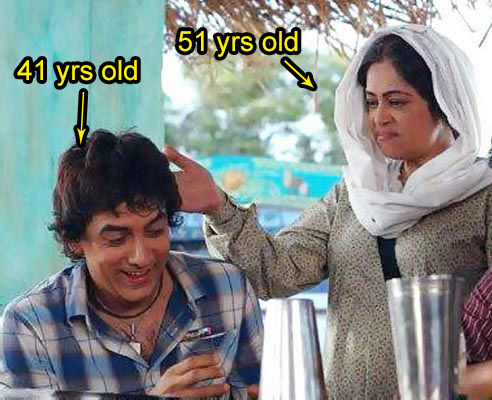 10.
... And did the same with Shah Rukh Khan in Om Shanti Om a year later.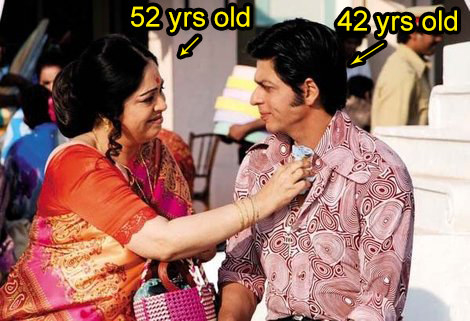 11.
Farida Jalal played Anil Kapoor's disabled mother in 1994's Laadla because what's a seven-year age gap anyway?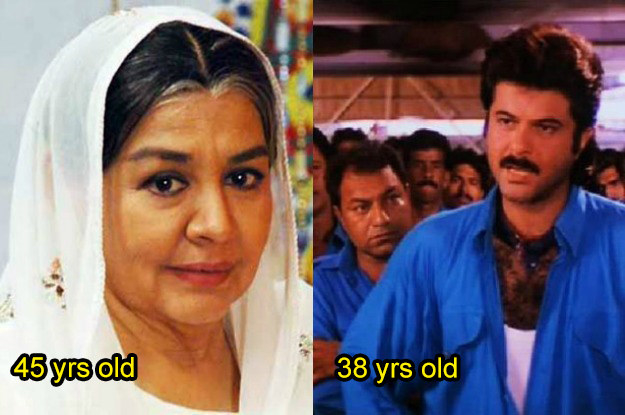 12.
Himani Shivpuri's five-year age difference with Salman Khan wasn't much of a factor when she was cast for Biwi No.1.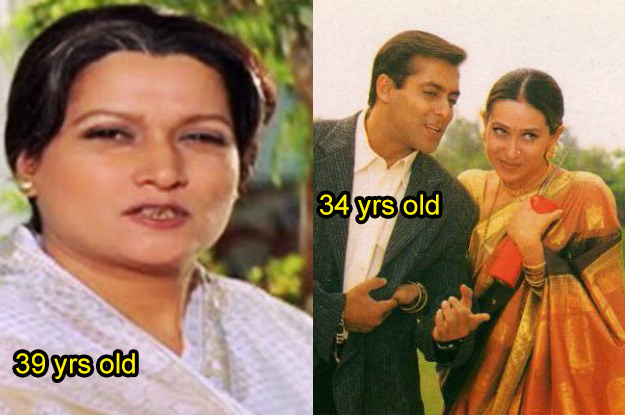 13.
Nor was being nine years YOUNGER than Amitabh Bachchan when Rohini Hattangadi played mother to him in Agneepath.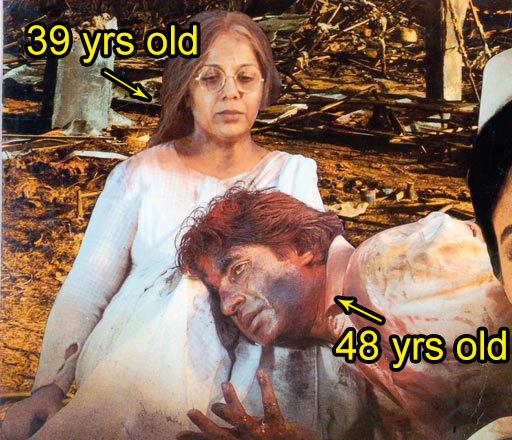 14.
In fact, for the remake in 2012, Richa Chadda was approached to play mom to Hrithik Roshan, who is 13 years OLDER than her.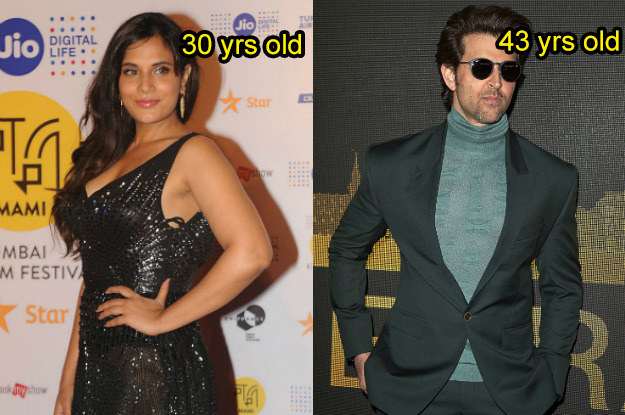 Looks like there are no comments yet.
Be the first to comment!