Meet gorgeous 27-year-old, Delhi-based Vidit and Aparna Mehra.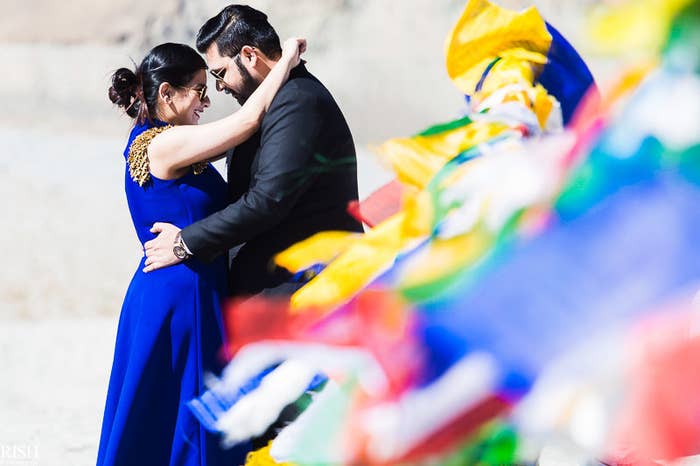 After five years of dating, the travel enthusiasts decided to get married to each other.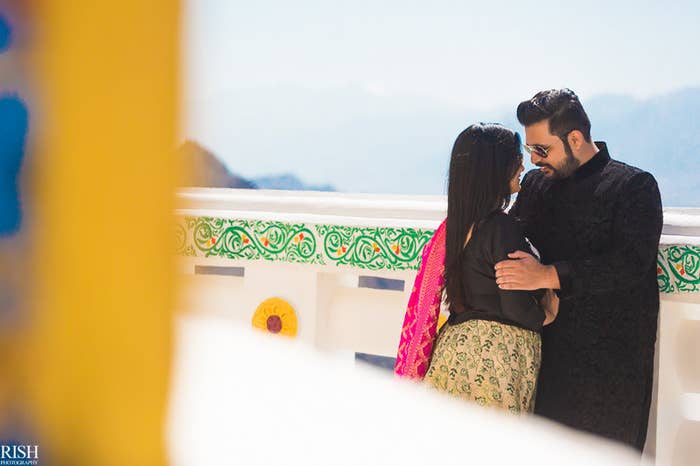 Considering how much they love to travel, Vidit decided to surprise Aparna by booking tickets to Leh for the pre-wedding shoot.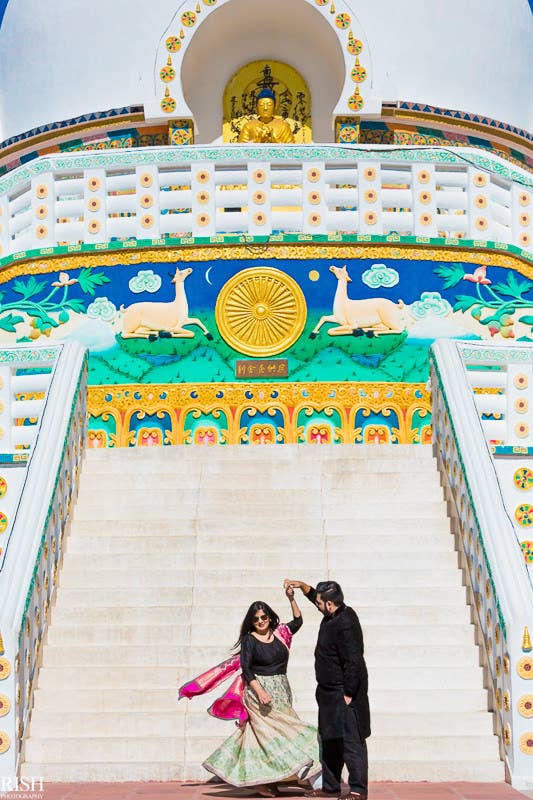 Vidit and Aparna took their photographer, Rishabh Agarwal, on a six-day trip of the mountainous desert to take some absolutely stunning pictures.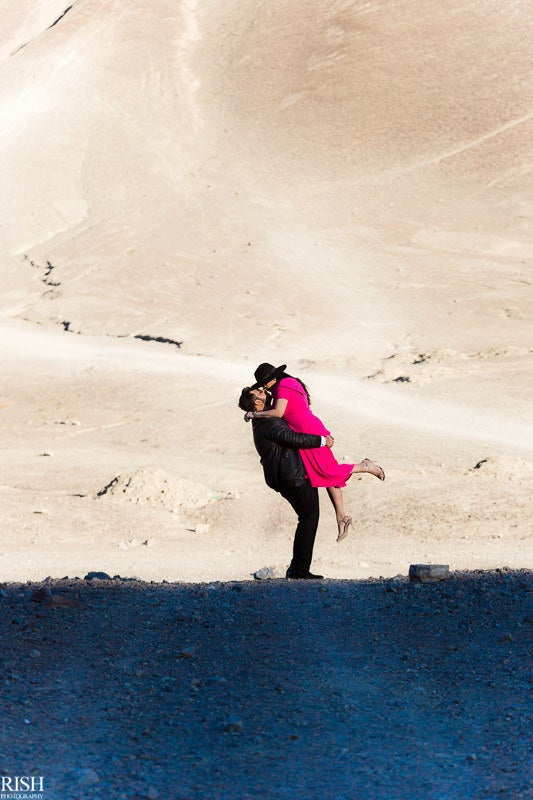 The baller duo had a hearty time before the wedding atop the highest motorable road in the world.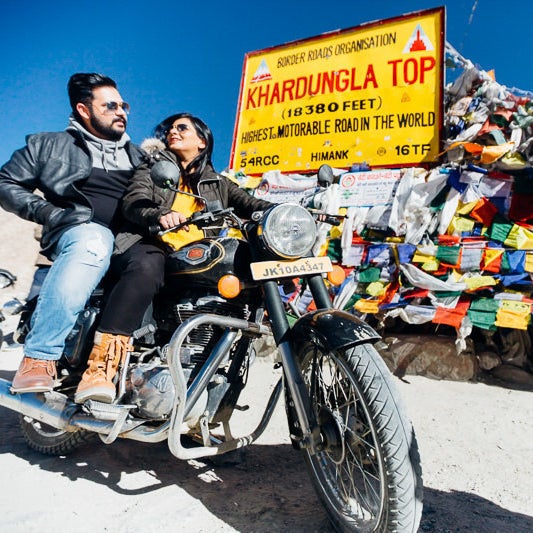 This is them celebrating their love under the stars in the midst of the biting cold at Pangong Lake.
"I had decided to gift her a star that I got named after her in the Leo constellation, because of her star sign," Vidit told BuzzFeed.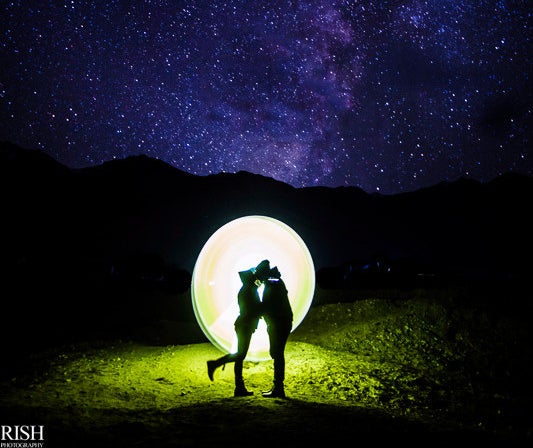 Vidit had also orchestrated a mini proposal with the photographer to give a promise ring to Aparna.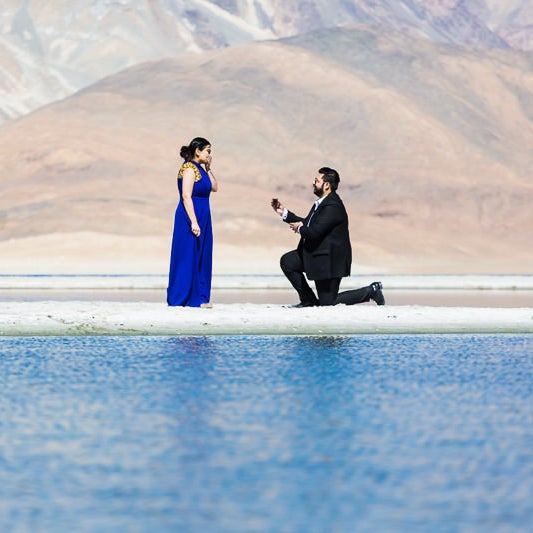 "We even pretended to forget the rings at home. But when we revealed the truth, the surprise on her face was priceless," Agarwal, the photographer, told BuzzFeed.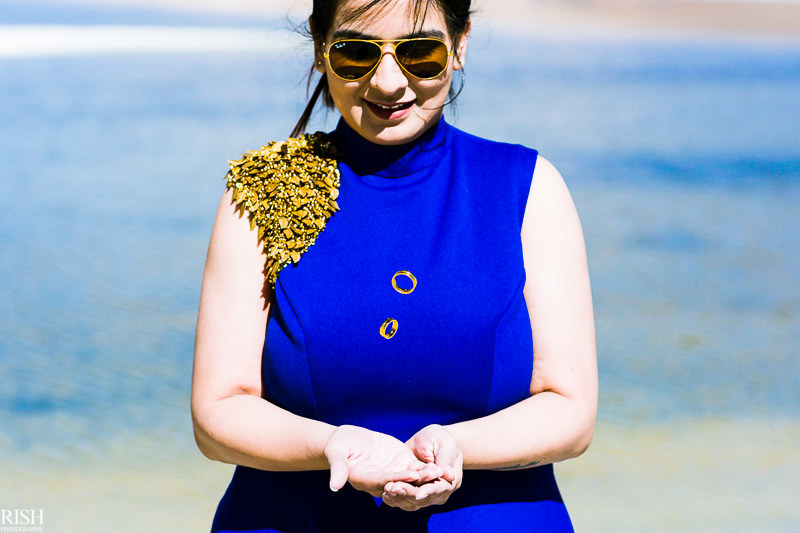 Here's wishing the happy couple a lifetime worth of adventures ahead.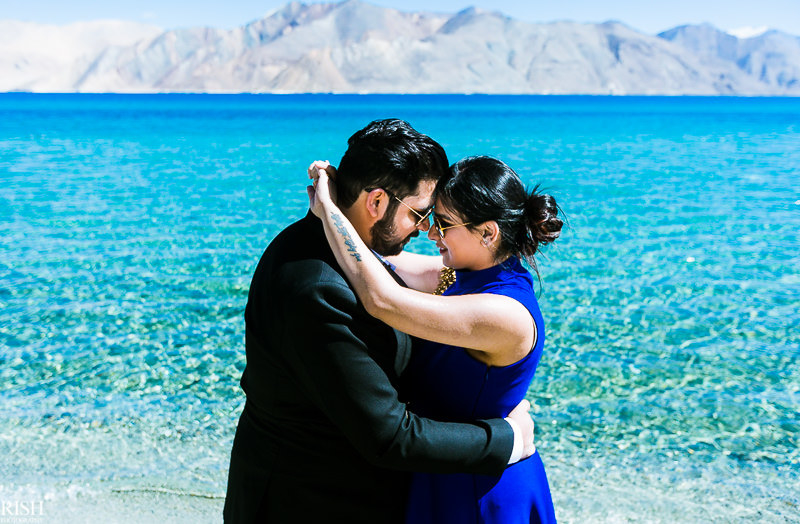 You can see all the photos from the shoot here.