Ravish Kumar Trolled The Government On His Show For Banning NDTV For A Day
While 2016 burns the entire world down to a steaming pile of trash, Ravish continues to be a voice of reason.
Earlier this week, NDTV India was ordered to go off air for a day by the Information & Broadcasting Ministry for violating industry guidelines.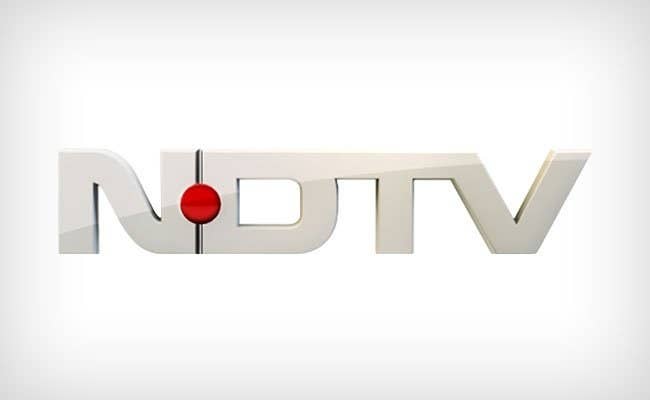 However, according to NDTV, the action was taken in retaliation to an interview last week, in which they questioned Junior Home Minister Kiren Rijiju about the encounter of eight SIMI men in Bhopal.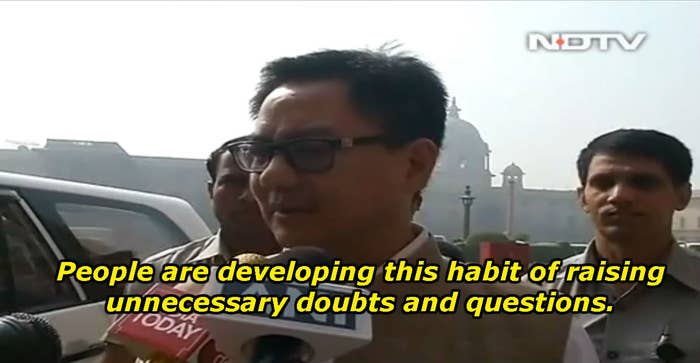 The Editors Guild of India also strongly condemned the ban, saying that it was a "direct violation of the freedom of speech of the media" and "reminiscent of the Emergency".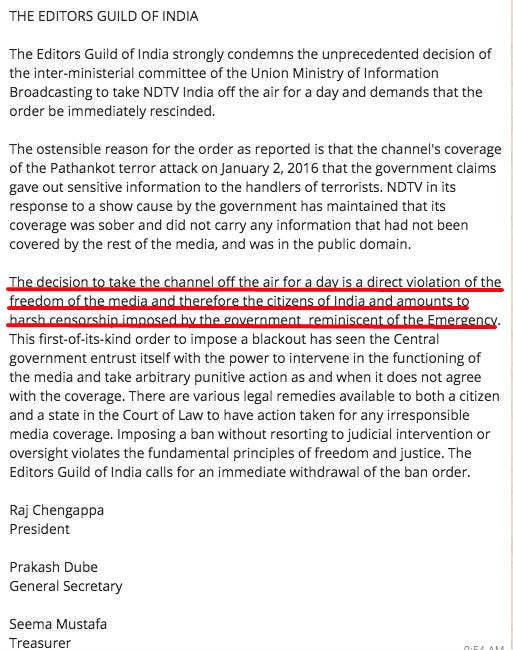 Last night, in response to the ban, NDTV India's most well-known anchor, Ravish Kumar, took to his show Prime Time to ask the question on everyone's minds: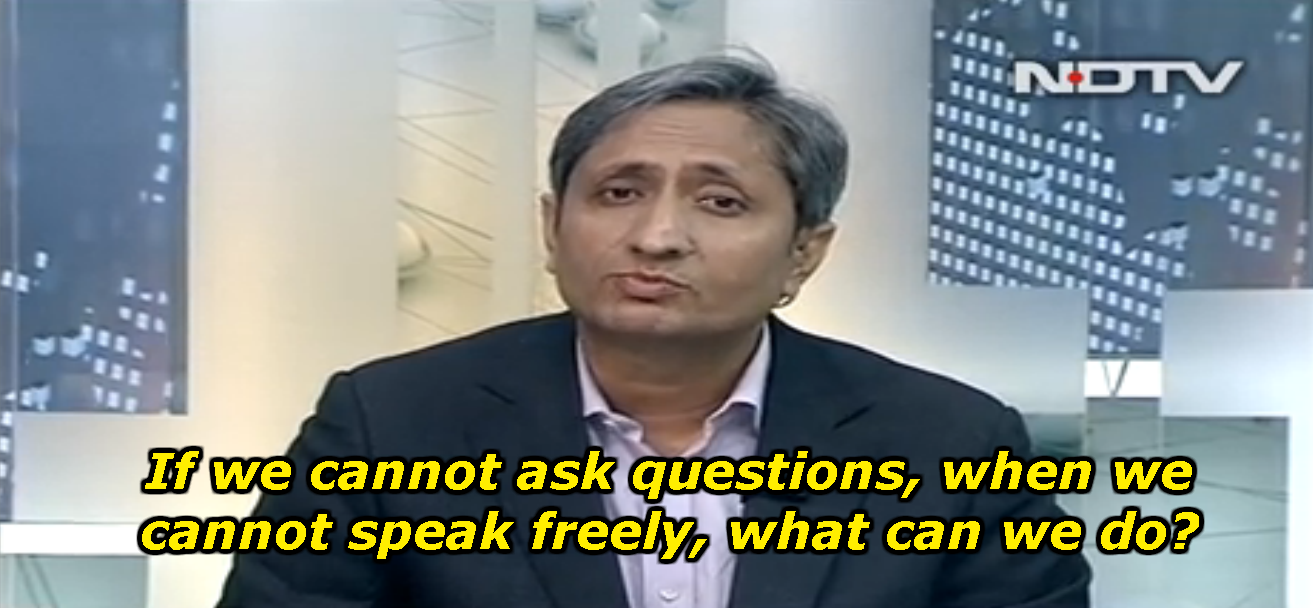 In what was undoubtedly a first for an Indian news channel, Kumar invited two mimes on his show to help him answer the question.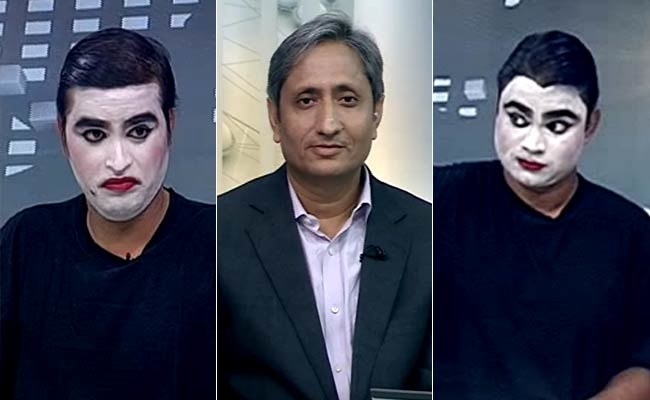 One of the mimes represented authority and the other represented his mouthpiece, an internet troll.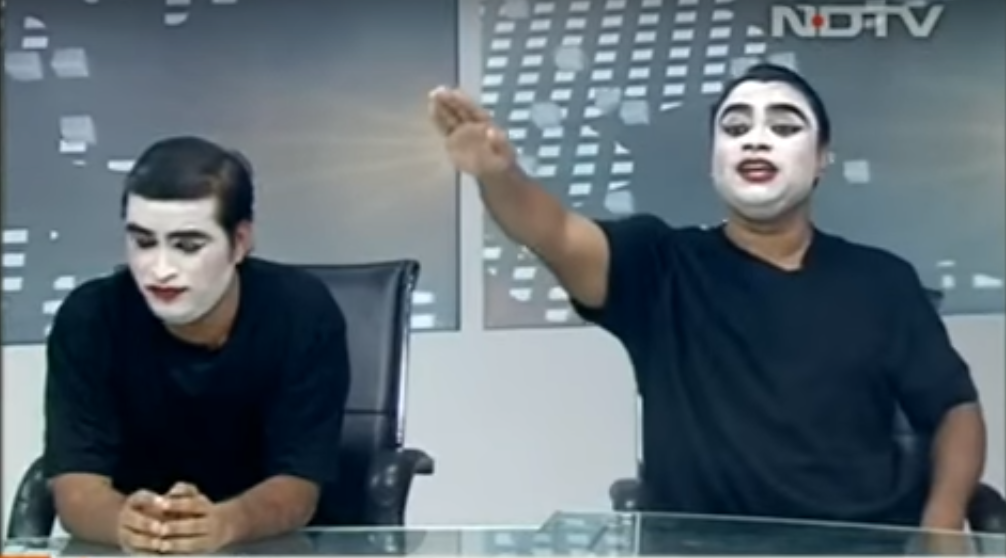 When he tried questioning authority...
...the troll threatened to kill him.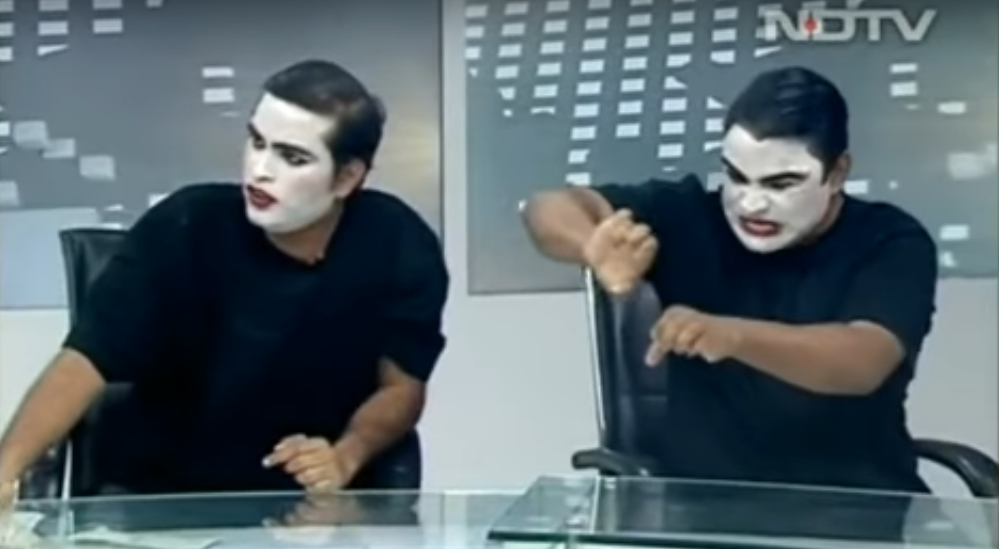 However, Kumar still pressed on with the tough questions.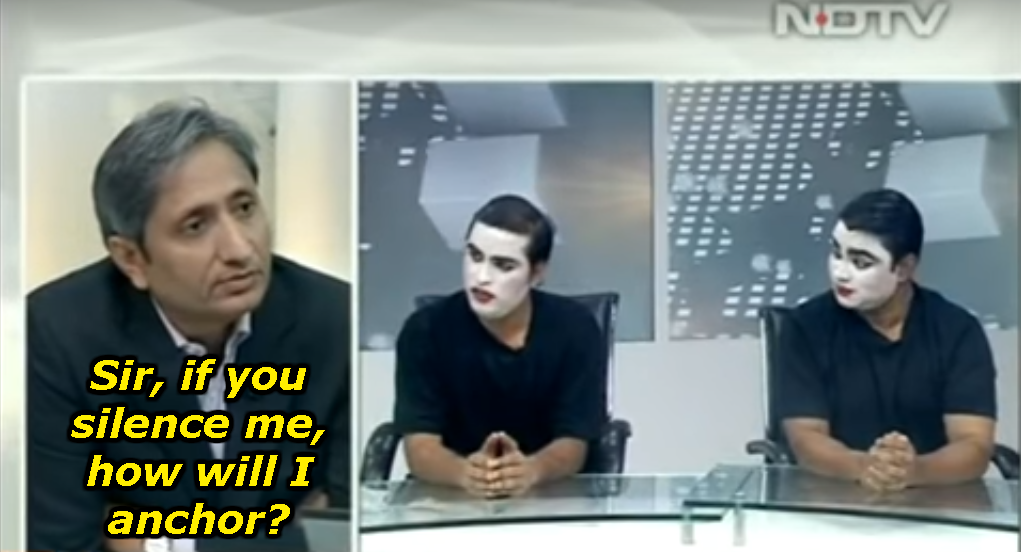 Questions to which the authority had no answer.
He minced no words while describing their behaviour.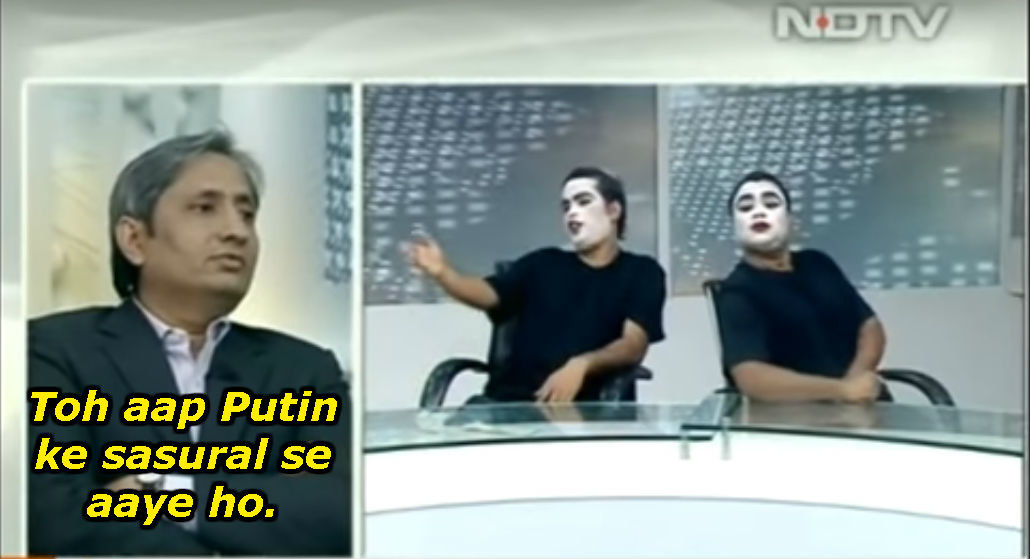 He decided to go easy on them by asking them about the weather.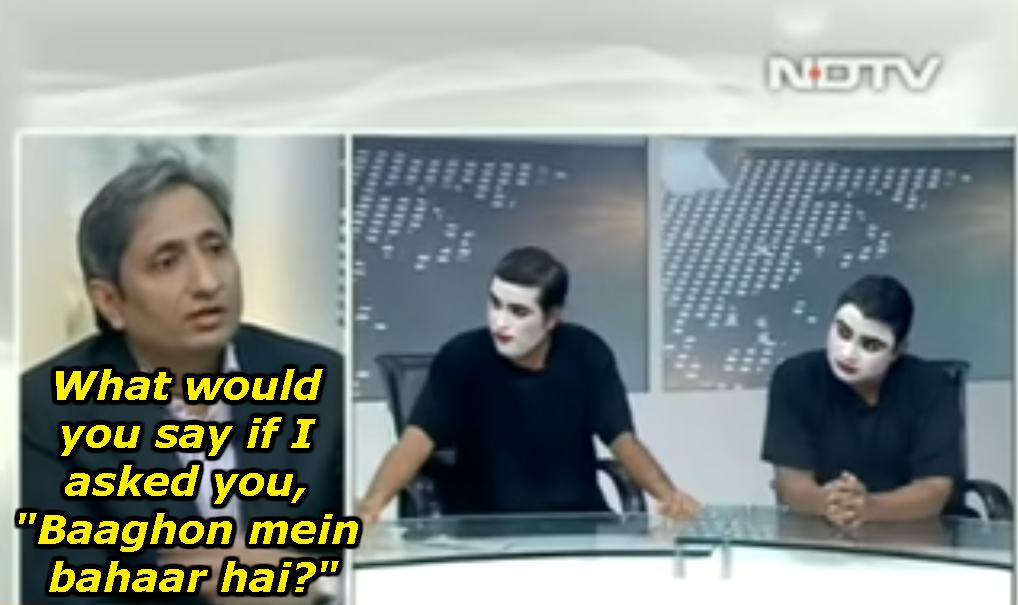 When he asked his interviewees for some parting advice for his viewers, the answer was clear...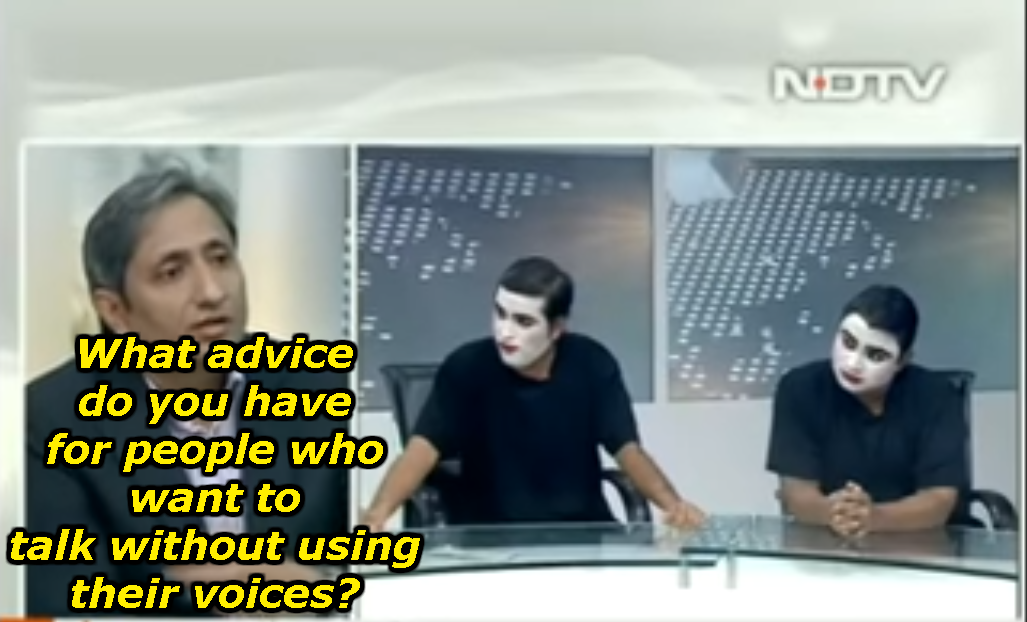 ...Become a faithful dog or be sent to your own end.
The momentous broadcast is all anyone has been talking about, with Kumar being saluted for taking a stance.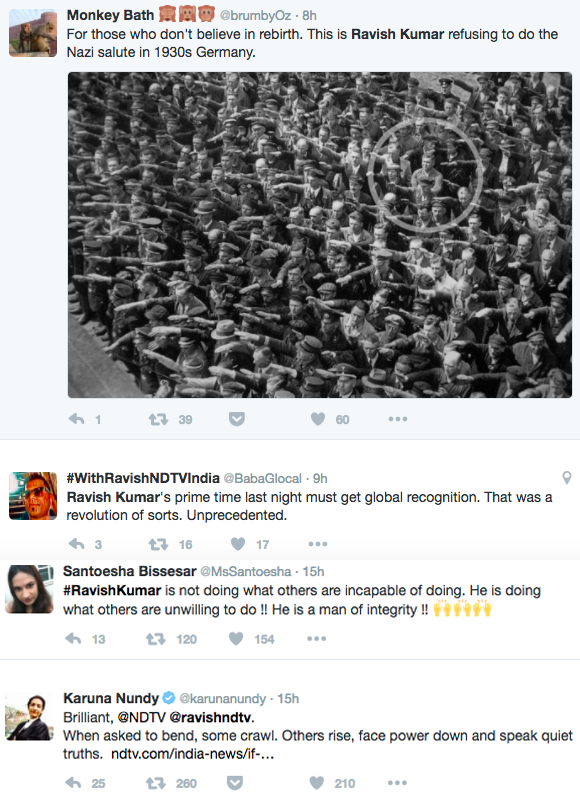 In fact, the line "baghon main bahaar hai" from his show started trending worldwide on Twitter for hours after it aired.