Today's episode of Koffee With Karan featured Punjab's best, Diljit Dosanjh and Badshah.
Here are some of the best moments from the absolute blast of an episode:
1.
When Karan walked in for the episode in... pyjamas: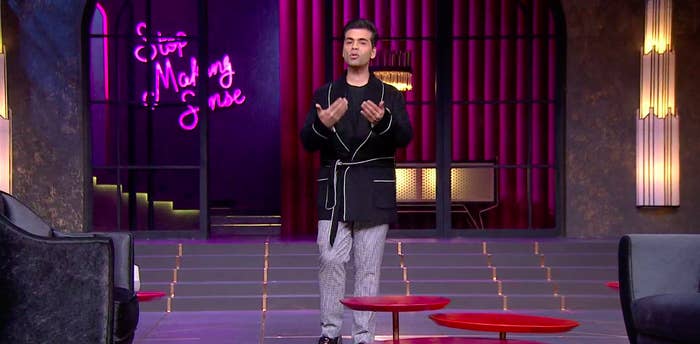 2.
When he explained exactly how serious he is about his airport looks: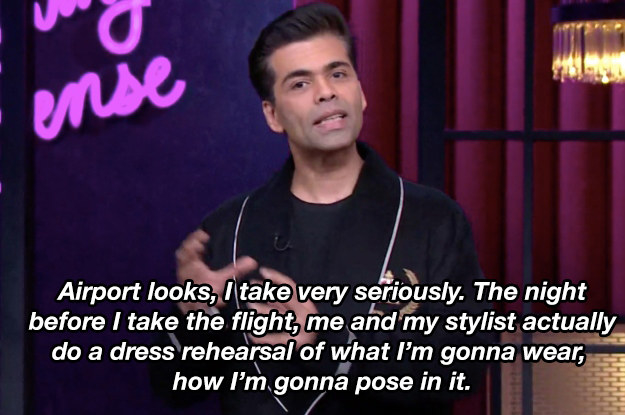 3.
When Diljit admitted to saying this prayer (and making it happen):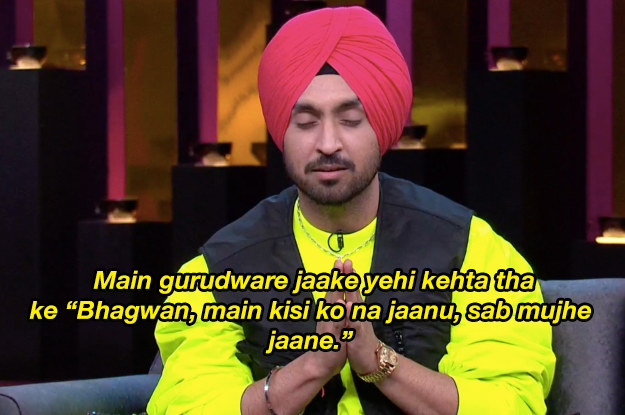 4.
When Diljit was waaay ahead of Badshah in life: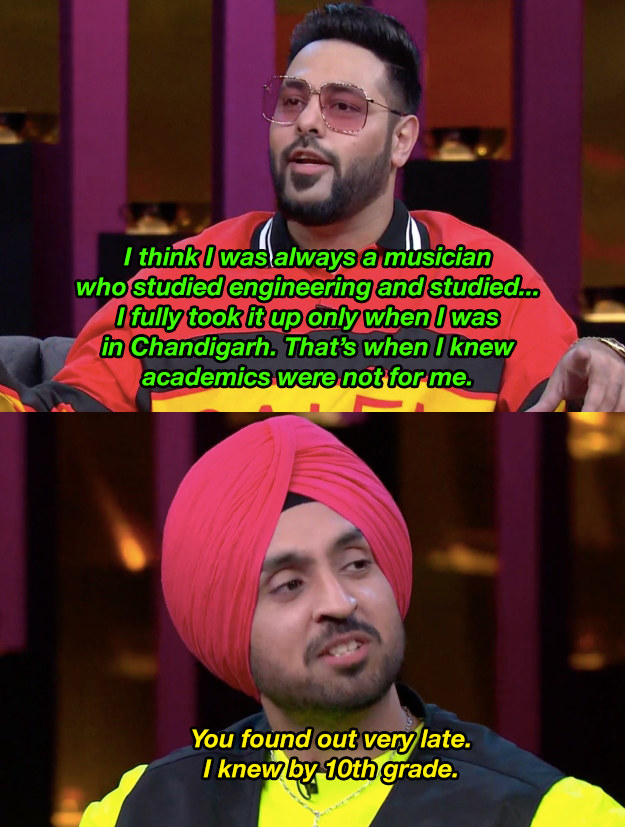 5.
When Diljit told his hilarious story about flying first class:
6.
When Badshah told the story of his first live performance: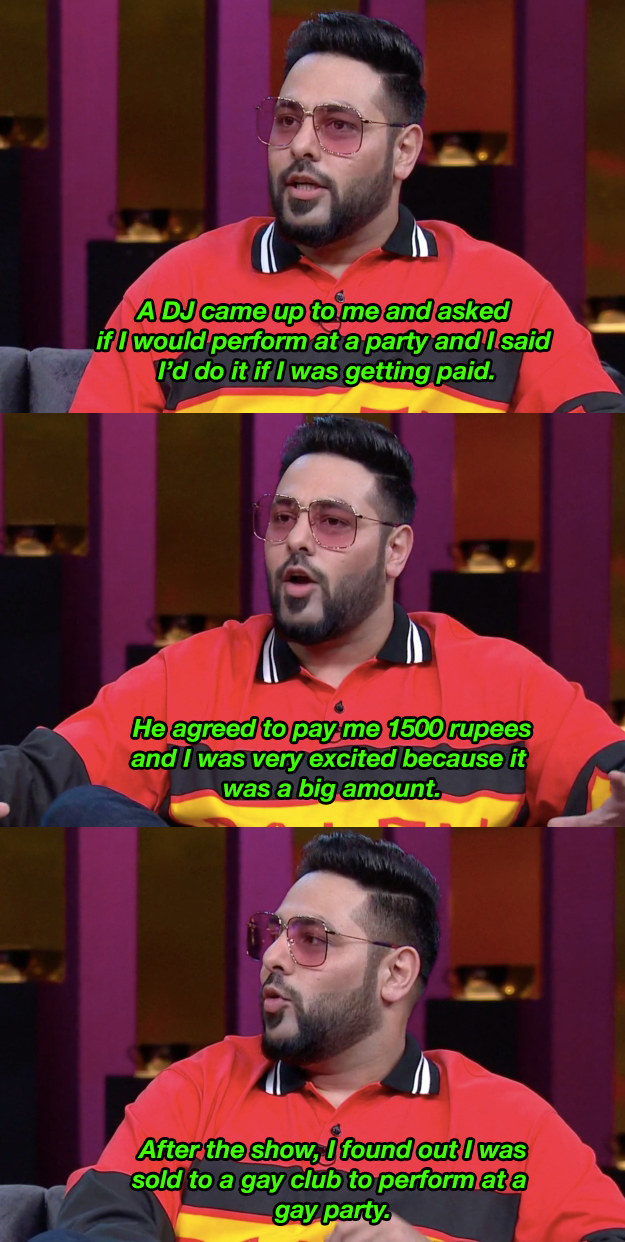 7.
When Diljit got creepy AF about Kylie (again):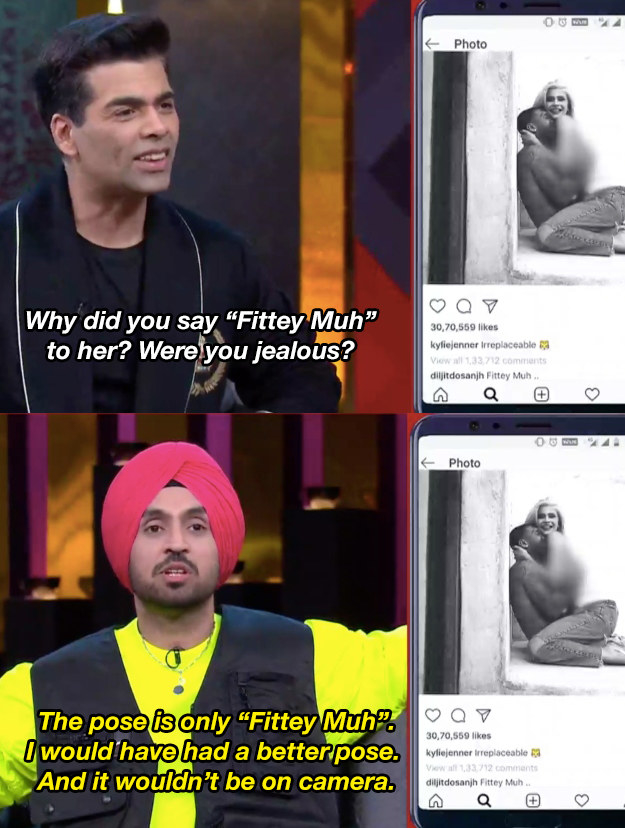 8.
When Diljit didn't know where to hide his face: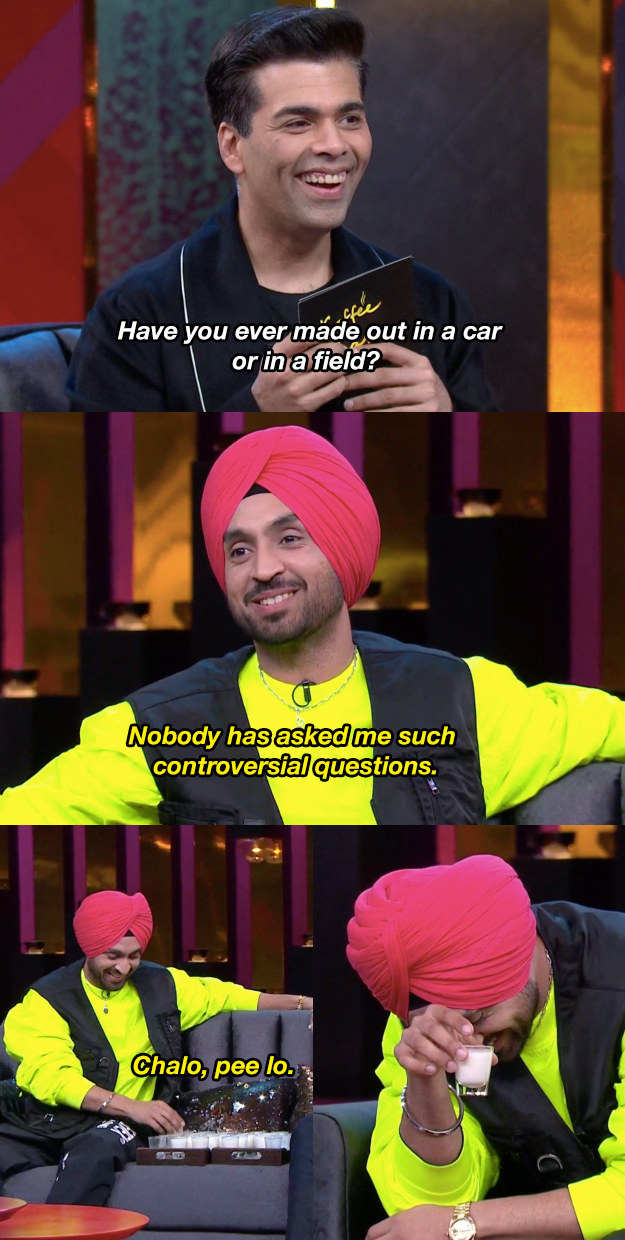 9.
When Badshah kept it real in his Rapid Fire round: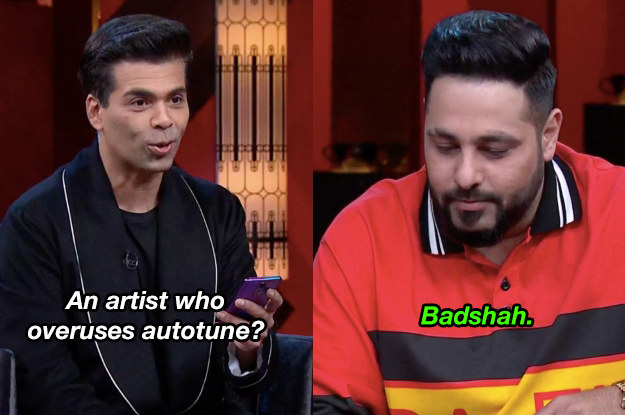 10.
When Diljit's level of self-love was a big ~mood~: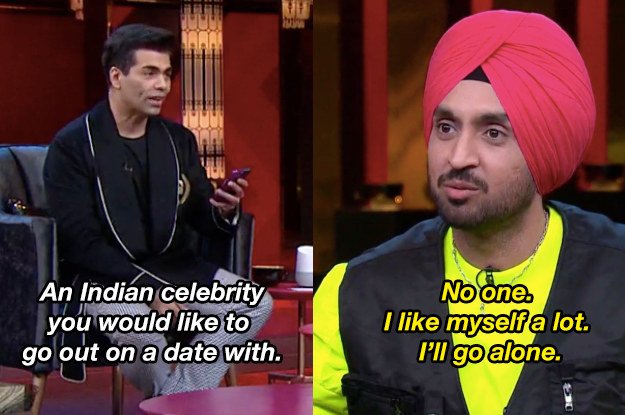 11.
When Kylie's biggest fan, Diljit, couldn't answer basic questions about her: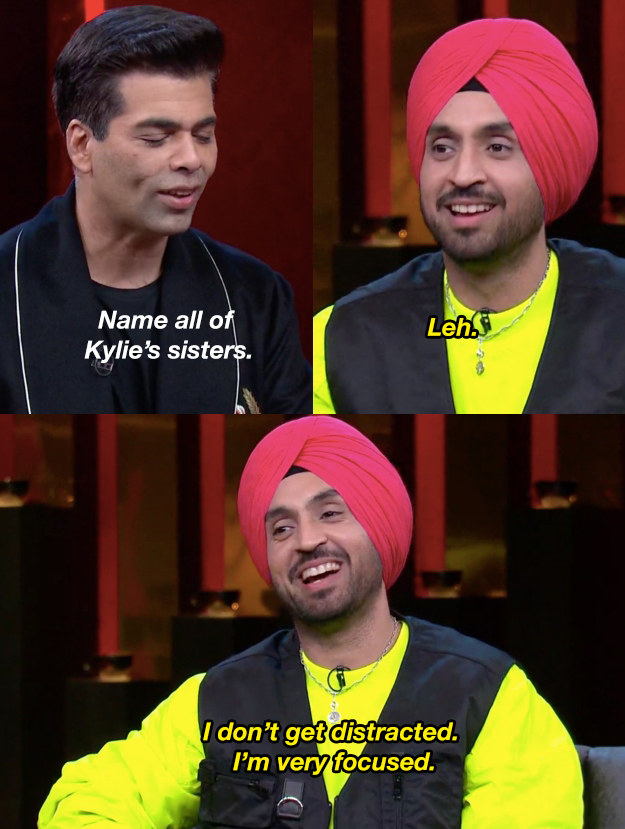 12.
And when he accepted defeat: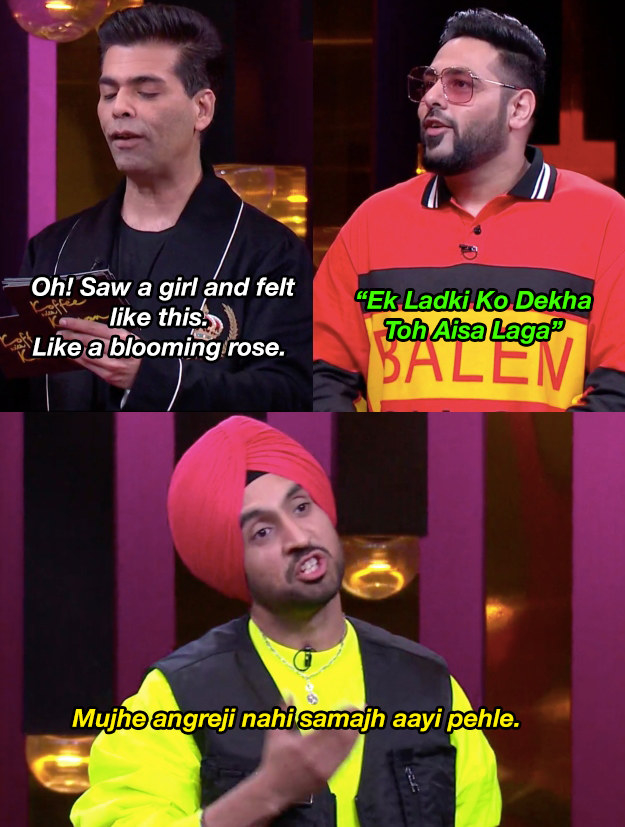 Watch the full episode on Hotstar and every Sunday, 9 PM on Star World.