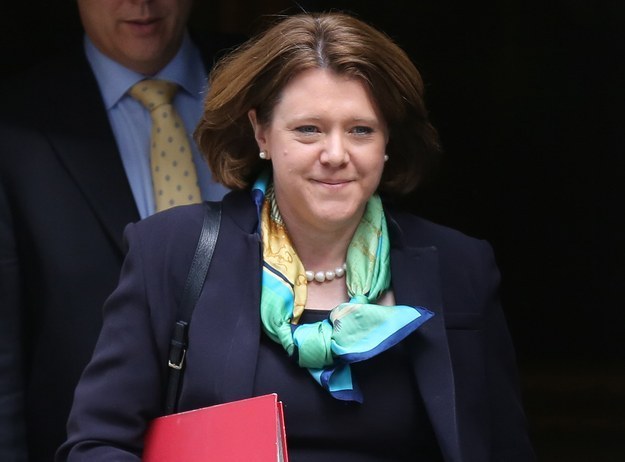 Maria Miller, the former culture secretary who had to step down from her ministerial post over misclaimed expenses, received four free tickets to the British Grand Prix worth just under £2,000, according to her latest report in the register of MPs' interests.
The Motor Sport Association handed her the free tickets just months after Miller pushed for laws allowing for a Monaco-style high-speed road race in the streets of London.
Miller was David Cameron's secretary for Culture, Media and Sport from 2012 until April 2014 when she had to resign following a public outcry over misclaimed expenses. An official investigation by the Parliamentary Standards Commissioner found she had overclaimed £45,000 for expenses to pay for a London home occupied by her parents.
MPs on Commons Committee on Standards reduced the amount she needed to repay to just £5,800. However she resigned following public discontent with Miller's 32 second apology to Parliament, and the suggestion that newspapers investigating the story had been threatened because of Miller's role in press regulation.
However, the free tickets to the Grand Prix show Miller can still count on some friends. She went to the Grand Prix in July, but the declaration of the free gift only happened in the latest, recently released register of MPs' interests.
Miller has no obvious local links with either the Motor Sports Association or the Silverstone track where she went to see the race. They are in Slough and Northamptonshire, respectively, both outside her Basingstoke constituency.
However, this February, when Miller was Culture Secretary, she rushed out a consultation on allowing high speed road races in British cities, like the Monaco Grand Prix. Miller was paving the way for laws giving local authorities powers to temporarily suspend speed limits and road safety rules to allow high speed city racing.
The Motor Sports Association have been lobbying for these regulations for some years: In 2012 it put out a study claiming that the freedom to suspend city speed and safety limits for races could generate up to £40 million for cities staging "Monaco" style races.
The Association also gave Miller free tickets to the British Grand Prix in 2013, according to the Department of Culture Media and Sport's hospitality register.
Maria Miller's office declined to comment when contacted by BuzzFeed News.
MPs have to declare gifts over a certain value to the authorities. Other examples of corporate-funded trips include former Energy Minister Charles Hendry MP who had a £1,000 trip to the Glasgow Commonwealth Games in July courtesy of oil firm BP.
In addition, influential Conservative backbencher Mark Pritchard, MP for the Wrekin in Shropshire, received two free tickets for the Wimbledon Finals in July worth a very impressive £1,600. Pritchard took the free tickets from Imperial Tobacco, the firm behind Lambert & Butler and Golden Virginia rolling tobacco.
Meanwhile Japan Tobacco International, who make Benson & Hedges cigarettes and "Old Holborn" tobacco, took former Labour Minister and Newcastle MP Nick Brown to the opera at Glyndebourne to see La Traviata, giving Brown tickets worth £2,000.
Both tobacco-funded-freebies happened in July, but were only revealed more recently in the MPs' register.