Snickers Truffles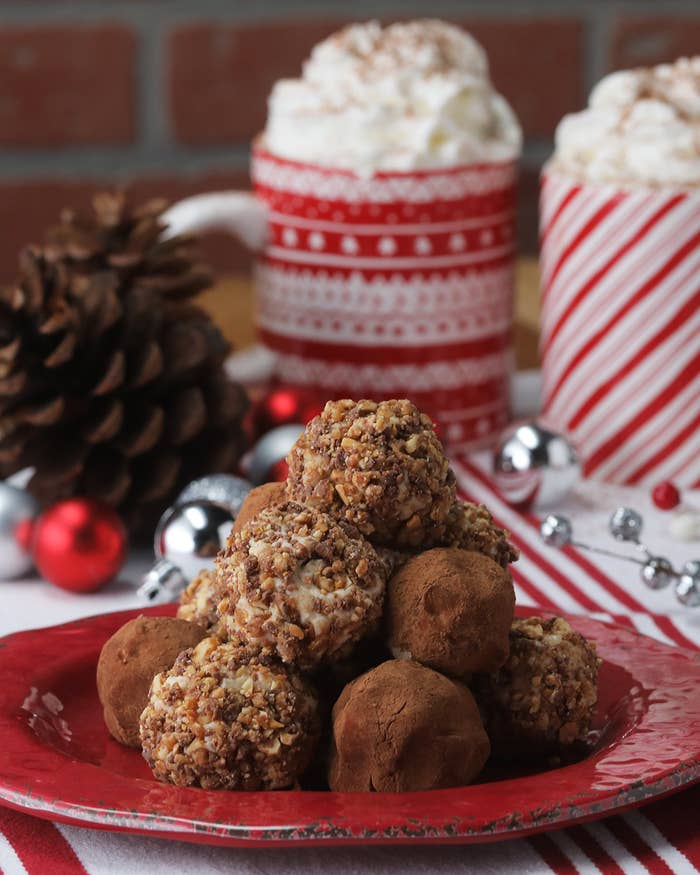 INGREDIENTS:
10–12 Snickers® Miniatures
8 ounces cream cheese, softened
¼ cup sugar
½ teaspoon vanilla extract
½ cup graham cracker crumbs
½ cup cocoa powder
PREPARATION:
1. Using a hand mixer, beat the softened cream cheese until smooth.
2. Add sugar and vanilla, beat until sugar is dissolved.
3. Mix in graham cracker crumbs.
4. Cover the bowl and refrigerate for 30–45 minutes.
5. Unwrap the Snickers® Miniatures and cut in half. Set aside one half of each, and chop the other halves as small as possible.
6. Once the cheesecake mixture is firm enough, scoop out into 1 tablespoon of the mixture
7. Nestle half of a Snickers® Miniature in the middle and roll into a ball, and place on a parchment covered baking sheet. Repeat until mixture is used up.
8. Roll half the balls in cocoa powder and half in the chopped up Snickers.
9. Refrigerate for at least one hour before serving.