Which of these would you wear? (NOTE: ALL CHOICES ARE UNISEX, TO MATCH YOUR GENDER. ALSO WORKS PERFECT IF YOU'RE NON-BINARY.)

Oversized maroon sweatshirt with sleeves rolled up, black skinny jeans, wristbands/bracelets.

Drop Dead (clothing line by Oliver Sykes) T-shirt with a monster thing on it; black, ripped skinnies; converse

White tank top; blue flannel (unbuttoned); black skinny jeans; black beanie

Black T-shirt representing your favorite band; white skinny jeans; Vans; wristbands; black beanie

Cool black leather jacket; black muscle top with the Batman logo; black ripped skinnies; combat boots; cool leather belt; wristbands and bracelets

Which of these describes you?

Pick a band.

Pick an animal

Is the glass half-empty or half-full?

*cocks head to the side and smiles*

Half-full because I play by the rules and answer questions

Which ship is cuter?

Cashby (Austin Carlile and Alan Ashby from OM&M)

Peterick (Patrick Stump and Pete Wentz from FOB)

Kellic (Kellin Quinn from SWS and Vic Fuentes from PTV)

Frerard/Ferard (Frank Iero and Gerard Way from MCR)

Andley (Andy Biersack and Ashley Purdy from BVB)

Please pick an article of clothing

Skinnies (all genders/non-binary)

I like this (from Drop Dead clothing line)

How are you? How's life?

Life's going great, actually, thank you.

I cried tears you'll never see, so fuck you you can go cry me an ocean and leave me be.

Ups, downs, mostly downs. But hey, at least there's music and pizza.

The world is great, just not very many people in it.

Okay...well, which of these movies would you rather see?

Star Wars. Any movie that's centered around that is great.

Pirates of the Caribbean. Bring me that horizon!
What Band Should You Listen To Right Now?
Listen here: https://www.youtube.com/watch?v=TTOzskF9v_M Lead singer + guitarist: Vic Fuentes. Probably secretly married to Kellin Quinn bc KELLIC. Drummer: Mike Fuentes, aka 'Baby Mikey.' Little brother of Vic, quiet but awesome. Great rapper. Lead guitarist: Tony Perry, aka 'Tony Turtle' or 'Tony The Turtle.' Loves Star Wars, turtles, makeshift forts, and food. Bassist: Jaime Preciado. He uses three words to describe himself--nice, humorous, and jellybean.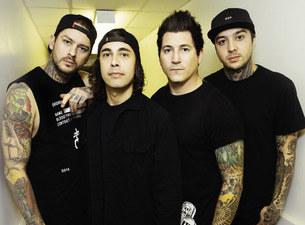 You got:

Bring Me The Horizon
Listen here: https://www.youtube.com/watch?v=EfE-tV8Cq00 THIS BAND WAS LITERALLY NAMED AFTER A POTC QUOTE. Adorable fashionable Oli singing. Jordan being a cute nugget on the drums (I SHIP HIM AND OLIVER) Matt with his kitten not giving a single shit whilst playing the bass. Matthew being Matthew on the drums. And Lee being a fluffball and playing the guitar. Cute English band with the emotional lyrics and adorable members.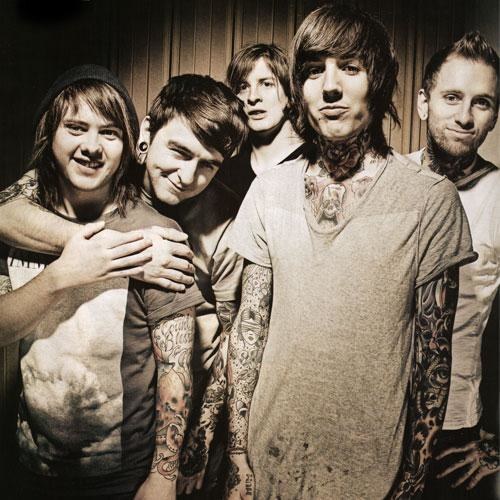 Listen here: https://www.youtube.com/watch?v=SS3E5B75mco Patrick Stump being a complete Hufflepuff, singing badass songs and wearing his fedora and cardigan and saying things like 'oh gosh.' Pete Wentz looking like the most crabbiest douche but actually being a great person. Joe Trohman...he's just Joe. Can't explain him, really. And Andy Hurley, pretty much saying 'FUCK THE WORLD' with every word. Long ass songs: OUR LAWYER MADE US CHANGE THE NAME OF THIS SONG SO WE WOULDN'T GET SUED by Fall Out Boy. I SLEPT WITH SOMEONE IN FALL OUT BOY AND ALL I GOT WAS THIS STUPID SONG WRITTEN ABOUT ME by Fall Out Boy. SUGAR WE'RE GOING DOWN by Fall Out Boy. THIS AIN'T A SCENE IT'S AN ARMS RACE by Fall Out Boy. MY SONGS KNOW WHAT YOU DID IN THE DARK by Fall Out Boy. A LITTLE LESS SIXTEEN CANDLES A LITTLE MORE TOUCH ME by Fall Out Boy.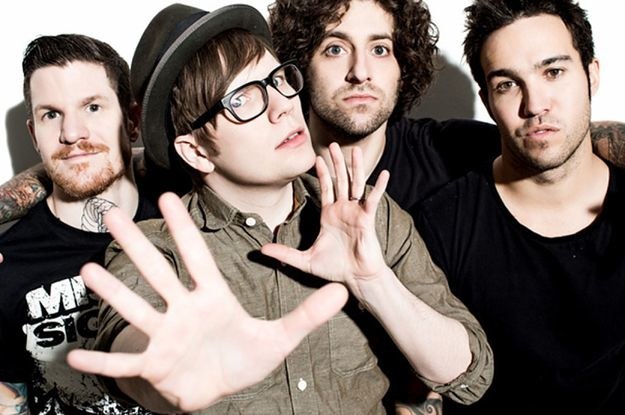 You got:

My Chemical Romance
Listen here: https://www.youtube.com/watch?v=e9CSEIzYCg8 Dead band. Broke up 2013. Still a touchy subject. YES THEY WERE ON YO GABBA GABBA. Fabulous sassy diva time lord Gerard Way singing (literally google 'sassy diva' into Google images and see what comes up). His boyfriend (not really) Frank Iero who's too cute for the world playing the guitar. Ray Toro, who's a super great guy and who is Princess Fro Fro, playing the guitar, too. Mikey Way, Gee's little brother, who has a great pokerface and who always seems so anti-social, emo, and crabby, but who's actually a super fun and cool person. And Bob, who was the drummer once-upon-a-time. He disappeared off the face of the earth tbh. Band aliases: EMO BAND. EMO SAVIOR. MOST EMO BAND. DEFINITION OF EMO. EMO KINGS. EMO GODS. EMO DADS THAT DO THE SING SONG. Literally, our emo anthem comes from them--Welcome To The Black Parade.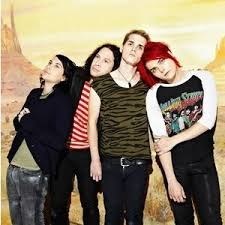 You got:

Black Veil Brides
Listen here: THERE IS NOT ONE SONG OF THEIRS THAT DOESN'T HAVE AT LEAST ONE INSPIRATIONAL QUOTE. THEY ALL HAVE INSPIRATIONAL MEANINGS. MOST MEANING THIS, BASICALLY: Be who you are, and don't let anyone get you down. You're not alone. We are all outcasts in some way, and that's okay. Tall and beautiful Andy Biersack who is super sweet and innocent and sings! Ashley Purdy, the fabulous and deviant bass player (who's a guy)! Jinxx (Jeremy Miles Ferguson) who's a white knight on rhythm guitar and violin! CC (Christian Coma), the energetic, friendly, pizza-bagel-loving drummer! And Jake Pitts, the awesome af lead guitarist! Notable song lyrics: "Listen closely, don't stop working, no one can't tell you who you are." -- The Legacy. "Never give in, never back down." -- Never Give In. "I've got my pride, so hear me sing!" -- Coffin. "Who you are isn't how you live you are more than your body. If I fall, I will rise back up and redeem my glory!" -- In The End. "I believe that we all fall down sometimes." -- Lost It All. "Lay your heart down, the end's in sight. Conscience begs for you to do what's right." -- Knives and Pens. "I feel alive inside, I won't be terrorized. I'll stand up to the pain!" -- Heart of Fire. "Wild and running, for one reason: They can't stop us from our freedom!" -- Rebel Love Song.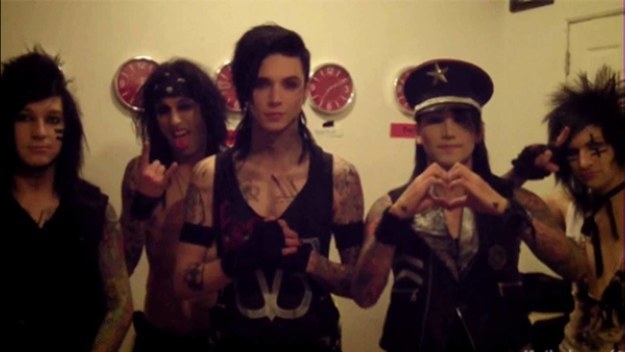 This post was created by a member of BuzzFeed Community, where anyone can post awesome lists and creations.
Learn more
or
post your buzz!