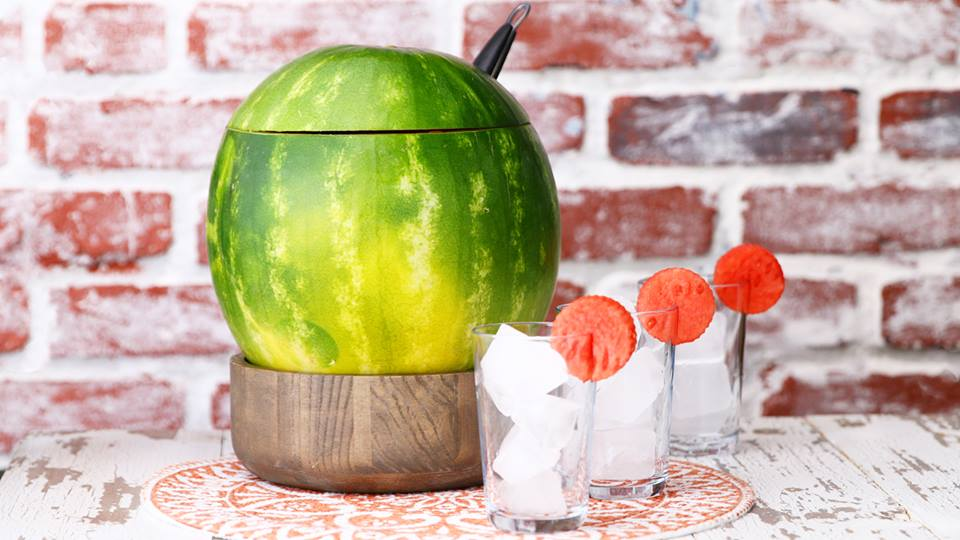 INGREDIENTES
PORCIONES: 10
1 sandía madura grande
445 mililitros de Vodka Smirnoff 21
4 limones
Hielo
PREPARACIÓN
1. Corta la parte de arriba de la sandía, aproximadamente 5 centímetros hacia abajo. Guarda la tapa.
2. Usa una cuchara grande y remueve la parte de adentro de la sandía, coloca lo que saques en un recipiente grande.
3. Toma varias partes intactas de la sandía; usa un cortador de galletas y corta 10 círculos para usar como decoración.
4. Licúa la sandía y el jugo de limón juntos por partes (para que no se desborde la licuadora).
5. Cuela el jugo de nuevo en la sandía y revuélvelo con Vodka Smirnoff 21.
6. Rebana un pequeño triángulo en uno de los lados de la piel de la sandía (este va a ser el hoyo por el cual saldrá la agarradera del cucharón).
7. Sirve egua fresca en vasos con hielo, y decora con un círculo de sandía.
8. ¡Disfruta!
Looks like there are no comments yet.
Be the first to comment!