Watermelon Peach Sangria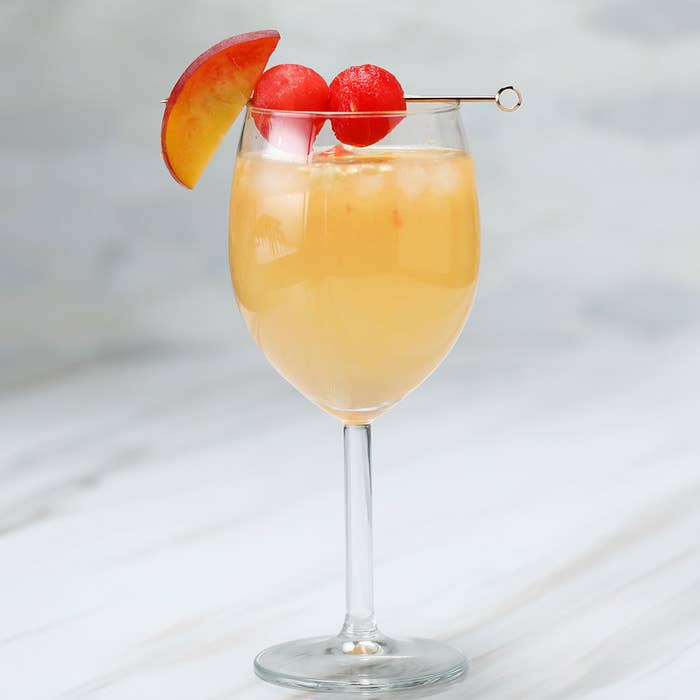 INGREDIENTS:
1 mini seedless watermelon, cut into chunks (about 3–4 cups)
6 fresh yellow peaches, peeled and sliced (or frozen, thawed)
1 cup Smirnoff Vodka
1⁄3 cup lime juice
1 bottle moscato (24 ounces)
16-ounce lime soda (or lemon-lime)
PREPARATION
1. Cut up watermelon and peaches.
2. Combine peaches and watermelon chunks, then cover with vodka and lime juice. Refrigerate overnight.
3. In a bowl or pitcher, place fruit and Smirnoff vodka mix, then cover with moscato and lime soda.
4. Garnish with watermelon pieces and lime.