Spiked Watermelon Agua Fresca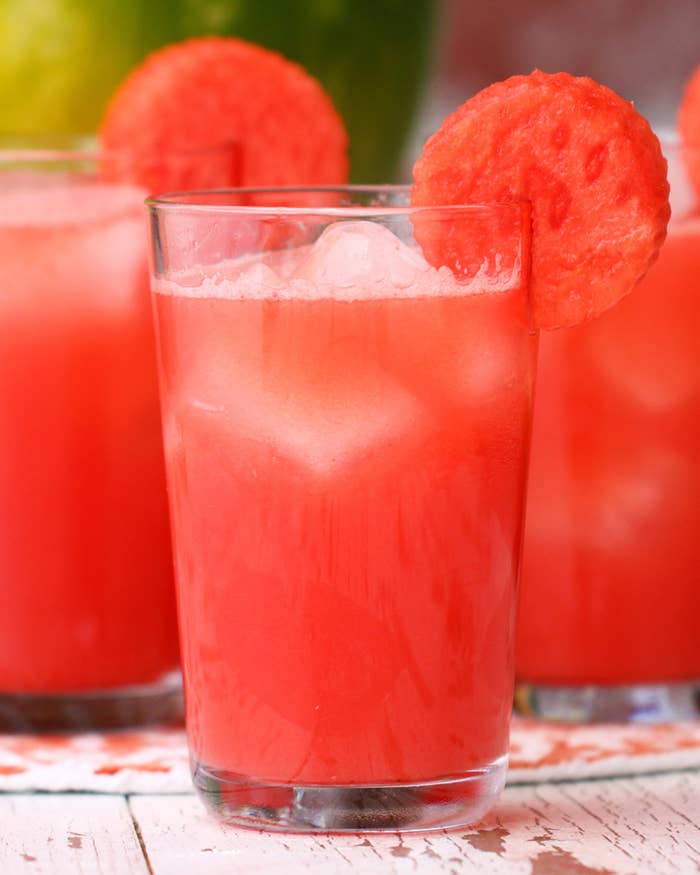 INGREDIENTS
Servings: 10
1 large ripe watermelon
15 ounces Smirnoff 21 Vodka
4 limes
Ice
PREPARATION
1. Slice off the top of the watermelon, about 2 inches from the top. Save the top.

2. Using a large spoon, scoop out the inside of the watermelon and place insides in a large bowl. 

3. Take several intact pieces of watermelon; using a cookie cutter, cut 10 circles as a garnish.

4. Blend the watermelon and lime juice together in a blender in batches (so the blender doesn't overflow). 

5. Strain the juice back into the watermelon and stir in Smirnoff 21 Vodka. 

6. Slice a small triangle on one side of the top skin of the watermelon (this will be the hole through which the ladle's handle will stick out). 

7. Ladle agua fresca into glasses with ice, and garnish with a circle of watermelon.

8. Enjoy!