Frozen Pink Lemonade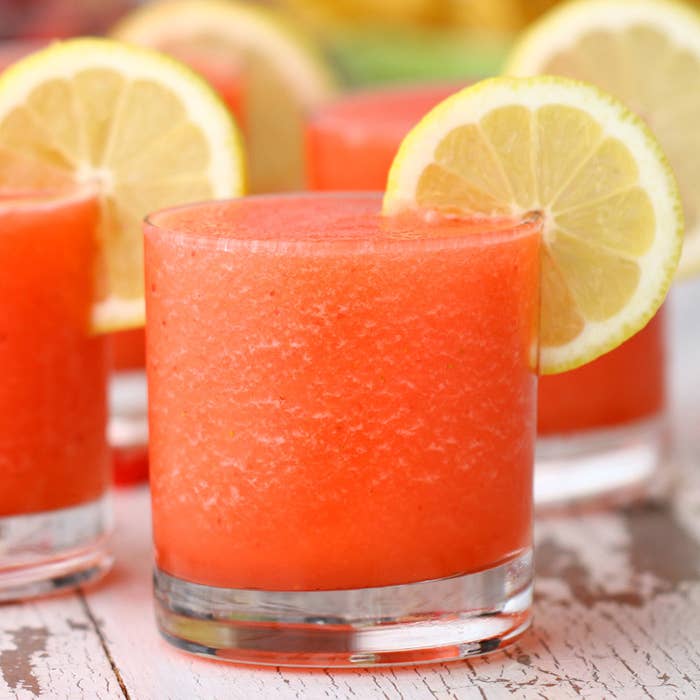 INGREDIENTS
Servings: 8
1 cup strawberries, sliced
1 cup lemon juice
½ cup sugar
3 cups ice
6 ounces Smirnoff Vodka
PREPARATION
1. In a saucepan, simmer strawberries, lemon juice, and sugar for 5 minutes, or until liquid is light pink in color. 

2. Pour liquid and strawberries into ice cube tray and freeze until solid. 

3. In a blender, combine lemonade ice cubes, ice, and Smirnoff.

4. Blend until liquid resembles a slushy. 

5. Garnish with a lemon wheel and a straw.

6. Enjoy!