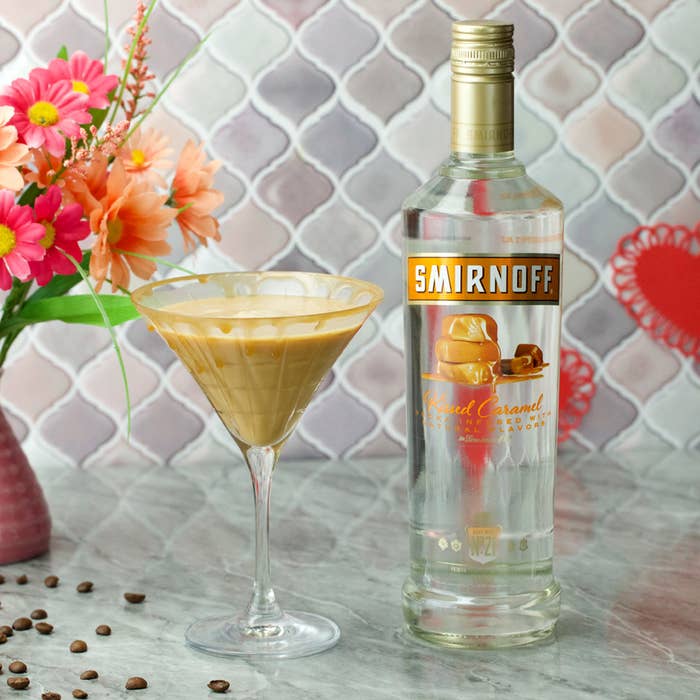 Ingredients
Caramel
1⁄4 cup butter
3⁄4 cup brown sugar
1⁄4 cup heavy cream
1 teaspoon vanilla extract
1 & 1/2 teaspoons flaky sea salt
Cocktail
8 ounces (1 cup) espresso
8 ounces (1 cup) Smirnoff Kissed Caramel
1⁄4 cup heavy cream
2 tablespoons caramel
Preparation
Caramel:
1. In a medium saucepan, melt butter. Add brown sugar and let it melt into the butter for a minute.
2. Add heavy cream and vanilla extract. Whisk for 2–3 minutes until the caramel comes together.
3. Whisk in salt and remove from heat.
Cocktail:
4. Pour espresso, ​Smirnoff Kissed Caramel, heavy cream, and 2 tablespoons of caramel into a cocktail shaker.
5. Add a large handful of ice and shake well. Strain into martini glasses.
6. Spread caramel around the rim of each glass.
7. Enjoy!