1.
Team Europe vs Team USA is the best kind of rivalry.
2.
(Although, it hasn't always been that way.)
3.
The players receive no money for participating. It's entirely about the glory.
4.
It's one of the rare times players get to really play against each other.
5.
It's also one of the rarer times golfers get to play as part of a team.
6.
...team spirit is just as important as talent. Perhaps even more so!
7.
The format's pretty easy to follow.
8.
And the final day can change everything.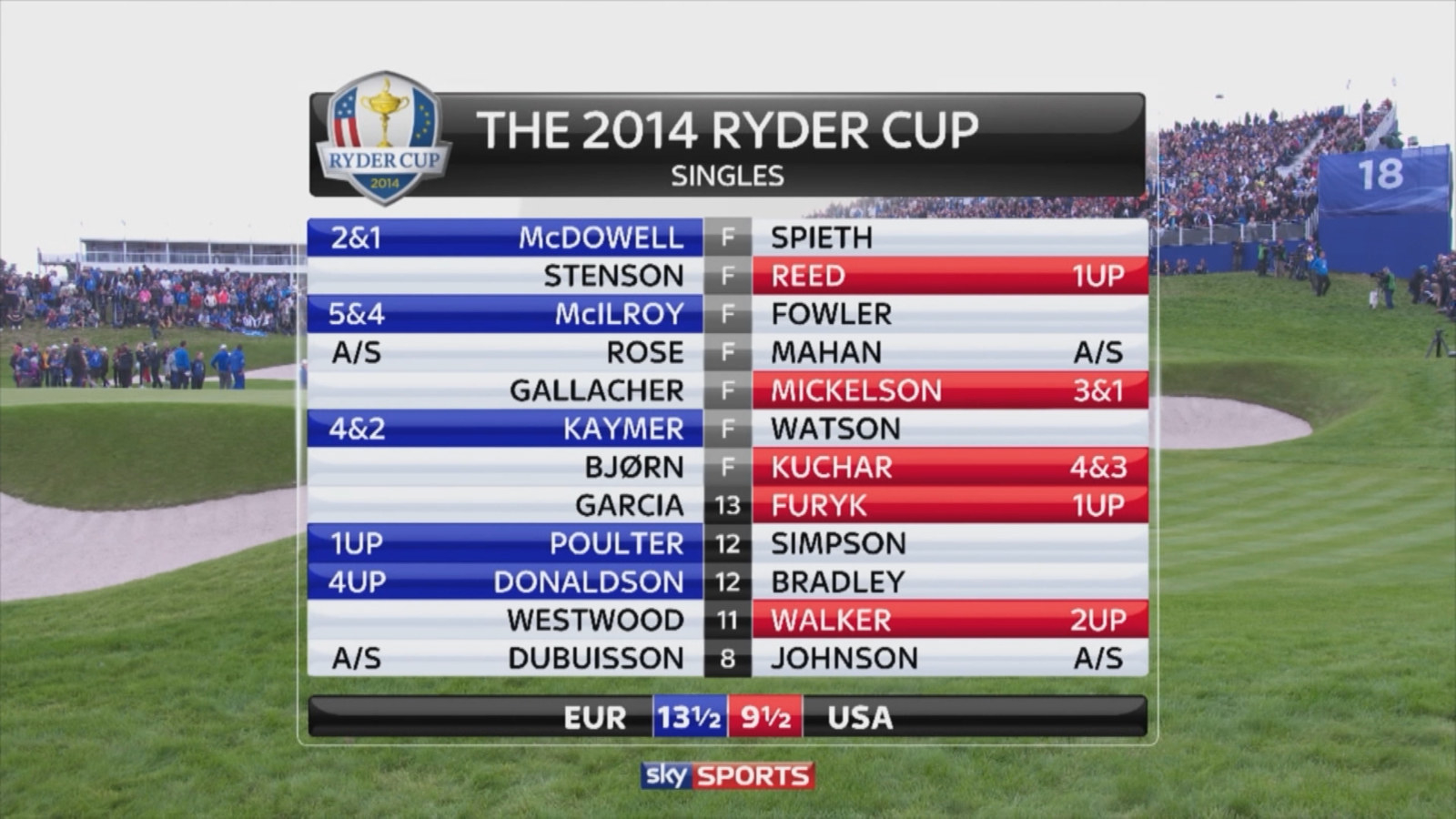 11.
Europe is looking for a fourth successive victory.
12.
Overall, Europe has 10 wins to the USA's 7, with 1 tie.
13.
Golf was made for modern TV.
14.
The uniforms are usually pretty...interesting.
15.
The fans get *really* into it.
17.
It's a chance to see a "Team Europe" (while we still can)!
18.
Whether you're a newcomer or a seasoned vet, the Ryder Cup never fails to draw you in.
All images courtesy of Sky Sports.